Our Mentors
---
Our Mentors are the key to our success. The relationships that students form with their mentors and the life experience and wisdom that mentors share with students are invaluable and the most unique aspect of the Solomon Leadership Program. Leaders in their industries, our mentors were handpicked, not only for their personal success, but for their outstanding values and exemplary moral conduct.
---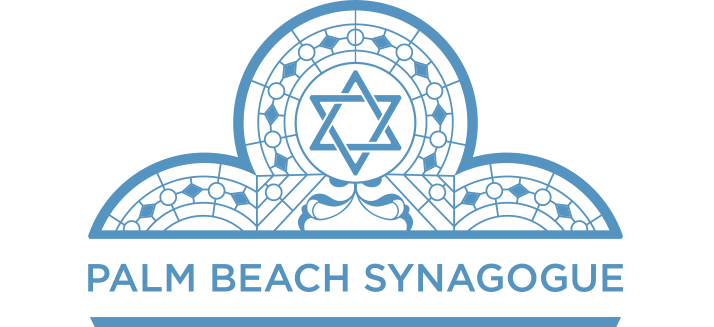 Palm Beach Chapter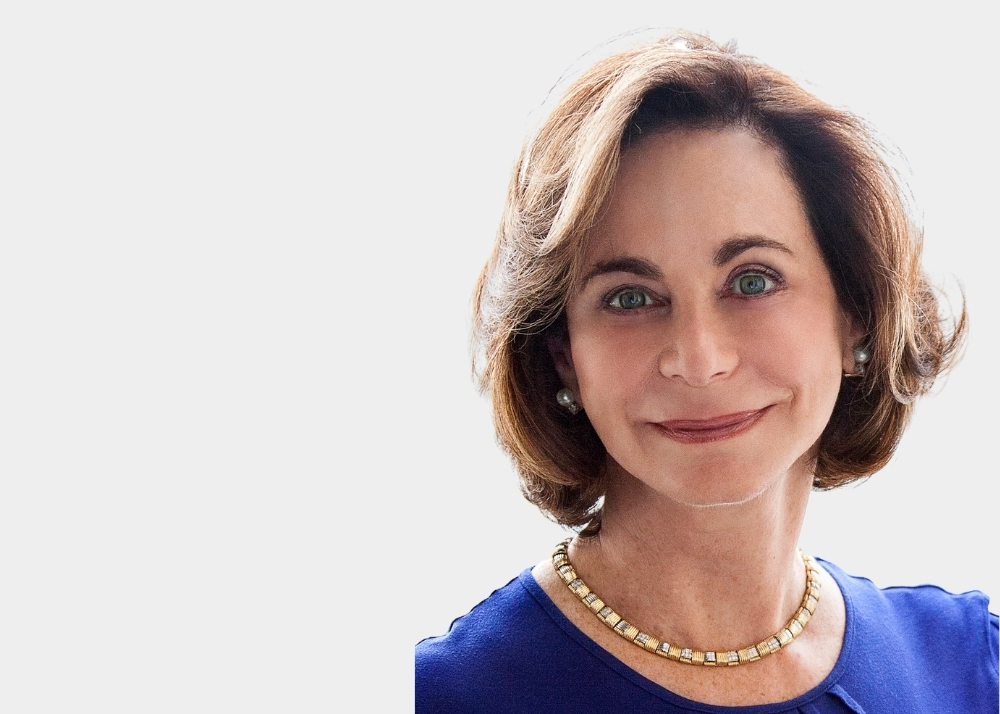 Betsy R. Sheerr
Betsy R. Sheerr is a doer who started her own small business and has helped start and lead numerous organizations. She is a strong believer in helping young people seek and find their leadership potential, and has done this as a tutor, mentor, college faculty member, and alumni recruiter for Yale. She is especially passionate about helping young female leaders get started. Mrs. Sheerr is an educator and communications coach, and an advocate and activist for humanitarian, community, and political organizations. She is married and has four children and eight grandchildren.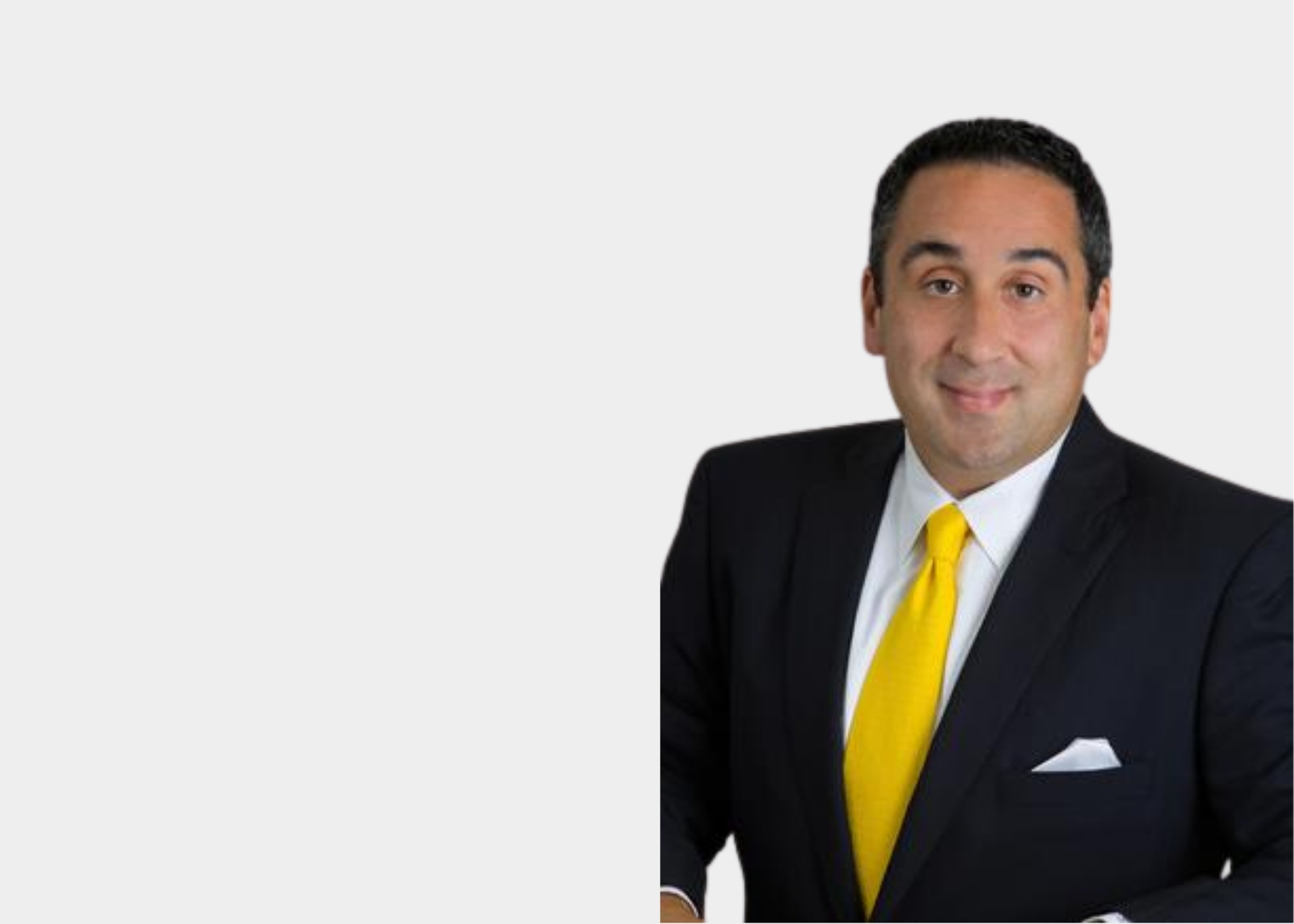 Ronnie Simpson
Ronnie C. Simpson is a Chartered Retirement Planning Counselor, First Vice President and a Senior Portfolio Manager. Ronnie entered the financial services industry in 2001 and after spending the last 12 years at UBS, he joined Morgan Stanley in 2020. Mr. Simpson attended University of Florida, where he earned a B.S. in biological systems management. In his free time, Ronnie enjoys tennis, boating and spending time with his family. Ronnie is a lifelong Florida resident, and resides in West Palm Beach with his wife, Sari, daughter, Sophia, and son, Charlie.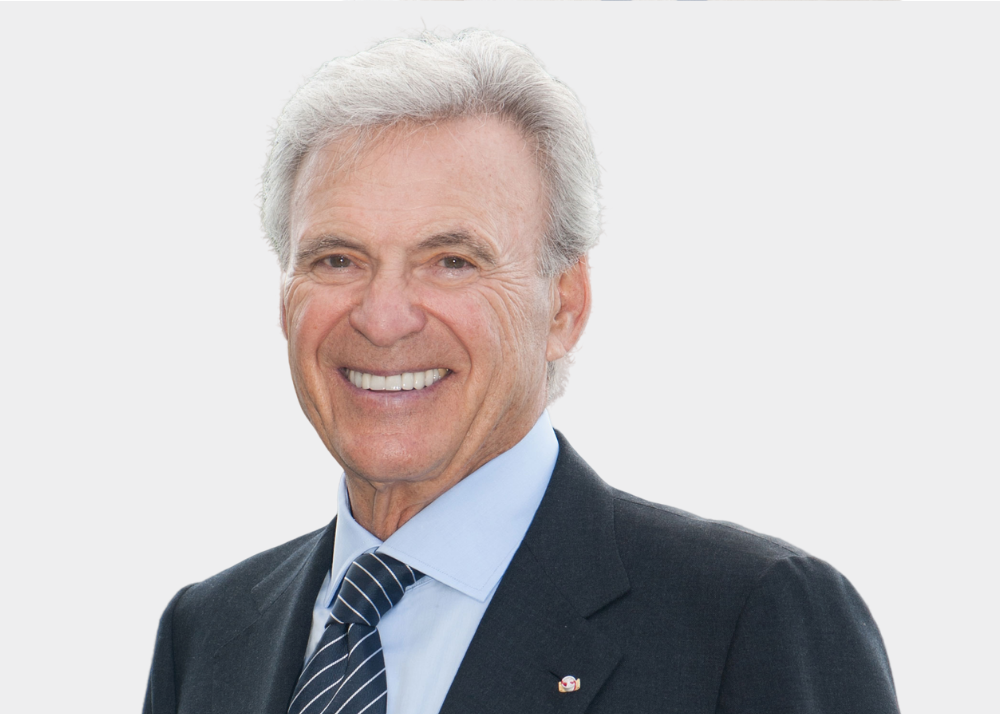 Ambassador Stuart Bernstein
For over 50 years, Ambassador Bernstein has been a recognized leader in real estate development and investment in the Mid-Atlantic region. He served as US Ambassador to Denmark from 2001—2005. He currently serves on the boards of several major organizations.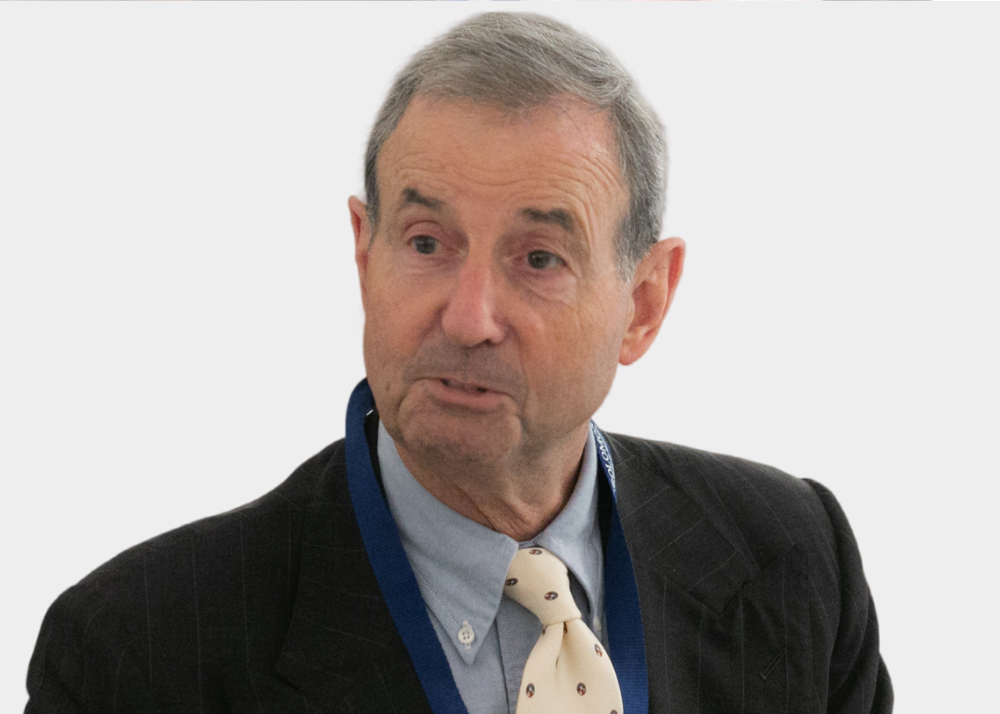 Howard L. Blum
A graduate of Columbia Business school, Mr. Blum has served as the Senior Vice-President of Investments at UBS Financial Services for over 15 years. Before UBS, Mr. Blum spent nearly twenty-five years at Ladenburg, Thalmann & Co., becoming Chairman of the Board and CEO.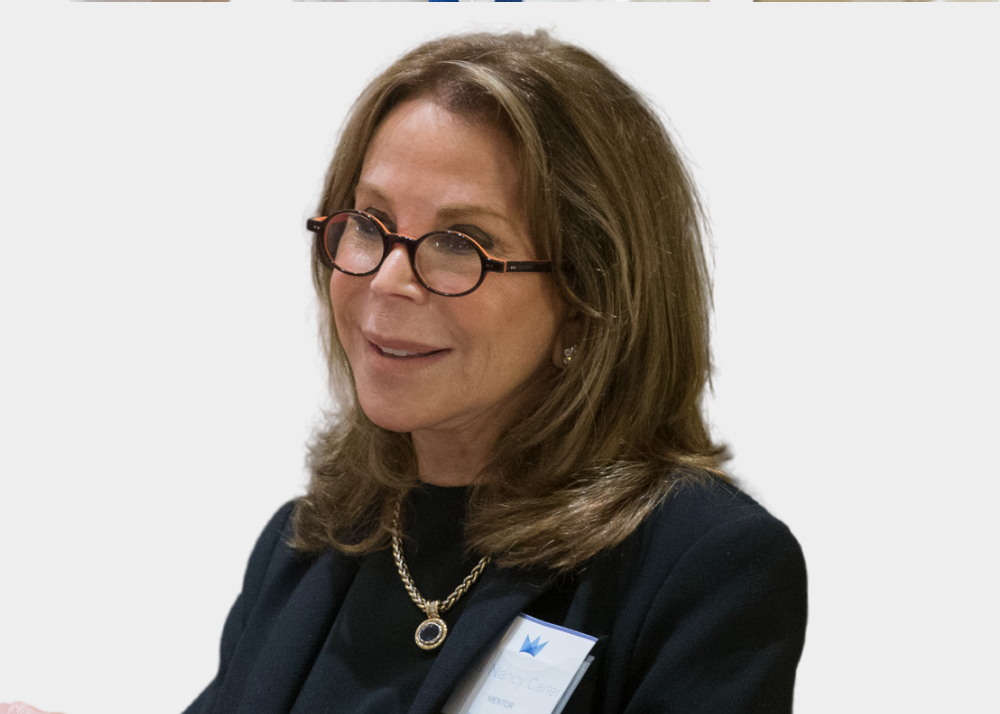 Nancy Carter
Ms. Carter successfully owned and operated a franchise of her family business, Robert Half and Accountemps. Since selling to a public company, she manages investments and has taken on passion projects including design, furnishing, and renovation.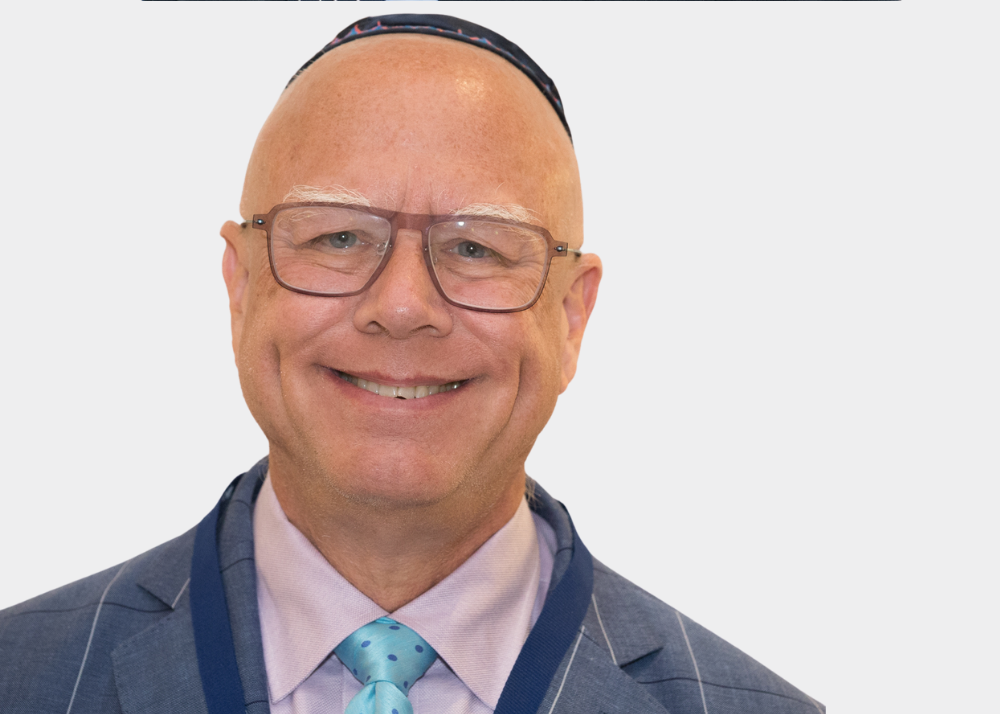 David Drew
David Drew, as an entrepreneur, has been a real estate developer since 1984. Presently retired, he works to support many Jewish causes in the US and Israel. He founded "The Jobs Initiative Chicago" (TJIC)which places at risk African Americans with jobs in the Chicago workplace. TJIC also places African Americans in Taylor Business Institute, a two year Junior College and the students placed pay no tuition and have no college debt. For the past five years he has been mentoring an African American General Contractor and has formed an all minority construction company. He is married and has 6 children and 5 grandchildren.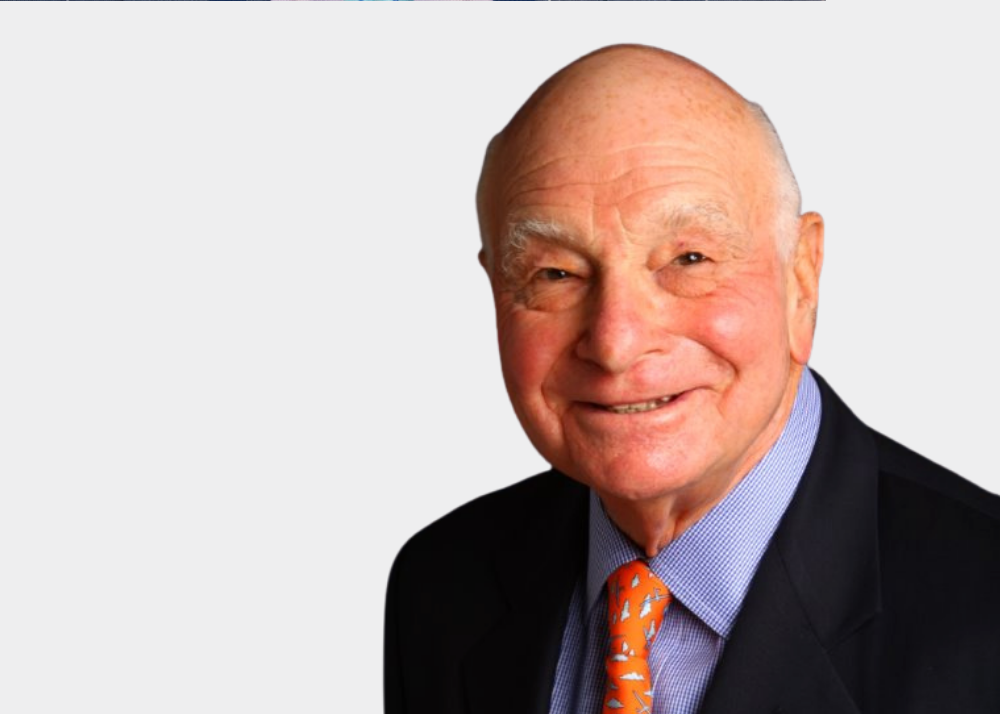 Nathan Gantcher
Known to his peers as Nate, Mr. Gantcher is the Managing Member at EXOP Capital, an investment firm he founded. Prior to EXOP Capital, he was the President and Co-CEO at Oppenheimer & Co.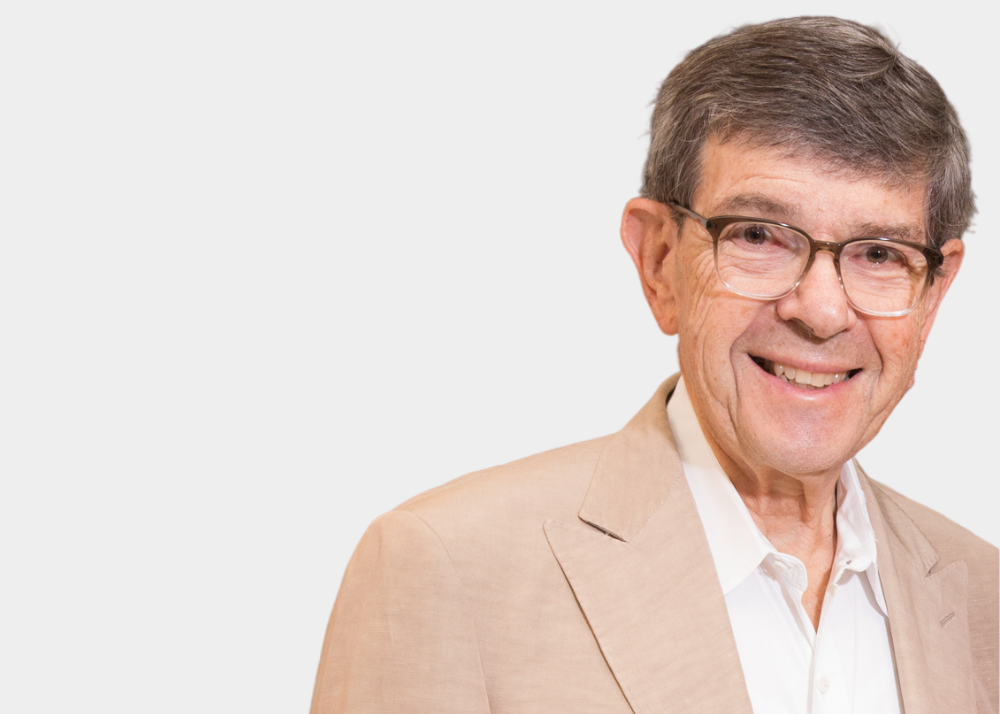 Doctor Robert Jacobson
Dr. Jacobson graduated from medical school in South Africa. After training in blood diseases and cancer, he developed the Cancer Institute at Good Samaritan Hospital, where he was the Medical Director for 10 years.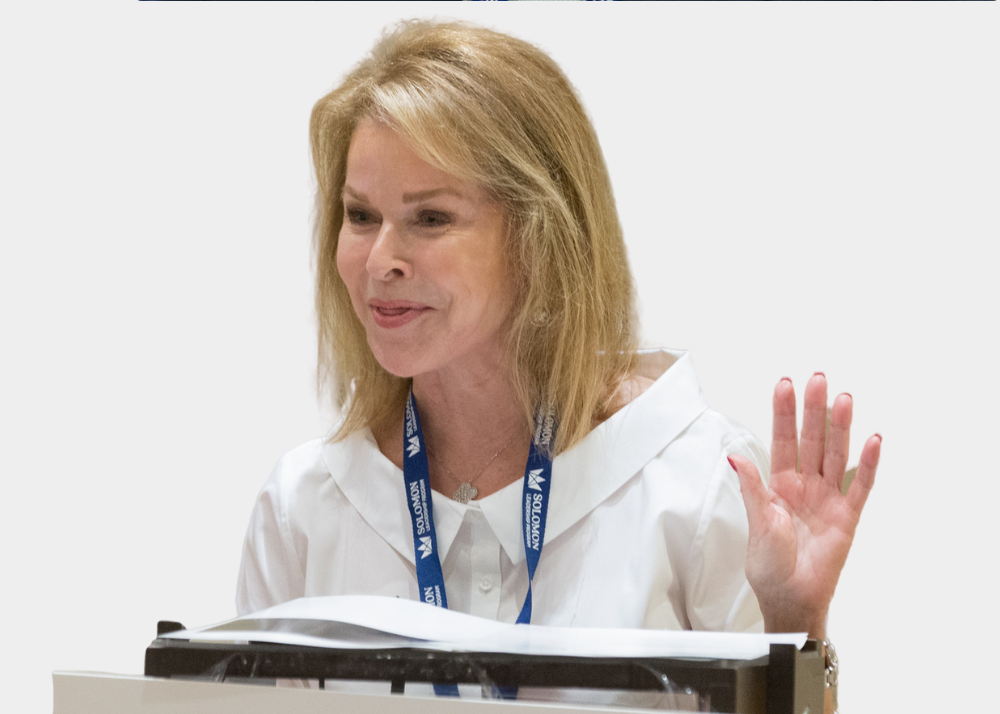 Paulette Koch
Paulette Koch, the leading Palm Beach luxury real estate broker, is renowned for her unmatched encyclopedic knowledge of the Palm Beach luxury market and prestige properties. Consistently recognized among the top 2% of the most successful real estate professionals in the U. S. by The Wall Street Journal, Paulette is the top performing, No. 1 Corcoran agent in Florida. She is a committed supporter of her community and dedicated to making the Palm Beach a better place for people to live.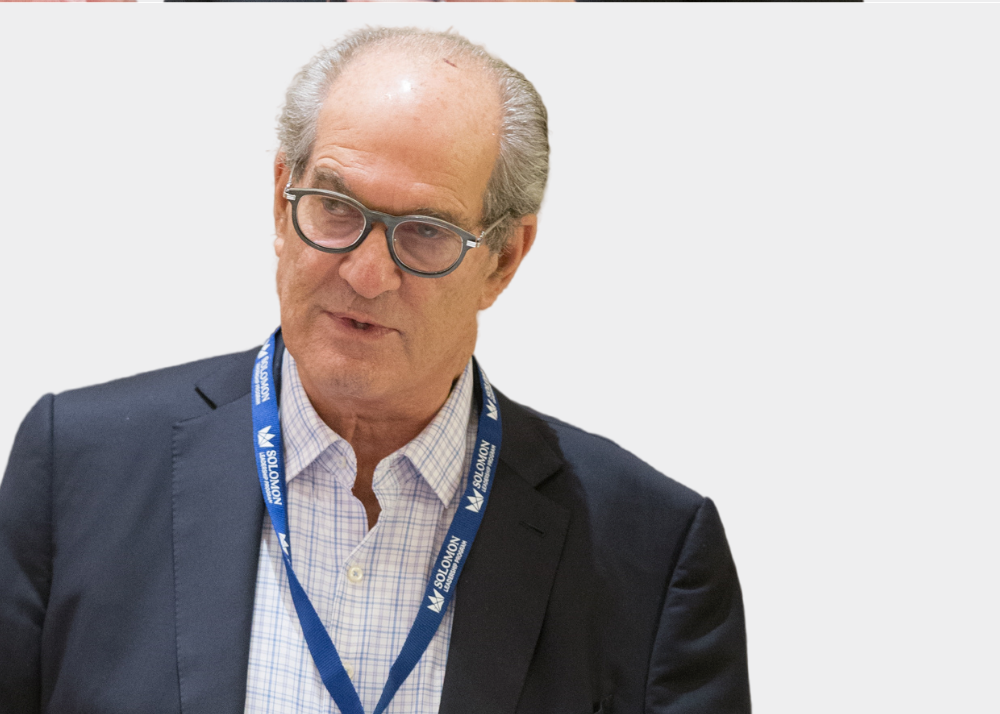 Paul Kozloff
Born and raised in Reading, PA, Mr. Kozloff graduated Temple University with a BS in Business Admin. In addition to owning several businesses, Mr. Kozloff was President of the JCC and Jewish Federation in Reading.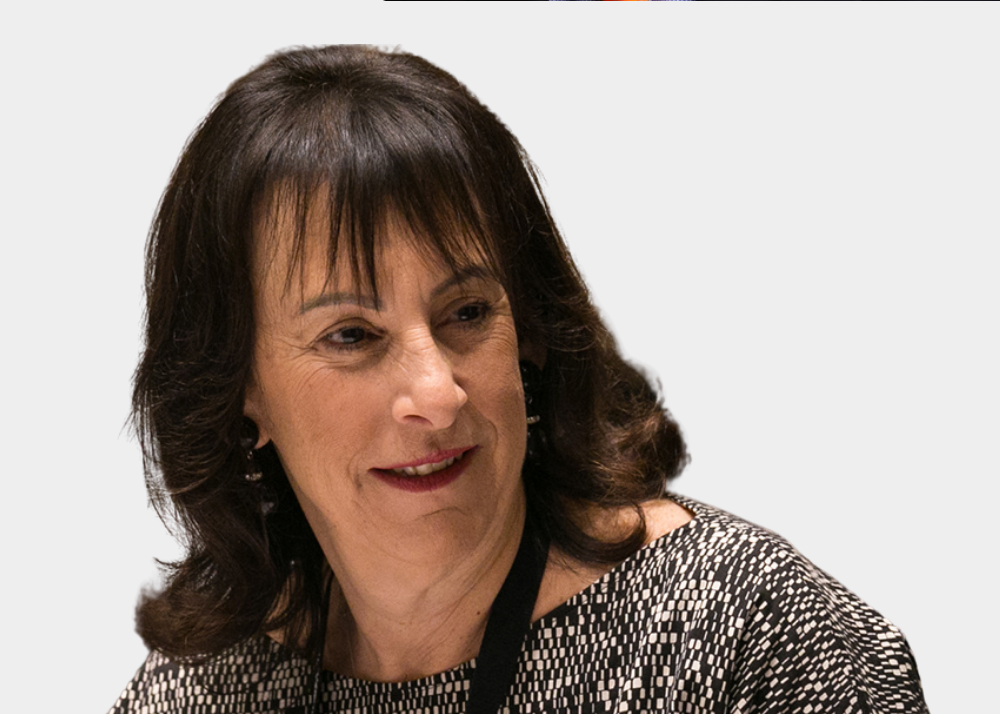 Nini Krever
Ms. Krever has owned and managed a scrap paper exporting company since 1980. She has served on the board of the National Paper Trade Association and was its first and only female president to date. She and husband, Dr. Eric Weiner, are very active in community affairs.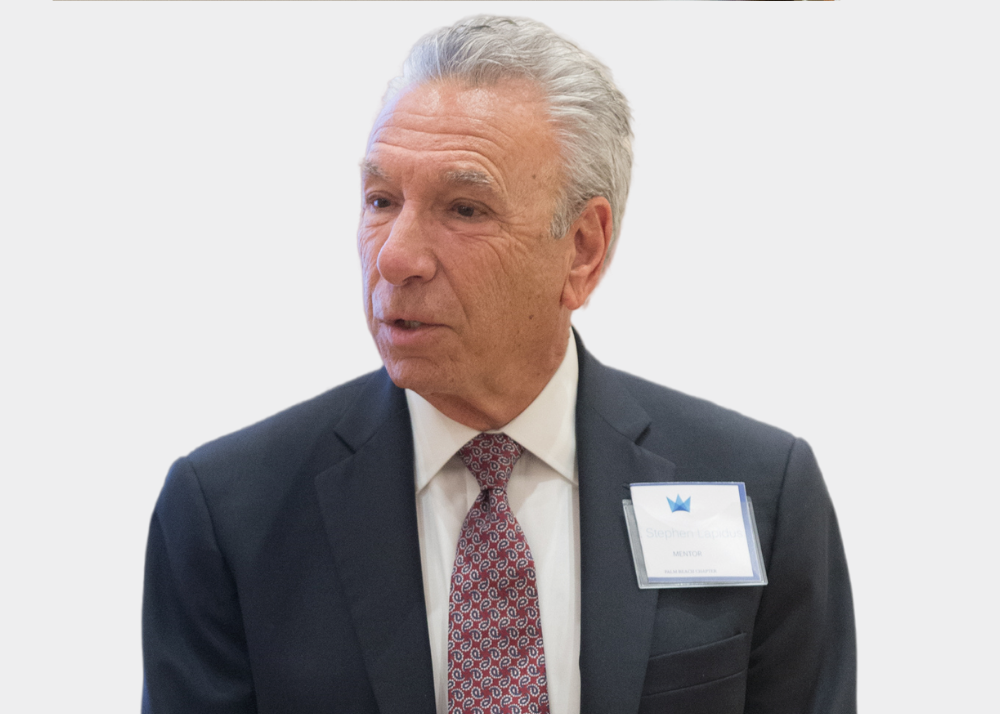 Stephen Lapidus
Mr. Lapidus founded and operated one of the largest manufacturer's representative sales firms in the United States. He currently owns and operates an e-commerce website, marketing innovative dietary supplements.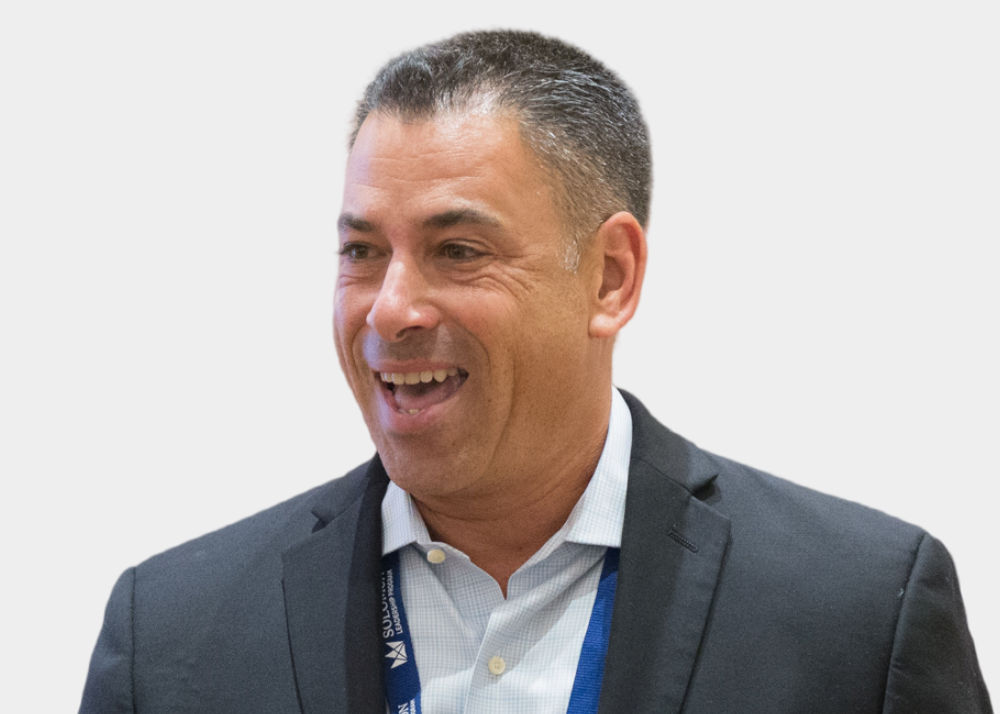 Lloyd Lapidus
Mr. Lapidus is an accomplished entrepreneur with a passion for consumer products and services. He has founded and led a number of venture backed companies, leveraging his direct-to-consumer experience and expertise. He conceived and founded one of the first companies to ignite the collaborative consumption economy, Bag Borrow Or Steal.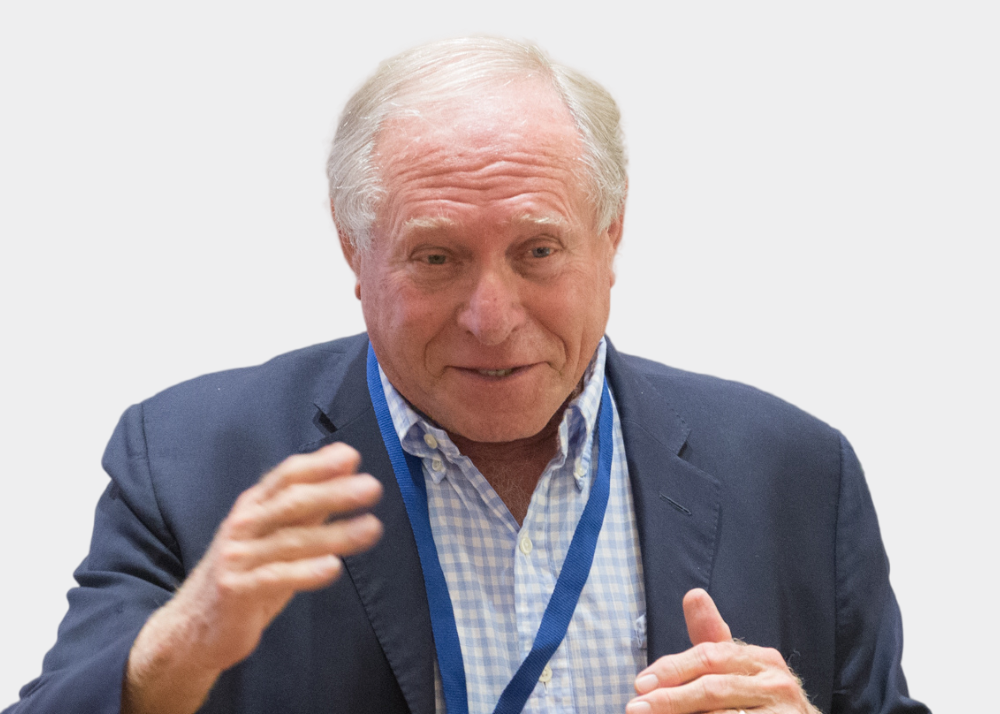 Gil Messing
Mr. Messing graduated from Brown University with a BA in chemistry. He served in the Air Force National Guard and as the president and vice president of several companies related to his chemistry expertise. He then moved to the financial sector, working at Morgan Stanley, and is now the VP of Hall Real Estate. He and his wife, Judy, are very active in community affairs.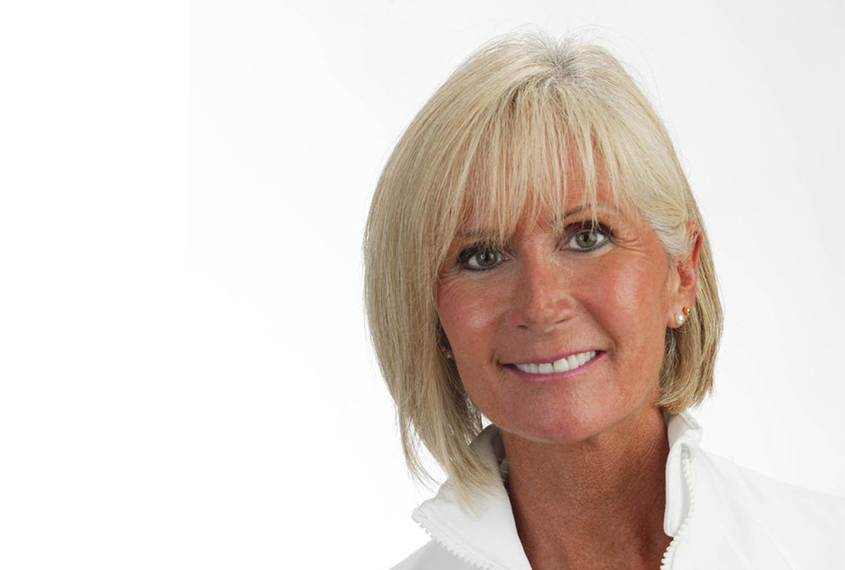 Sally Ann Nisberg
Mrs. Nisberg is a Counselor, Author and Speaker, serving as a child and family advocate in Palm Beach County. She is the founder of LiveLikeCrazy a non-profit Breast Cancer Advocacy organization, and serves on the board of Kids Sanctuary, a non-profit organization committed to providing a safe home for abused, abandoned and neglected children in Florida.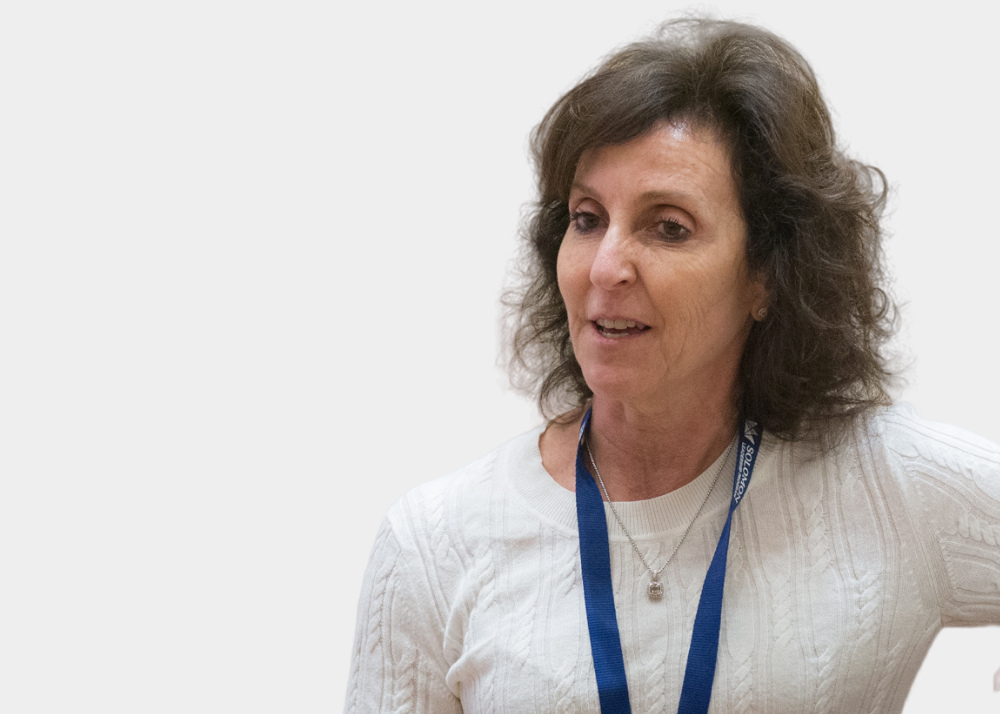 Dr. Caron Sanua Regenbaum
Dr. Regenbaum graduated cum laude from medical school in South Africa. She has been practicing general Pediatrics in South Florida since 1994. "I love being a pediatrician because I am passionate about children. While healing sick children is one of the most rewarding parts of my profession, helping parents to nurture their children emotionally, developmentally, and physically, is also extremely gratifying."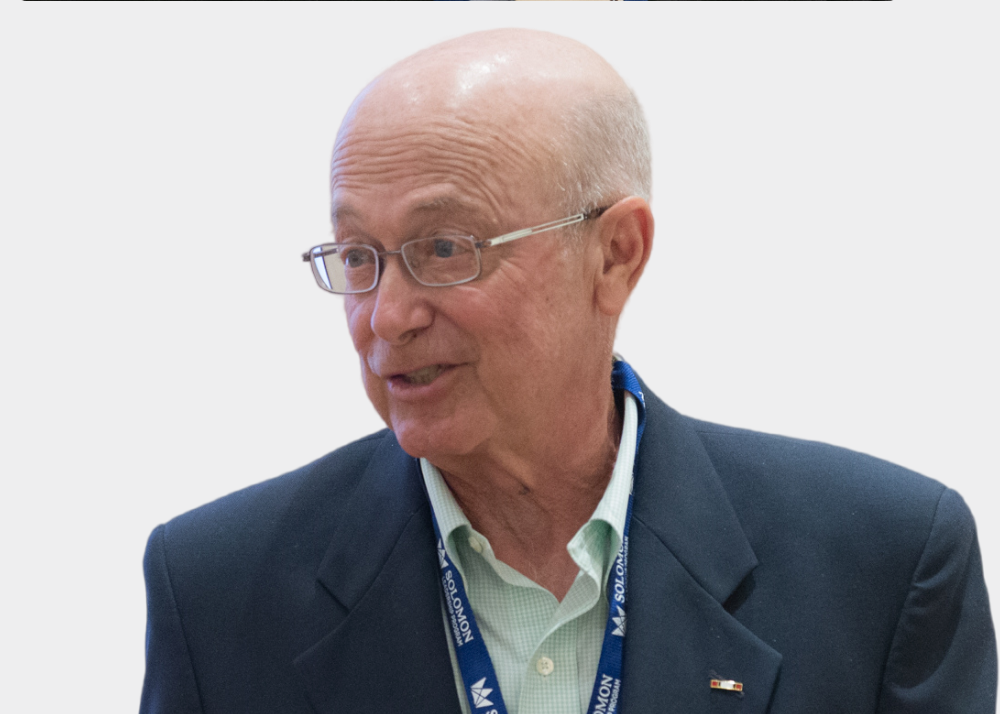 Major General Ronald D. Silverman
After receiving a BA at the University of Wisconsin in Madison and a DDS from Temple University School of Dentistry, Major General Silverman received a commission in the United States Army as a Medical Service Corps Officer. During his 40 plus years of service, Major General Silverman has held numerous prestigious positions and been awarded more than a dozen decorations.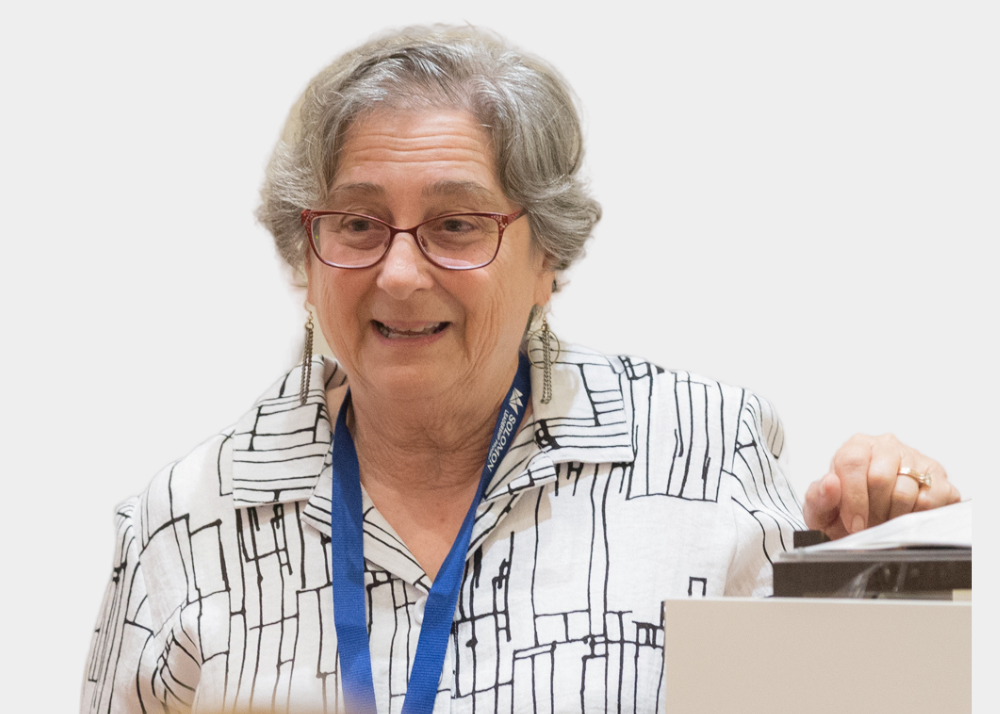 Miriam Silverman
After graduating from the University of Wisconsin Law School, Ms. Silverman practiced at Securities & Exchange Commission and Federal Trade Commission. She helped create and manage the Army Reserve Family Support program and served as the family support leader and family liaison for 3rd Medical Command during deployment.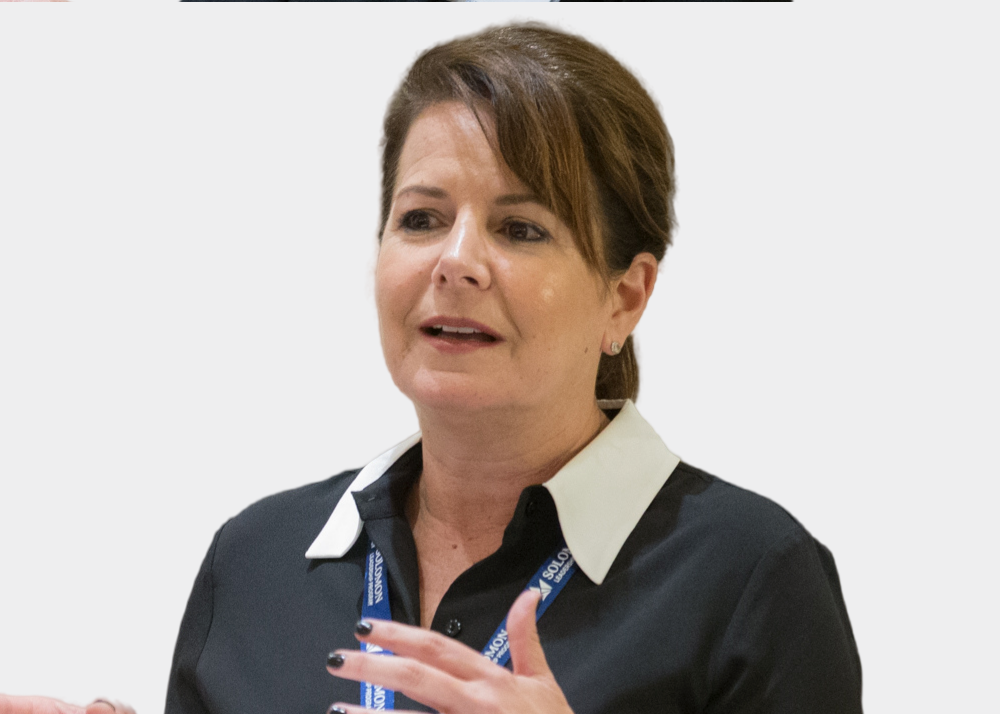 Honorable Judge Lisa Small
Judge Small has served as judge of the 15th Judicial Circuit Court in Florida since 2010. She received her bachelor's degree from Georgetown University and her J.D. from the University of Florida. Last year Judge Small received the Distinguished Jurist Award from the South Palm Beach County Bar Association for her "outstanding judicial service."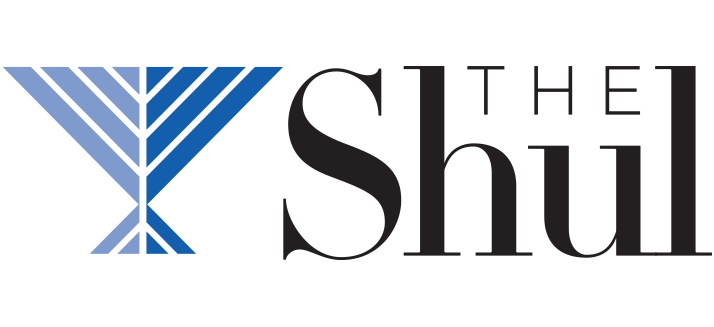 Bal Harbour Chapter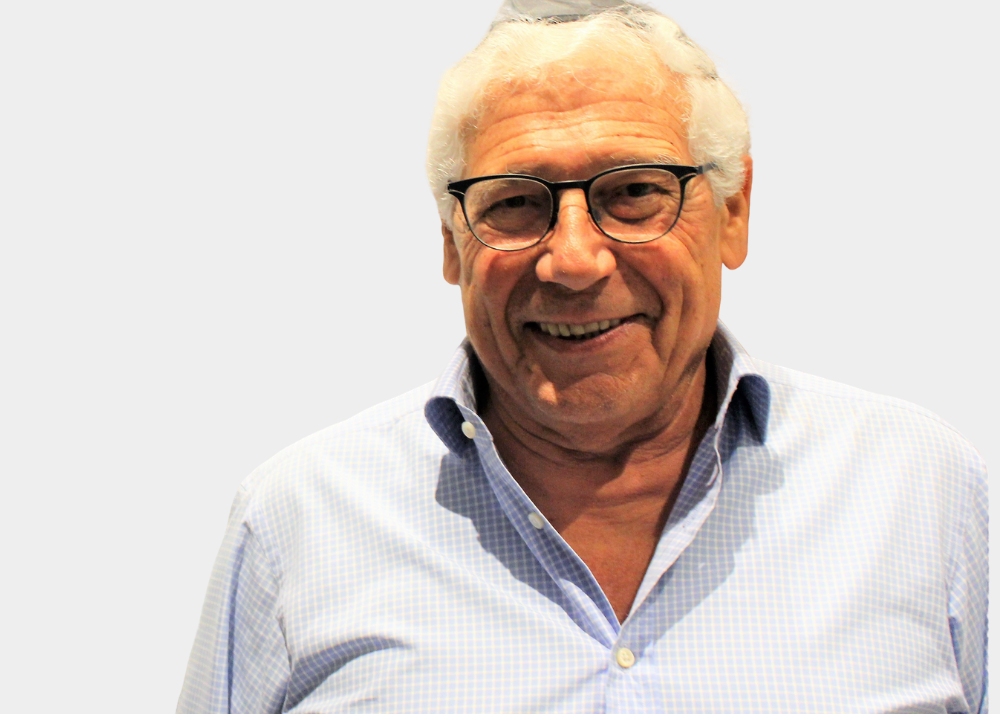 Ladislau Brett
Born in Budapest, Hungary, Ladislau arrived in Brazil after World War Two in 1947. He completed his schooling in Brazil and by 1966 was working in New York for a management consulting company that specialized in the garment industry. After two years he returned to Brasil and started to work in the family's garment industry business. He continued to work until 2012 when the business, totalling seven factories and forty-eight retail stores with 6900 employees, was sold. Ladislau then retired and lived for three years at a resort Punta del Leste, Uruguay. In April 2019, he and his wife Sandra moved to Aventura to join the community of The Shul of Bal Harbour.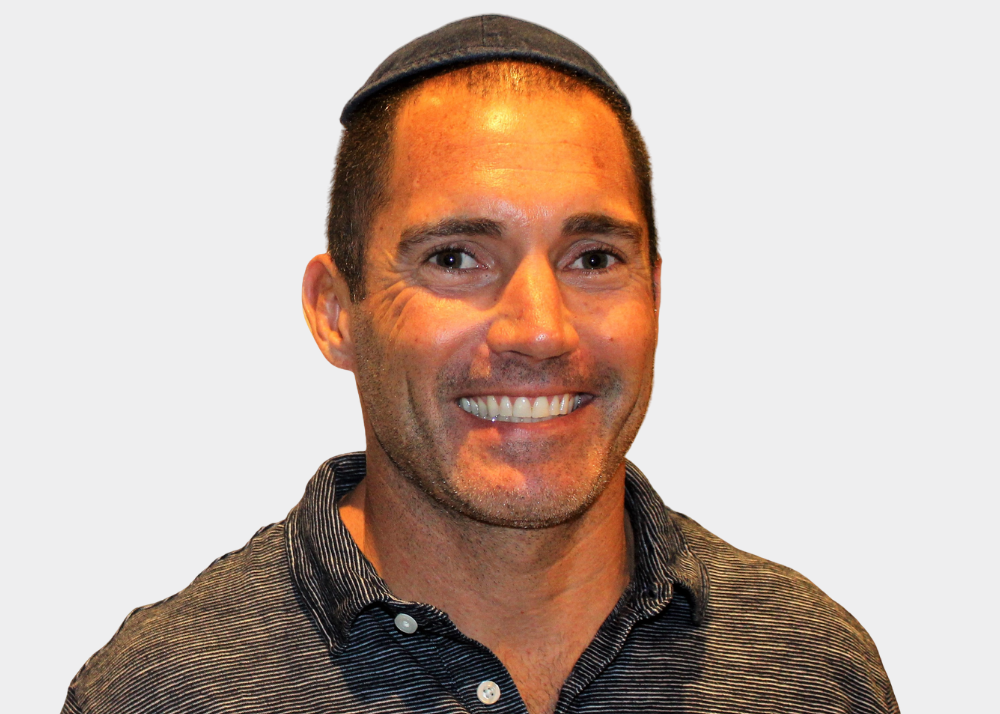 Errol Feldman
Errol Feldman is an experienced entrepreneur, financier, investor, and attorney. During his last year in law school, he joined the startup JPay and gained the unique experience of growing and selling a business from start to finish, all with his childhood friend. Whether acting as the company's General Counsel, CAO or CEO, Errol was able to navigate a variety of complex regulatory landscapes while making sure the company never stopped moving forward. Currently, Errol is an advisor for multiple local startups and also provides debt financing for small to medium sized businesses. Errol enjoys crossfit, fishing, jiu jitsu, golf, basketball, and spending time with his family.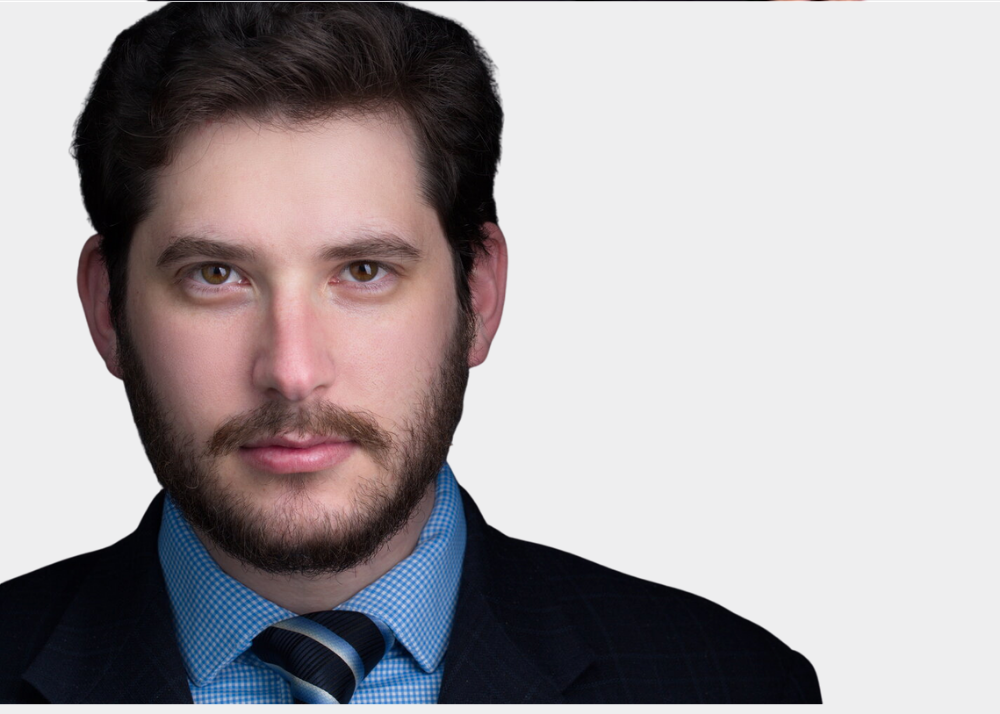 Vel Freedman
Vel is an experienced litigator known for finding creative solutions to complex problems. His practice focuses on high-risk litigation, which includes consumer class actions, international disputes, and cryptocurrency lawsuits. Vel currently serves as lead counsel in five consumer class action suits across the country.
He is also currently pursuing an over $10 billion cryptocurrency case on behalf of the estate of David Kleiman and represents a class of cryptocurrency investors seeking damages of over $400 billion for alleged manipulation of Bitcoin prices. Vel also represents the heirs of a Holocaust survivor seeking to recover a Camille Pissarro masterpiece held by a Spanish-owned museum in one of the only Holocaust era cases to go to trial. He is also active in the local community, where he serves on the Shul of Bal Harbor's Board of Directors, the Southern District of Florida's Local Rules Committee, and volunteers on various pro-bono matters. Before attending law school, Velvel was ordained as a rabbi.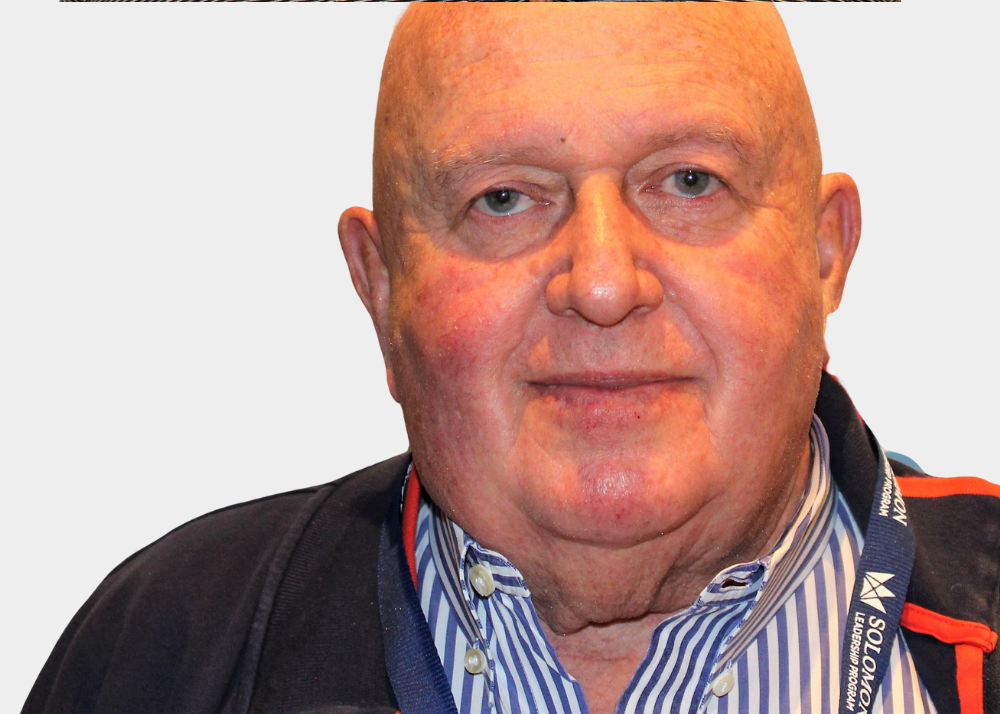 Leo Kryss
Leo Kryss founded the Tendência Group, a Brazilian financial group. Upon his father passing away in 1974, Leo, at the age of 26, assumed running his father's company, Evadin, a manufacturer of specialty brand electronics products and components. He also continued running Tendência Group, which he continues to operate today.
For about 30 years, Mr. Kryss served in a variety of functions in companies that are members of the Tendência Group companies; specifically, Banco Tendência S.A. and Banco de Investimento Tendência S.A, regulated banks; Tendência Corretora de Câmbio, Títulos e Valores Mobiliários Ltda., a Brazilian brokerage firm; and Tendência Asset Management Ltda., a Brazilian regulated Investment Advisor.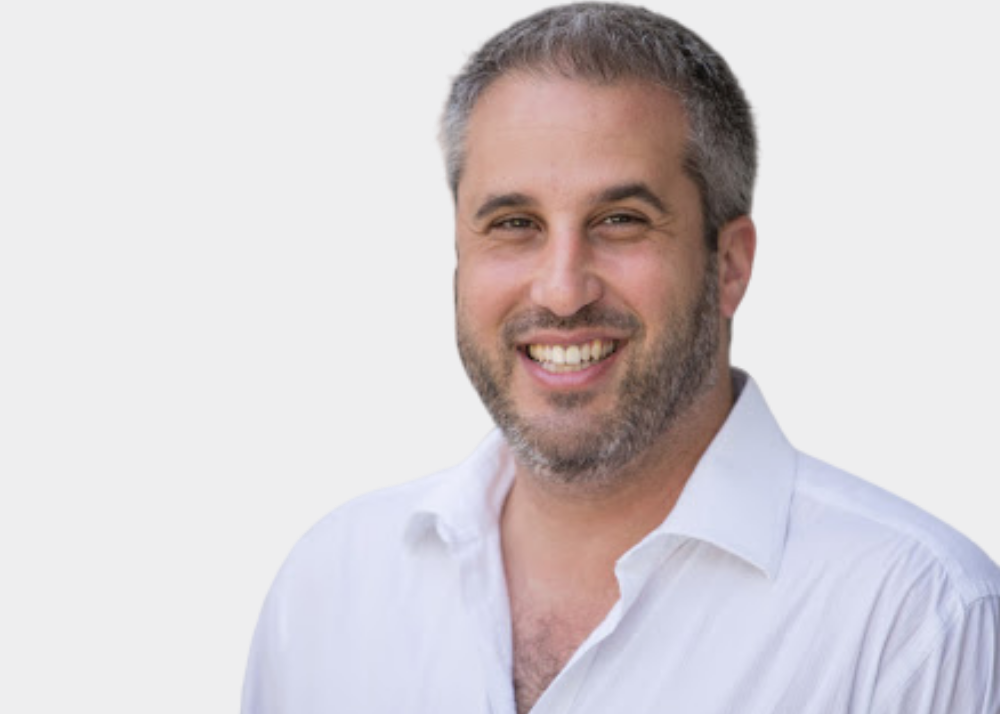 David Lekach
Prior to the sale of his company in May of 2018, David Lekach was the CEO of Dream Products LLC. As the architect of the company's growth strategy, David was responsible for managing all aspects of the business, including sales, marketing, manufacturing, and finance.
With a real passion for entrepreneurship, David has spent his time post the sale of Dream Products investing the proceeds of the sale. He also consults for a variety of companies on topics and mandates ranging from innovation, to executive team building, to the legalities of deal structuring projects, and a host of different strategic development initiatives with companies in the CPG, cannabis, direct to consumer/Amazon platforms, and travel retail spaces.
Before launching Dream Products, David worked briefly as an investment banker and prior to that, David served as the managing partner in a small Miami-based law firm. David holds a Bachelors in Business Administration degree from the University of Michigan and both a JD and MBA from the University of Miami. He is admitted to practice law in the State of Florida.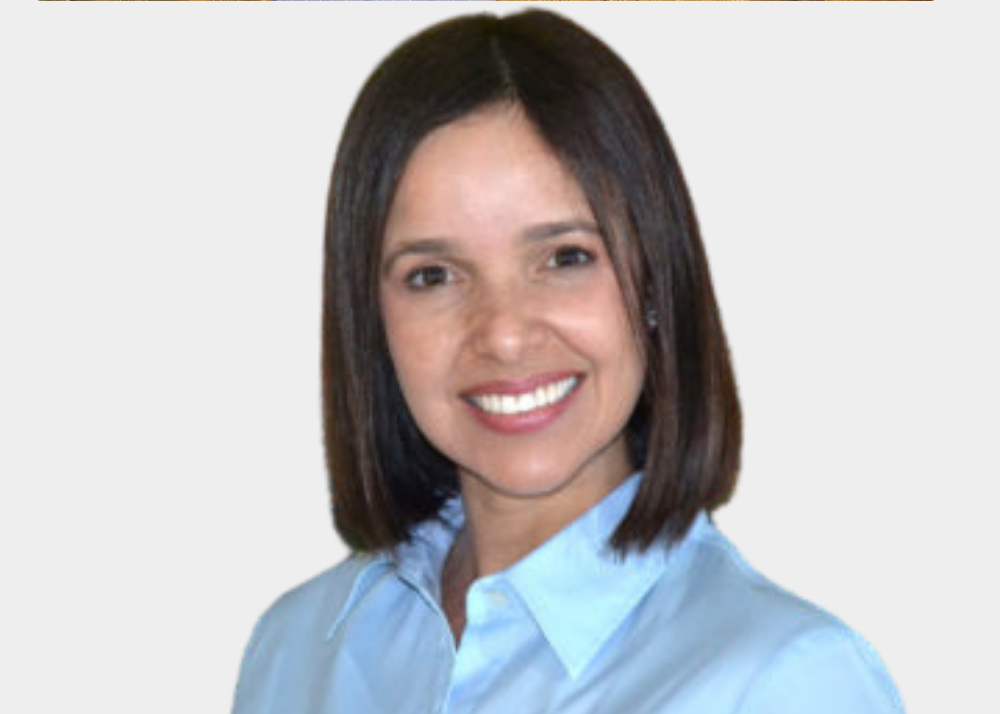 Sofi H. Matz
Sofi is a Licensed Mental Health Counselor in the state of Florida with almost 20 years of practice. She currently maintains a private practice in North Miami, Strong Happy Mindful Counseling, where she provides individual, marriage and family counseling as well as a wide range of educational workshops in both English and Spanish. She is also a sought-after guest speaker and inspirational lecturer for many local organizations.
Her goal is to inspire change in her clients' lives by exploring the path to personal growth, analyzing and identifying challenges, and building strengths. Together with her clients, she explores solutions that are effective and achievable. Sofi has been described as having a warm and engaging style and a unique ability to connect with clients, which allows them to make the positive changes that they want.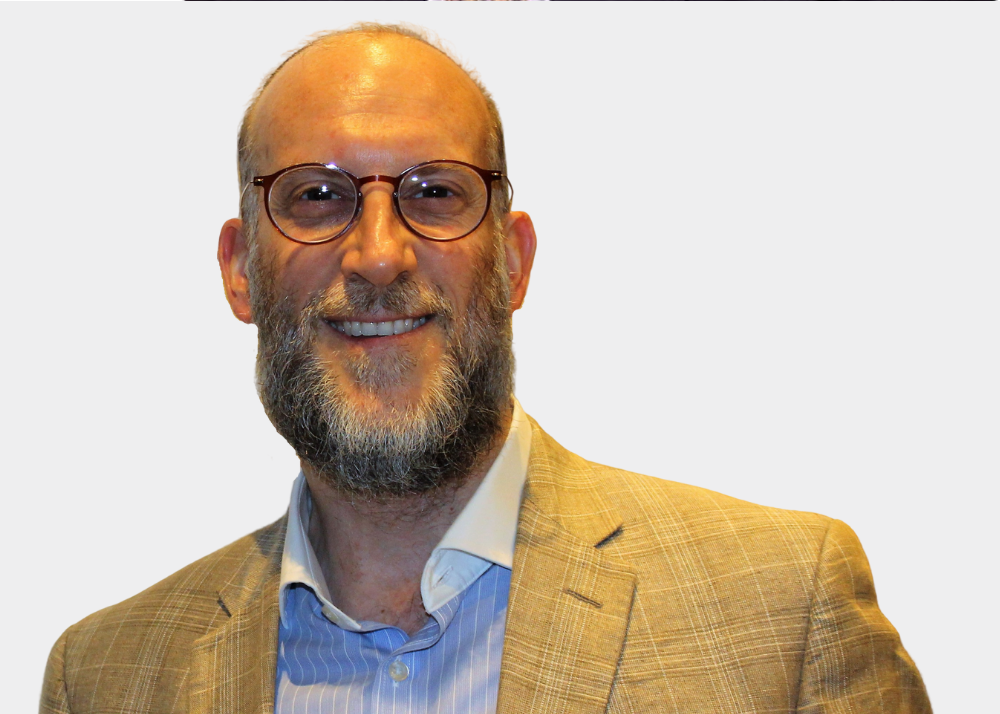 Ezzy Rappaport
Ezzy Rappaport is an entrepreneur living in Bay Harbor Islands. Ordained as a Rabbi, he also studied Economics and International Relations at Columbia University in New York. He has worked around the world for NGOs, political campaigns, and social causes. He formerly owned his own media and public relations company and now invests in a variety of businesses, ranging from the Internet to real estate.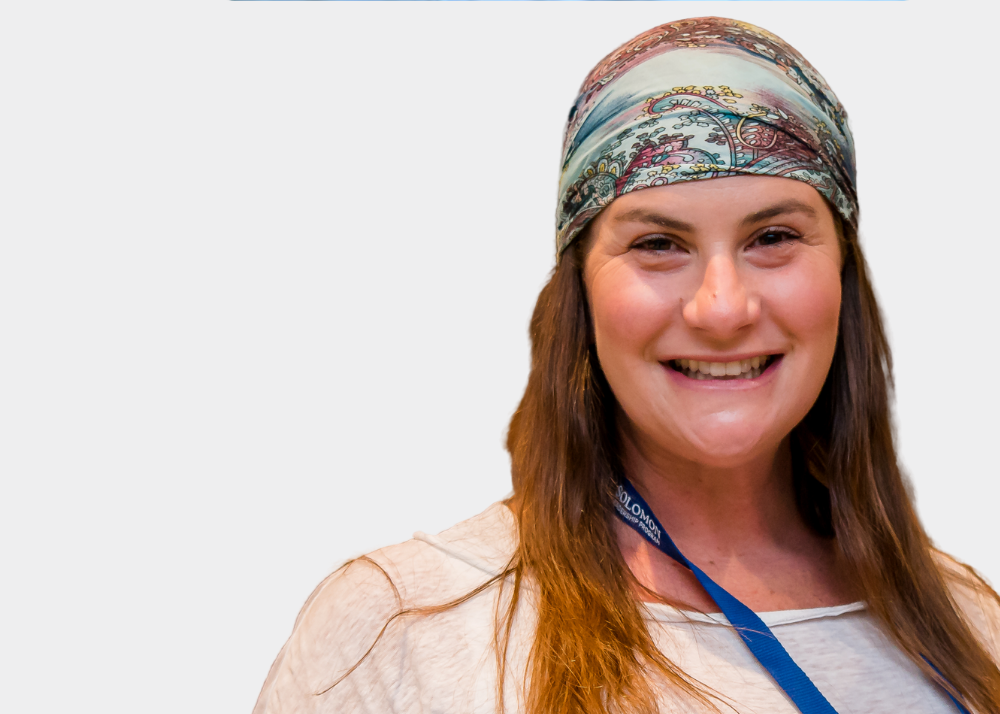 Cara Roller
Cara Roller was raised in Broward County. She went on to the University of Florida, then the Benjamin N. Cardozo School of Law. After graduating law school, she practiced corporate law. Cara then took a hiatus from practicing law to start a family with her husband Brian. Cara and Brian now run The Roller Law Group. Cara also serves as The Shul of Bal Harbour's Sisterhood president and volunteers at Lehrman Community Day School and the Kosher Food Bank. In her free time she enjoys spending quality time with Brian and her children, Emily, Ari and Rafi, and taking yoga classes and long walks on our beautiful beaches.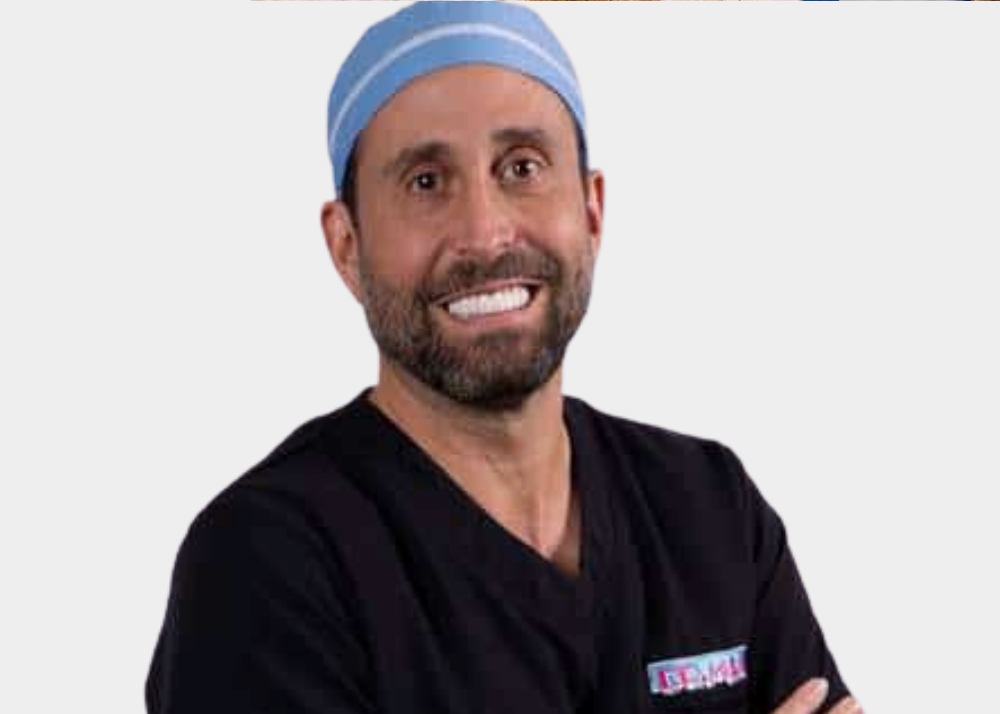 Dr. Michael Salzhauer
Michael Salzhauer, who is best known by his nickname "Dr. Miami," is a Jewish American plastic surgeon, children's book author, recording artist, and reality TV star. He has been as famous as a pioneer as he has been as a controversial surgeon. He is responsible for demystifying the plastic surgery procedure by live streaming his operations on Snapchat. At the same time, he has been criticized numerous times for promoting plastic surgery among the younger generation. His children's book, the track 'Jewcan Sam', and his iPhone app have all received their fair share of controversy. However, he has been able to establish himself as one of the most popular plastic surgeons in the country, specializing in rhinoplasty and buttock augmentations, with about a thousand patients booking his dates in advance. He also earned recognition as a reality TV star for his television show Dr. Miami, and as a musician for the single "Flawless."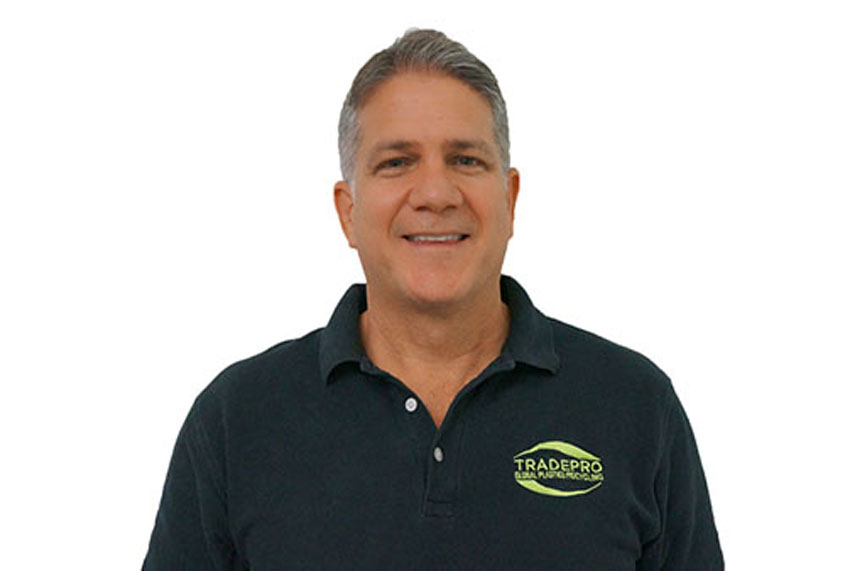 Steven Schmutter
Steven Schmutter is the Founder and President of Tradepro Inc. established in 1989, which is a global plastics recycling company. He is also the Co-Founder and Managing Director of Solupac, established in 2002, a manufacturer of flexible plastic and paper product lines. The Tradepro and Solupac companies work together to provide an extensive line of disposable products made from 100 % recycled plastic and paper raw materials. Steven is also Co-Founder and Managing Director of Modloft, established in 2003, which manufactures and distributes high end contemporary home furnishings, focusing on design, quality and great value. Steven keeps these enterprises running financially, always keeping an eye on the company's healthy financial growth and well-being of the employees, but most importantly he is focused on his wife, Michelle, and his children.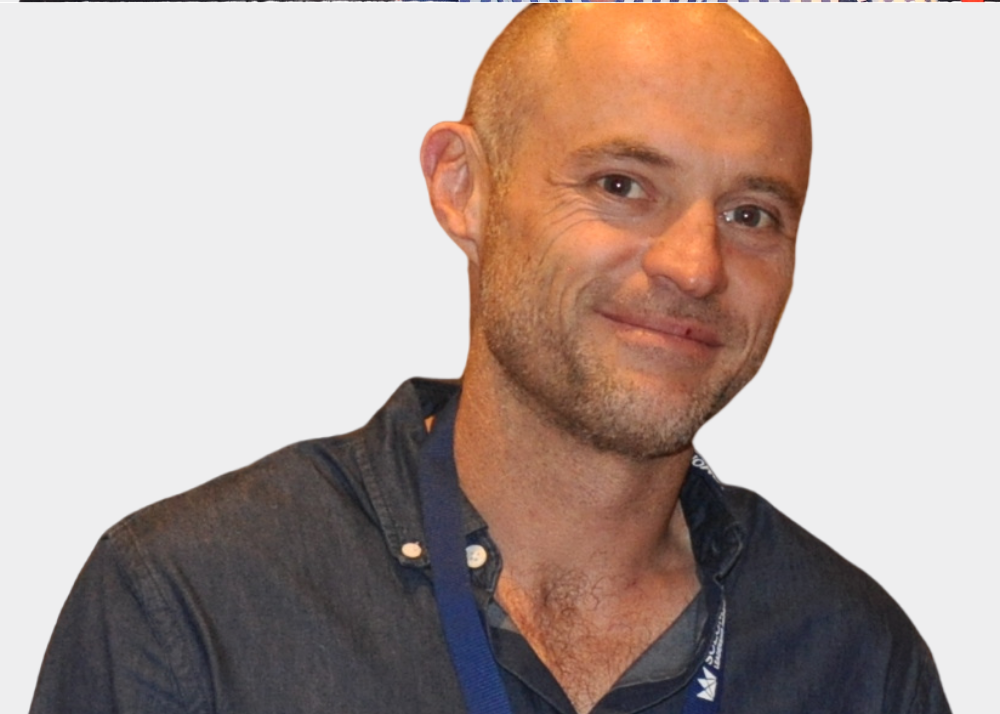 Ryan Shapiro
Over the course of 14 years, Ryan founded, grew, and sold JPay, which is today's largest provider of consumer tech in the Prison Industry. JPay's platform transformed much of how US prisons operate today. Ryan recently sold JPay to private equity, earning investors over well 100x on their investment. Today, Ryan runs a secretive startup creating the world's first 4G LTE wearable products, and also invests in emerging technologies, with a heavy focus on Agritech companies.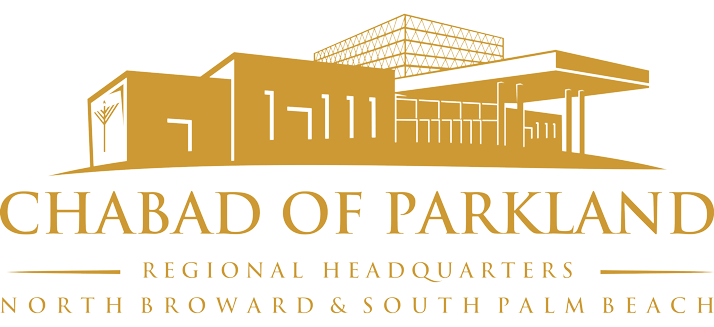 Parkland Chapter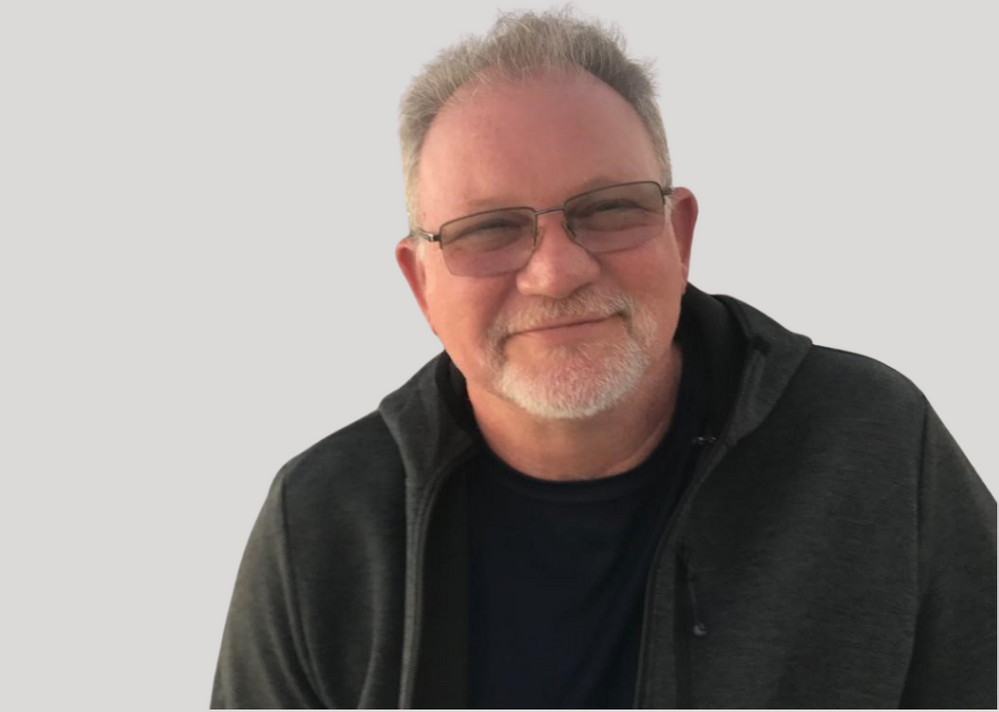 Mario Bick
Mario Bick grew up in North Miami Beach, then attended the University of Florida for undergrad and then University of Miami Law School. He practiced law for 3 years then started a career in the insurance business. Mr. Bick has been the President of Bick Insurance Consultants for 31 years. He has also been an active member of Chabad of Parkland for 15 years. He is married and has two sons.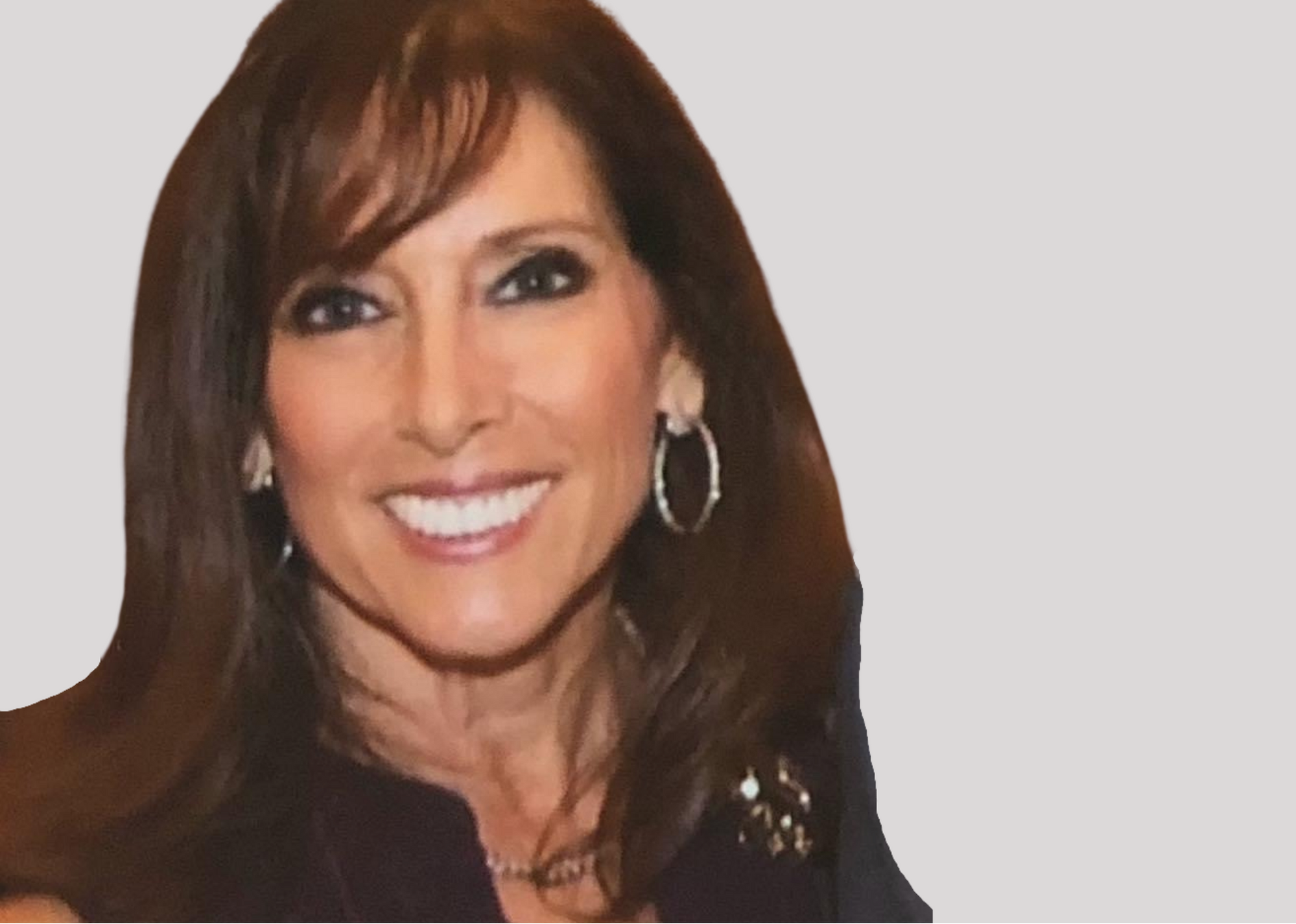 Debbie Gober
Debbie Gober was born in Michigan and raised in Hollywood, FL. She attended UF for undergraduate and FIU for her postgraduate degree in Physical Therapy and Rehabilitation. She has practiced inpatient, outpatient and in private practice. Debbie's greatest vocation involves philanthropic work, specifically in the Jewish realm. She is active and has held numerous executive positions on many nonprofit boards such as AIPAC, Hillel, David Posnack Jewish Day School, Soref JCC, Jewish Federation of Broward and Jewish Federation Women's Philanthropy. Debbie resides in Coral Springs, FL with her husband of 37 years, Frank. Her greatest joys are her three daughters, son in law and granddaughter. She is also the proud "mom" to many rescue dogs!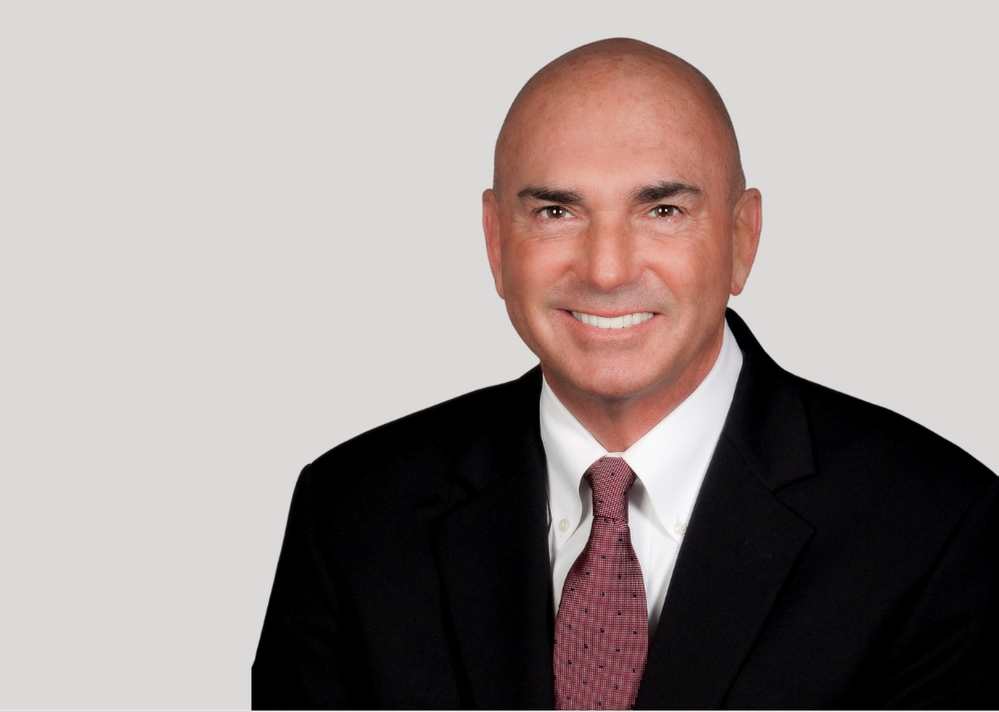 Mel Lowell
Mel Lowell is a nationally recognized financial and administrative executive, specializing in large scale business operations, financial control, financial reporting, and operating efficiency. Lowell served as VP of Finance and Business Affairs for Madison Square Garden, the NY Knickerbockers NBA basketball team, the NY Rangers NHL hockey team, MSG Boxing, and business administration for the entire Madison Square Garden Sports Group. After his departure from Madison Square Garden, Lowell was one of the original members of the Tampa Bay Hockey Group. For 10 years Lowell served as Executive Vice President and Treasurer, overseeing all financial and administrative operations of the Tampa Bay Lightning. In 2003, Lowell was retained by the Jewish Federation of South Palm Beach County, and currently serves as the Federation's Chief Operating Officer, responsible for all finance, administration, security, reporting, and the daily operation and maintenance of Federation's 100 acre campus. Lowell has a BBA from the Pace University Honors Program, in Accountancy Practice, Finance and Administration, and he has been an invited guest speaker by the National Association for Continued Accounting Education on the operation and auditing of professional sports teams and arenas.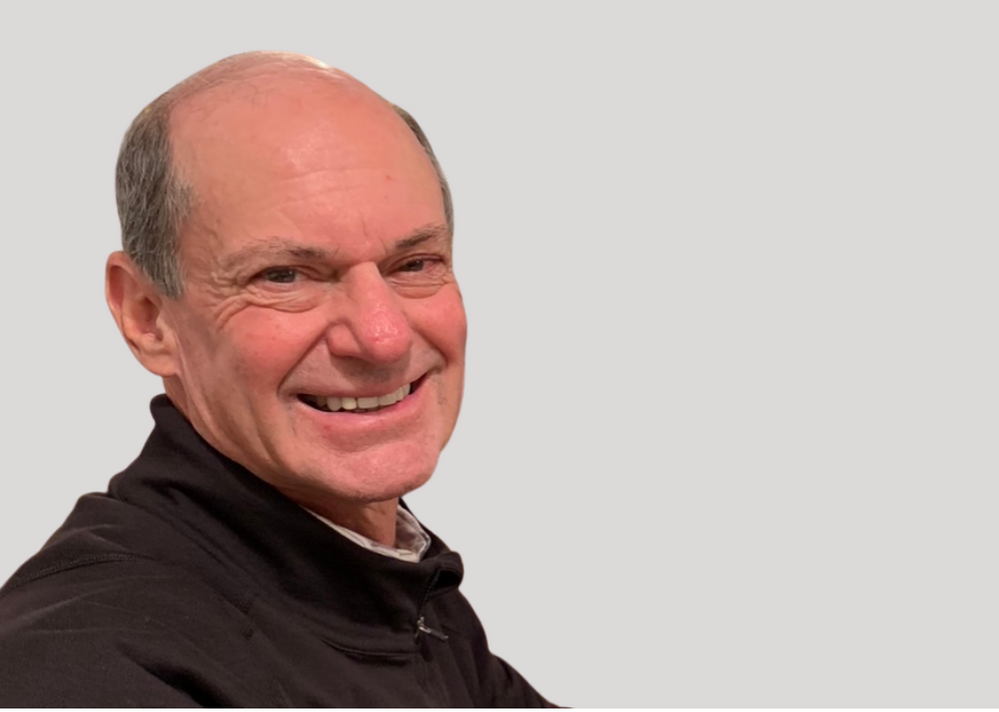 Gary Mintz
Gary Mintz attended the University of Toledo earning his business accounting degree, Ohio State University for his Masters in Business and Accounting, and finally Ohio Northern University for his Juris Doctor Law degree. Currently semi-retired, Mr. Mintz has filled roles as an attorney, certified public accountant, and entrepreneur. He looks at each business opportunity for profitability, but more importantly, his focus has been on the people he works with, especially the management team, employees, customers, and public. He is currently the majority owner of a warehouse business in Miami focusing on logistics, runs a full package apparel e-commerce business, owns several commercial real estate investments, works as an Attorney/Certified Public Accountant, and last but not least, is a college professor at Cuyahoga Community College - Accounting and Business Law. In his free time Mr. Mintz enjoys playing golf, exercise, travel, and spending time with his grandchildren. He is also an avid sports fan.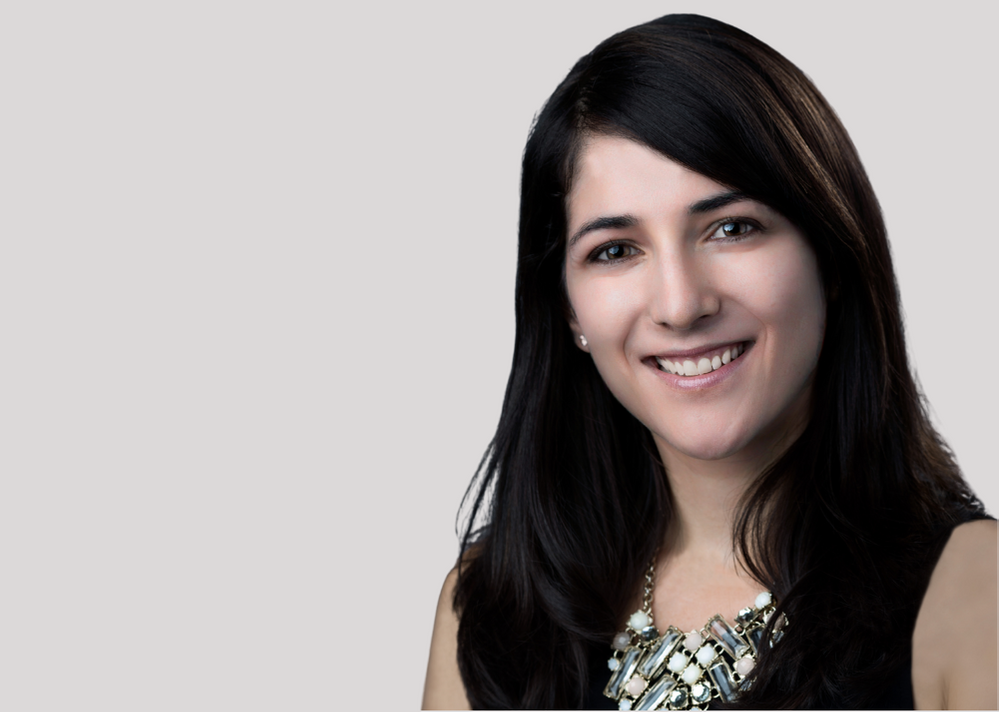 Angelika Schlanger PhD
Angelika Schlanger, PhD, is the proud Director of The Frederick A. DeLuca Foundation, one of the country's largest philanthropic foundations. Angelika leads a team that develops partnerships with nonprofits and government agencies to sustain and launch innovative programs that provide critical services around educational attainment, community health, arts outreach, and workforce development. Previously, she was the Regional Public Health Specialist for the University of Florida/IFAS Extension Family Nutrition Program. Angelika earned her PhD with Distinction in Political Science from Yale University, an MA from Columbia University, and graduated Summa Cum Laude with a BA in History and French from the University of Pennsylvania. She is an appointed member of the City of Parkland's Community Advisory Board, serves as the Vice President of the Fruitful Field's Board of Directors, a Director on the Board of Junior Achievement of South FLorida, and is on the Bridge 2 Life - Broward County's Local College Access Network - Executive Champions Committee. She is a first-generation American, mom to three energetic children, and a closet musician.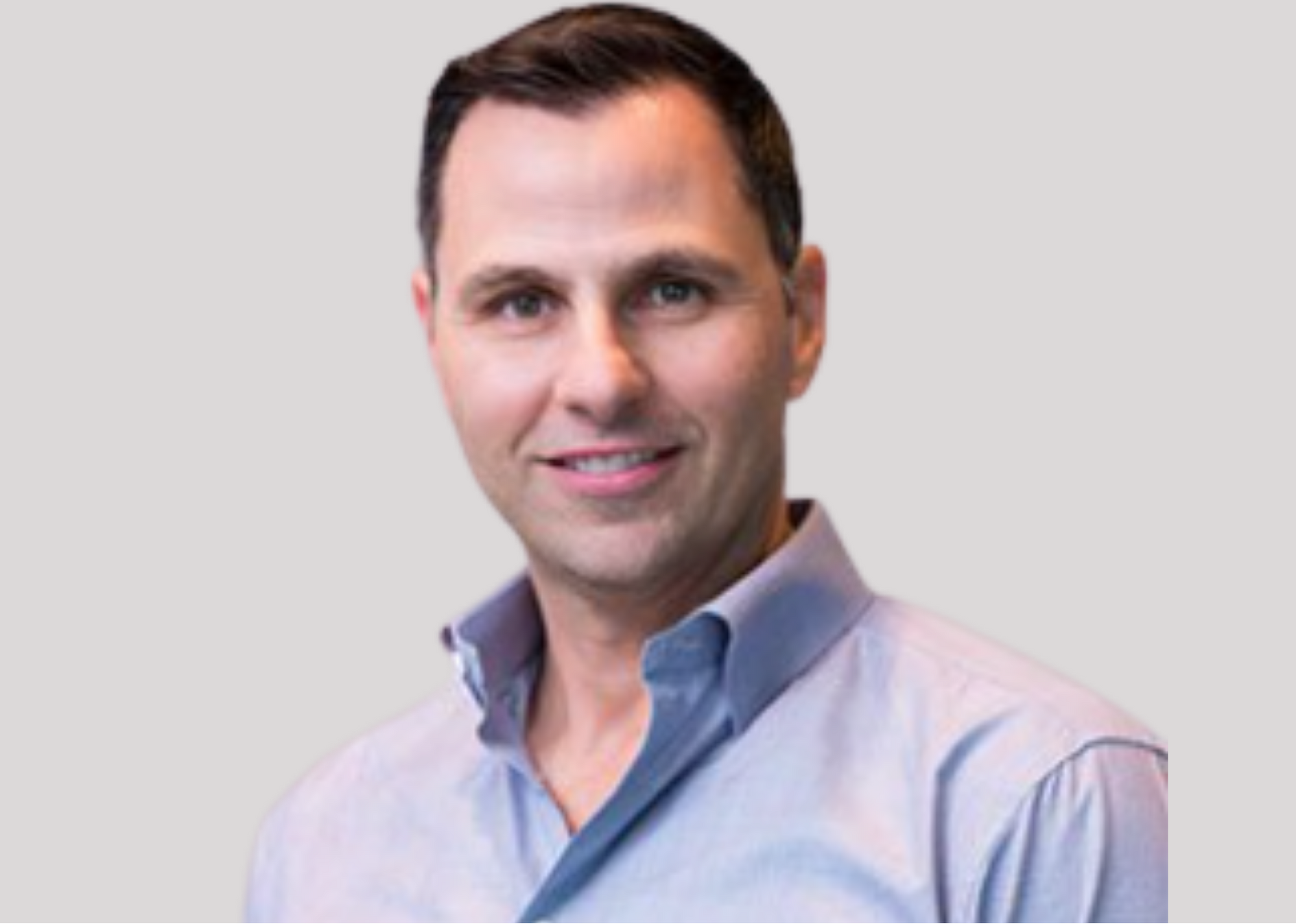 David Shteif
David Shteif, Executive Vice President of Corporate Development at Digital Media Solutions (DMS), leads the mergers & acquisitions activity for DMS, a leading digital performance marketing company. By always prioritizing relationships, Shteif has implemented business opportunities at a frequency and scale unmatched by most entrepreneurs. In addition to being a Co-Founder of DMS, a public company since 2020, Shteif has launched and or scaled and successfully exited 5 business ventures, including Revenue Enhancement Group, Media Trust / Ad Valiant, DM Buyers and Media Edge. Because of his early and continued success, Shteif admits to having been "caught up in the new car smell" as his entrepreneurial career took off and believes better planning would have put him on an earlier path to greater achievements. Once Shteif began working with a personal mentor - someone more successful than him, who was able to demonstrate the next level of business - Shteif realized filtering opportunities was as important as scaling his win volume.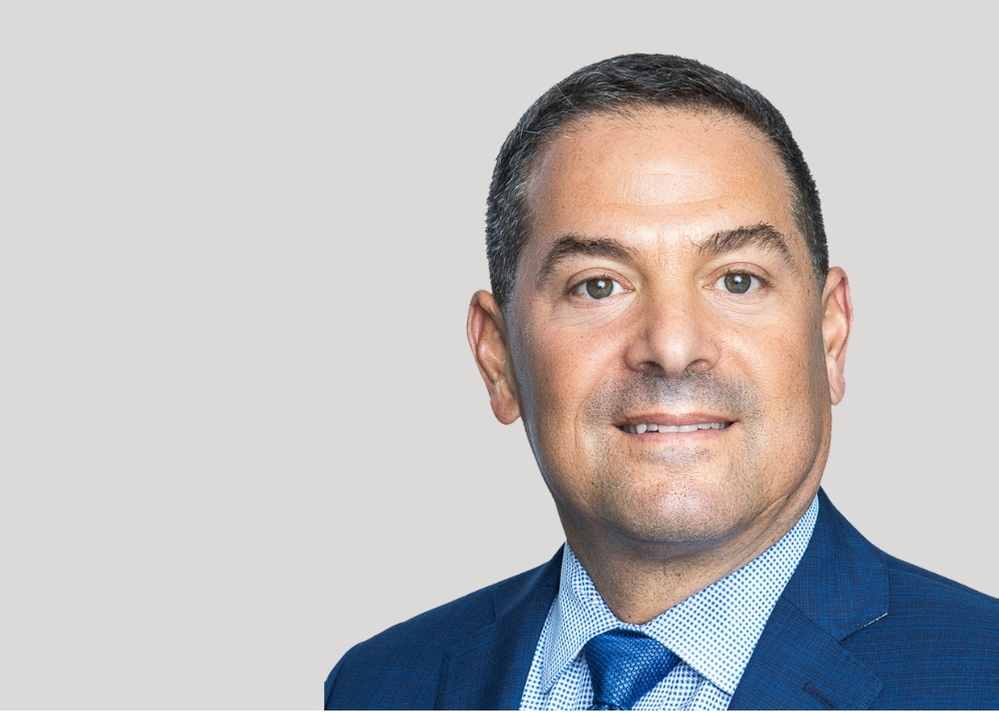 Michael Udine
Michael Udine was elected to serve as the Broward County Commissioner for District 3 in November 2016 and re-elected in 2020. In 2020, Commissioner Udine was elected Vice-Mayor in addition to his responsibilities as commissioner for District 3. From 2003-2016, he proudly represented the City of Parkland, first as a City Commissioner, and then Mayor. In addition, Michael has been a partner for the past 25 years at the law firm of Udine & Udine. The firm focuses on real estate, insurance subrogation and banking law. Michael and his wife Stacey reside in Parkland, Florida. They have three children. Michael has dedicated himself to his family, professional, and elected life within his community.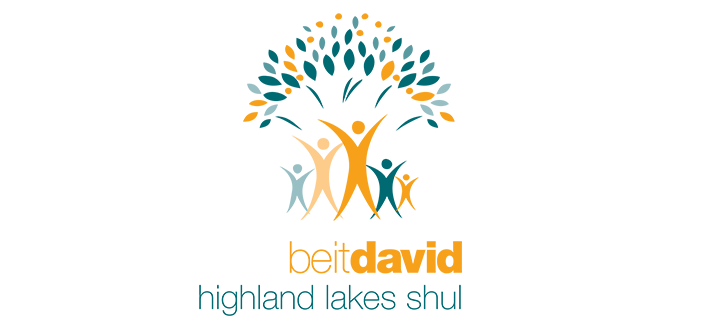 Aventura Chapter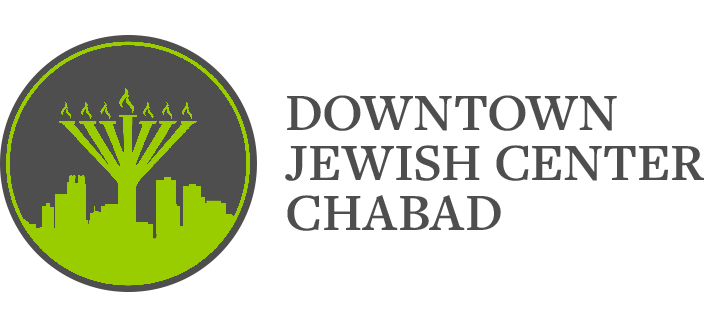 Fort Lauderdale Chapter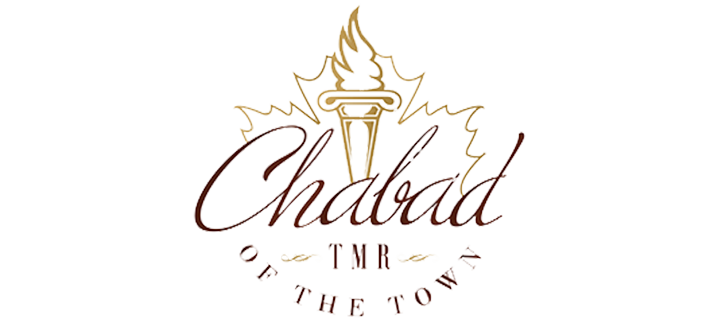 Montreal Chapter