Our Mentors
---
Our Mentors are the key to our success. The relationships that students form with their mentors and the life experience and wisdom that mentors share with students are invaluable and the most unique aspect of the Solomon Leadership Program. Leaders in their industries, our mentors were handpicked, not only for their personal success, but for their outstanding values and exemplary moral conduct.
---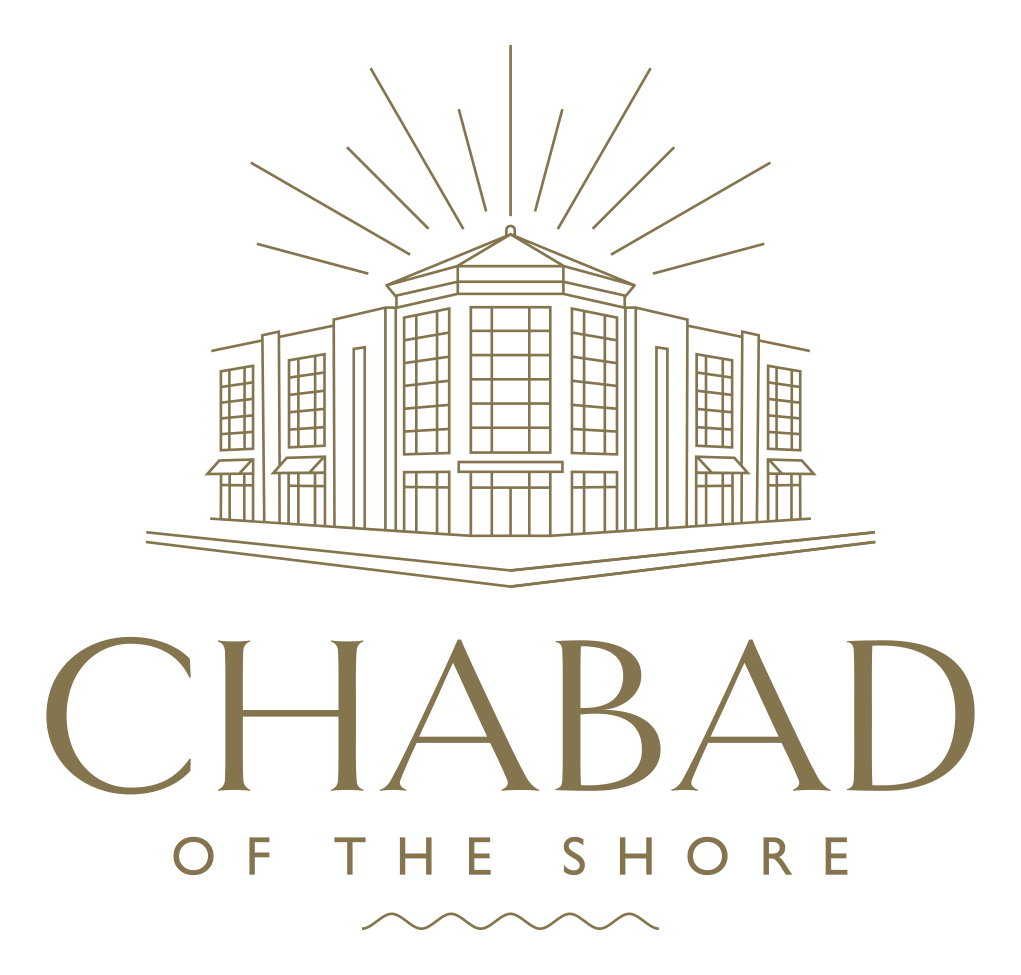 Monmouth Chapter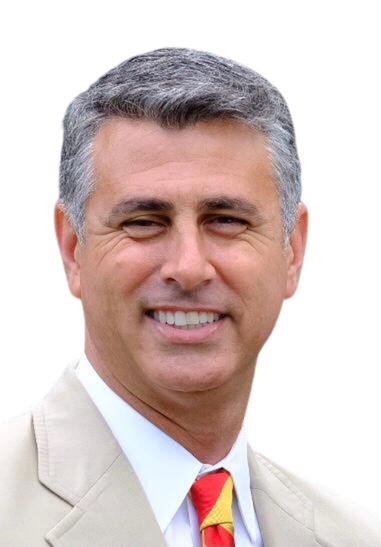 Major Joshua Zager
Major Joshua Zager was born and raised in Fair Haven and graduated from RFH in 1989. After graduating from Franklin and Marshall College in 1993, he went on to join the Israeli Defense Forces, where he served for two years. Major Zager then came back to the United States and joined the US Marines in 1996. He received his wings in 1999. He has served with Marine Fighter Attack Squadron 251 and Marine Fighter Attack Squadron 533. Major Zager deployed with the "Thunderbolts" of VMFA-251 in September, 2001 and flew 43 combat missions over Afghanistan in support of Operation Enduring Freedom. With the "Hawks" of 533, he participated in a Western Pacific deployment to Japan and Korea. Major Zager served in the Navy and Marine Tactical Jet Training Squadron 22 as the Training Officer and Senior Marine, where he instructed Air Combat Maneuvering and Carrier Qualifications. He later moved his family to Accra, Ghana where he served as the United States Marine Corps Attaché to Ghana, Togo, and Benin from 2009 -2011. Major Zager returned from Africa to serve at the Pentagon on the Staff of the Assistant Secretary of the Navy. Major Zager is a graduate of the Marine Corps Amphibious Warfare School, Marine Corps Command and Staff College, and the Joint Military Attaché School. He is a Sub-Saharan Africa Foreign Affairs Officer. Major Zager has more than 15 years of operational flying experience accumulating 3,400 total flight hours and 300 carrier arrested landings in a variety of platforms. Major Zager's personal awards include the Defense Meritorious Service Medal, the Air Medal (Individual Action), the Air Medal (3 Strike Flight awards), the Air Force Aerial Achievement Medal and the Navy- Marine Corps Commendation Medal. Major Zager currently lives in Fair Haven with his wife Jana, and two children, Nathan and Lily.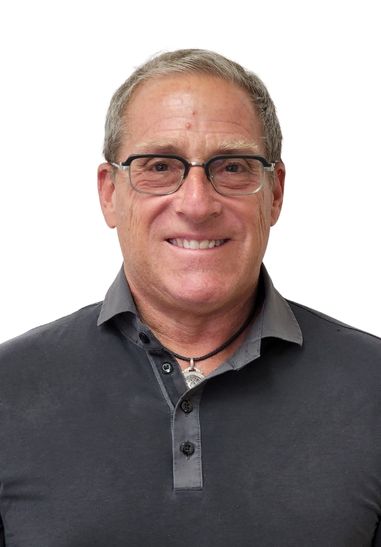 David S. Baker
Mr. David S. Baker, Vice President of R. Baker & Son, has over forty years of combined field, office, and management experience in the field of millwright, rigging, plant dismantling and relocation, selective demolition and total site demolition. For the past twenty years, he has taken the company from sales in the $500,000 range per year, up to over $21m per year. In addition to the above, Mr. Baker is a partner in marinas, commercial properties in Monmouth County, a ski area in Hunter, New York, and many home development projects in Hunter, New York. Mr. Baker is former Shore Regional High School Board of Education President, and former President of the Monmouth Beach Board of Education, serving on each board since 2006 and 2000 to 2017 and 2018, respectively. He is a strong community leader and advocate for the school communities he served.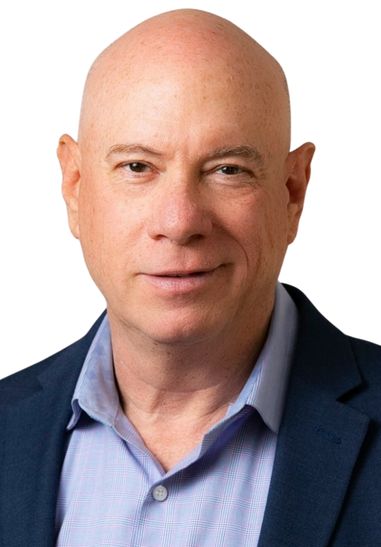 Ira Eckstein
Ira Eckstein currently works as an independent real estate and equity investor. Previously, he worked on the New York Mercantile Exchange (NYMEX) for 30 years, where he was the CEO of AREA International Trading Corporation. This company, which he started in 1991, which began with just 3 clients, grew to become a top floor brokerage firm. During his tenure, he frequently appeared on CNBC's Halftime Report and Bloomberg's Closing Bell, discussing commodity trends and financial news. After leaving the Exchange in 2014, Ira headed a marketing and technology company before transitioning into real estate and equity investing. Ira looks forward to sharing his knowledge and personal experience with young professionals.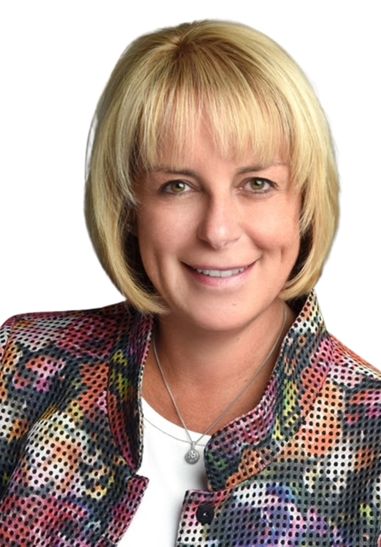 Laurie A. Hesslein
Laurie A. Hesslein is currently an independent director for the VanEck Exchange Traded Funds Trust, and most recently the First Eagle Senior Loan Fund and the First Eagle Equity Growth and Income Opportunities Fund. She has over 35 years of experience in leadership and board roles across Asset Management, Wealth Management, and Consumer Lending. Through May, 2017, Mrs. Hesslein was a Managing Director and Head of Local Consumer Lending, North America at Citigroup, within its CitiHoldings Division since 2013. In this role, she led multiple consumer businesses and portfolios worth $21B. Prior to this role, also in the CitiHoldings Division, she executed and led the transition to, and integration of, the Morgan Stanley Smith Barney wealth management joint venture from 2009-2013. Previously at Smith Barney/Citigroup, Mrs. Hesslein held a number of leadership roles within Smith Barney's Private Client Division, serving over 12,000 Financial Advisors and their clients. During this time, Mrs. Hesslein led the development of and launched the first no-load unit investment trust ($550mm) and introduced Citigroup to the 529 Plan marketplace, winning programs in CO and IL, adding over $3B in assets under management. She began her career at Shearson Loeb Rhodes in the Unit Investment Trust Department in 1981. Mrs. Hesslein earned her Bachelor of Arts degree in Economics from the University of Pennsylvania and has served as both an interested and independent director for a number of public company, mutual fund, and joint venture boards, as well as a non-profit board. She is married with 2 adult children and lives in Red Bank, New Jersey.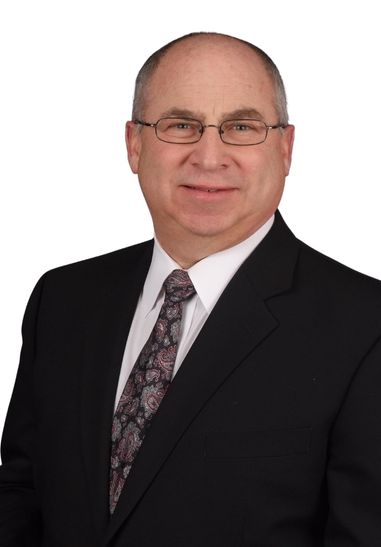 Carl Gross
Carl P. Gross, born November 27, 1945 at Fitkin Hospital, is a lifelong Monmouth County resident. He is a graduate of Valley Forge Military Academy ('63), Rutgers University, Bachelor of Science in Civil Engineering ('67), and Suffolk University Law School JD ('71). In 1970, he set up a law practice specializing in real estate, and from 1982 to the present, he has been the President of G.B. Ltd. Oper. Co. Inc., a real estate management company. G.B. Ltd. Oper. Co. Inc. was founded by Carl P. Gross, Esq. and Henry H. Bloom. G.B.'s portfolio consists of various properties throughout New Jersey, totaling approximately 1,050,000 square feet of rentable space. Carl's career has provided him with the ability to undertake many philanthropic endeavors. Over the past 25 years he has been extensively involved with the Boy Scouts of America and has served as President of Monmouth Council BSA. He has been the Cubmaster of Pack 1 and Scoutmaster of Troop 1 in Monmouth Beach. He is most proud of the 16 Eagle Scouts that he mentored. Carl is a member of the Chabad of the Shore. He is a supporter of the United States Holocaust Memorial Fund, Jewish Federation in the Heart of NJ, AIPAC and many more organizations. Carl is a long time supporter of Monmouth University; both his wife and mother are MU alumni. When Carl has a moment to "rest," he can be found with his wife Mary, who has been by his side for 47 years, his son Zachary, and nephew Michael, whom he raised, either on his sailboat, skiing in various locations around the globe, at an amateur race car event, or riding his bike on the Long Branch Boardwalk.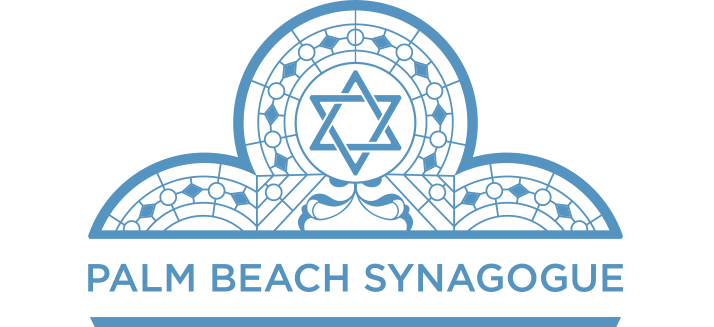 Palm Beach Chapter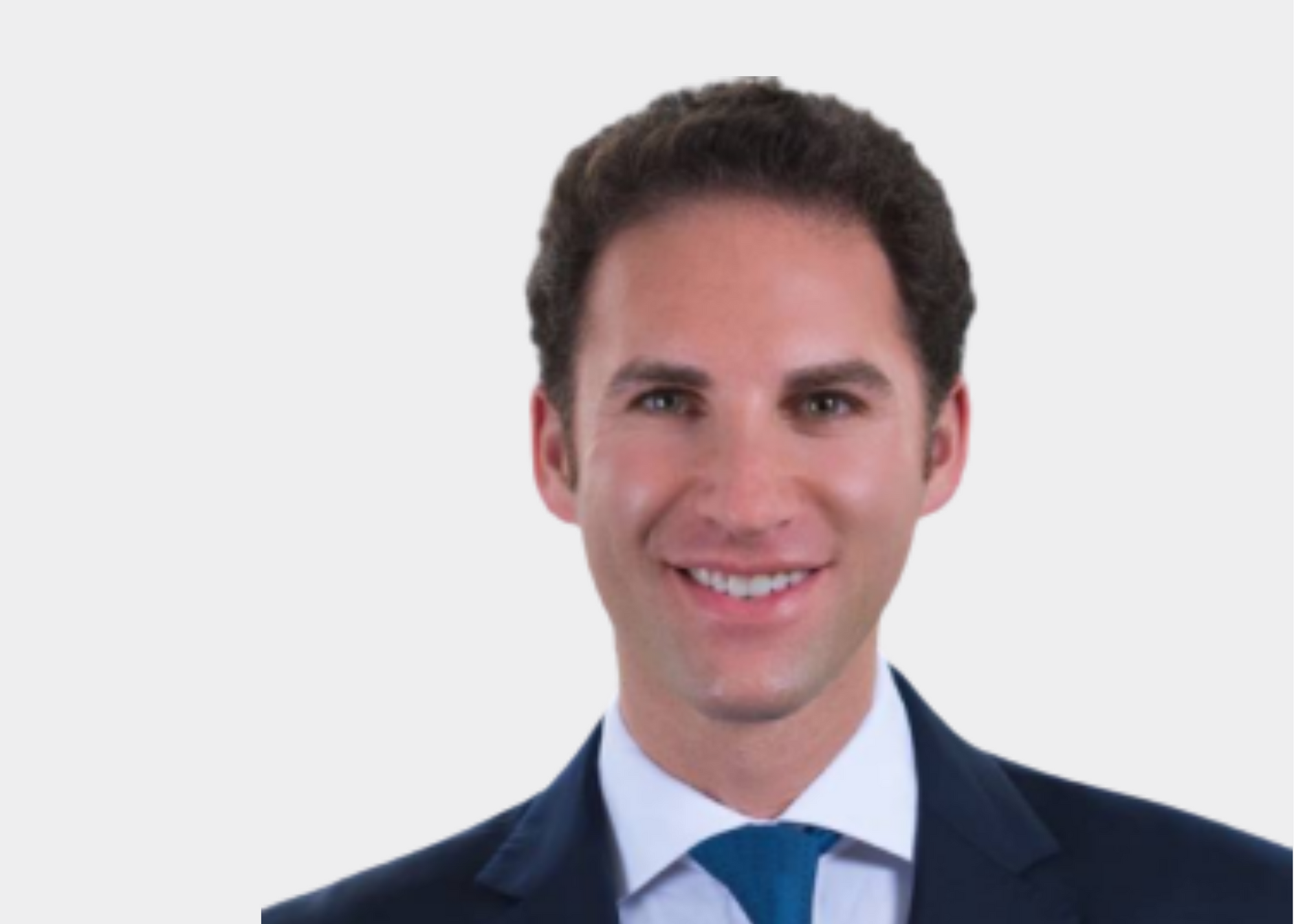 Michael Greenwald
Michael Greenwald is uniquely positioned at the intersection of geopolitics and finance. He is Director at Tiedemann Advisors, a multi-family office managing over $30B in assets, Director for Digital Asset Education at Tiedemann, and Managing Director at Tiedemann-Constantia, a partner firm in Zurich.
Michael was the first US Treasury attache to Qatar and Kuwait, acting principal liaison to the banking secotr in those nations while serving in two presidential administrations and under three Treasury secretaries. He held counterterrorism and intelligence roles and served on the team that crafted sanctions against Russia, ISIS, and Al-Qaeda.
Michael is a sought-after figure in the issues of global economy, digital assets, and contemporary art, and is philanthropically active in many different sectors.
He has a JD from Boston University, MA from Boston University's Parsee School of Global Studies, and a BA in History from George Washington. Raised in Brookline, MA, he now resides with his wife in Palm Beach and is active in Town affairs.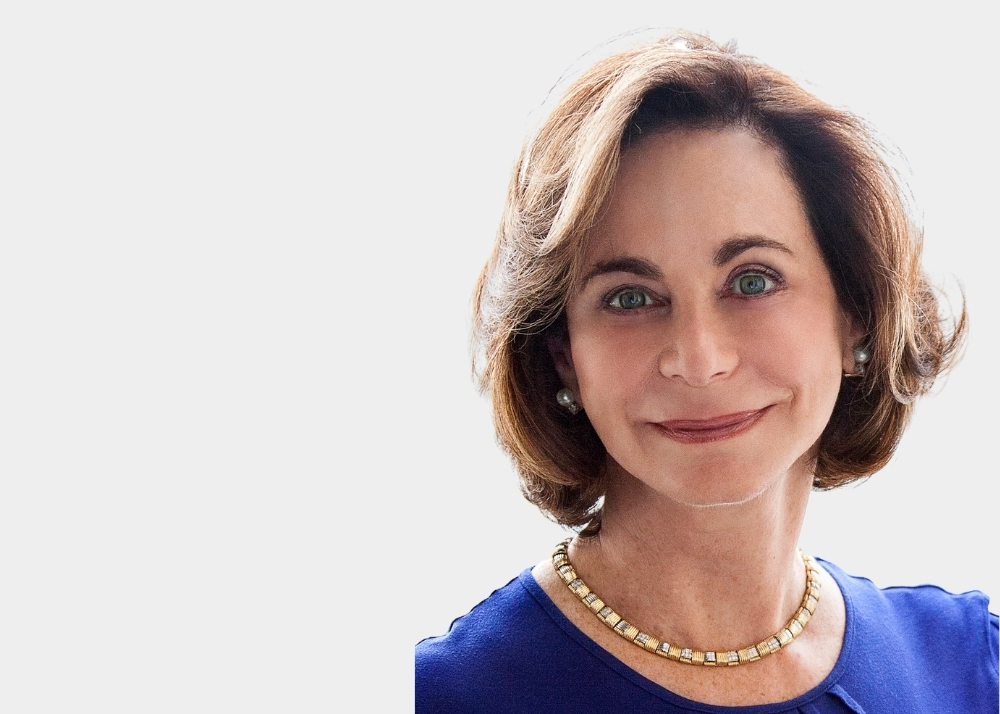 Betsy R. Sheerr
Betsy R. Sheerr is a doer who started her own small business and has helped start and lead numerous organizations. She is a strong believer in helping young people seek and find their leadership potential, and has done this as a tutor, mentor, college faculty member, and alumni recruiter for Yale. She is especially passionate about helping young female leaders get started. Mrs. Sheerr is an educator and communications coach, and an advocate and activist for humanitarian, community, and political organizations. She is married and has four children and eight grandchildren.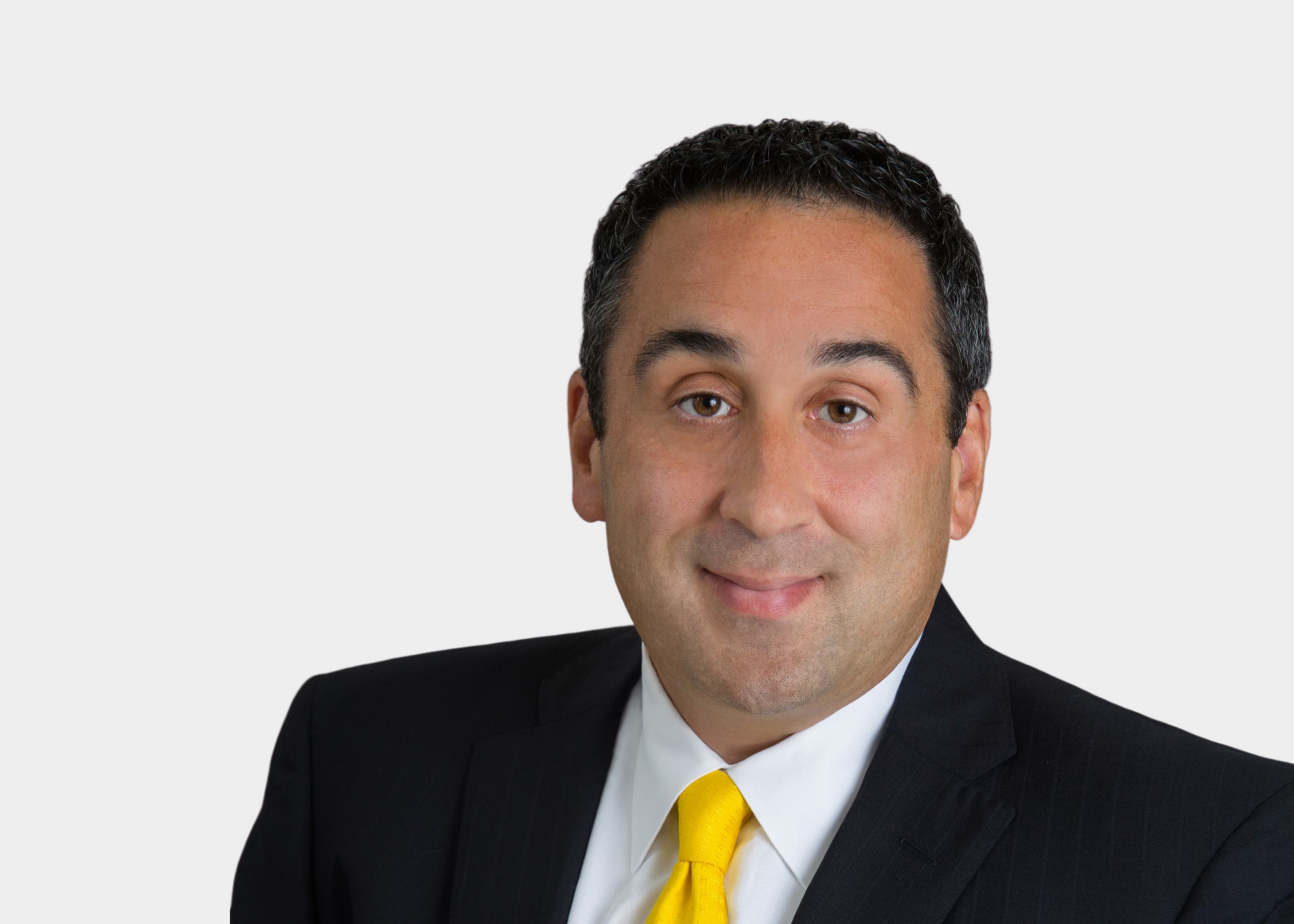 Ronnie Simpson
Ronnie C. Simpson is a Chartered Retirement Planning Counselor, First Vice President and a Senior Portfolio Manager. Ronnie entered the financial services industry in 2001 and after spending the last 12 years at UBS, he joined Morgan Stanley in 2020. Mr. Simpson attended University of Florida, where he earned a B.S. in biological systems management. In his free time, Ronnie enjoys tennis, boating and spending time with his family. Ronnie is a lifelong Florida resident, and resides in West Palm Beach with his wife, Sari, daughter, Sophia, and son, Charlie.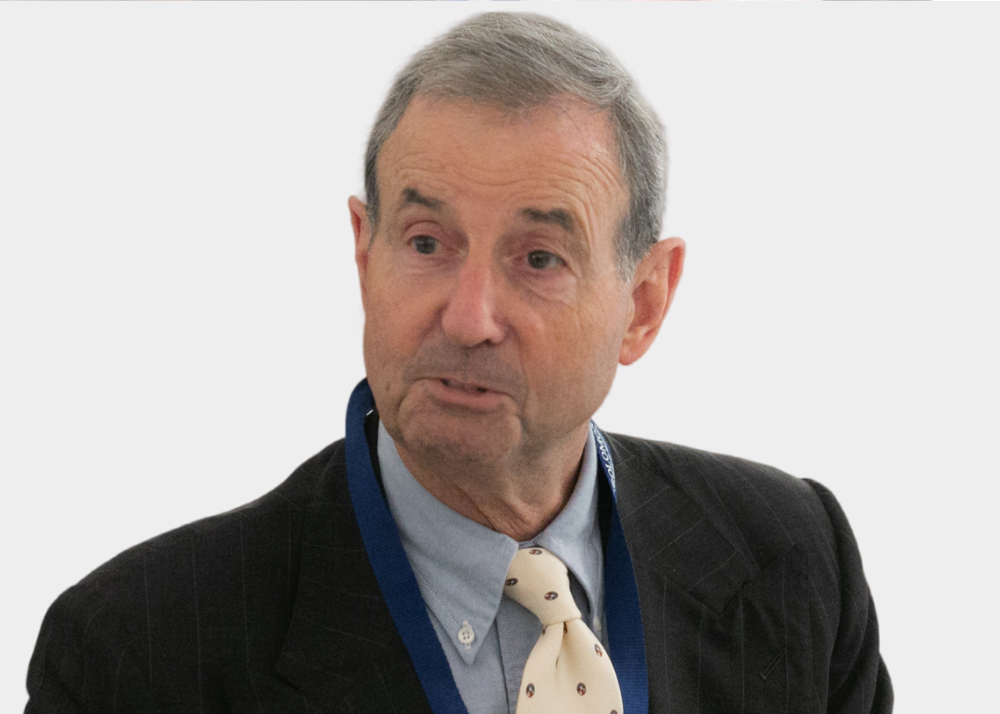 Howard L. Blum
A graduate of Columbia Business school, Mr. Blum has served as the Senior Vice-President of Investments at UBS Financial Services for over 15 years. Before UBS, Mr. Blum spent nearly twenty-five years at Ladenburg, Thalmann & Co., becoming Chairman of the Board and CEO.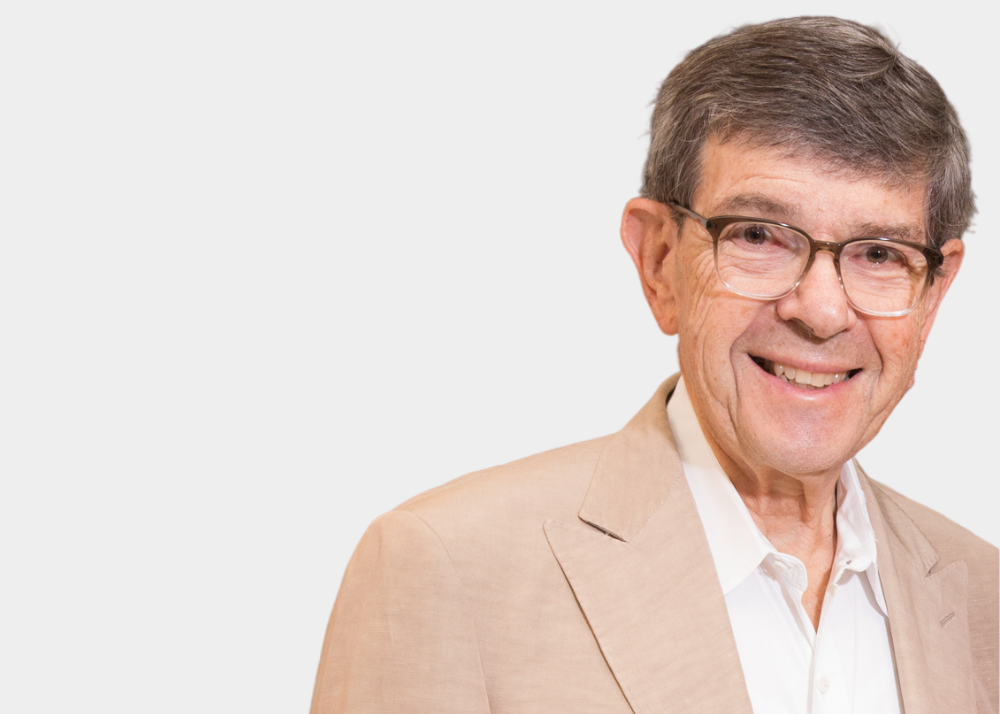 Dr. Robert Jacobson
Dr. Jacobson graduated in 1966 from the University of Witwatersrand Medical School, Johannesburg, South Africa. He trained in hematology and bone marrow transplantation at Georgetown University in Washington, DC, and remained there for 20 years to become Chief of the Division of Hematology and a full-time Professor of Medicine. In 1994, he was appointed as the founding Medical Director of the Cancer Institute at Good Samaritan Medical Center in West Palm Beach, which he held for ten years, and where he stayed in hematology and oncology practice until he retired in 2016. During his time in Florida, Dr. Jacobson has had clinical affiliated faculty research and teaching appointments at Duke University, University of Miami, and Florida Atlantic University in Boca Raton, where he is currently teaching medical students. Dr. Jacobson also served on the selection committee of the Fulbright Program.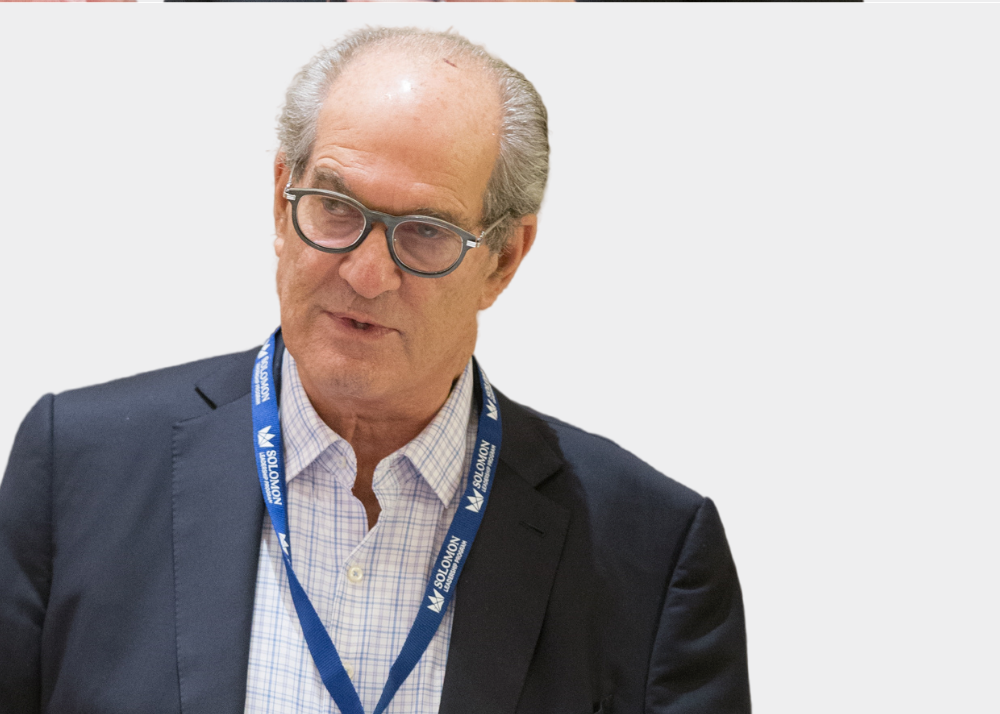 Paul Kozloff
Mr. Paul Kozloff was born and raised in Reading, Pennsylvania. He graduated from Temple University in 1964 with a BS in Business Administration. He then went on to own or operate several different businesses in Reading. Mr. Kozloff was also extremely involved in communal affairs in Reading and the surrounding areas, serving at various times as the President of the Jewish Community Center, President of Jewish Federation, board member of Temple Oheb Shalom synagogue, Vice President of Lancaster Country Day School, member of Board of Trustees at Albright College, member of the Board of Trustees at Reading Area Community College, member of the Board of Trustees for YMCA Camp Conrad Weiser, and founding member of the board for the Berks County Foundation. Mr. Kozloff most recently served as a member of the Fox Business School Council at Temple University. He currently resides in Palm Beach.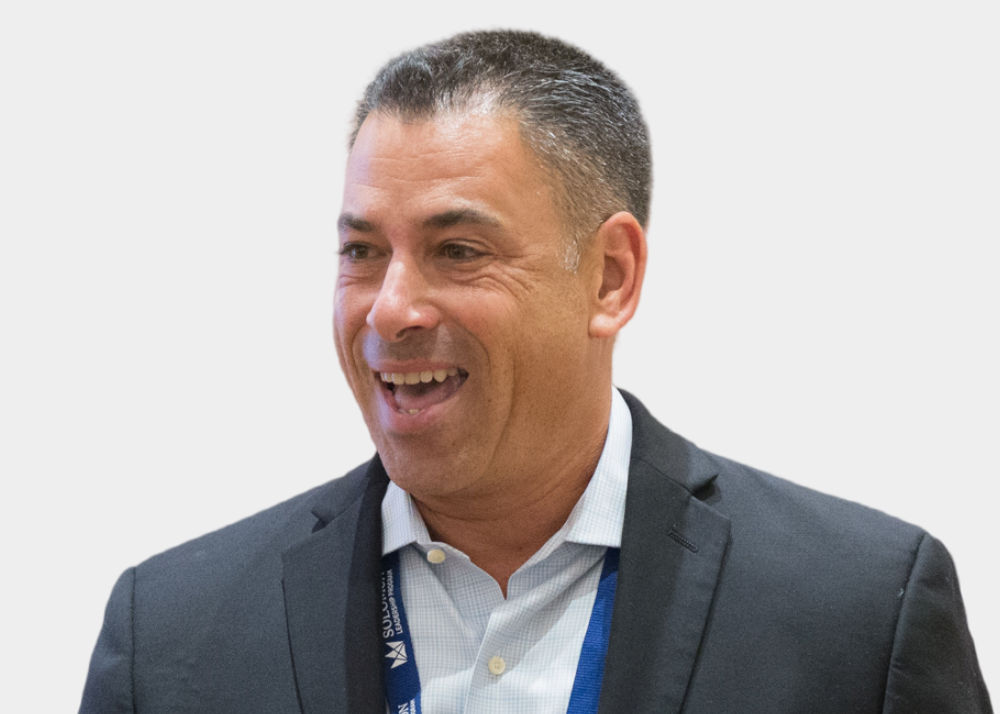 Lloyd Lapidus
Mr. Lapidus is an accomplished entrepreneur with a passion for consumer products and services. He has founded and led a number of venture-backed companies, leveraging his direct-to-consumer experience and expertise. He conceived and founded one of the first companies to ignite the collaborative consumption economy, Bag Borrow Or Steal. He is currently a partner in a venture capital firm that specializes in early stage investing.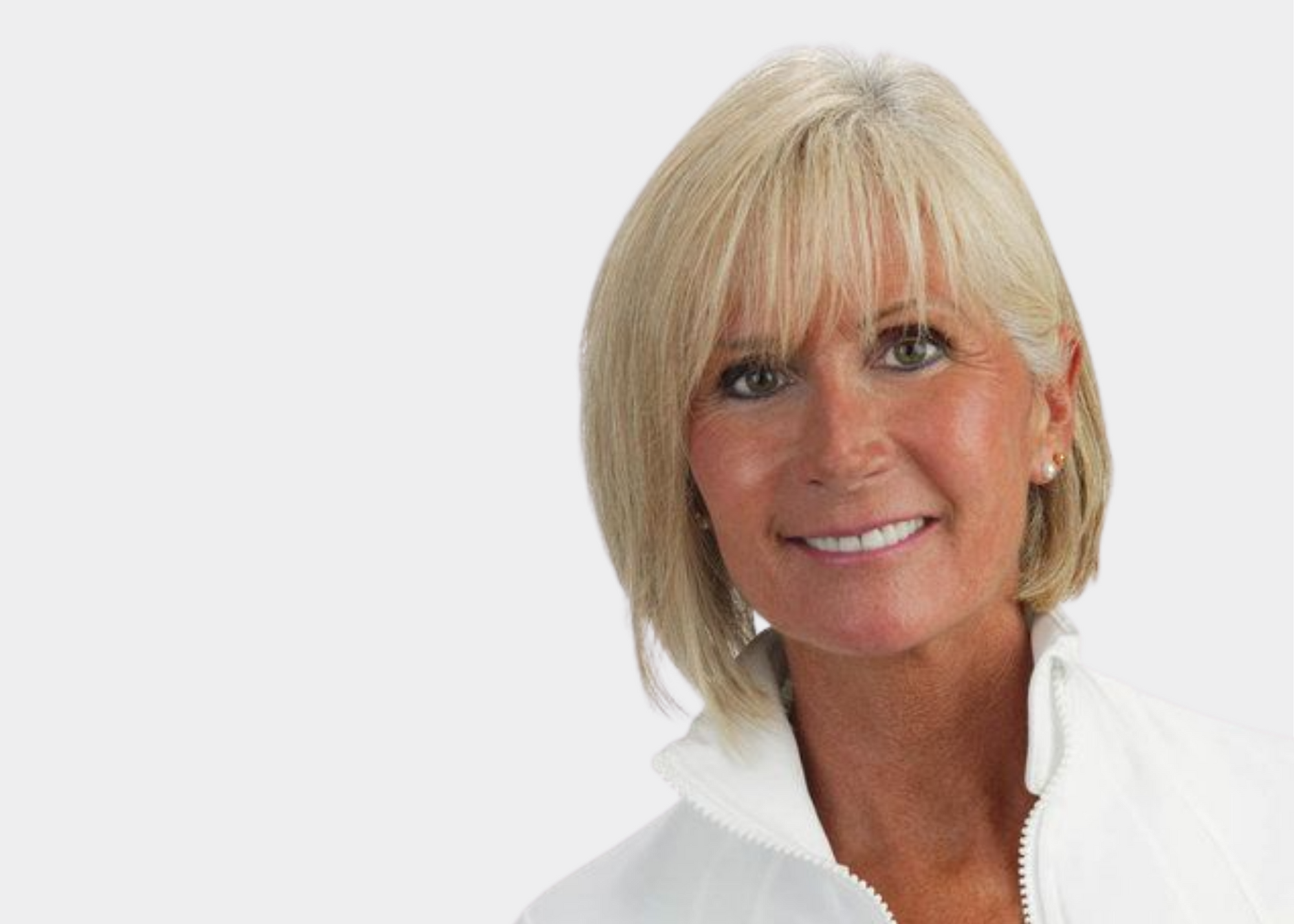 Sally Ann Nisberg
Mrs. Nisberg is a Counselor, Author and Speaker, serving as a child and family advocate in Palm Beach County. She is the founder of LiveLikeCrazy a non-profit Breast Cancer Advocacy organization, and serves on the board of Kids Sanctuary, a non-profit organization committed to providing a safe home for abused, abandoned and neglected children in Florida.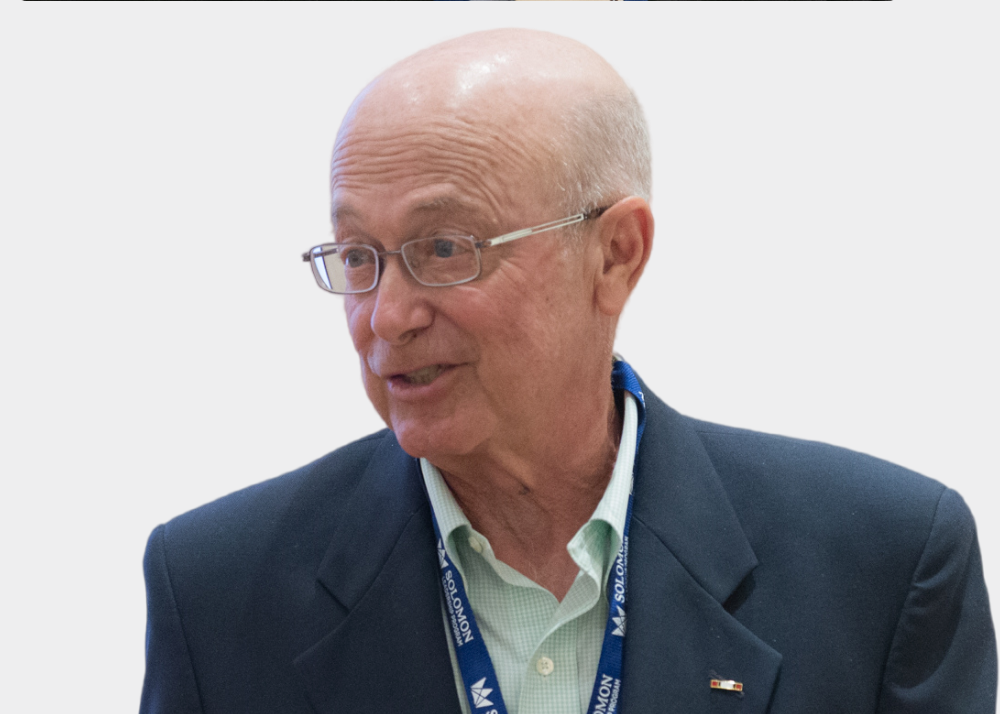 Major General Ronald D. Silverman
After receiving a BA at the University of Wisconsin in Madison, and a DDS from Temple University School of Dentistry, Major General Silverman received a commission in the United States Army Medical Department. During his 40 plus years of service, Major General Silverman has held numerous prestigious positions and been awarded more than a dozen decorations, culminating in his position as the commanding General of all medical personnel in the Iraq war.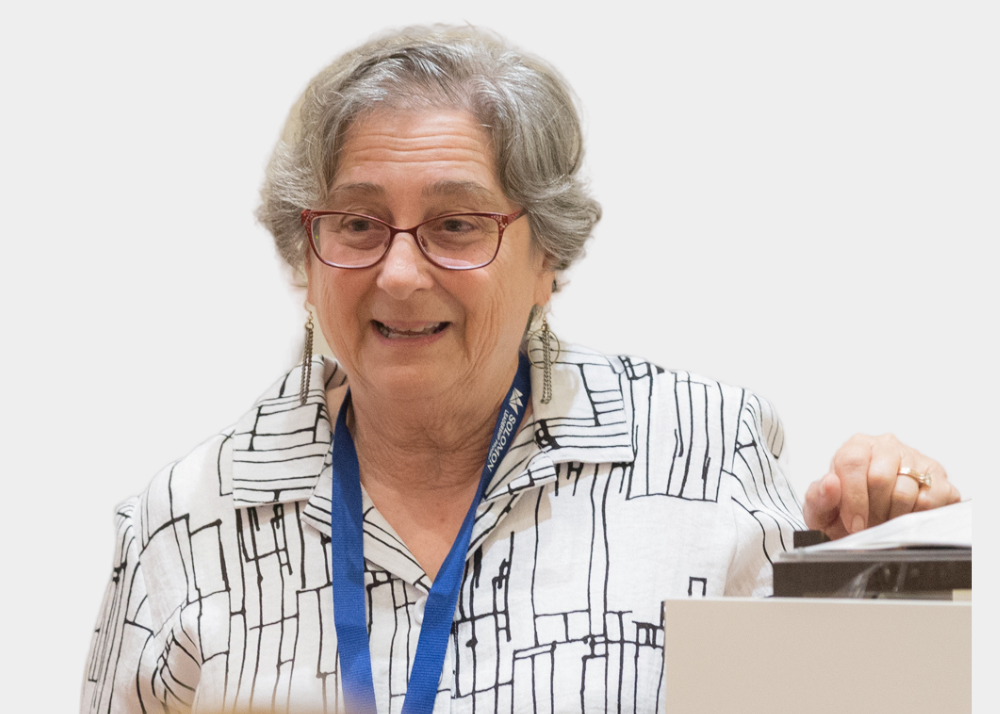 Miriam Silverman
After graduating from the University of Wisconsin Law School, Ms. Silverman practiced at Securities & Exchange Commission and Federal Trade Commission. She helped create and manage the Army Reserve Family Support program and served as the family support leader and family liaison for 3rd Medical Command during deployment.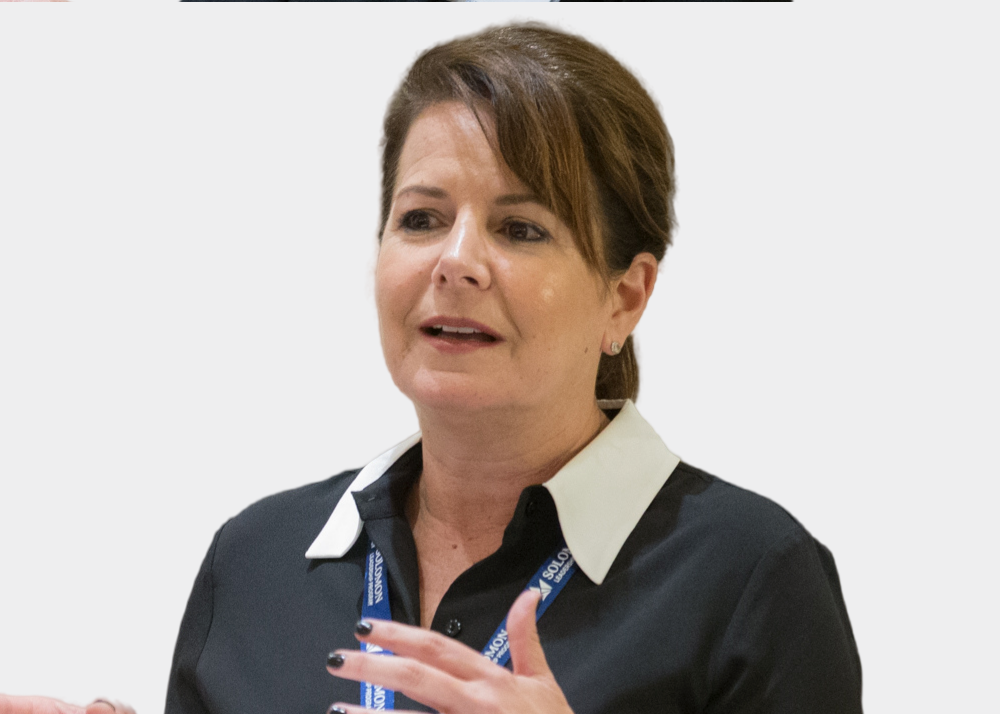 Honorable Judge Lisa Small
Judge Small has served as judge of the 15th Judicial Circuit Court in Florida since 2011. She received her bachelor's degree from Georgetown University and her JD from the University of Florida. From 2016-2020, Judge Small served as the Administrative Judge for the Circuit Civil Divisions of the 15th Judicial Circuit Court. In 2017, Judge Small received the Distinguished Jurist of the Year Awards from the South Palm Beach County Bar Association and from the Palm Beach County Chapter of the Inns of Court. In 2019, Judge Small received the Jurist of the Year Award from the Palm Beach County Justice Association.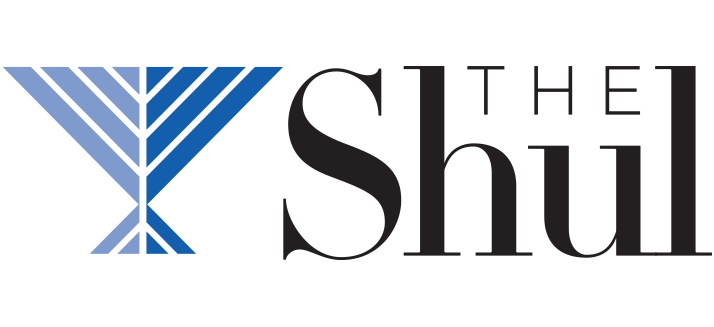 Bal Harbour Chapter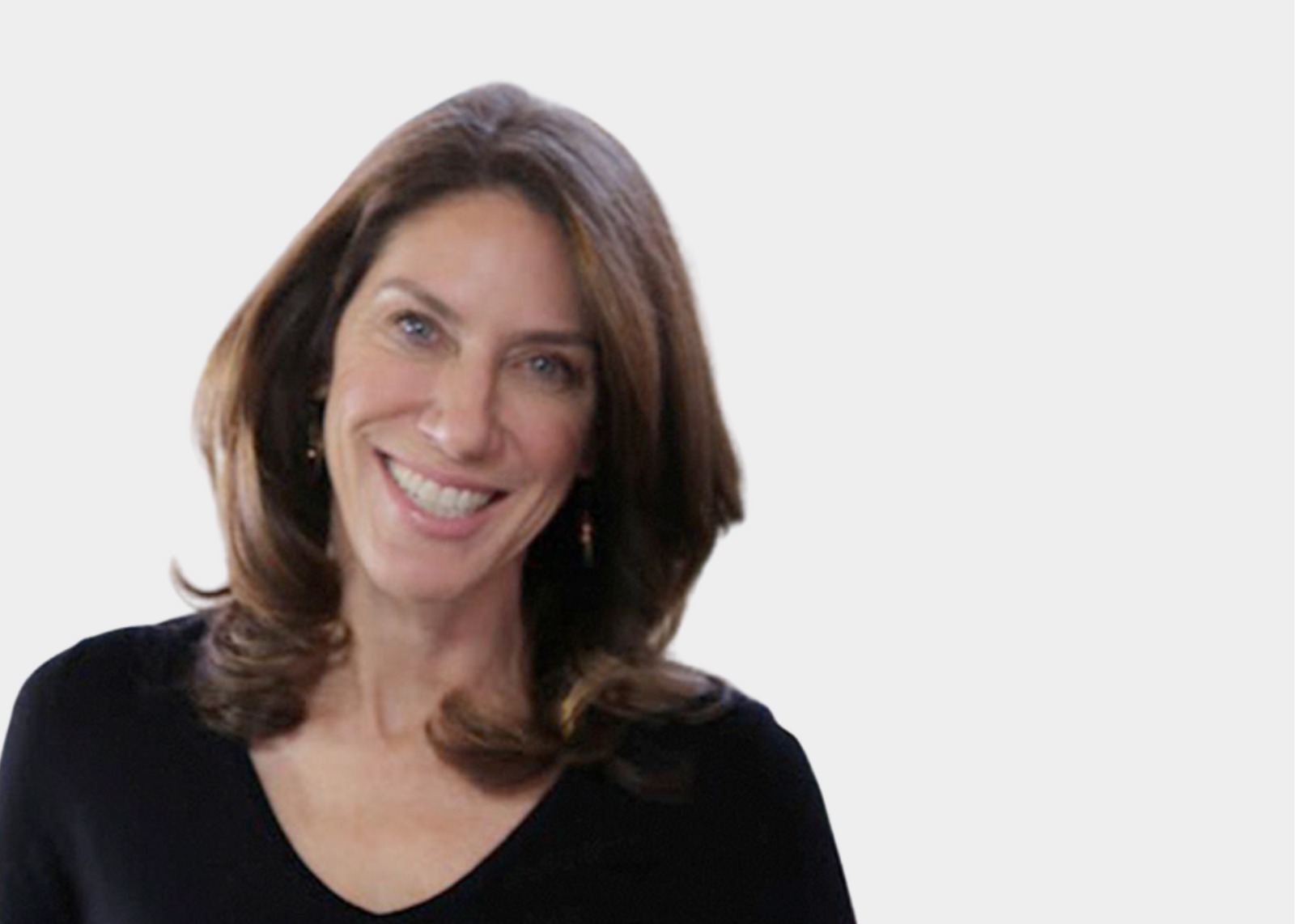 Ianna Raim
Ianna Rain has been a professional executive and leadership coach for more than a decade. Some of her clients include Macy's, PepsiCo, Kimberly Clark, Rosetta Stone, Go Fund Me, Rover.com, and Goldman Sachs. Her coaching career was preceded by over 20 years in business, beginning as Regional Director of Marketing for DIRECTV Latin America followed by many entrepreneurial endeavors, including Mamex, South Florida's first mobile mammography clinic established to screen women for breast cancer at their place of work, Manufacturer's Export and Equity Group Inc., and TeleAmericas LLC, a satellite distance learning network.
She is most passionate about her work with Jewish organizations, including as a speaker and facilitator for the Miami Jewish Federation and NCSY, a trip leader for Momentum Unlimited, and an active board member for the Young Israel of Bal Harbor.
She received her MBA from Harvard and undergraduate degree from Brown University. She has four daughters and resides in Bay Harbor with her husband and her dog named Kugel.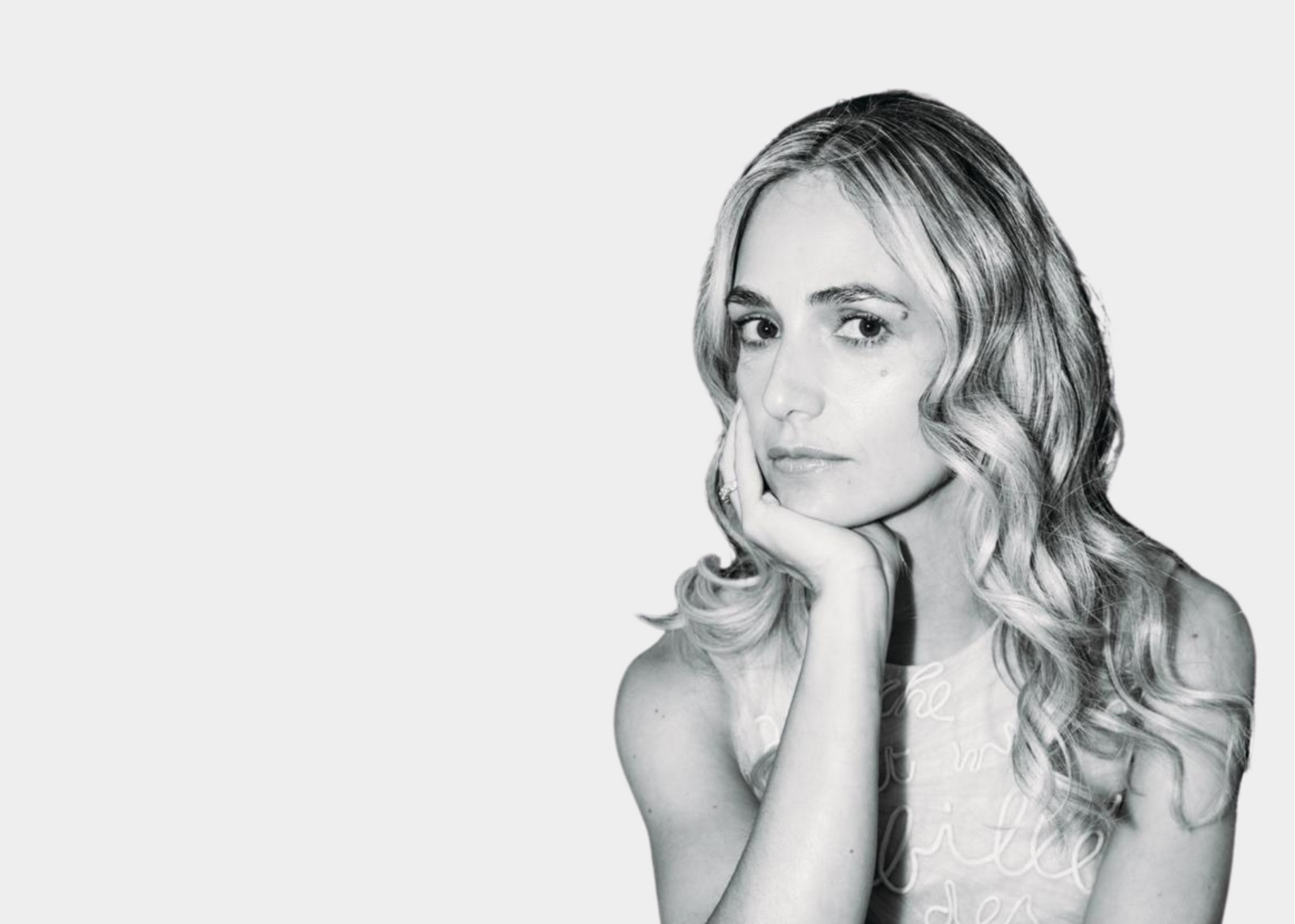 Jessica Millul
Jessica Millul was born in Guadalajara, Mexico and moved to in New York City at age 21 to pursue her dreams and study in fashion. She graduated from FIT and worked for several brands, including Juicy Couture. She recently moved to Miami with her husband and three children, Alexander, Liam, and David. She currently owns Luisa Alexander, a fine jewelry brand.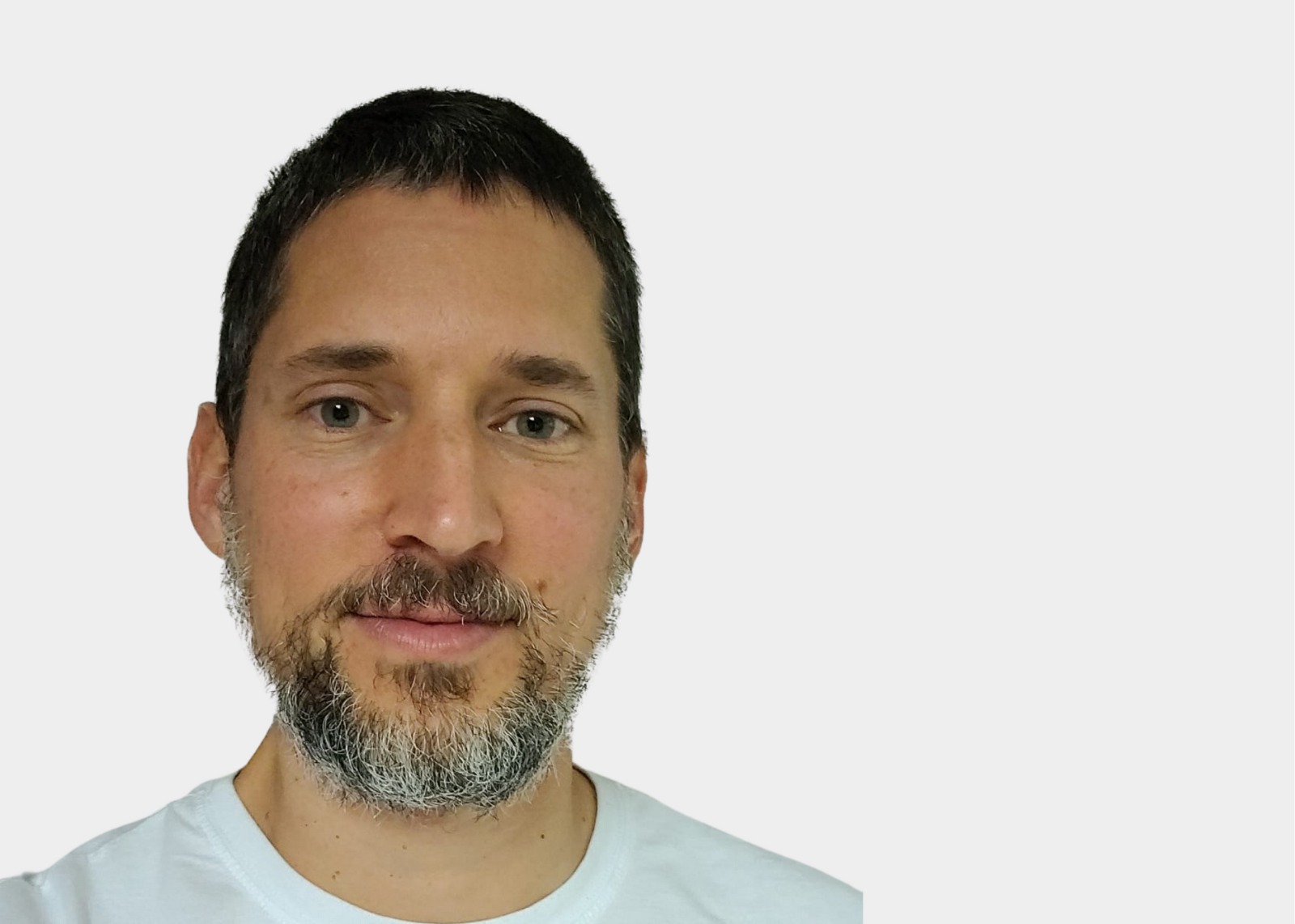 Mendel Pinson
M. Mendel Pinson is an entrepreneur and investor in the gaming, media, and entertainment space. Mendel served as Executive Vice President at MacAndrews & Forbes Incorporated from May 2012 through September 2020, where he was responsible for identifying, negotiating, and executing over $10 billion in transactions. Mendel was a member of the Board of Directors at SciPlay (SCPL) from IPO until September 2020, and a board observer at Scientific Games (SGMS) from 2014 to 2020. Prior to his tenure at MacAndrews & Forbes Incorporated, Mendel served as Director of Corporate Strategy at Scientific Games from May 2010 through April 2012. He also worked for Credit Suisse in its investment banking division. Mendel holds a B.B.A. from Baruch College at CUNY and an M.B.A. from Columbia University.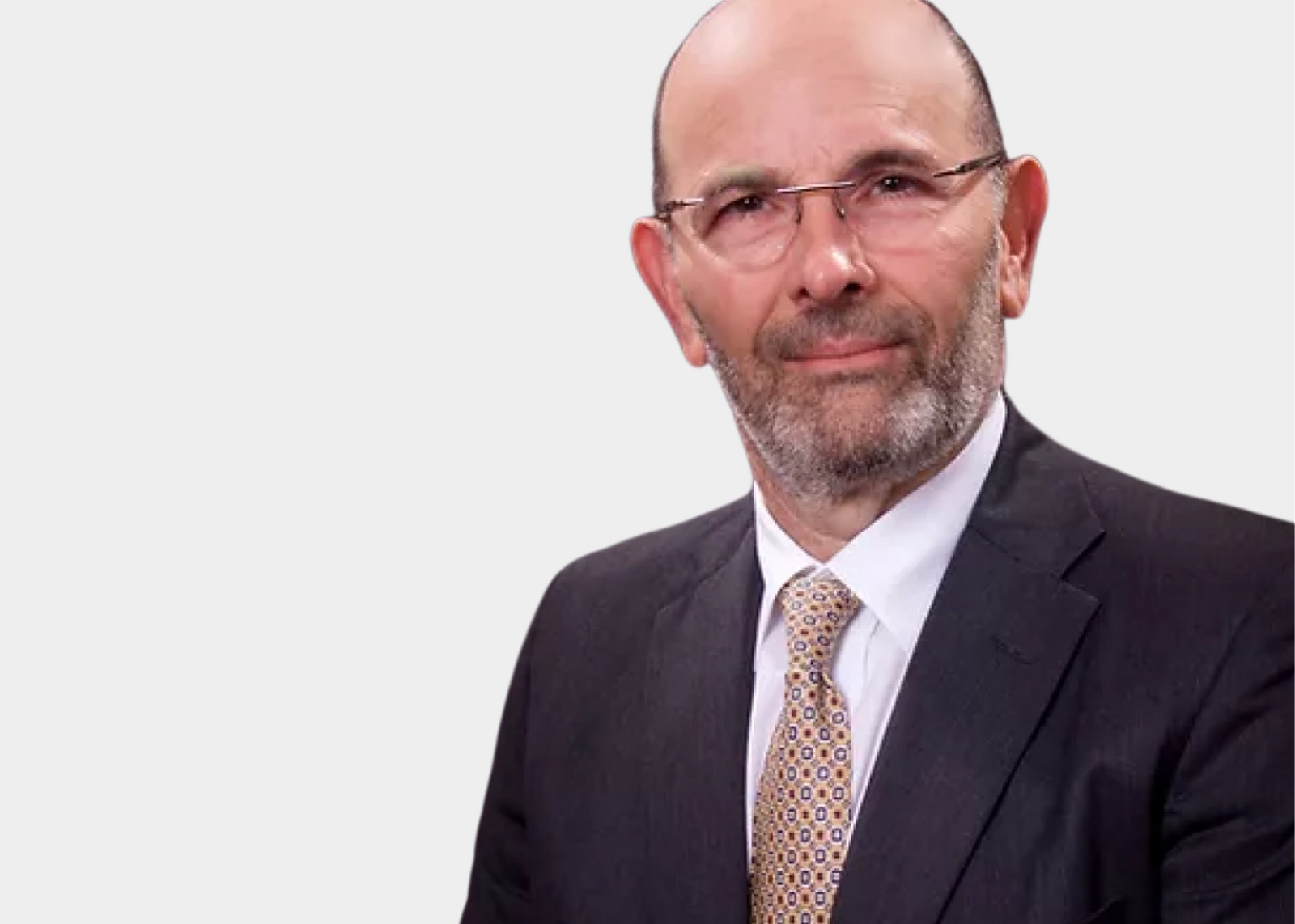 Steven Dunn
Mr. Dunn has been a trial attorney for 37 years. He is also the founder of a start-up company that processes and manages home care claims for thousands of people around the country.He also proudly served as president of the Shul of Bal Harbouf for three years.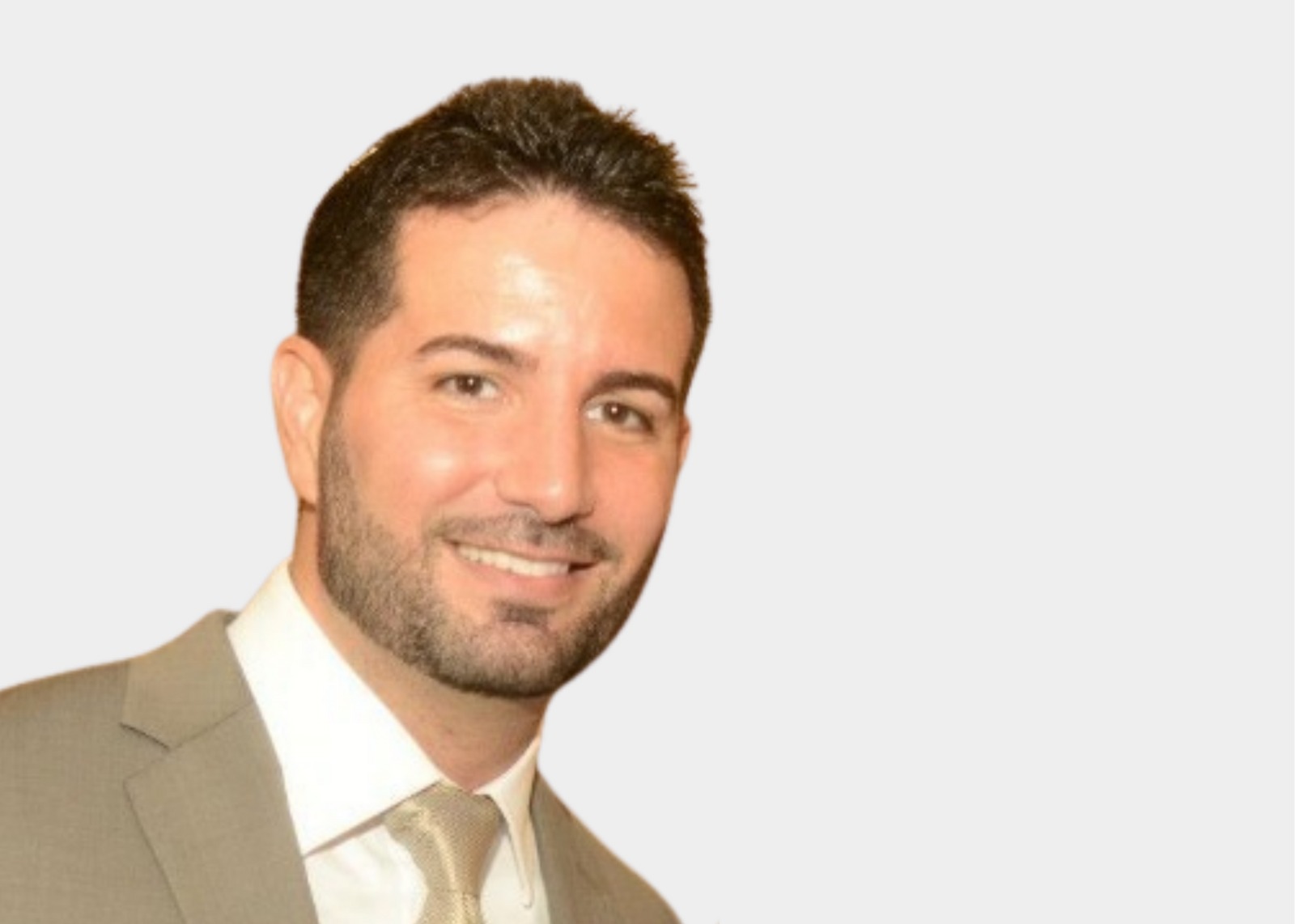 Jacob Bengio
Jacob Bengio is the Vice President of Finance and Chief Financial Office for Ventura Services of Florida, a healthcare consulting firm providing a wide range of services to a large portfolio of skilled nursing facilities throughout Florida. With over 15 years of experience in healthcare, he brings with him his full range of experience and knowledge across many aspects of healthcare, providing Ventura Services of Florida with a valuable and unique perspective in the CFO position.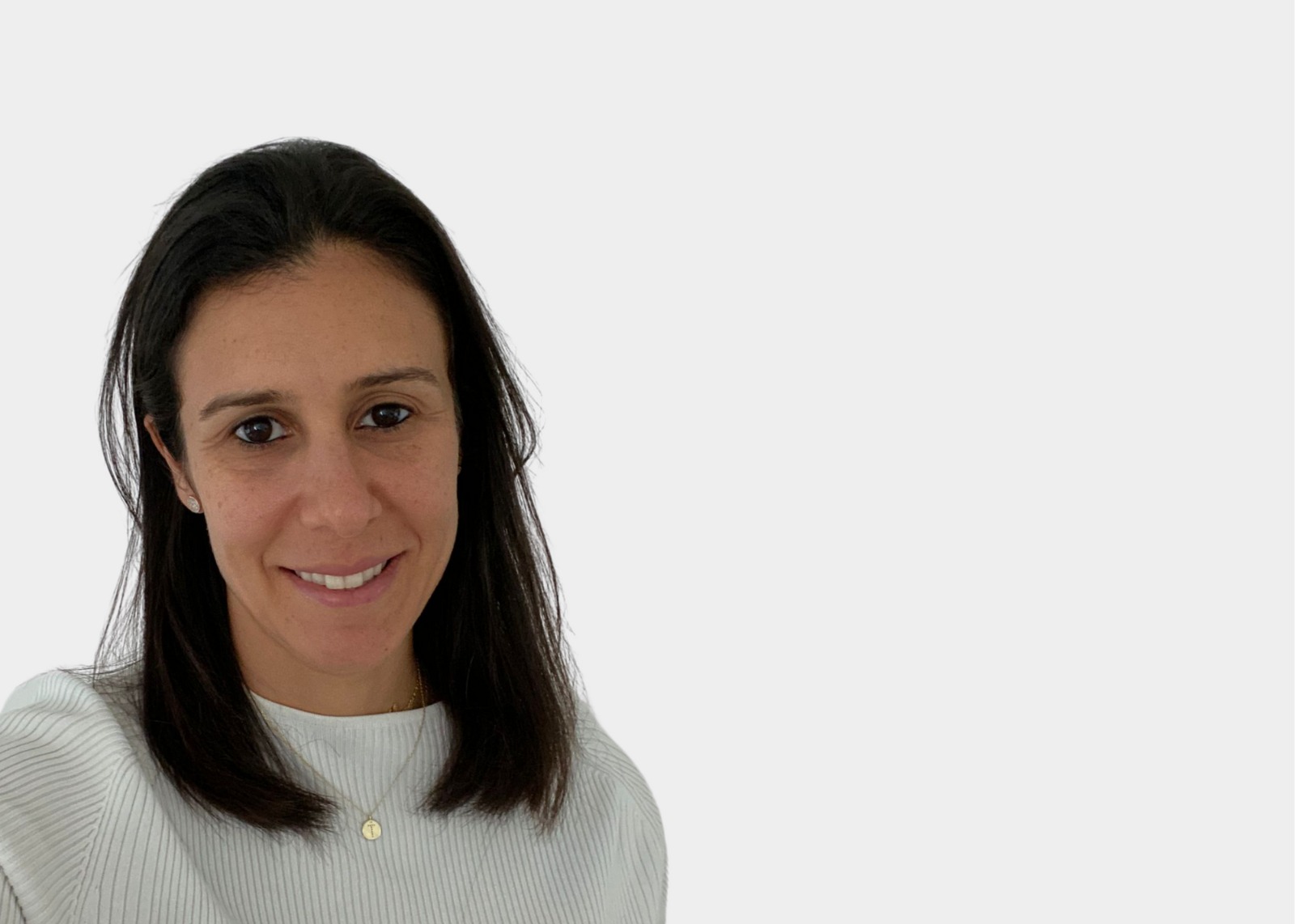 Tania Bengio
Tania was born and raised in Caracas, Venezuela where she studied technology engineering. She also has an MBA from Manchester Business School. She moved to Miami in 2010 to work for Brightstar, the largest distributor of mobile phones. In 2016, she started working for Apple, where she was responsible for strategy and business development. Today, Tania leads Apple's online channel sales for Latin America, responsible for business growth and innovation. Her working values across the years have always been about intersecting commitment, efficiency, and diligence with generosity, humility and thoughtfulness. Tania is married with four kids and lives in Surfside. She loves to stay active, play sports, go for walks, solve puzzles and learn curious things.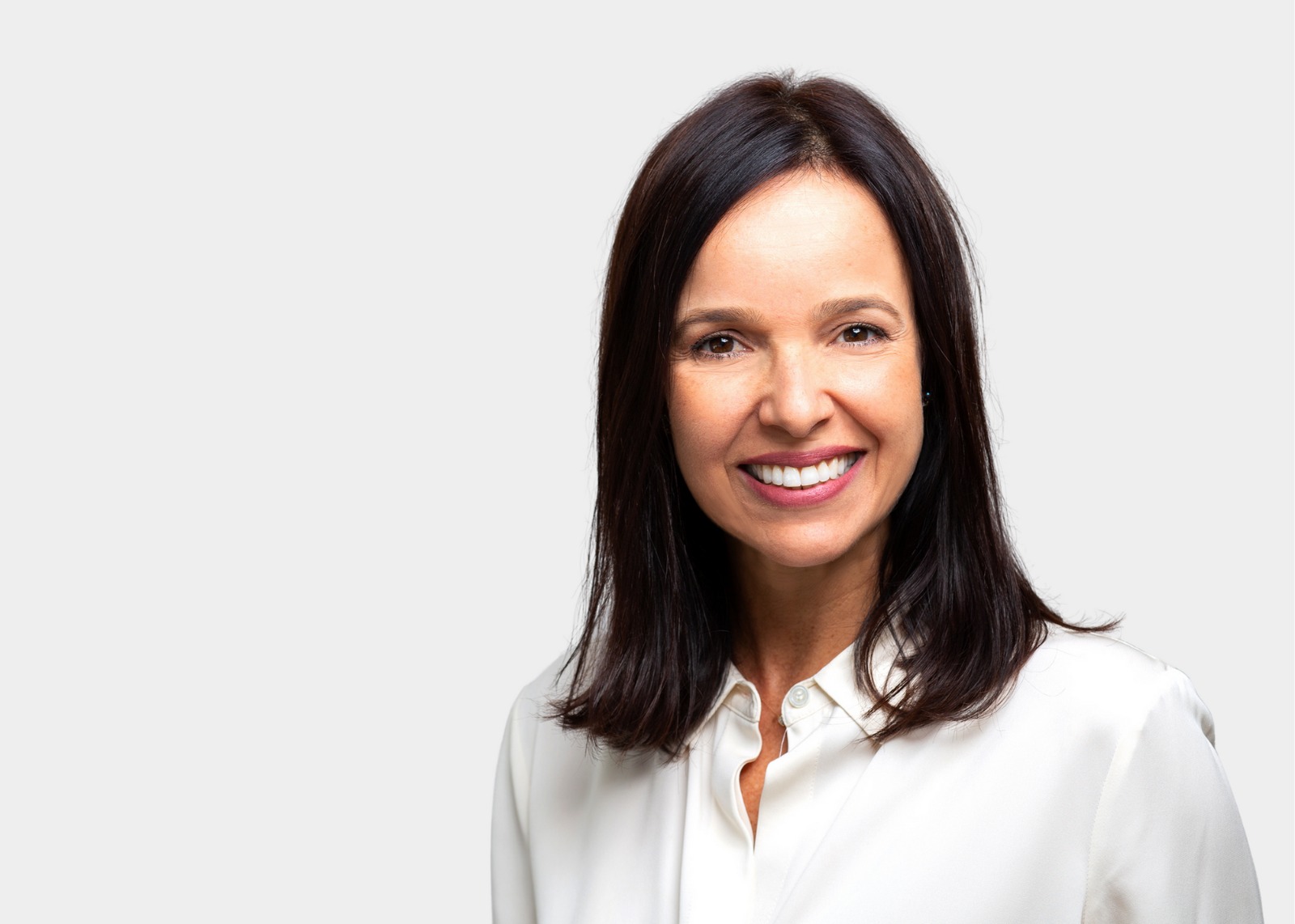 Sofi H. Matz
Sofi is a Licensed Mental Health Counselor in the state of Florida,and has been practicing for almost 20 years. She currently maintains a private practice in North Miami, Strong Happy Mindful Counseling, where she provides individual, marriage and family counseling as well as a wide range of educational workshops in both English and Spanish. She is also a sought-after guest speaker and inspirational lecturer for many local organizations.
Sofi's goal is to inspire change in her clients' lives by exploring the path to personal growth, analyzing and identifying challenges, and building strengths. Together with her clients, she explores solutions that are effective and achievable. Sofi has been described as having a warm and engaging style and a unique ability to connect with clients, which allows them to make the positive changes that they want.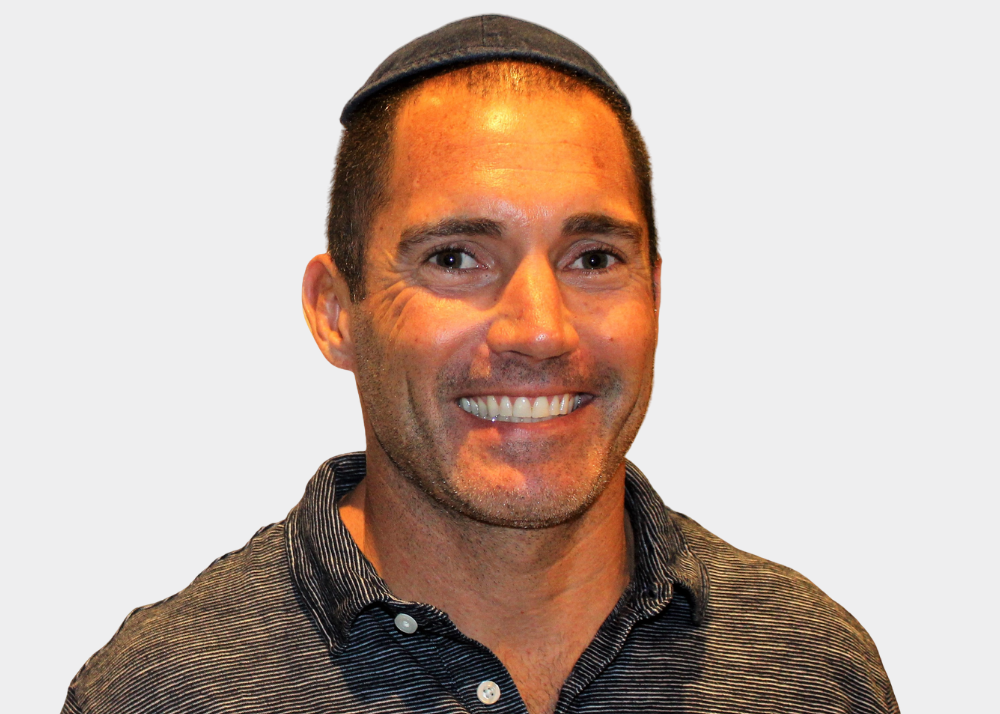 Errol Feldman
Errol Feldman is an experienced entrepreneur, financier, investor, and attorney. During his last year in law school, he joined the startup JPay and gained the unique experience of growing and selling a business from start to finish, all with his childhood friend. Whether acting as the company's General Counsel, CAO or CEO, Errol was able to navigate a variety of complex regulatory landscapes while making sure the company never stopped moving forward. Currently, Errol is an advisor for multiple local startups and also provides debt financing for small to medium sized businesses. Errol enjoys crossfit, fishing, jiu jitsu, golf, basketball, and spending time with his family.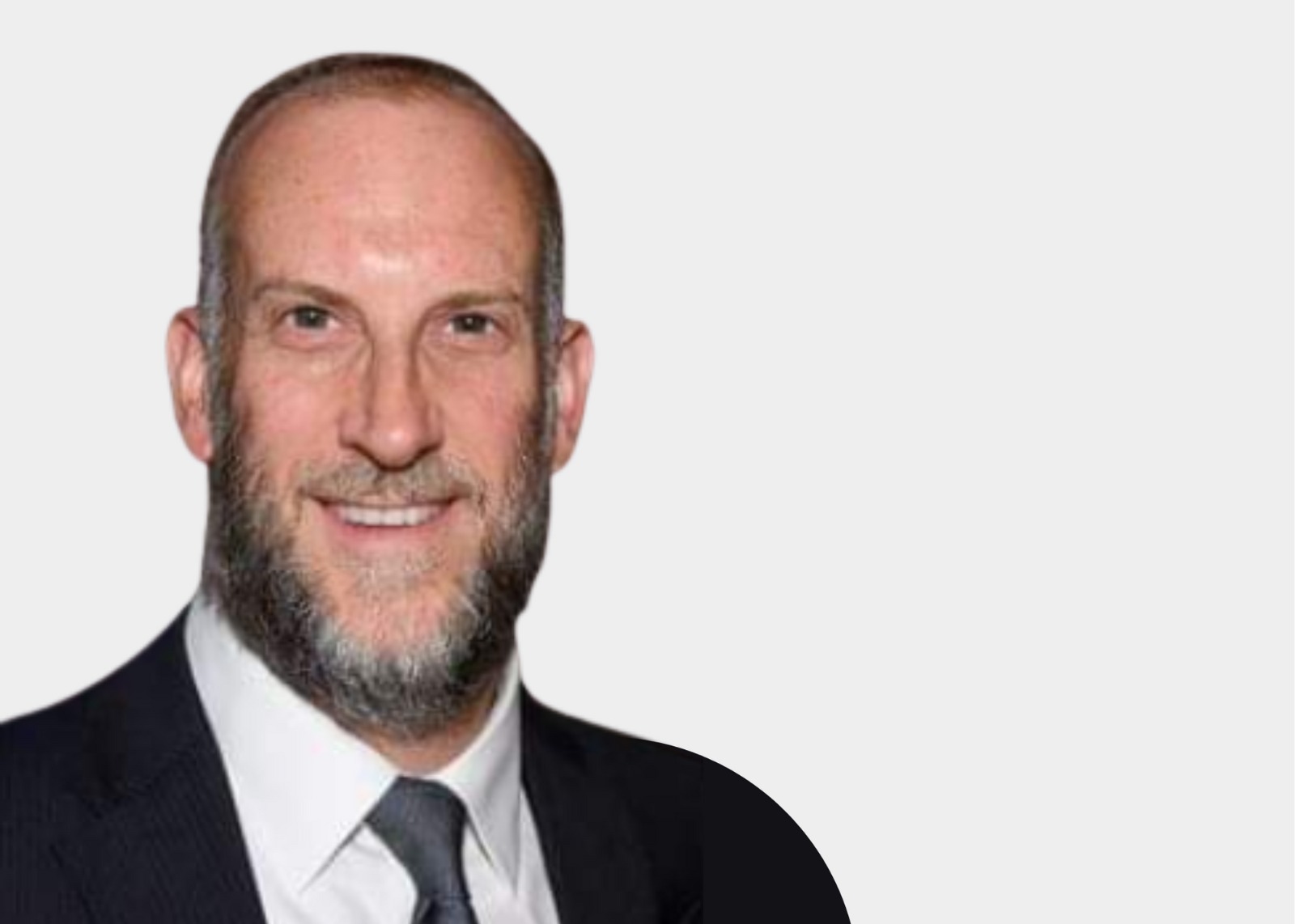 Ezzy Rappaport
Ezzy Rappaport is a long-time advocate for Israel and Jewish causes. The child of Holocaust survivors, his upbringing was marked with love and dedication to Judaism, the land of Israel, and the Jewish people. His family has long supported Israeli charities focused on education and aid, while two of his nephews served in elite units of the IDF. After receiving Rabbinical ordination, he worked with small communities around the globe and later went on to study Economics and International Relations at Columbia University. He has served in both a professional and volunteer capacity with various Jewish organizations, lobbying for social issues and related legislation. He later used the skills gained in advocacy to start his own media and PR firm, continuing to promote Israel and Jewish causes around the world. Ezzy is currently a board member of the AZM and an elected delegate to the World Zionist Congress. He is now a real estate professional living in Miami with his wife and five children, and is an active board member of the Shul of Bal Harbor.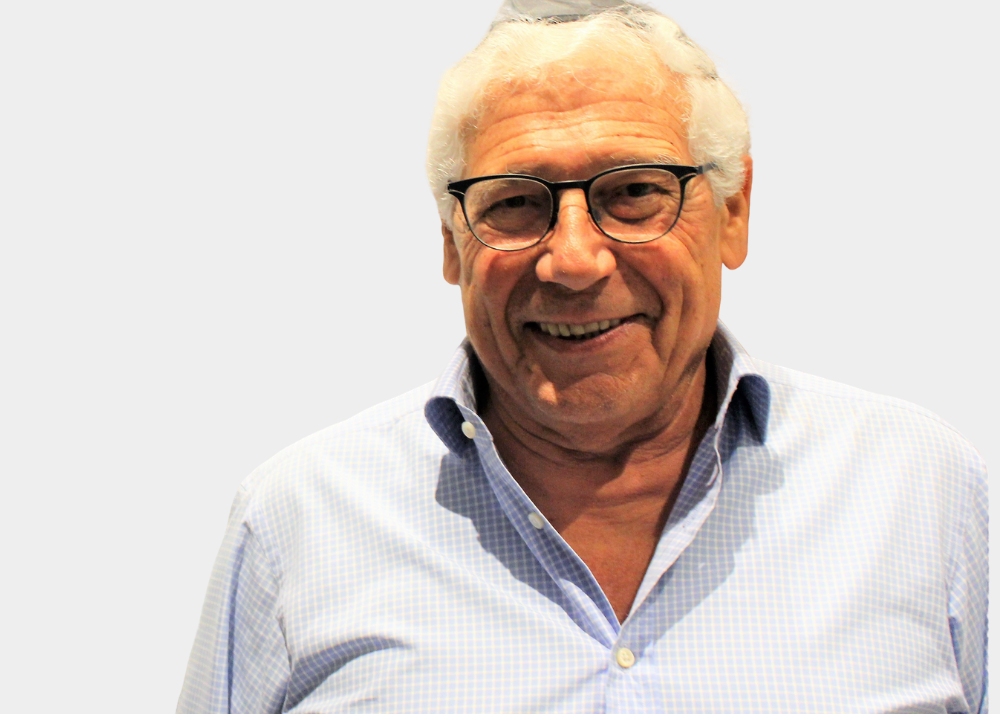 Ladislau Brett
Born in Budapest, Hungary, Ladislau arrived in Brazil after World War Two in 1947. He completed his schooling in Brazil and by 1966 was working in New York for a management consulting company that specialized in the garment industry. After two years he returned to Brasil and started to work in the family's garment industry business. He continued to work until 2012 when the business, totalling seven factories and forty-eight retail stores with 6900 employees, was sold. Ladislau then retired and lived for three years at a resort Punta del Leste, Uruguay. In April 2019, he and his wife Sandra moved to Aventura to join the community of The Shul of Bal Harbour.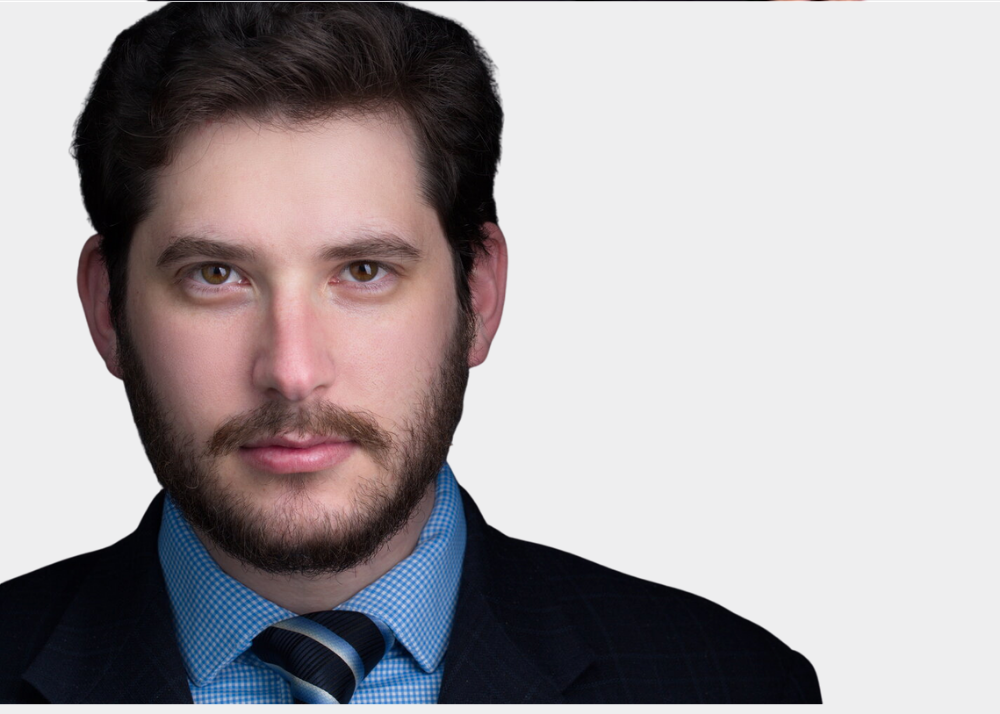 Vel Freedman
Vel is an experienced litigator known for finding creative solutions to complex problems. His practice focuses on high-risk litigation, which includes consumer class actions, international disputes, and cryptocurrency lawsuits. Vel currently serves as lead counsel in five consumer class action suits across the country.
He is also currently pursuing an over $10 billion cryptocurrency case on behalf of the estate of David Kleiman and represents a class of cryptocurrency investors seeking damages of over $400 billion for alleged manipulation of Bitcoin prices. Vel also represents the heirs of a Holocaust survivor seeking to recover a Camille Pissarro masterpiece held by a Spanish-owned museum in one of the only Holocaust era cases to go to trial. He is also active in the local community, where he serves on the Shul of Bal Harbor's Board of Directors, the Southern District of Florida's Local Rules Committee, and volunteers on various pro-bono matters. Before attending law school, Velvel was ordained as a rabbi.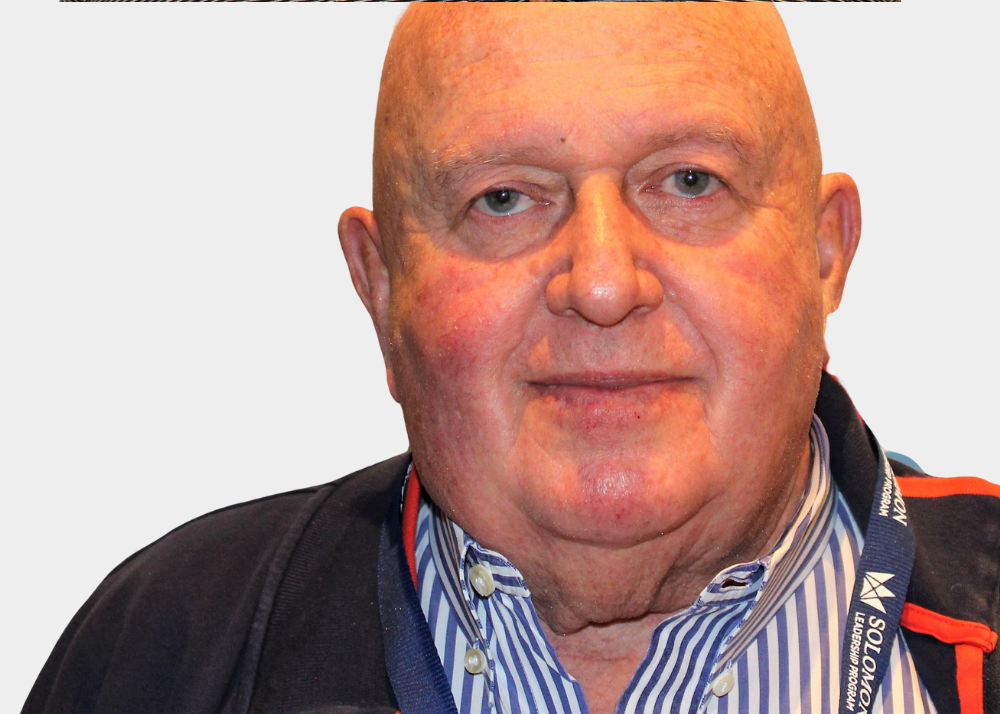 Leo Kryss
Leo Kryss founded the Tendência Group, a Brazilian financial group. Upon his father passing away in 1974, Leo, at the age of 26, assumed running his father's company, Evadin, a manufacturer of specialty brand electronics products and components. He also continued running Tendência Group, which he continues to operate today.
For about 30 years, Mr. Kryss served in a variety of functions in companies that are members of the Tendência Group companies; specifically, Banco Tendência S.A. and Banco de Investimento Tendência S.A, regulated banks; Tendência Corretora de Câmbio, Títulos e Valores Mobiliários Ltda., a Brazilian brokerage firm; and Tendência Asset Management Ltda., a Brazilian regulated Investment Advisor.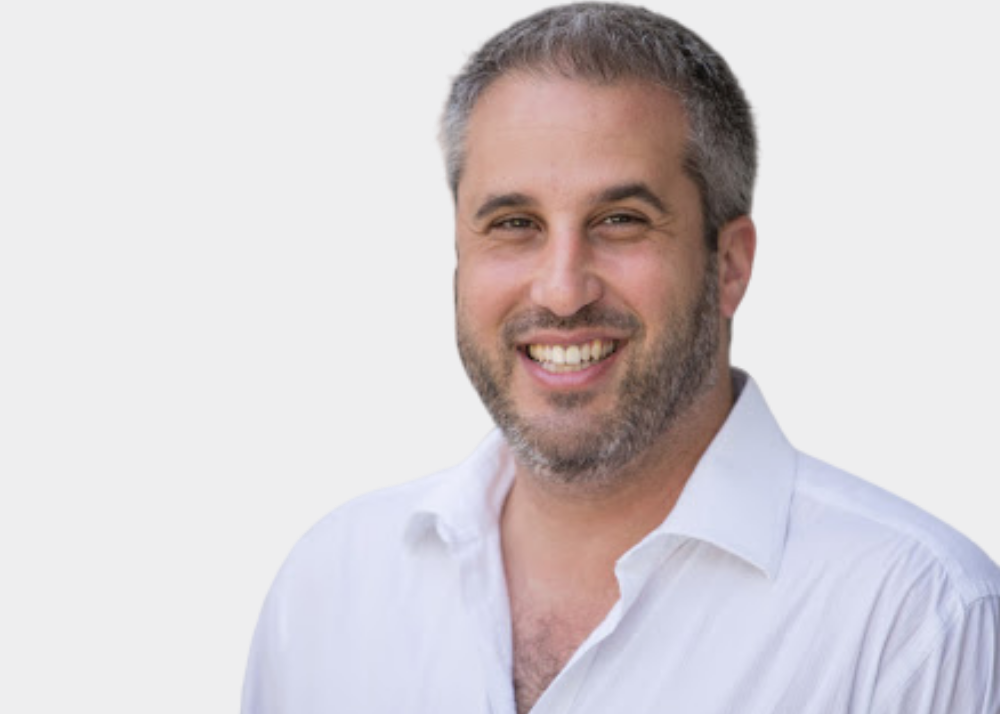 David Lekach
Prior to the sale of his company in May of 2018, David Lekach was the CEO of Dream Products LLC. As the architect of the company's growth strategy, David was responsible for managing all aspects of the business, including sales, marketing, manufacturing, and finance.
With a real passion for entrepreneurship, David has spent his time post the sale of Dream Products investing the proceeds of the sale. He also consults for a variety of companies on topics and mandates ranging from innovation, to executive team building, to the legalities of deal structuring projects, and a host of different strategic development initiatives with companies in the CPG, cannabis, direct to consumer/Amazon platforms, and travel retail spaces.
Before launching Dream Products, David worked briefly as an investment banker and prior to that, David served as the managing partner in a small Miami-based law firm. David holds a Bachelors in Business Administration degree from the University of Michigan and both a JD and MBA from the University of Miami. He is admitted to practice law in the State of Florida.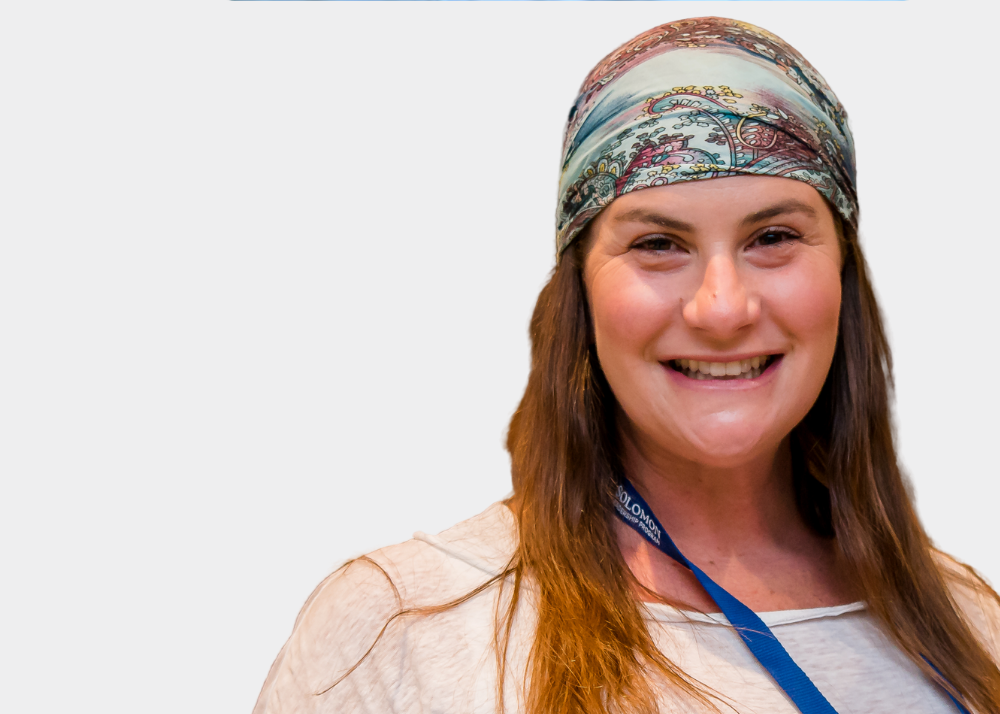 Cara Roller
Cara Roller was raised in Broward County. She went on to the University of Florida, then the Benjamin N. Cardozo School of Law. After graduating law school, she practiced corporate law. Cara then took a hiatus from practicing law to start a family with her husband Brian. Cara and Brian now run The Roller Law Group. Cara also serves as The Shul of Bal Harbour's Sisterhood president and volunteers at Lehrman Community Day School and the Kosher Food Bank. In her free time she enjoys spending quality time with Brian and her children, Emily, Ari and Rafi, and taking yoga classes and long walks on our beautiful beaches.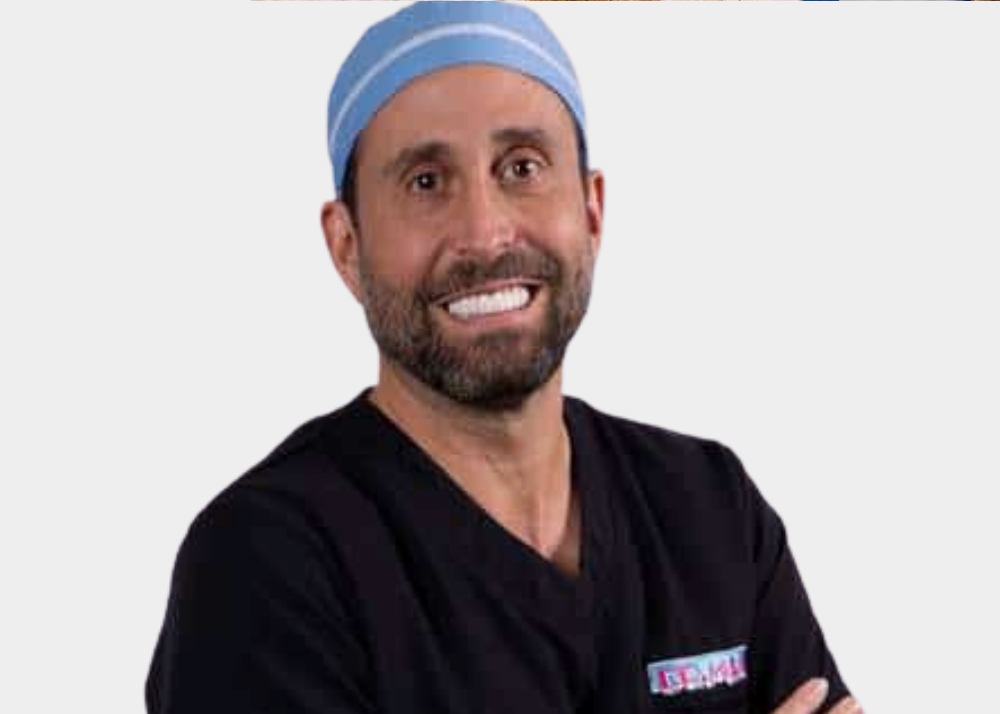 Dr. Michael Salzhauer
Michael Salzhauer, who is best known by his nickname "Dr. Miami," is a Jewish American plastic surgeon, children's book author, recording artist, and reality TV star. He has been as famous as a pioneer as he has been as a controversial surgeon. He is responsible for demystifying the plastic surgery procedure by live streaming his operations on Snapchat. At the same time, he has been criticized numerous times for promoting plastic surgery among the younger generation. His children's book, the track 'Jewcan Sam', and his iPhone app have all received their fair share of controversy. However, he has been able to establish himself as one of the most popular plastic surgeons in the country, specializing in rhinoplasty and buttock augmentations, with about a thousand patients booking his dates in advance. He also earned recognition as a reality TV star for his television show Dr. Miami, and as a musician for the single "Flawless."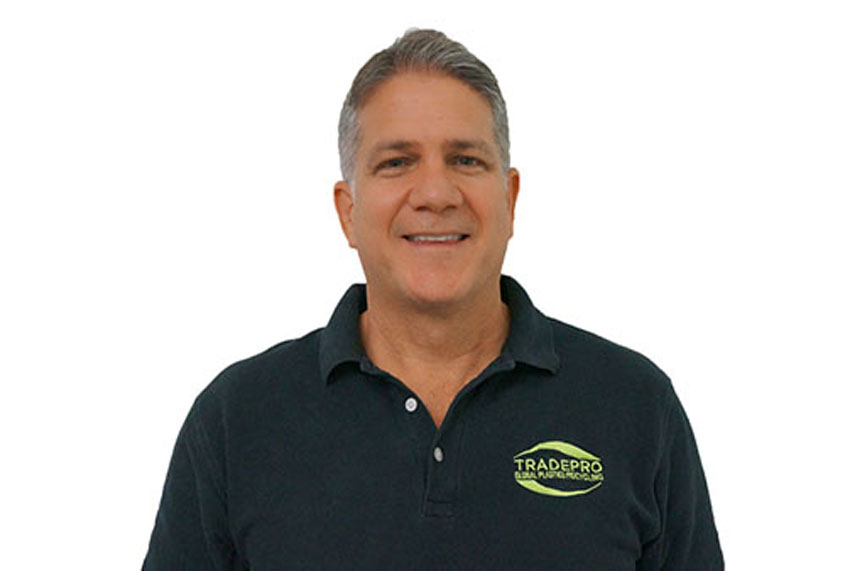 Steven Schmutter
Steven Schmutter is the Founder and President of Tradepro Inc. established in 1989, which is a global plastics recycling company. He is also the Co-Founder and Managing Director of Solupac, established in 2002, a manufacturer of flexible plastic and paper product lines. The Tradepro and Solupac companies work together to provide an extensive line of disposable products made from 100 % recycled plastic and paper raw materials.
Steven is also Co-Founder and Managing Director of Modloft, established in 2003, which manufactures and distributes high end contemporary home furnishings, focusing on design, quality and great value.
Steven keeps these enterprises running financially, always keeping an eye on the company's healthy financial growth and well-being of the employees, but most importantly he is focused on his wife, Michelle, and his children.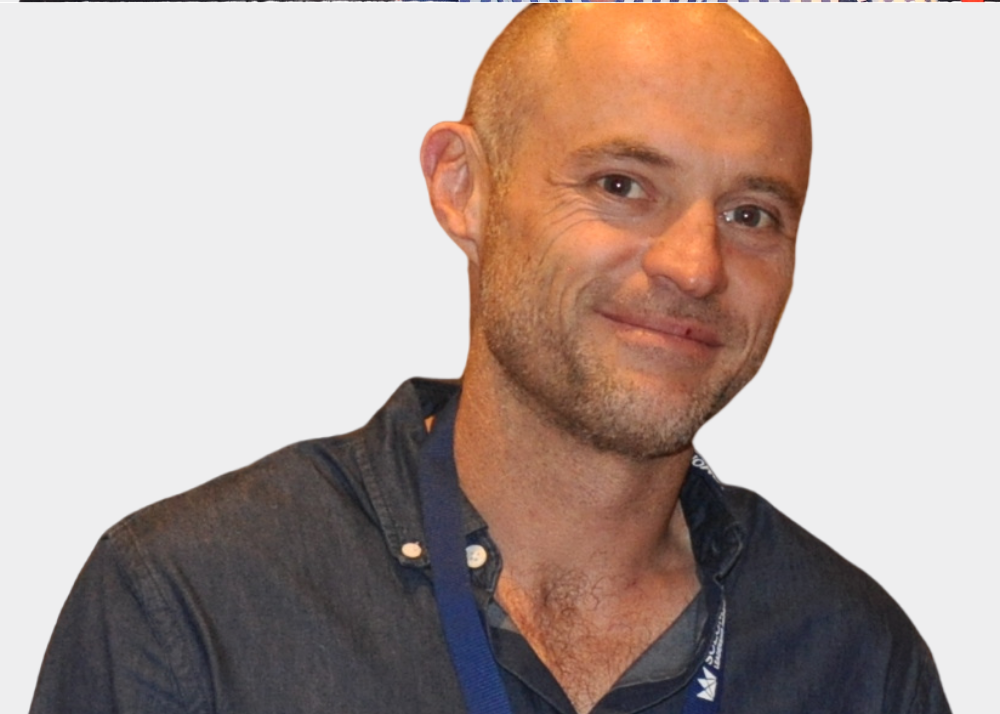 Ryan Shapiro
Over the course of 14 years, Ryan founded, grew, and sold JPay, which is today's largest provider of consumer tech in the Prison Industry. JPay's platform transformed much of how US prisons operate today. Ryan recently sold JPay to private equity, earning investors over well 100x on their investment. Today, Ryan runs a secretive startup creating the world's first 4G LTE wearable products, and also invests in emerging technologies, with a heavy focus on Agritech companies.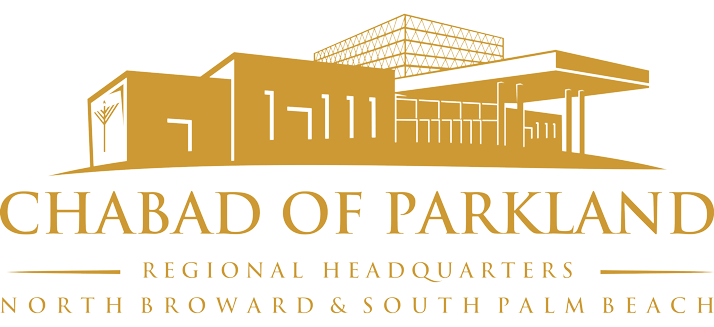 Parkland Chapter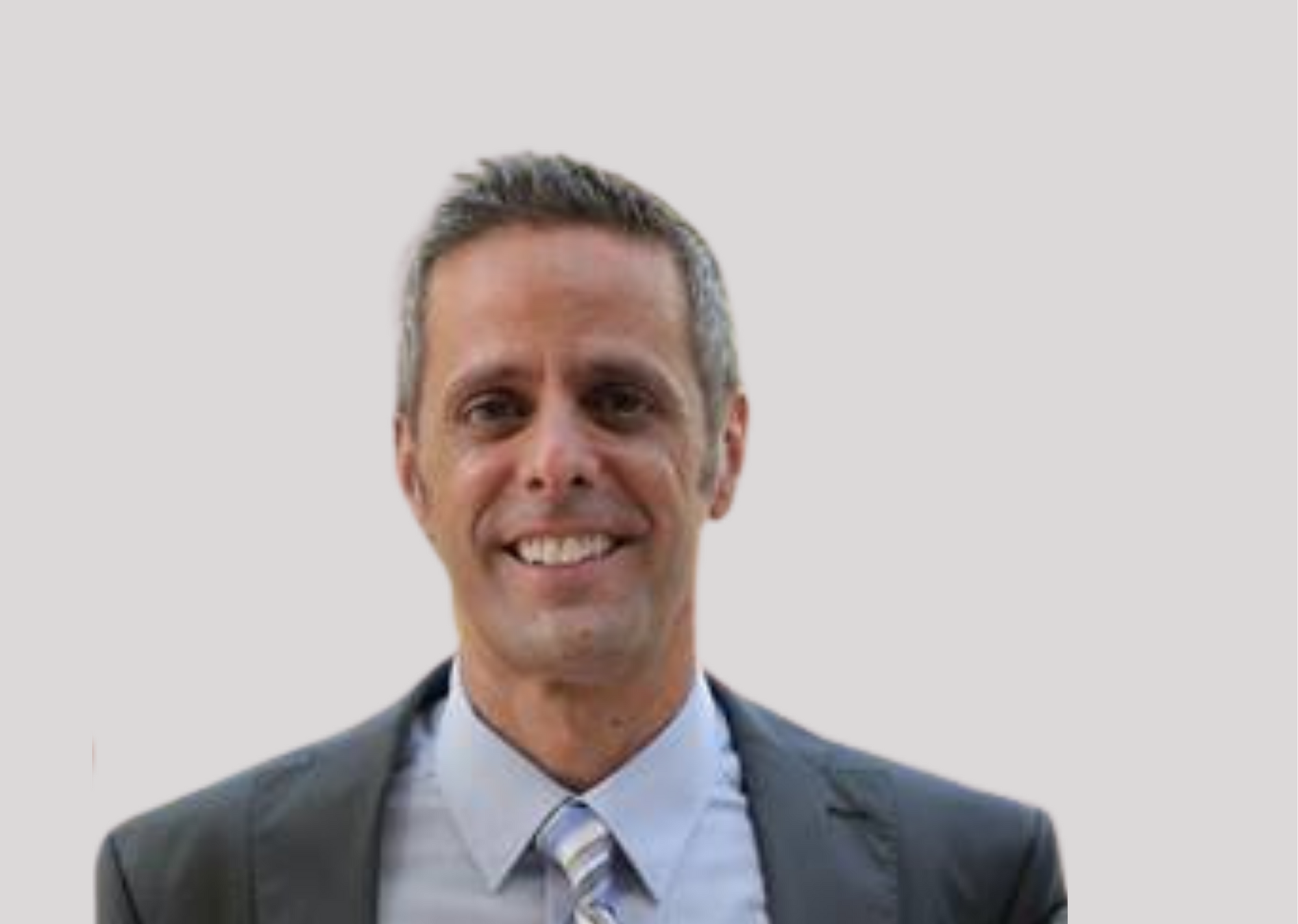 Eddie Malka
Eddie Malka was born and raised in Montréal, Quebec, Canada. At the age of 24, together with his brothers, he started his career in the printing industry and founded Aura Grafix Corp., specializing in commercial offset printing.
After twelve years, he moved to Florida, where he started a new printing company, for which he currently serves as president and CEO. Eddie and his wife Rona have two boys, Jonathan and Gabriel, whom he loves spending time with.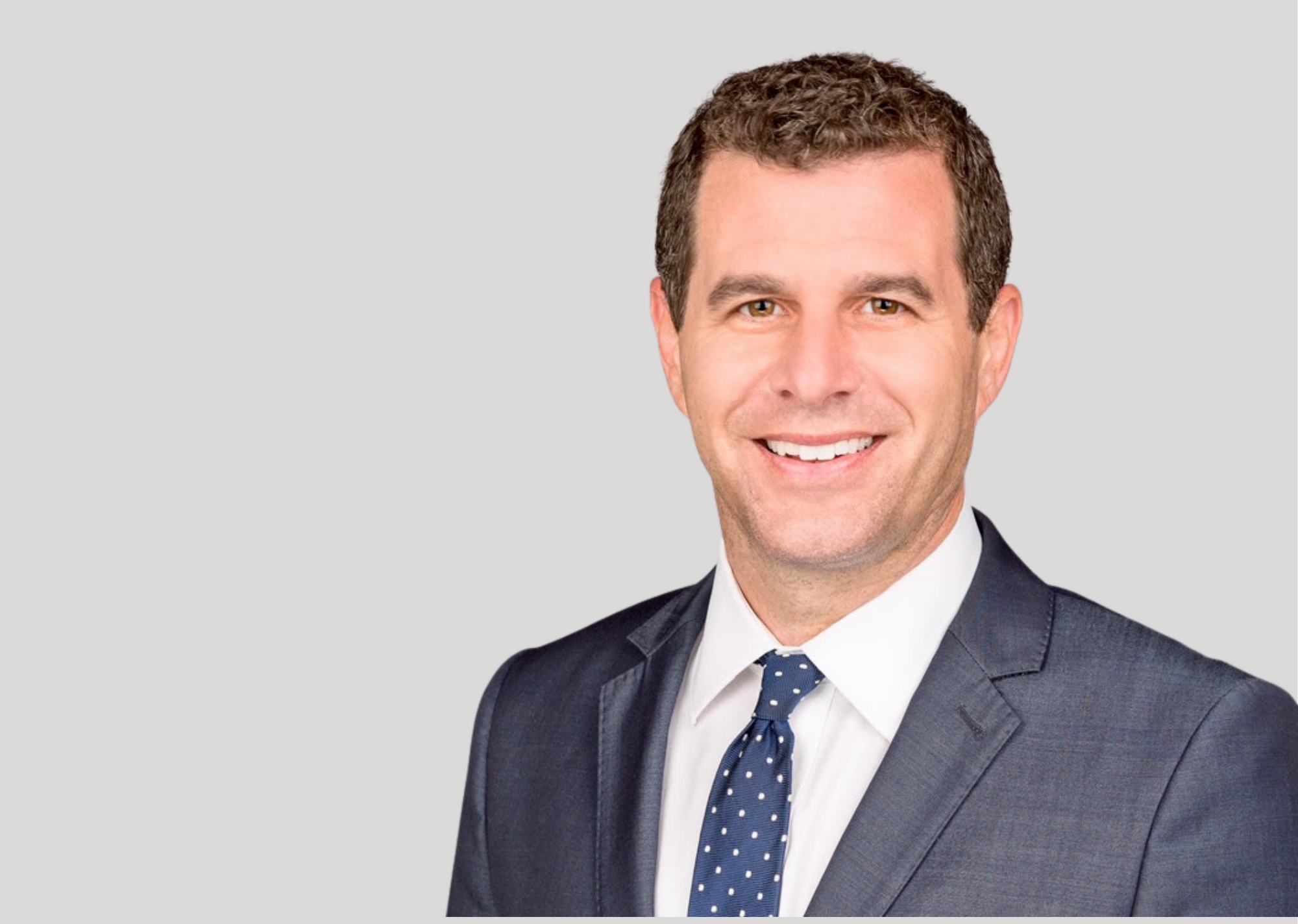 Gabe Ermine
For the past 16 years, Mr. Ermine has served as an Assistant Public Defender in Broward County and has received both local and national attention for his many high profile cases. A litigator in Broward's Homicide Unit, Mr. Ermine is one of only four Lead Capital Certified Trial Lawyers for death penalty litigation. Prior to his position as a Capital Litigator, Mr. Ermine worked in the Broward County Juvenile Division and in the Major Crimes Division. He continues serving as a supervisor, mentor, and trainer to young attorneys and law students. Mr. Ermine has the important distinction of seeing the inside of a courtroom every day of his varied career and has tried over 100 jury trials.
A homegrown professional, Mr. Ermine graduated from Dwyer High School in Palm Beach Gardens in 1995, Florida Atlantic University in 1999 and received his Juris Doctorate from Nova Southeastern University School of Law in 2005. Gabe currently resides in Delray Beach with his wife, Dr. Pamela Ermine, and their three young children: Binah, Hannah, and Eli.
Gabe volunteers as a coach for the Mock Trial team at Pine Crest High School and as a Judge for the Mock Trial competition for High Schools in Broward County. Along with his wife, Gabe is an avid supporter of many causes relating to cancer, the Chabad of Parkland, and Chai Lifeline, an organization that provides emotional, social, psychological and financial assistance to families living with pediatric illness or loss.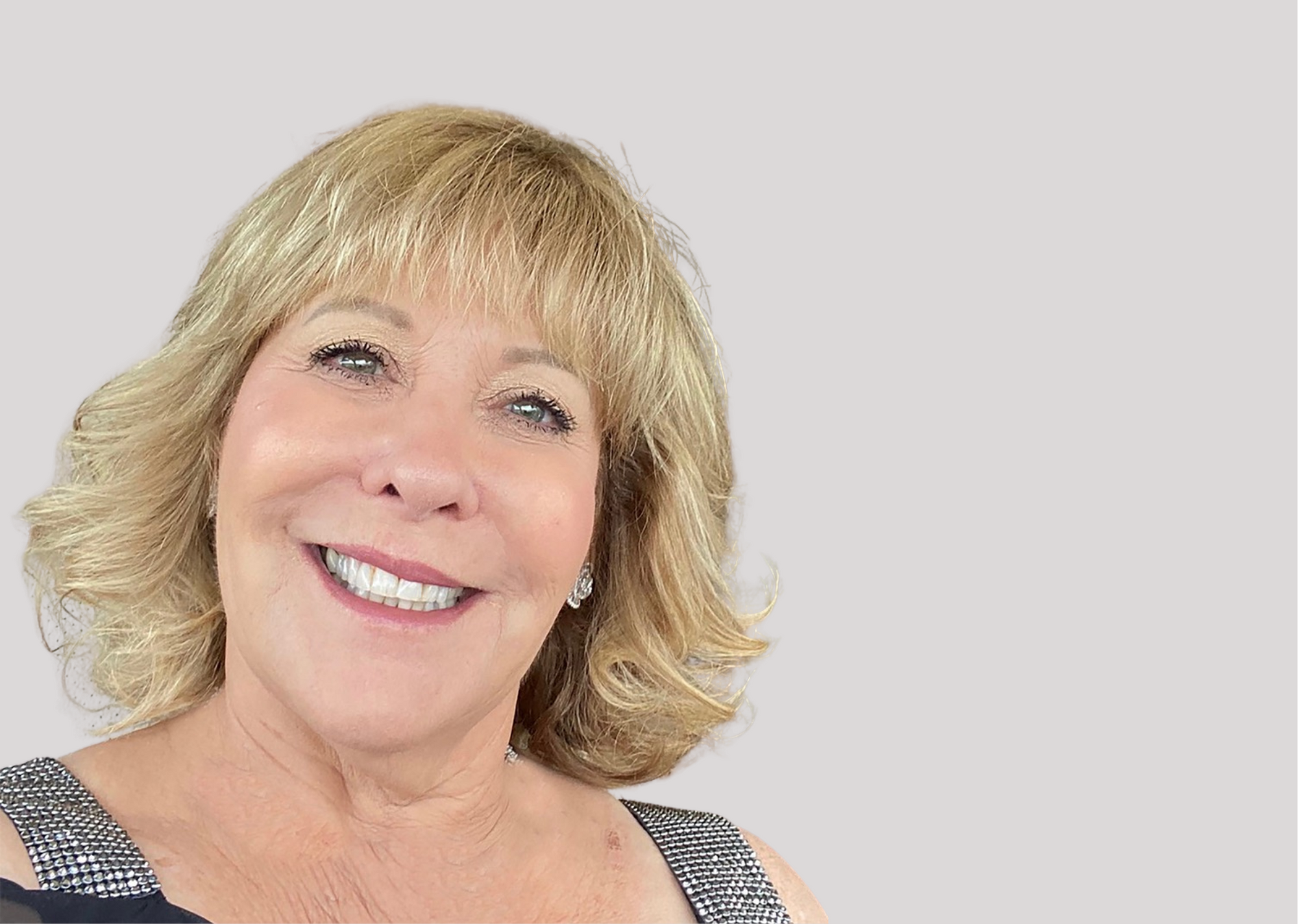 Joanie Mintz
Joanie Mintz was born in New York and raised in New Jersey. She began her career as an AP Psychology teacher and co-developed a program to assist distressed children and their families. She then pivoted to the business world, and has owned several businesses including two restaurants, and a clothing manufacturing company. An investor in the real estate market, Joanie received her Florida real estate license 18 years ago and became one of the leading realtors in the city of Parkland and surrounding areas. A Parkland resident since 1986, and a member and proud supporter of Chabad of Parkland, Joanie loves spending her free time with her husband, two children, and 5 grandchildren.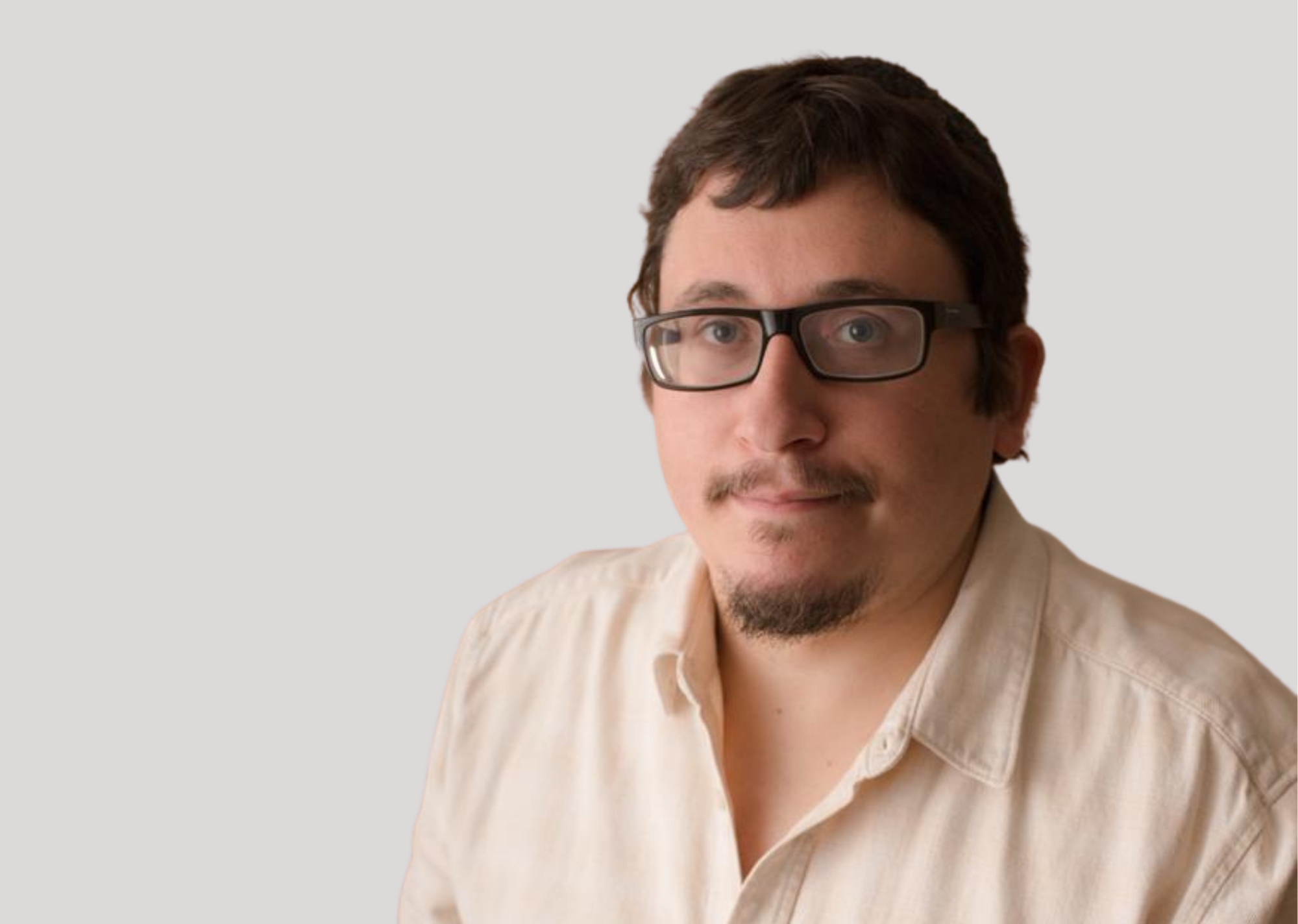 Eli Federman
Eli Federman is a founding partner at Glean Capital, a venture capital firm that buys stock from shareholders seeking liquidity in private, late stage technology companies.
Eli earned his BA at Marquette, and law degree from City University of New York, where he served as executive editor of the law review.
He has written for Reuters, Forbes, USA Today, Time, NY Post, Newsweek, Daily News, and elsewhere on a range of subjects, including religion, civil rights, culture, law, and business.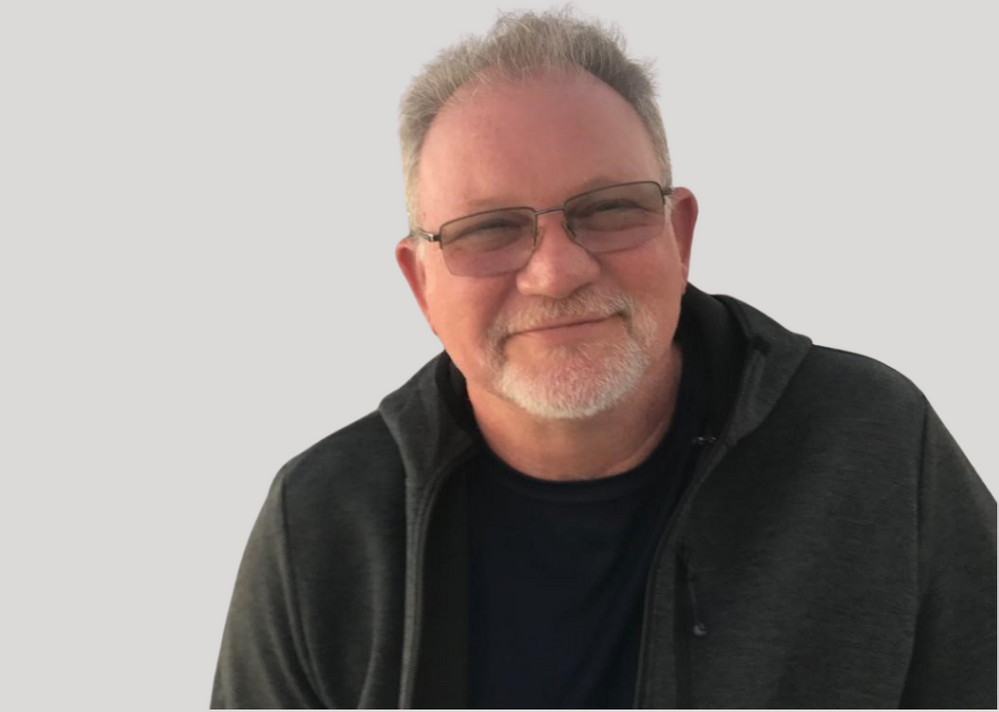 Mario Bick
Mario Bick grew up in North Miami Beach, then attended the University of Florida for undergrad and then University of Miami Law School. He practiced law for 3 years then started a career in the insurance business. Mr. Bick has been the President of Bick Insurance Consultants for 31 years. He has also been an active member of Chabad of Parkland for 15 years. He is married and has two sons.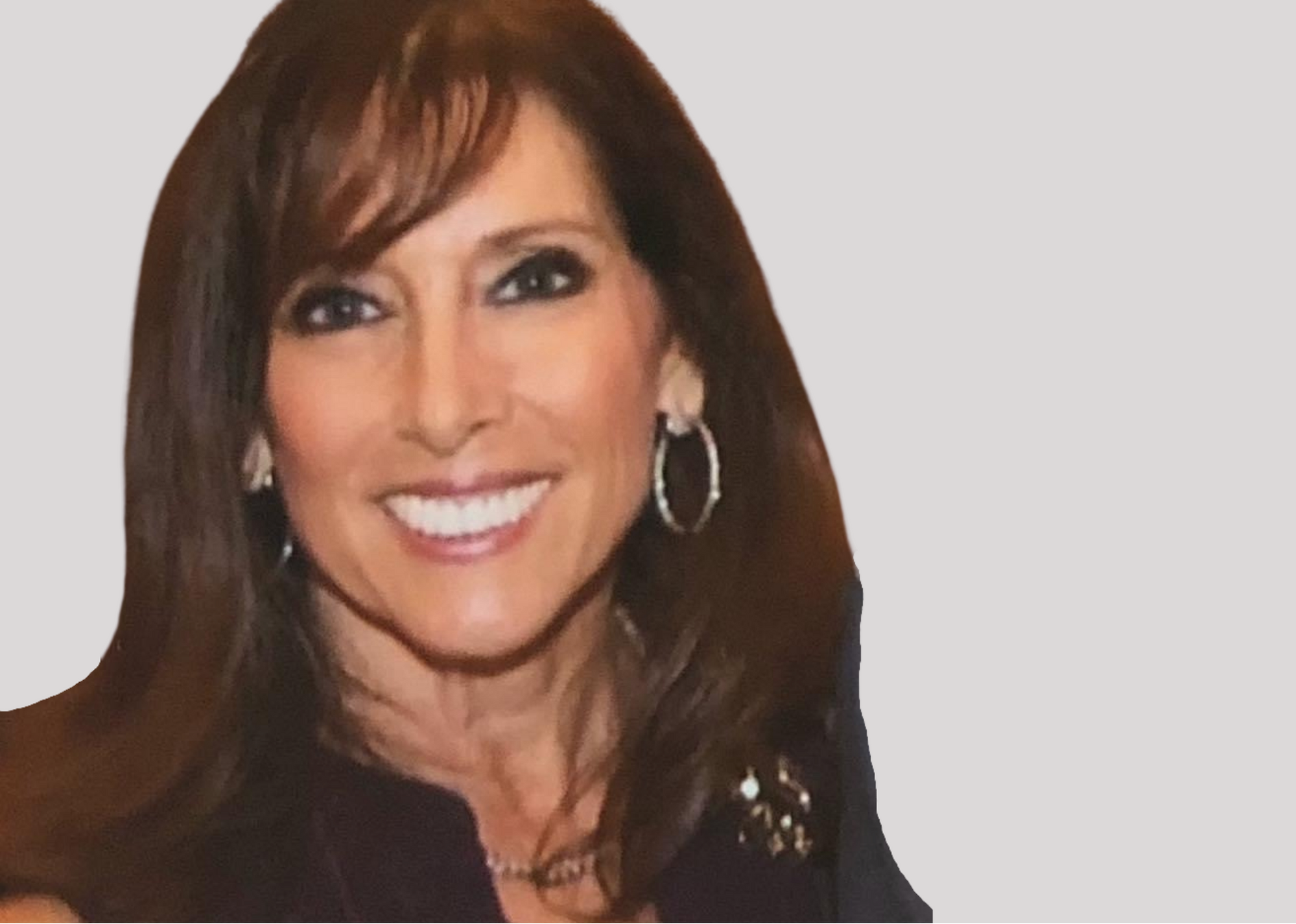 Debbie Gober
Debbie Gober was born in Michigan and raised in Hollywood, FL. She attended UF for undergraduate and FIU for her postgraduate degree in Physical Therapy and Rehabilitation. She has practiced inpatient, outpatient and in private practice. Debbie's greatest vocation involves philanthropic work, specifically in the Jewish realm. She has been chair of the David Posnack Jewish Day School, Women's Philanthropy, and recently the Jewish Federation of Broward. Debbie is active and has held numerous executive positions on many nonprofit boards such as AIPAC, Hillel, David Posnack Jewish Day School, Soref JCC, Jewish Federation of Broward and National Women's Philanthropy. Debbie resides in Coral Springs, FL with her husband of 38 years, Frank. Her greatest joys are her children and grandchildren. She is also the proud "mom" to many rescue dogs!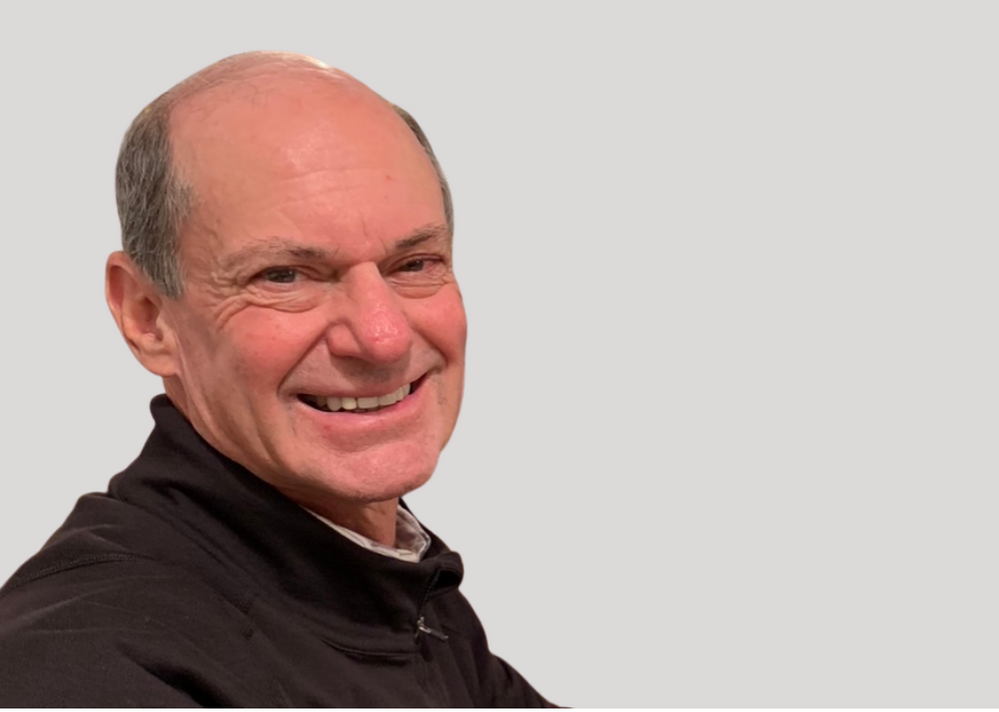 Gary Mintz
Gary Mintz attended the University of Toledo earning his business accounting degree, Ohio State University for his Masters in Business and Accounting, and finally Ohio Northern University for his Juris Doctor Law degree.
Currently semi-retired, Mr. Mintz has filled roles as an attorney, certified public accountant, and entrepreneur.
He looks at each business opportunity for profitability, but more importantly, his focus has been on the people he works with, especially the management team, employees, customers, and public.
He is currently the majority owner of a warehouse business in Miami focusing on logistics, runs a full package apparel e-commerce business, owns several commercial real estate investments, works as an Attorney/Certified Public Accountant, and last but not least, is a
college professor at Cuyahoga Community College – Accounting and Business Law.
In his free time Mr. Mintz enjoys playing golf, exercise, travel, and spending time with his grandchildren. He is also an avid sports fan.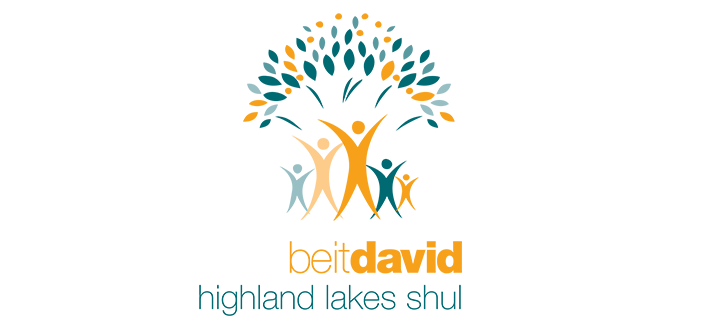 Aventura Chapter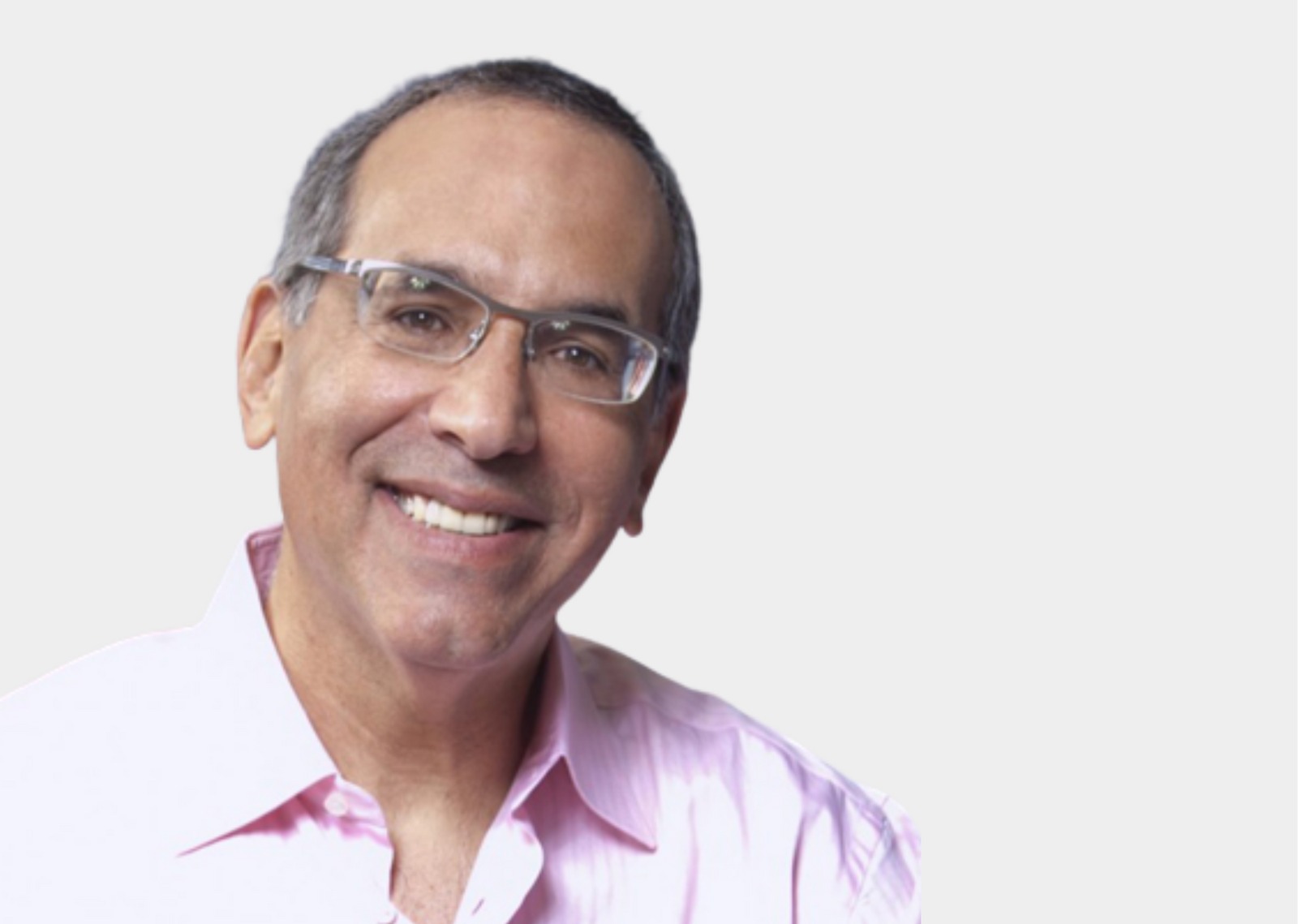 Jose Minski
Mr. Jose Minski co-founded WM Partners in 2015. He has over 35 years of experience working in the health and wellness and consumer goods sectors, and founded two businesses, Trolli, which he sold to a division of Texas Pacific Group in 1997, and Nature's Products, Inc. (aka Wellnext, LLC). Prior to founding WM Partners, Mr. Minski was the CEO of Wellnext for 19 years. From 2001 and on, he led all the acquisitions made by the company.
Mr. Minski currently serves as a board member for Grupo Procaps, Gelco Gelatin, and Descafecol. Additionally, Mr. Minski highly values philanthropic dedication and is deeply involved in Fundacion Procaps.
Mr. Minski received a B.S. in Management Engineering from Worcester Polytechnic Institute and a Certificate in Mergers and Acquisitions from the Kellogg School of Management.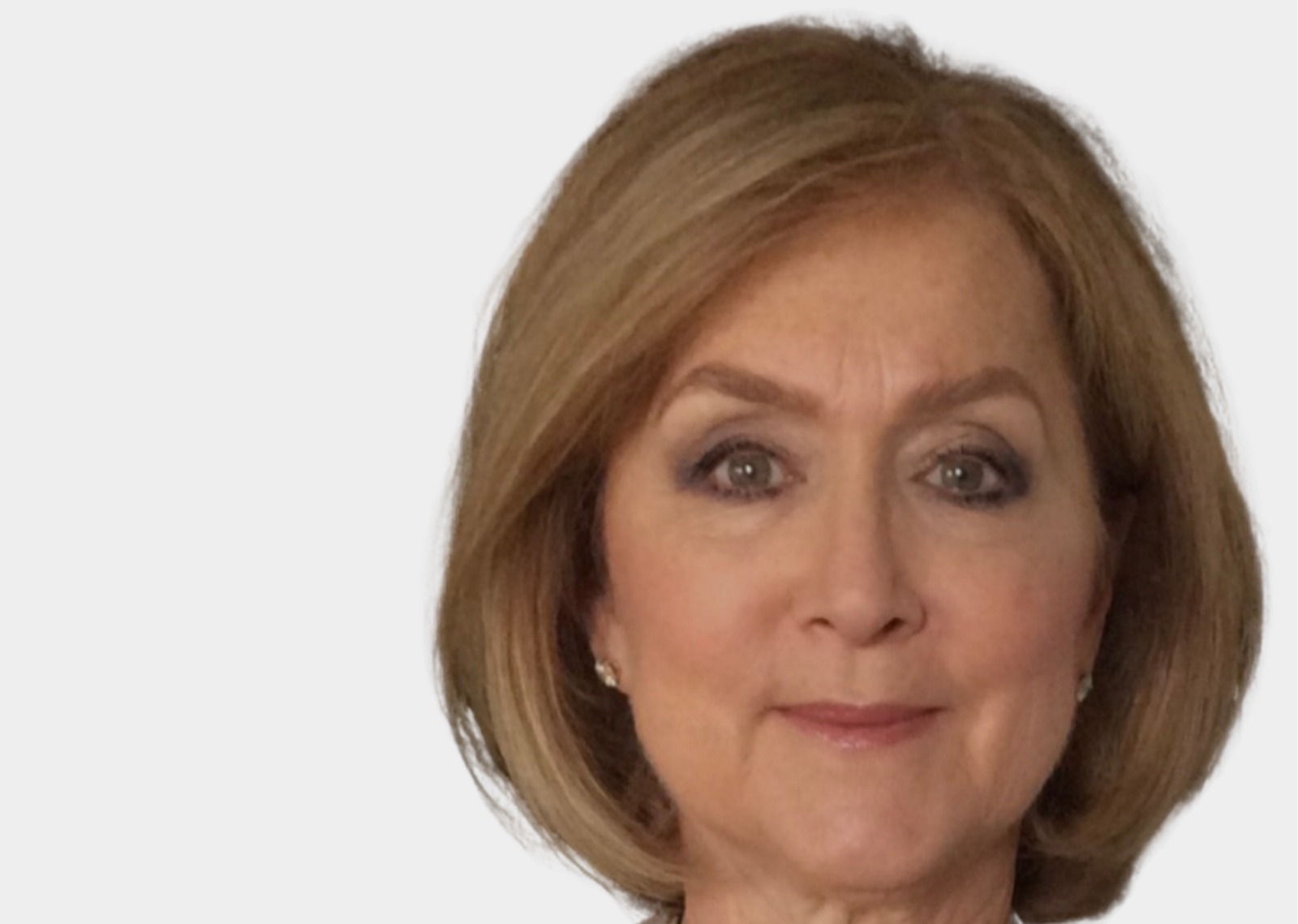 Fanny Haim
Fanny Haim is the founder of her namesake Interior Design firm, a 40 year practice with award winning projects all over the world. By applying her background in the Fine Arts, she has also created a product development enterprise, designing furniture and textiles for the design industry. Haim completed the Owner-President Management Program in Harvard Business School to expand her education, and has been involved in community work in the areas of education and Jewish life. She is on the board of the Jewish Museum and has participated in the student awareness days as a facilitator.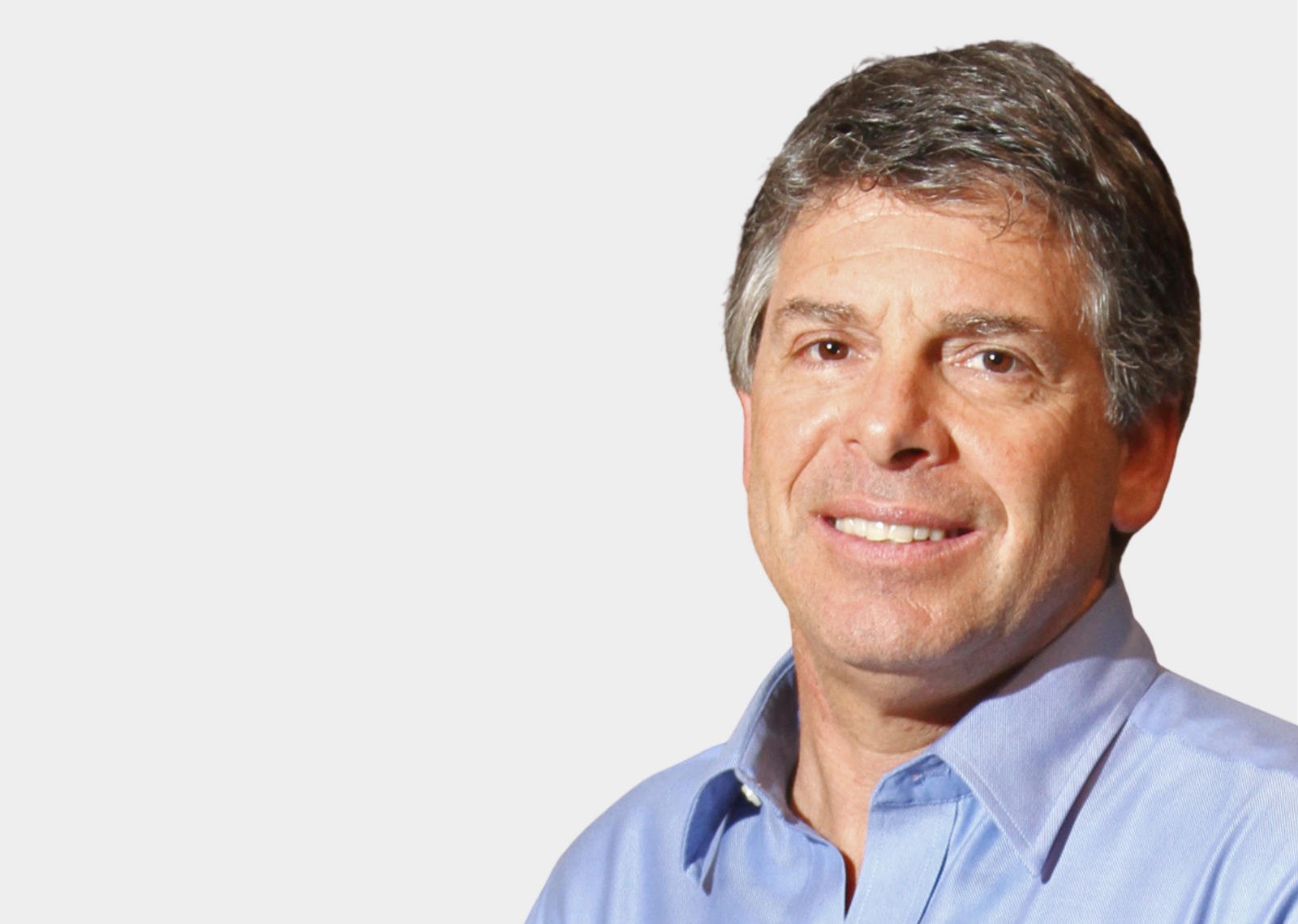 Yonatan Bursztyn
Mr. Bursztyn is the CEO of TOTTO, an apparel and accessories company. He is an entrepreneur and mentor who has transformed his business into a brand with global influence. He is committed to giving back and sharing his success by supporting development of the entrepreneurial ecosystem in Colombia and in the markets with which it is engaged.
His history as an entrepreneur, innovator, and visionary has led him to be nominated as "Entrepreneur of Entrepreneurs" by ENDEAVOR and as "Entrepreneur of the Year" by Revista Dinero and Ernst & Young. He was selected by the América Economía Magazine as an Outstanding Entrepreneur in Latin America for his management as the CEO of TOTTO, a highly regarded brand in Colombia and abroad. He is renowned for his initiatives for growth and development, and the promotion of an innovation culture at all levels of his company. He also serves on the Board of Directors for several organizations.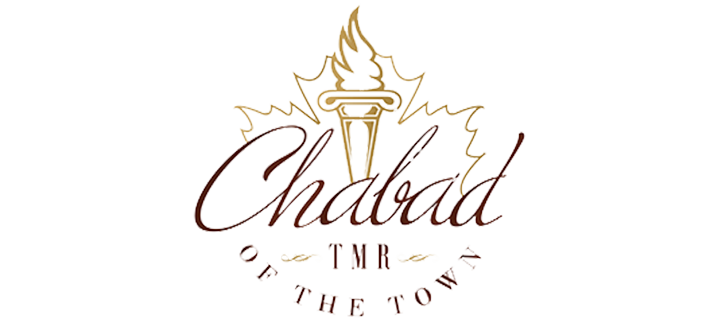 Montreal Chapter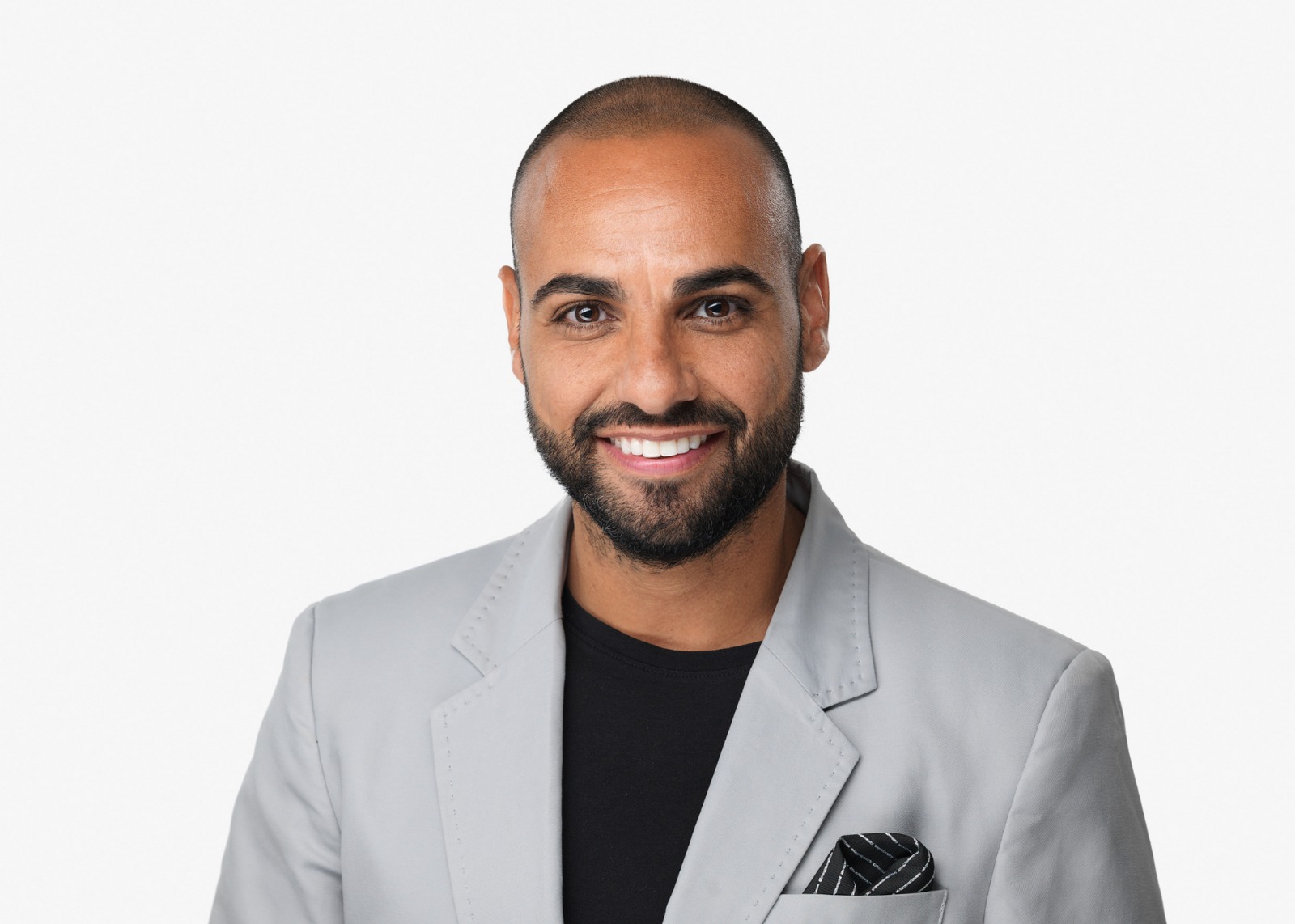 Steve Sebag
Over the last 10 years, Steve Sebag has spent most of his charitable time in various roles at Federation CJA. Steve started volunteering through Hillel in his twenties. He went on to become the Founding Co-Chair of FIX, a Federation CJA/Ometz/Communauté Sépharade Unifiée de Québec program aimed at supporting young people in the Jewish community dealing with challenges and issues, especially addiction.
Steve chaired the YAD campaign in 2013 and is the immediate past president of GenMTL, Federation CJA's young adult division, a division of Jewish Identity Montreal.
Currently, Steve chairs the Strategic Impact Committee of Federation CJA, whose role is to ensure that funds identified by the Budget and Finance Committee are allocated, with the approval of the Board, to FCJA's impact partners.
Beyond Federation CJA, Steve sits on the Board of Directors at Les Écoles Azrieli UTT/Herzliah and is very involved with the Chabad of TMR.
Steve is a graduate of the Wexner Heritage Program. He is a partner in the private wealth management division of Mercer Canada. A proud Jewish Quebecer, Steve and his wife Sonia love raising their three daughters in Montreal.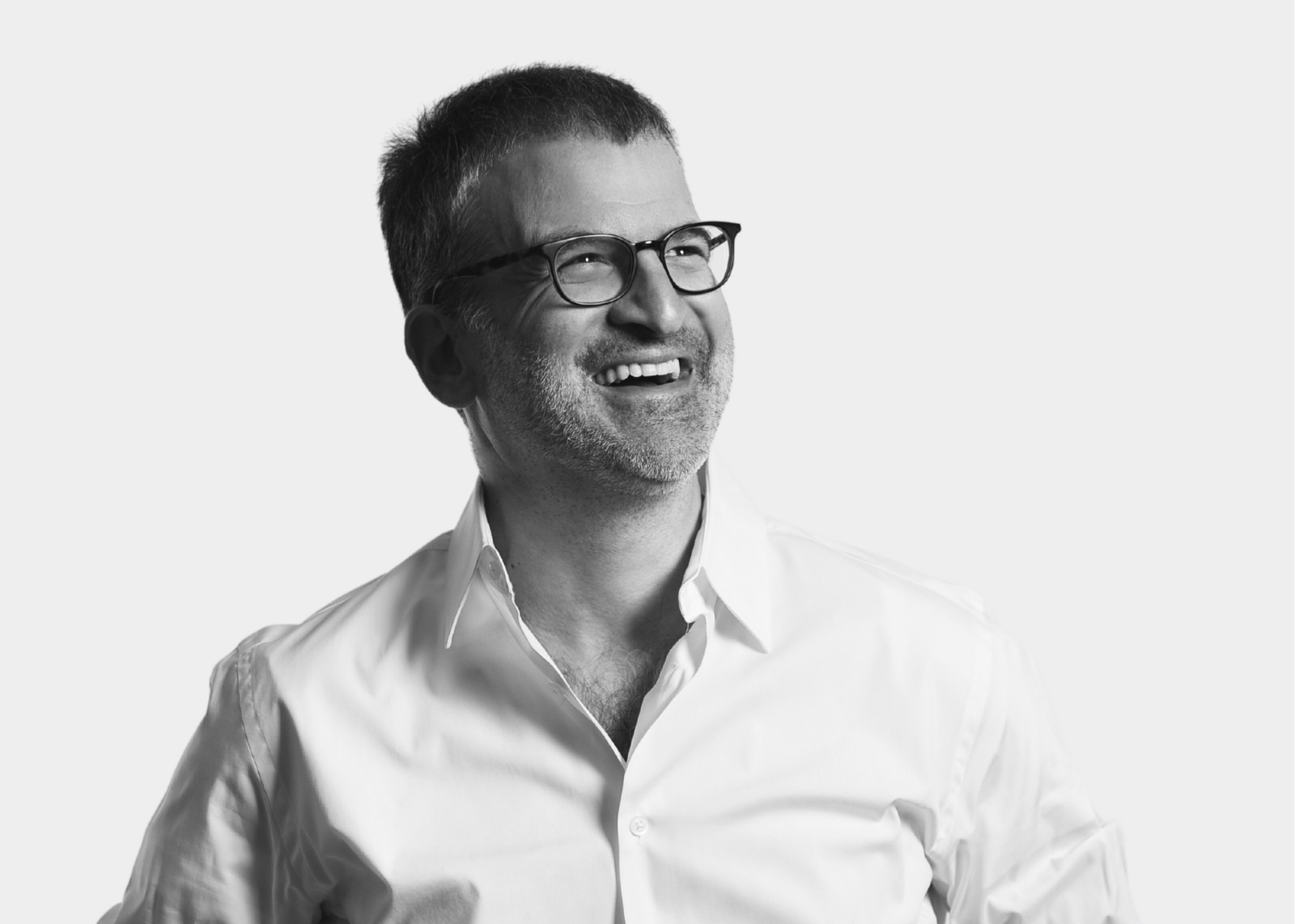 Dean Mendel
For 30 years, Dean Mendel has passionately served Montreal's Jewish community. His journey began with leadership roles at Federation CJA's ProMontreal, Young Adult Division, and Jewish Chamber of Commerce. In 2002, he received Federation CJA's Young Leadership Award. Dean has been a Board Member for numerous organizations focusing on Jewish education and community development. Dean co-chaired GenJ's Promise Grants and Shaping Our Future Grants, the engagement and inclusiveness lever of Federation CJA's Imagine 2020 initiative, and the taskforce on immigration from France. He has served on many Federation committees. More recently, Dean was Vice President of Federation CJA, and is a co-founder and officer of Kehilla Montreal, and President of Caldwell Residences. He is also a fundraiser for MADA, Ometz, and March of the Living. Dean's communal passions are focused on housing development for vulnerable Jews, grassroots innovation in the Jewish community with a specific focus on diversity and inclusiveness, and connecting Jewish youth with their Jewish identity through experiential education.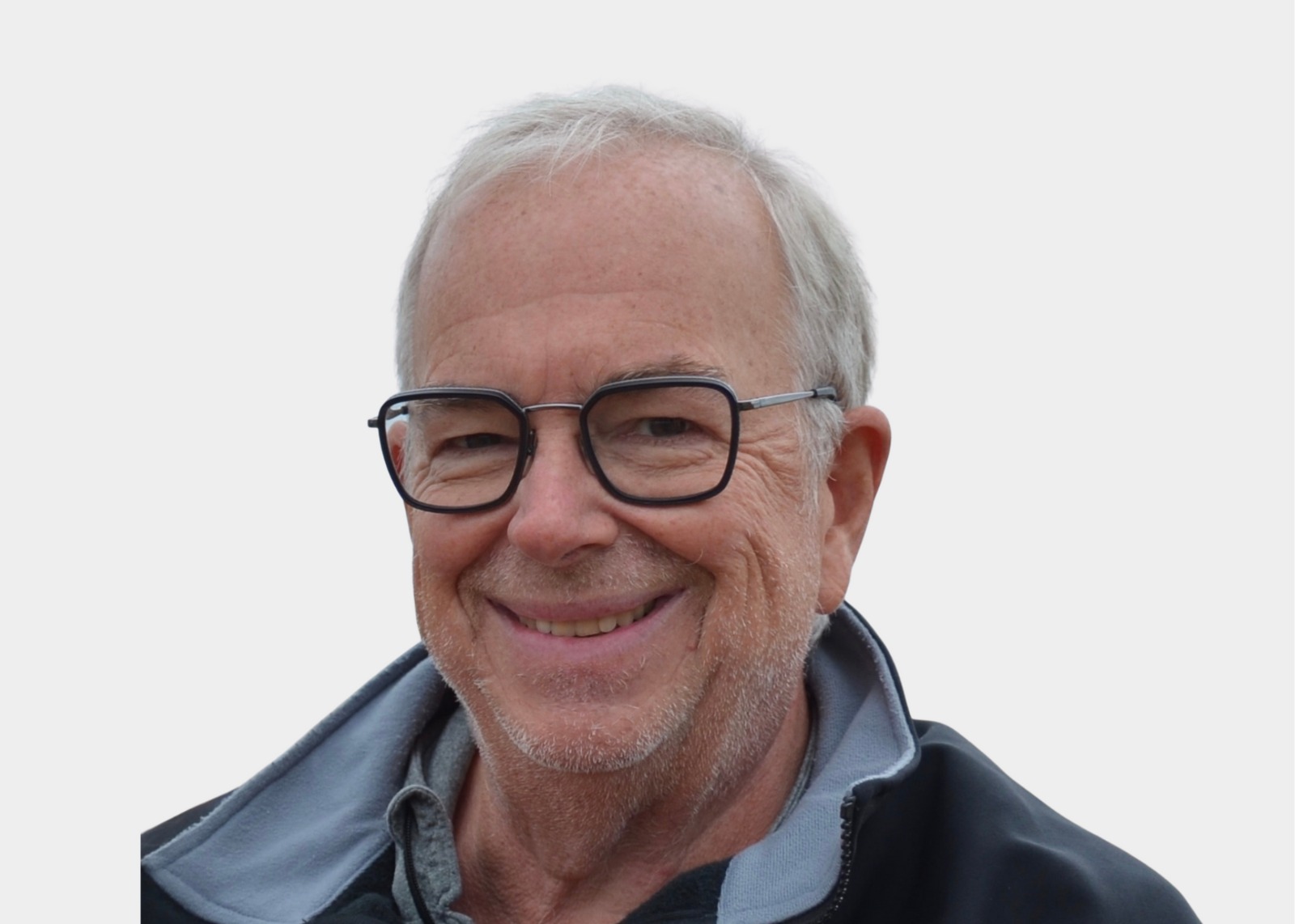 Warren Chisling
Mr. Warren Chisling started his career working as a CPA in the accounting industry, and then transitioned into business. He joined Doris Hosiery in 1993, where he initially was hired as V.P. of Finance. At Doris, he grew to learn all aspects of the business, including sourcing, manufacturing, supply chain, and sales, and ultimately became COO.
In 2014, when Doris was acquired by Gildan, Warren led all aspects of the process and continued as V.P. of Finance after the acquisition. For the last four years, he has been the V.P. and Country Manager for Gildan's Canadian Branded Apparel operations, a public issuer company.
Warren also has extensive non-profit experience, both professionally and in a volunteer capacity, where he held numerous senior leadership positions. He also lectured in McGill's CPA program for over ten years.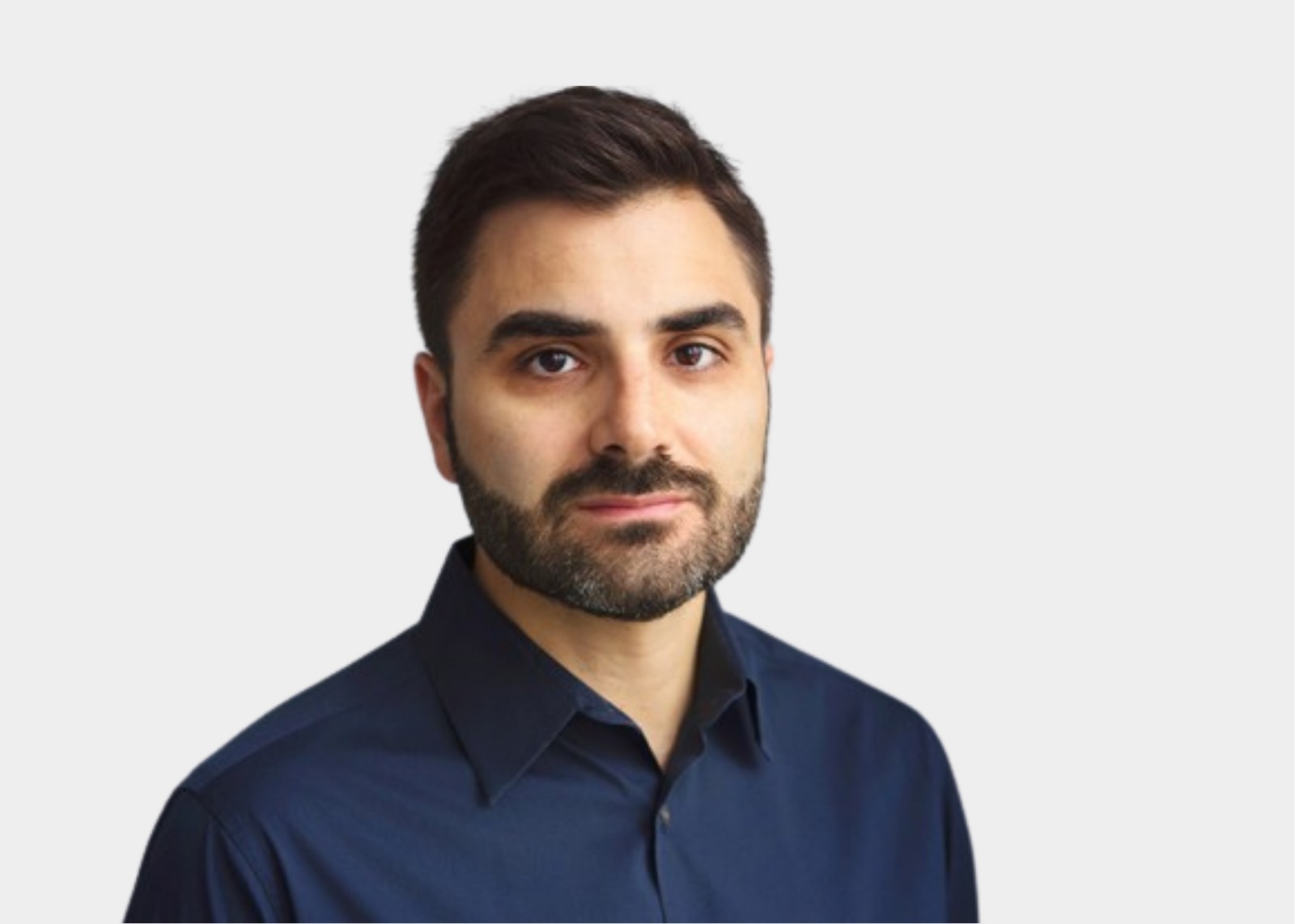 Dr. Jonathan Afilalo
Dr. Jonathan Afilalo is a cardiologist and researcher at the Jewish General Hospital, and a tenured associate professor at McGill University. He holds a graduate degree in epidemiology from McGill University and Level III training in advanced cardiac imaging from Harvard University. His research program is focused on the assessment and treatment of frailty to improve health-related outcomes and successful aging in older adults with cardiovascular disease. He has led numerous studies in this regard, which were recognized by the Royal College Gold Medical for Research, Canadian Cardiovascular Society Young Investigator Award 2nd Prize, and American College of Cardiology Section Merit Award.
Dr. Afilalo (@FrailtyMD) and his team have created digital platforms (frailtytool.com) and open source software (coreslicer.com) to promote knowledge translation in this sphere. Dr. Afilalo is founding director of Canada's first fellowship program in geriatric cardiology. In addition, Dr. Afilalo is co-director of the Jewish General Hospital's fellowship program in integrated cardiac imaging, and he has contributed to international guidelines in the fields of echocardiography and cardiovascular magnetic resonance imaging.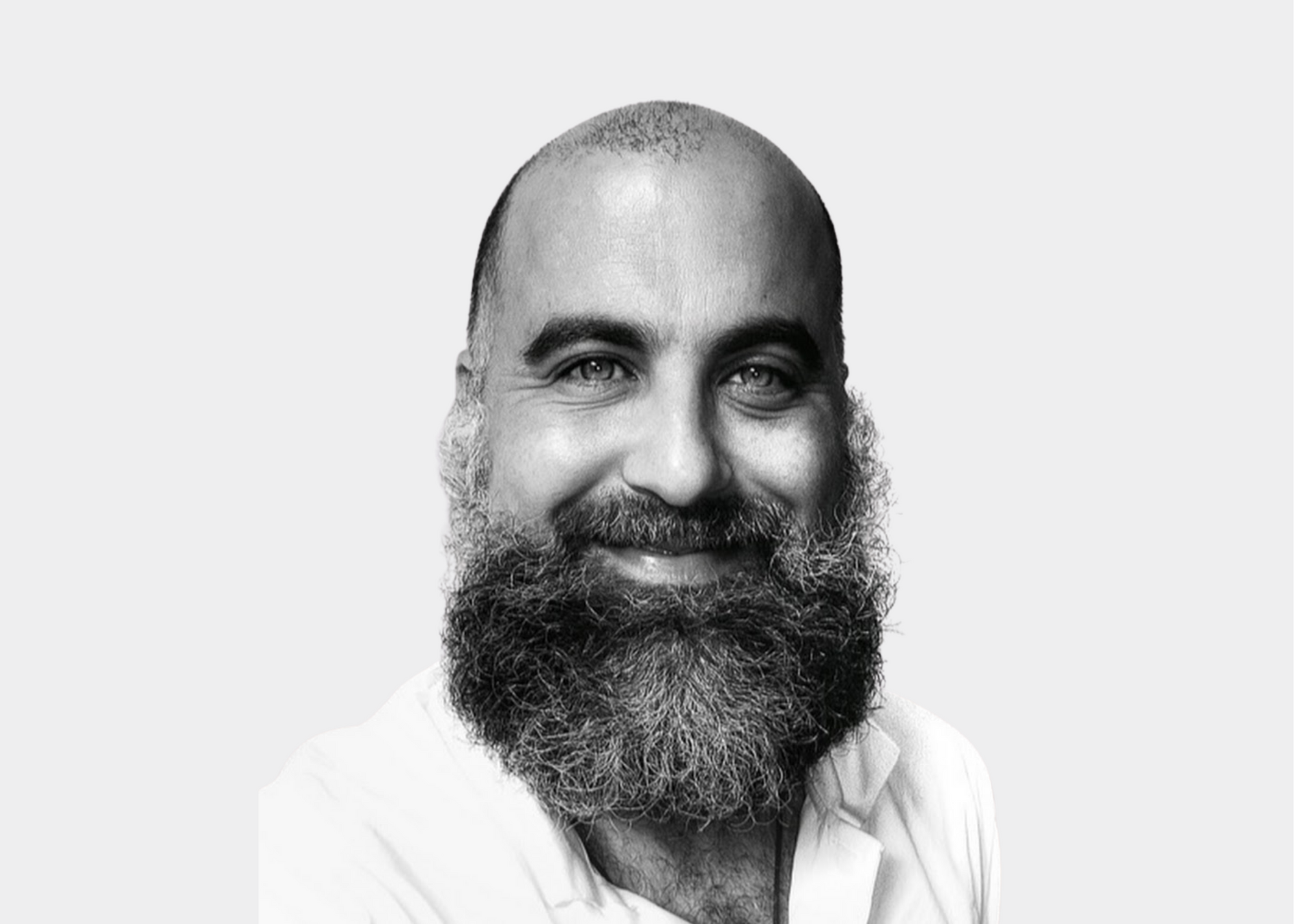 David Kakon
David Emmanuel Kakon is the founder and in-house Mathematician at Armstrong Financial Services. As an Honours Graduate (with distinction) from the celebrated Pure & Applied Math program at Concordia University, and with almost all his studies dedicated to Maths, Statistics, Actuarial and Computer Sciences, David is in a unique position to analyze the complexities of Life Insurance, and more importantly, relate the concepts to his clients, including them as active participants in the process.
David is approachable, reliable and makes it a priority to ensure his clients fully understand all concepts being reviewed. Where others may use numbers to create complexity, David is dedicated to using math to provide clarity.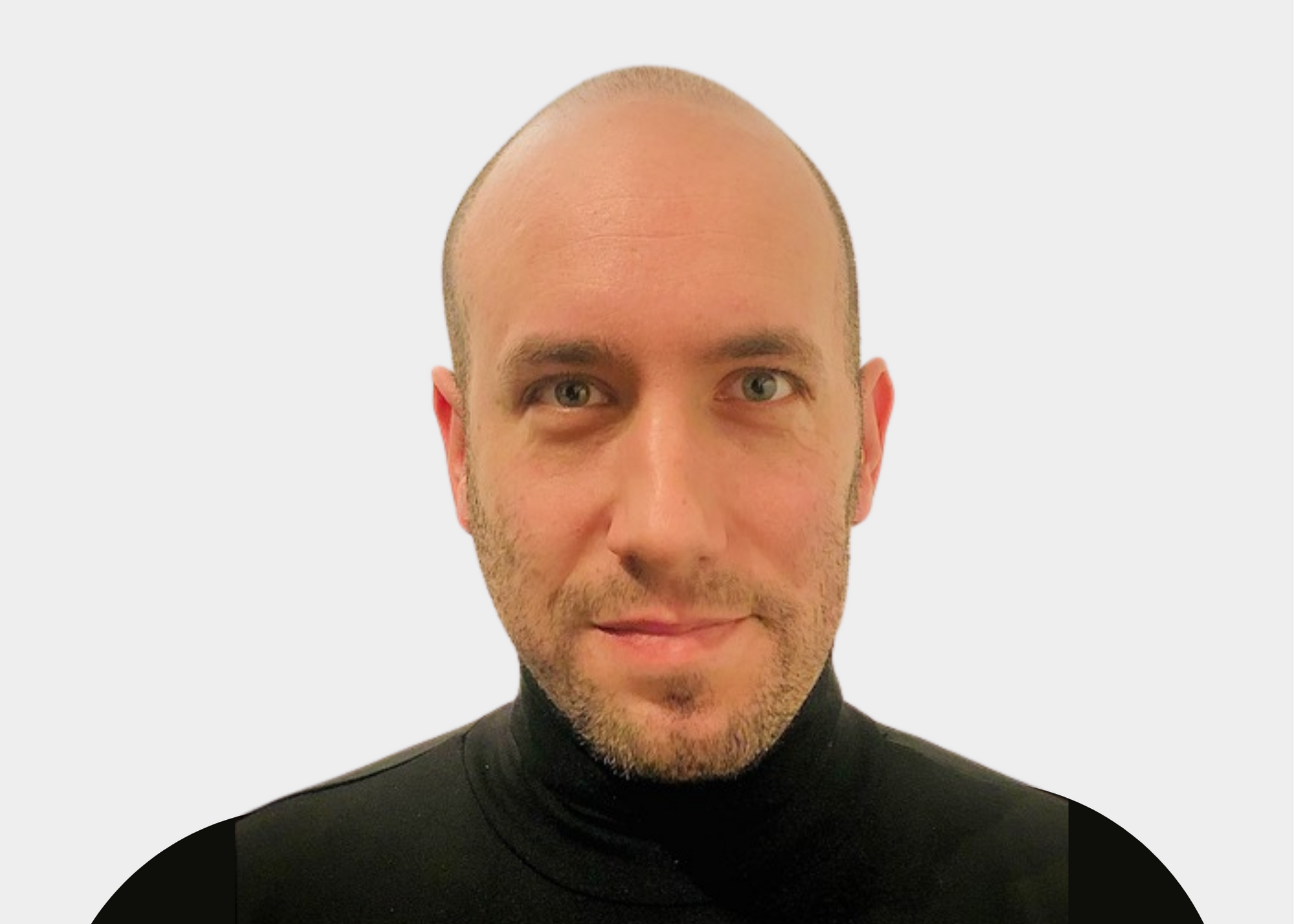 John Feifer
John R. Feifer is a Writer/Director/Producer in the television and film industry. An alumnus of McGill University, Montreal, Quebec, with a Bachelor of Arts degree in Political Science, he also earned a Master of Arts degree in Filmmaking from the London Film School in 2014. John is currently producing and developing projects in the entertainment industry and has worked on two major feature films in the past year.
Before entering the entertainment industry, John co-invented and patented a communications system and method for connecting telecom users. He also worked as a campaign coordinator for a Canadian Federal Member of Parliament and Cabinet Minister, the late Jean Lapierre. John was a communications assistant for the re-election campaign of U.S. Justice of the Michigan Supreme Court, Marilyn Jean Kelly, and interned in the 107th Congress for the U.S. Senate Governmental Affairs Committee, under Chairman and U.S. Senator Joseph I. Lieberman.
John was born and raised in Montreal, Quebec, Canada where he currently resides with his wife and two children.