Our Mentors
---
Our Mentors are the key to our success. The relationships that students form with their mentors and the life experience and wisdom that mentors share with students are invaluable and the most unique aspect of the Solomon Leadership Program. Leaders in their industries, our mentors were handpicked, not only for their personal success, but for their outstanding values and exemplary moral conduct.
---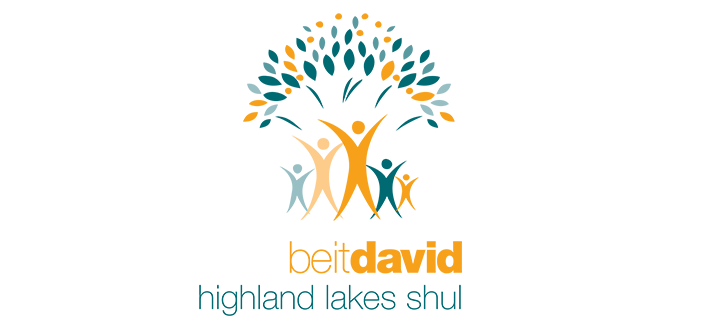 Aventura Chapter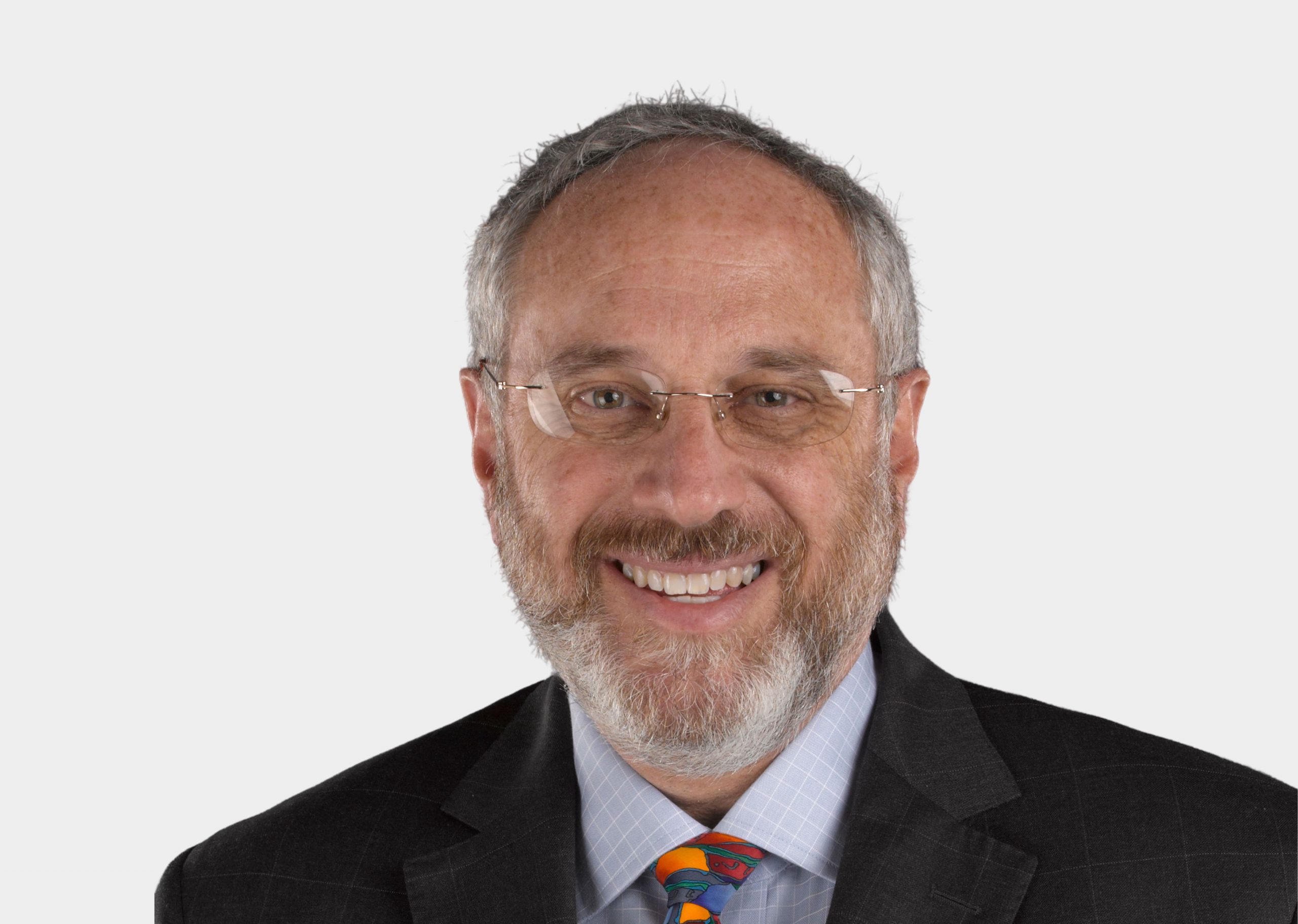 Mr. Louis Berlin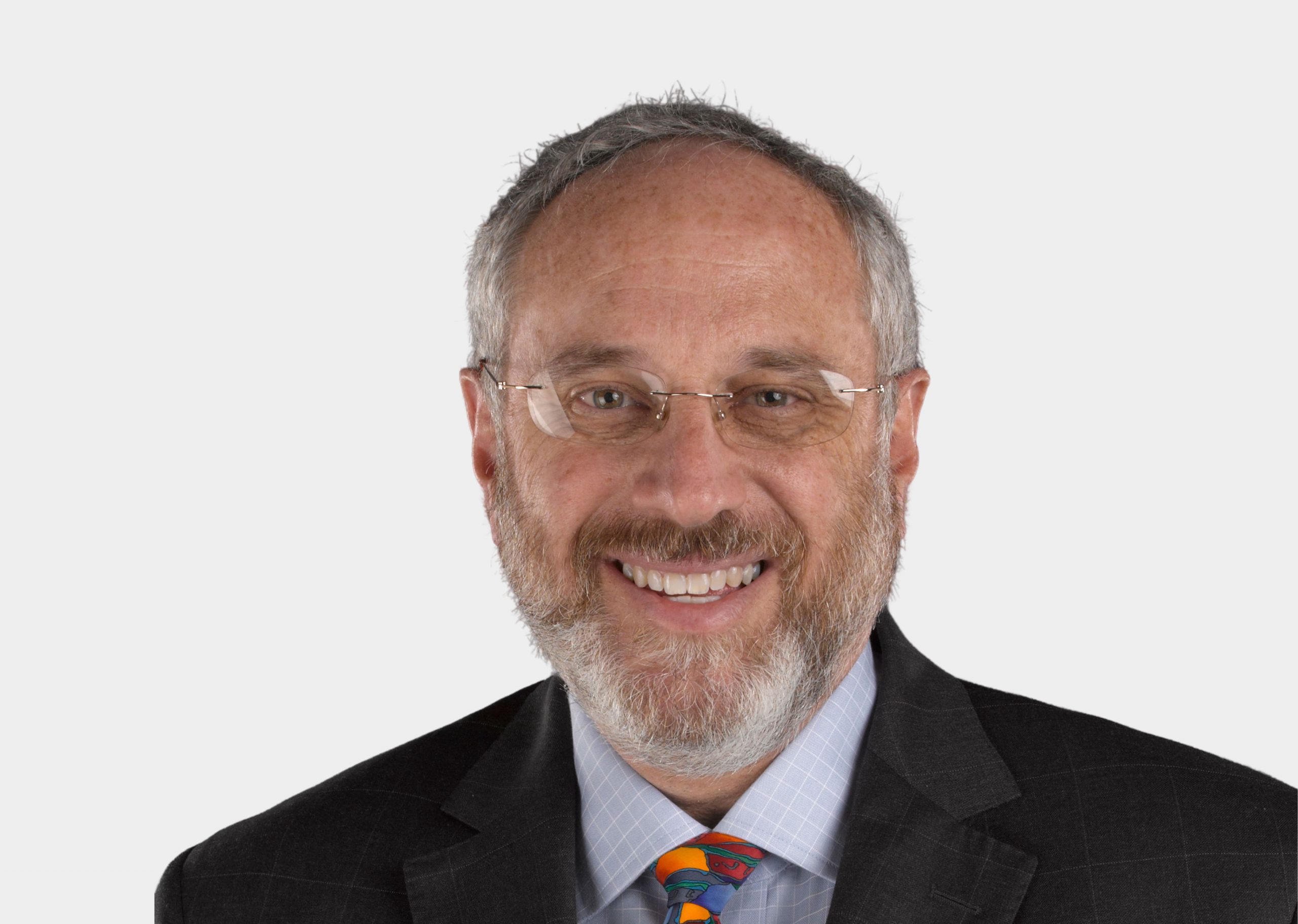 Mr. Louis Berlin
Louis Berlin is the President of the Beit David Highland Lakes Shul, and has a long history of involvement in Jewish philanthropy and teaching and mentoring. He is an author of several books and numerous articles on insurance and financial fitness, and the CEO of LouisBerlin.com, an independent life, long-term care, disability, and annuity insurance agency, and Synergix, his consulting firm. His ultimate goal is to make clients at all income levels and at all stages of their career more successful by benefiting from his extensive experience, and more financially fit by building wealth, protecting assets efficiently, and providing tax-free income in retirement. His education includes a BA cum laude from Princeton University, and an MBA from the University of Pennsylvania's Wharton School of Finance. Mr. Berlin is married and has five adult children, four children-in-law, and three grandchildren.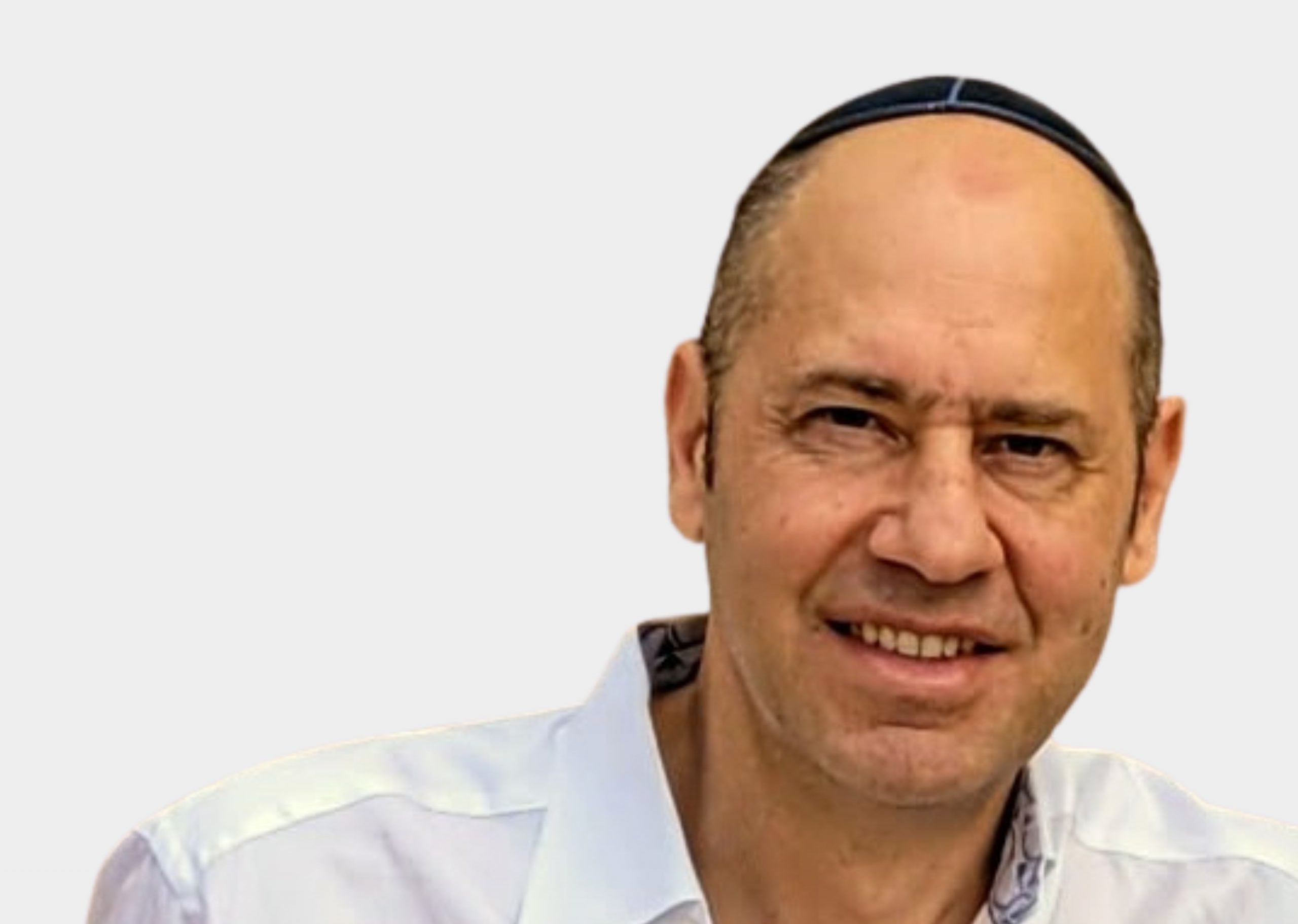 Dr. John Cogan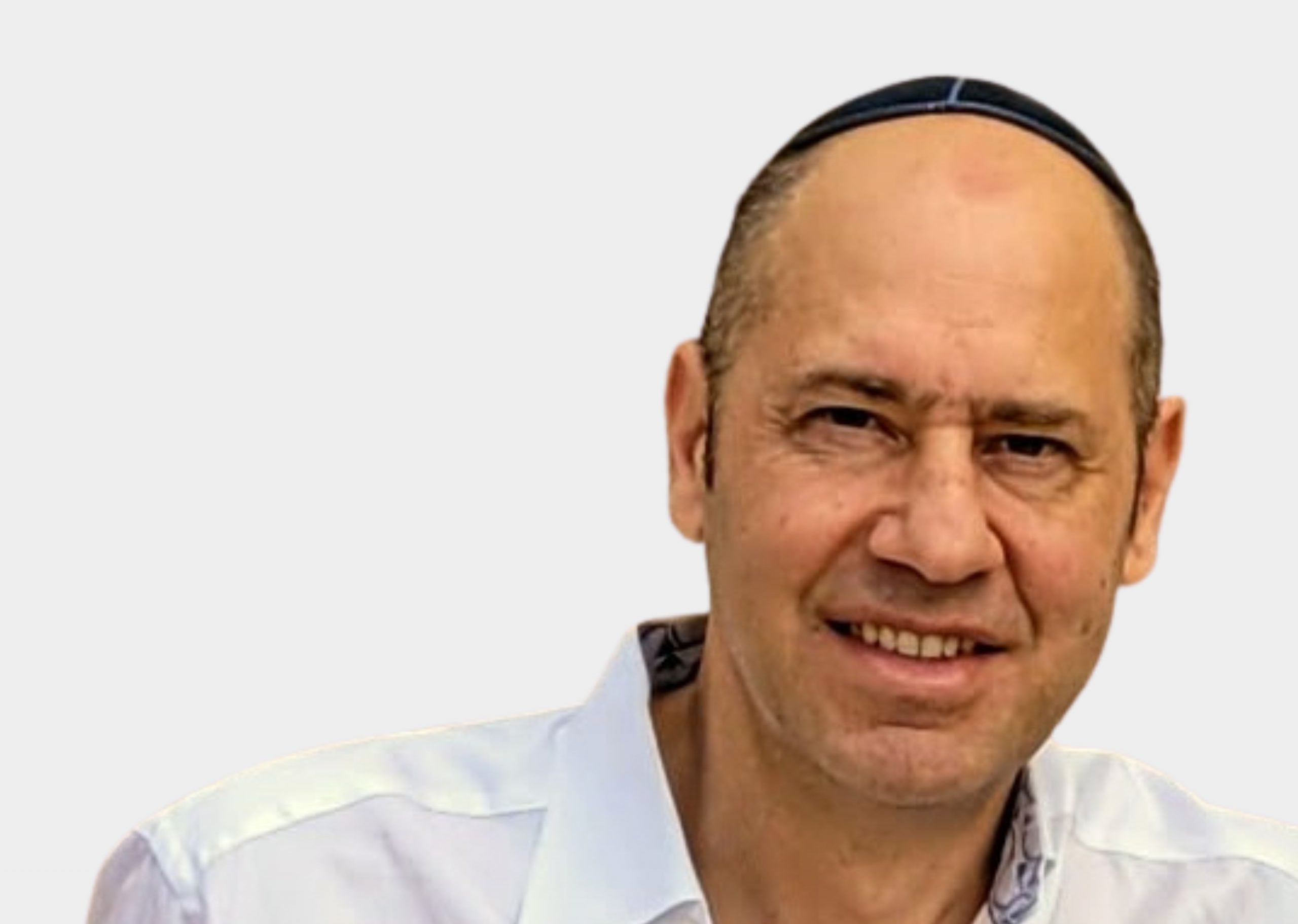 Dr. John Cogan
John Cogan, MD, FACC, FHRS, was born in Peru. He is a board-certified doctor of internal medicine, with a specialty in cardiology and a subspecialty in clinical cardiac electrophysiology. He earned his medical degree from the Universidad Peruana Cayetano Heredia in Lima, Peru, in 1996. He completed his internship in internal medicine at the University of Texas Southwestern Medical Center, in Dallas, Texas, in 1998, and completed his residency there in 2000, serving as Chief Resident from 2000 to 2001. Dr. Cogan completed his fellowship in cardiology-electrophysiology at the University of Texas Southwestern Medical Center in 2005. Cogan moved to Miami with his wife, Susan. He was raised in a home which was proudly Jewish and strongly supportive of Israel, and today he is a proud father and a leader in his Jewish community.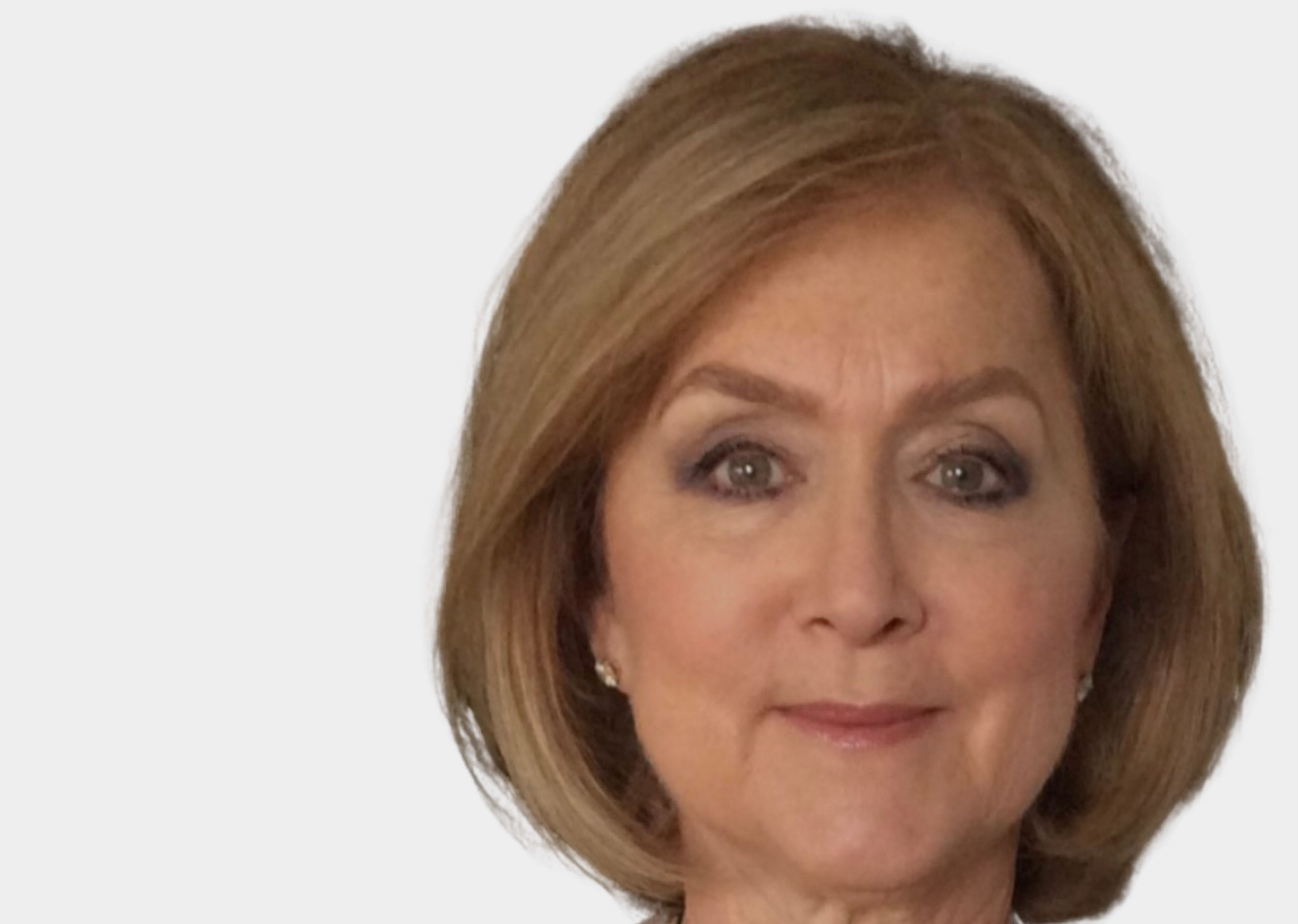 Mrs. Fanny Haim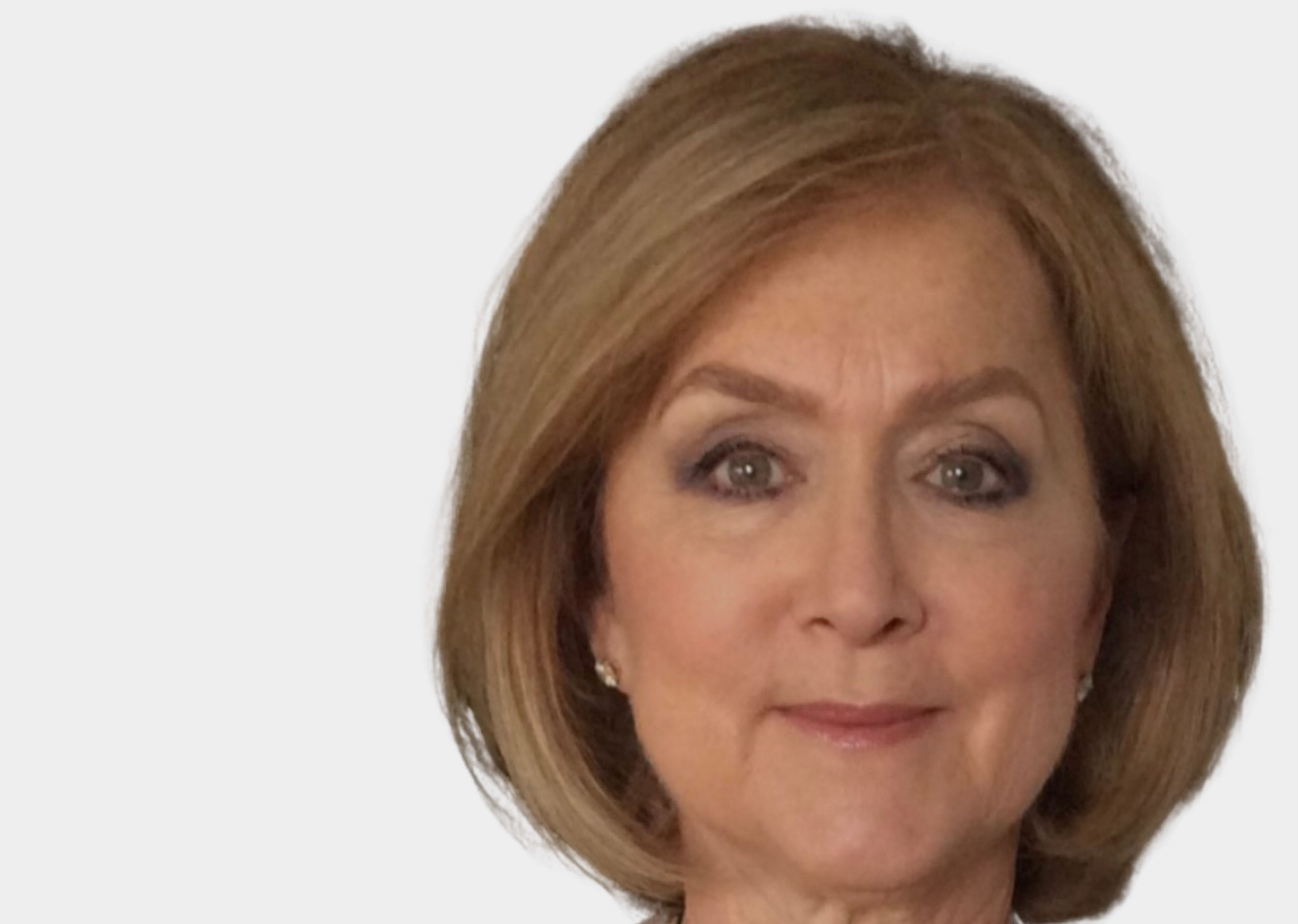 Mrs. Fanny Haim
Fanny Haim is the founder of her namesake interior design firm, a 40-year practice with award-winning projects all over the world. By applying her background in the Fine Arts, she has also created a product development enterprise, designing furniture and textiles for the design industry. Haim completed the Owner-President Management Program in Harvard Business School to expand her education, and has been involved in community work in the areas of education and Jewish life. She is on the board of the Jewish Museum and has participated in its student awareness days as a facilitator.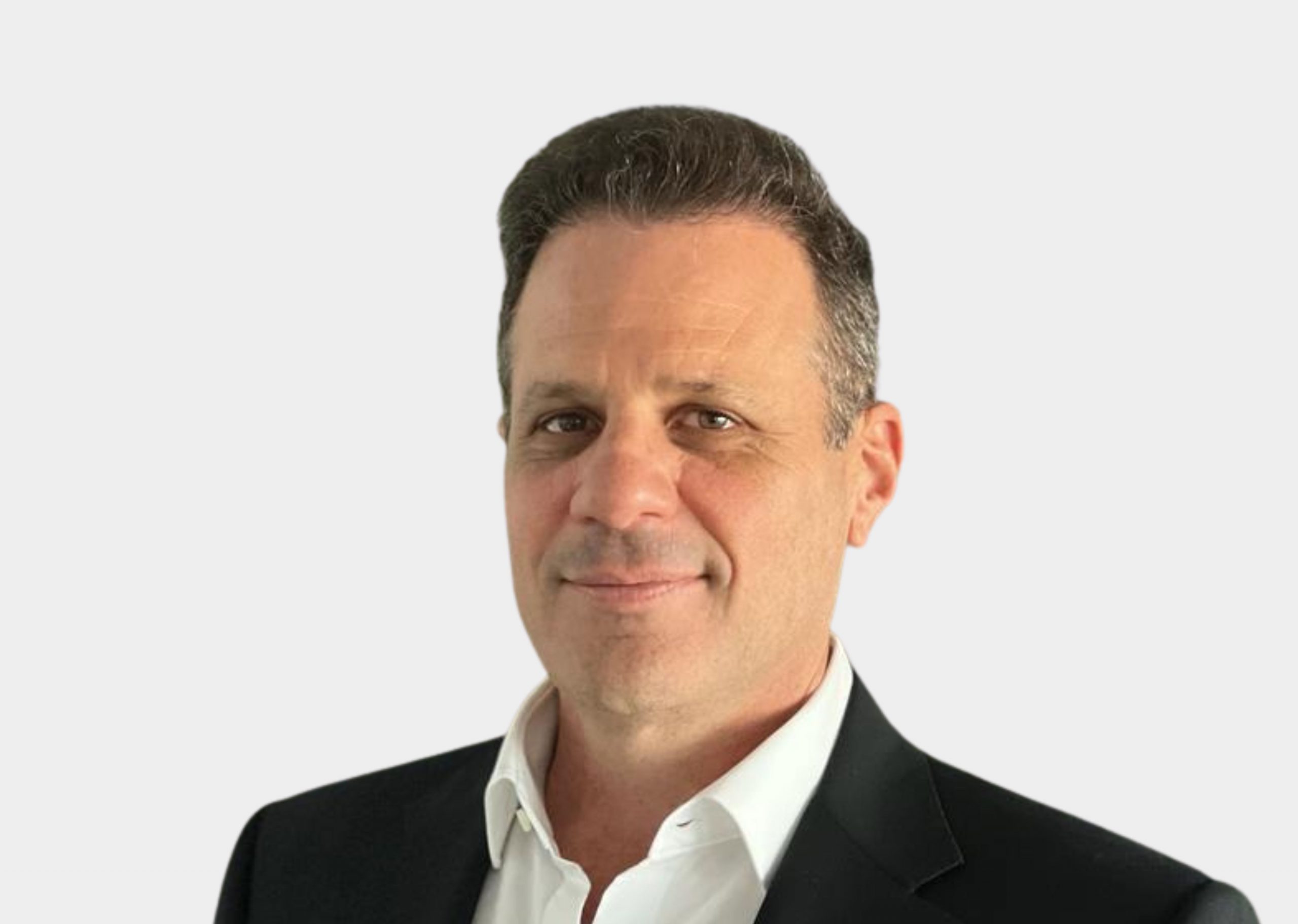 Mr. Rotem Rodrig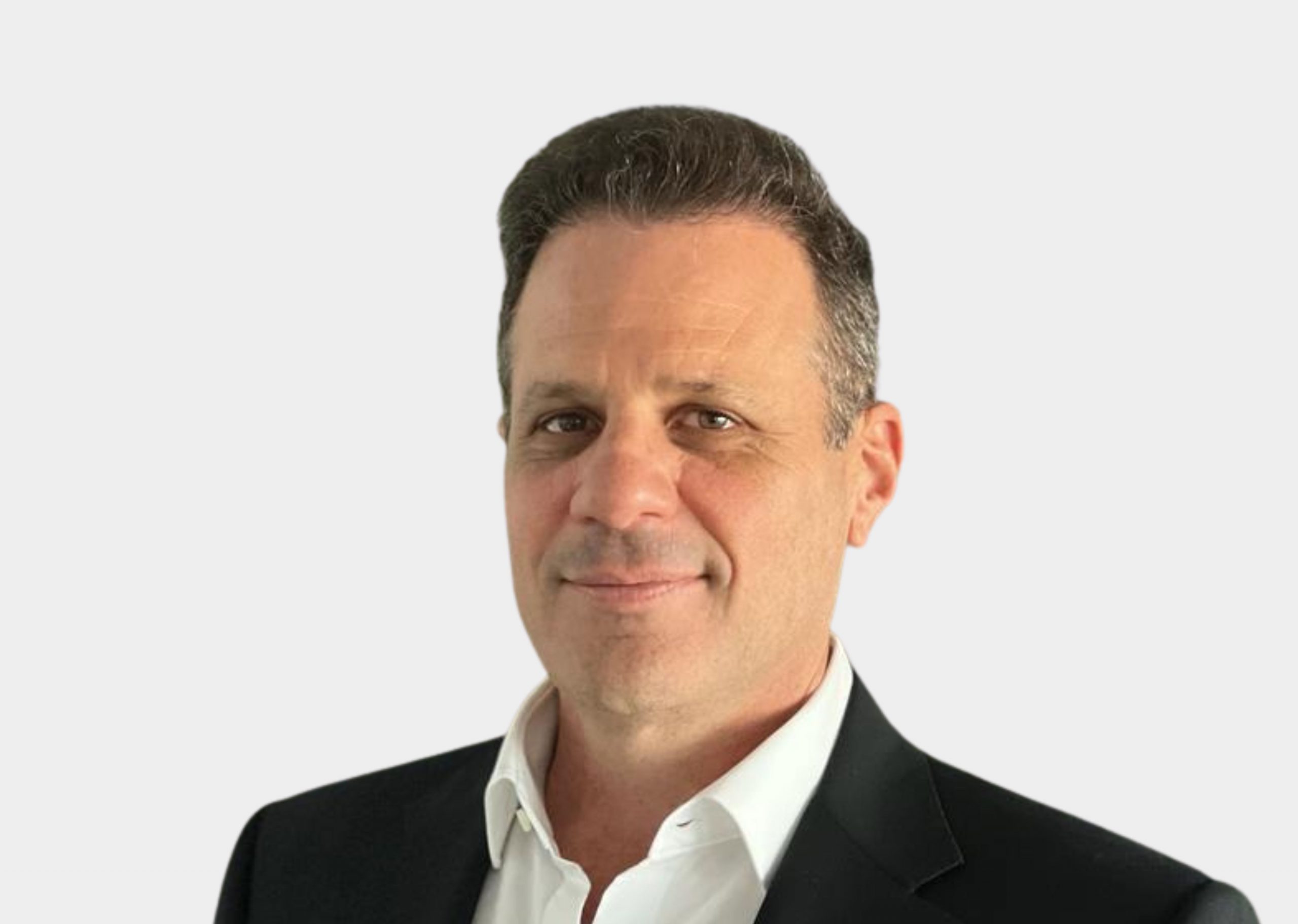 Mr. Rotem Rodrig
Rotem Rodrig is a husband, father, and friend who moved to Miami from Israel over twenty years ago. He received his Bachelor of Science in economics at Hebrew University, and his MBA at Florida International University. His company currently owns and operates multiple KFC and Taco Bell restaurants. Rotem is passionate about Israel and the Jewish Community, as seen through his involvement in the Miami Israeli Parliament and the Israeli Division of the Greater Miami Jewish Federation. His hobbies include training for triathlons and reading.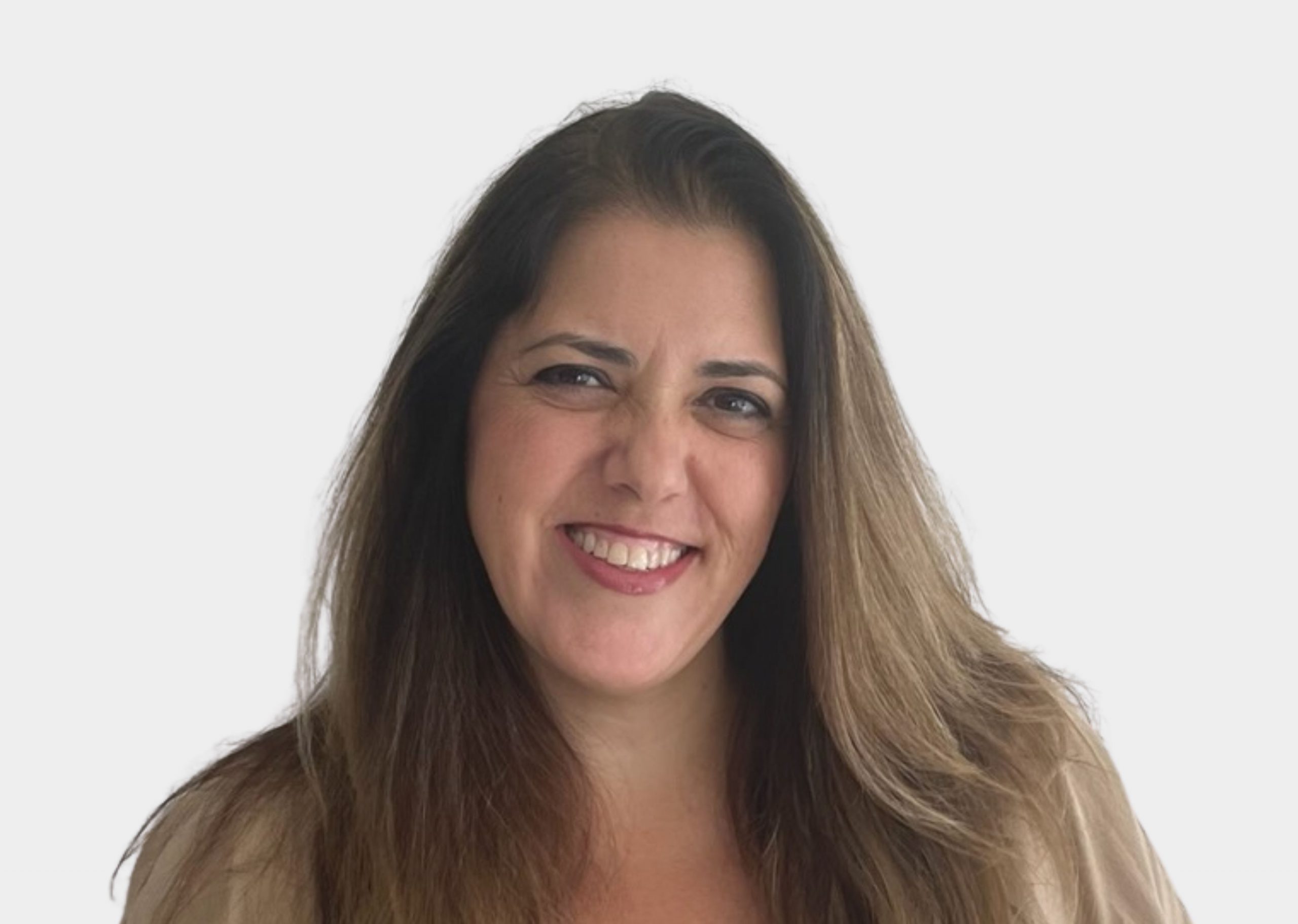 Mrs. Dana Yemin Schrager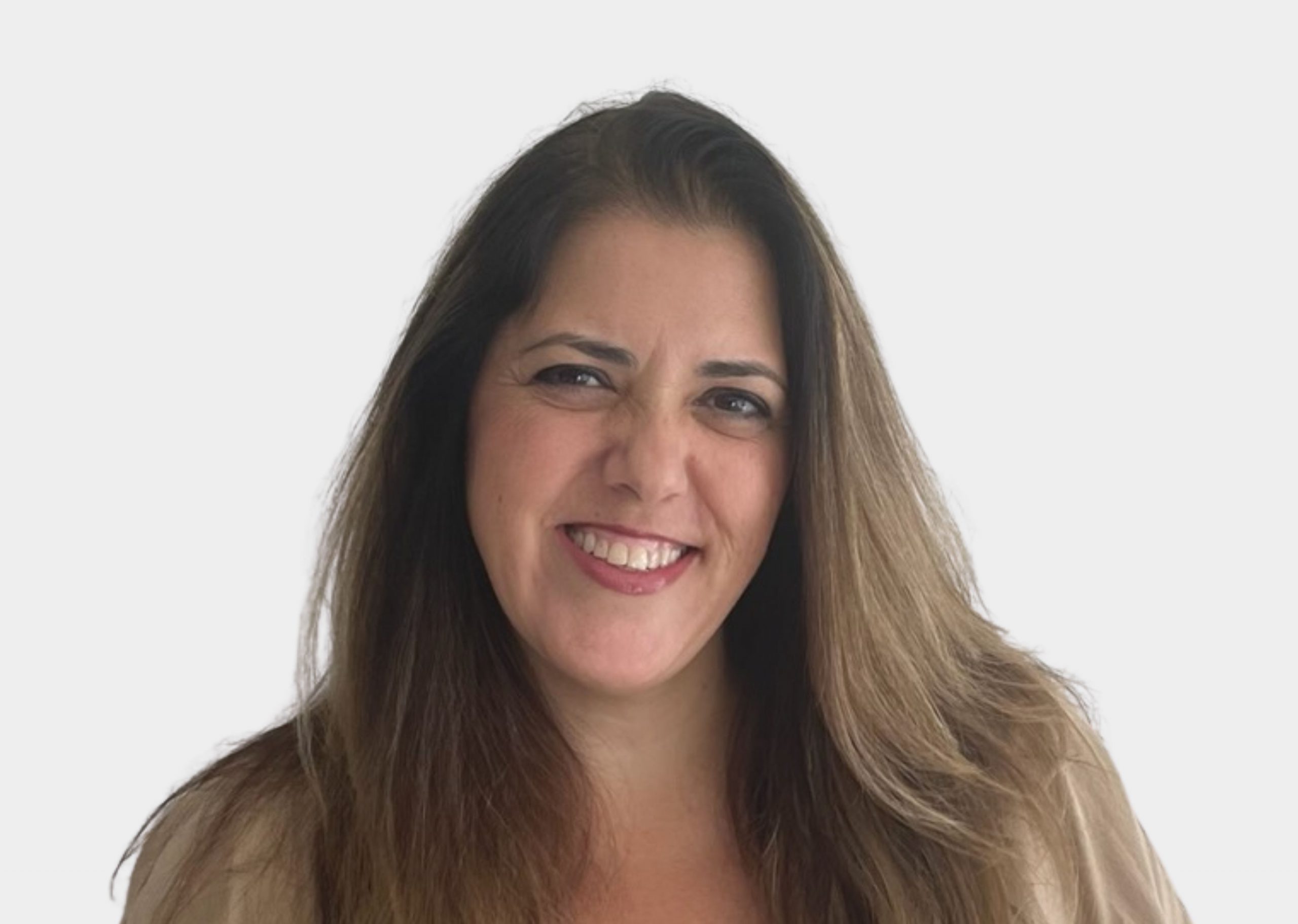 Mrs. Dana Yemin Schrager
Dana Yemin Schrager was born in Jerusalem, Israel, and moved to Miami as a child. She received her MS in Clinical Psychology, and after working in the field for several years, she took a hiatus to focus on raising her children. This turned into a long-term and meaningful vocation of lay leadership and philanthropic work, especially with organizations supporting Israel and the Jewish community. Dana recently started Mazal and More, a small business of handmade goods. She serves on the Board of the Greater Miami Jewish Federation, where she is very active. Dana has been involved in Larger Than Life USA since 2018 and has since served as co-chair of their Miami Annual Event. She has also been involved with Friends of the IDF throughout her life, and strongly believes in supporting IDF soldiers. Dana served as a Board Member of Scheck Hillel Community School for many years, and has been a supporter of JAFCO, Jewish Community Services, and Beit David Highland Lakes Shul. Dana feels very privileged to be able to give of her time and resources and enjoys helping her children and others discover their interests and leadership potential.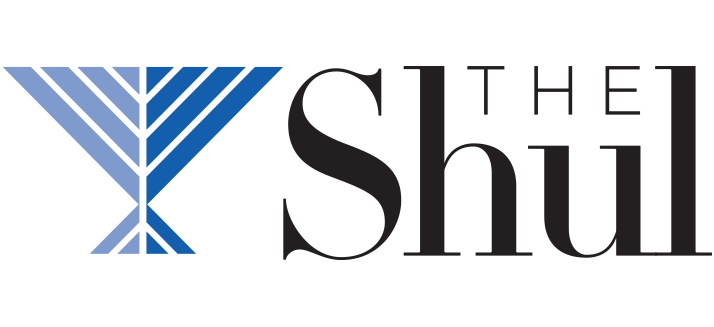 Bal Harbour Chapter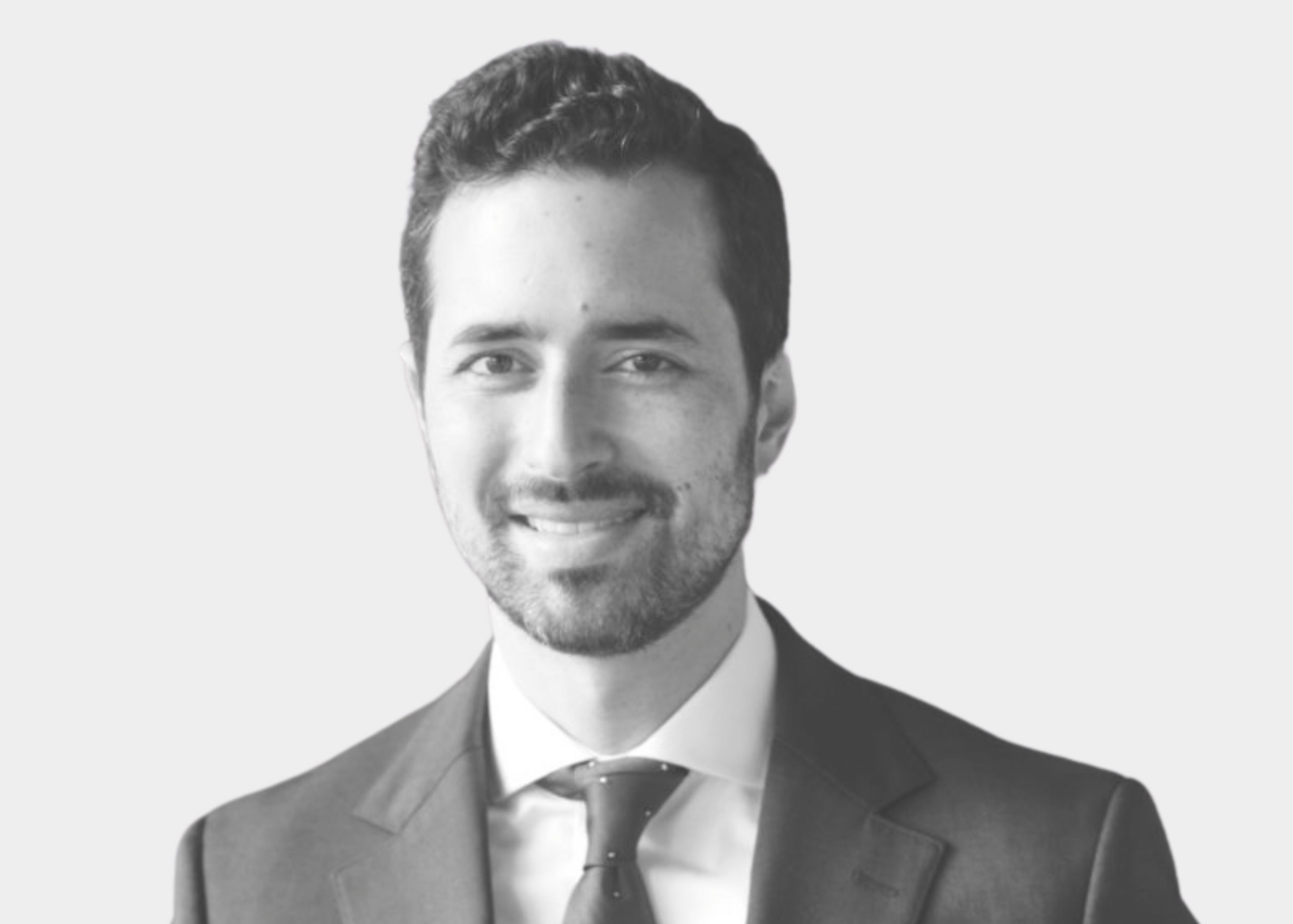 Mr. Daniel Belecan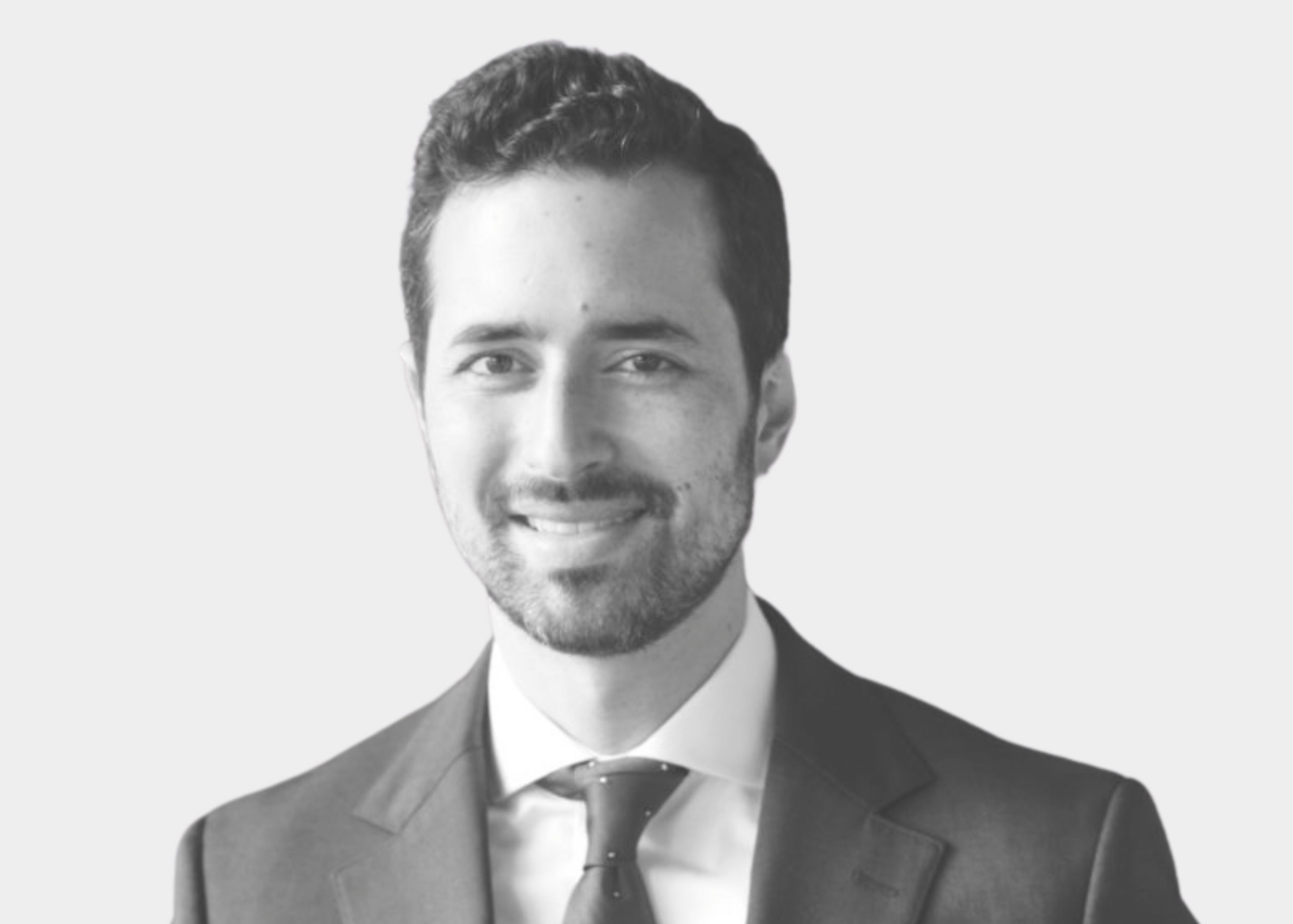 Mr. Daniel Belecan
Daniel Belecan grew up in Caracas, Venezuela. After graduation from Yeshiva University in New York, he entered the private banking world, working first at IDB Bank and then at Morgan Stanley. He then made a career pivot to real estate, while pursuing an MBA at NYU on the side. This allowed him to transfer his focus to private equity real estate, a job he loves. As a newcomer to New York, Daniel worked hard to make connections and seek out those who could advise him wisely. He looks forward to "paying it forward" to the Fellows. A proud Moroccan Jew, he currently lives in Surfside, FL.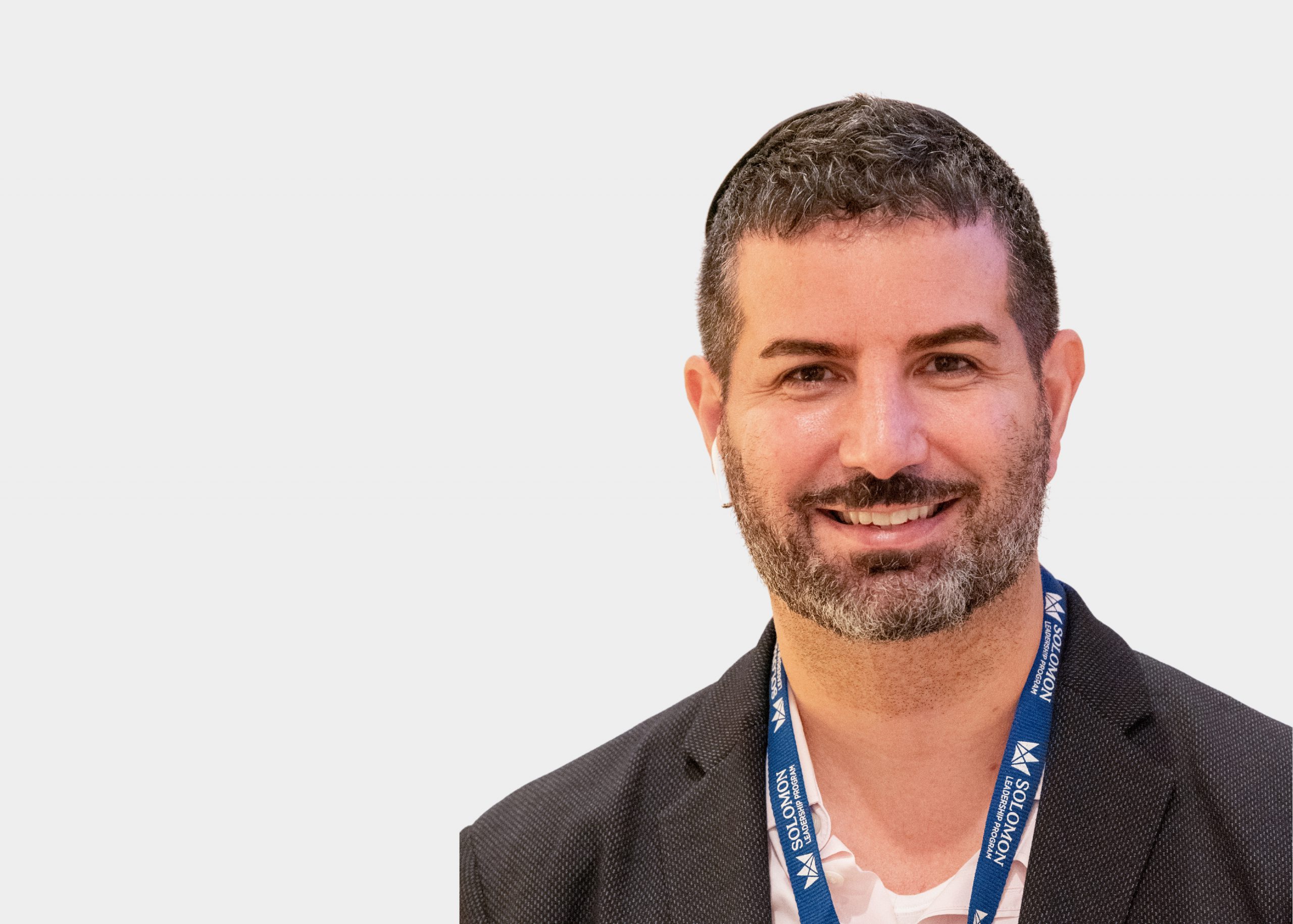 Mr. Jacob Bengio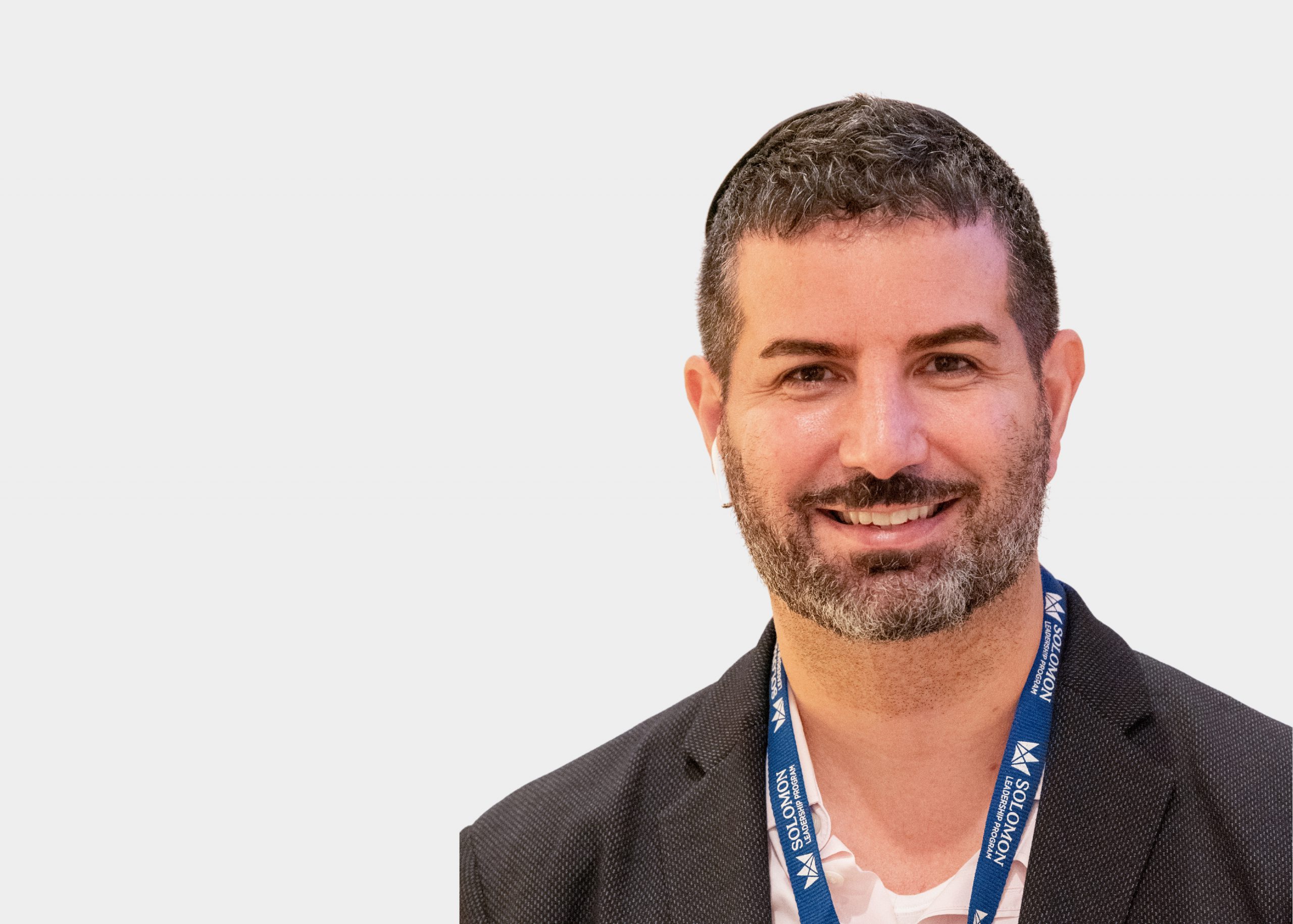 Mr. Jacob Bengio
Jacob Bengio is the Vice President of Finance and Chief Financial Office for Ventura Services of Florida, a healthcare consulting firm providing a wide range of services to a large portfolio of skilled nursing facilities throughout Florida. With over 15 years of experience in healthcare, he brings with him his full range of experience and knowledge across many aspects of healthcare, providing Ventura Services of Florida with a valuable and unique perspective in the CFO position.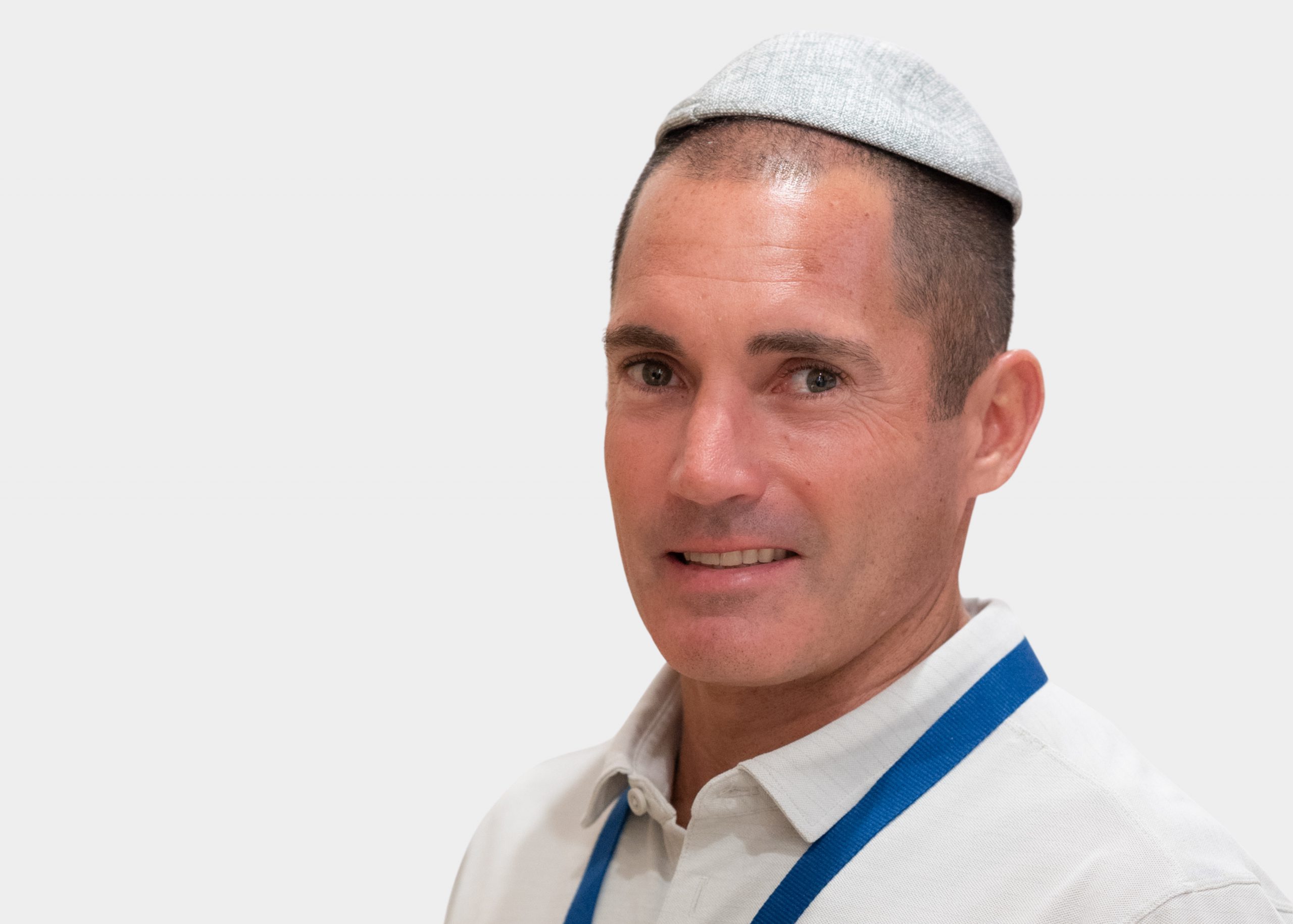 Mr. Errol Feldman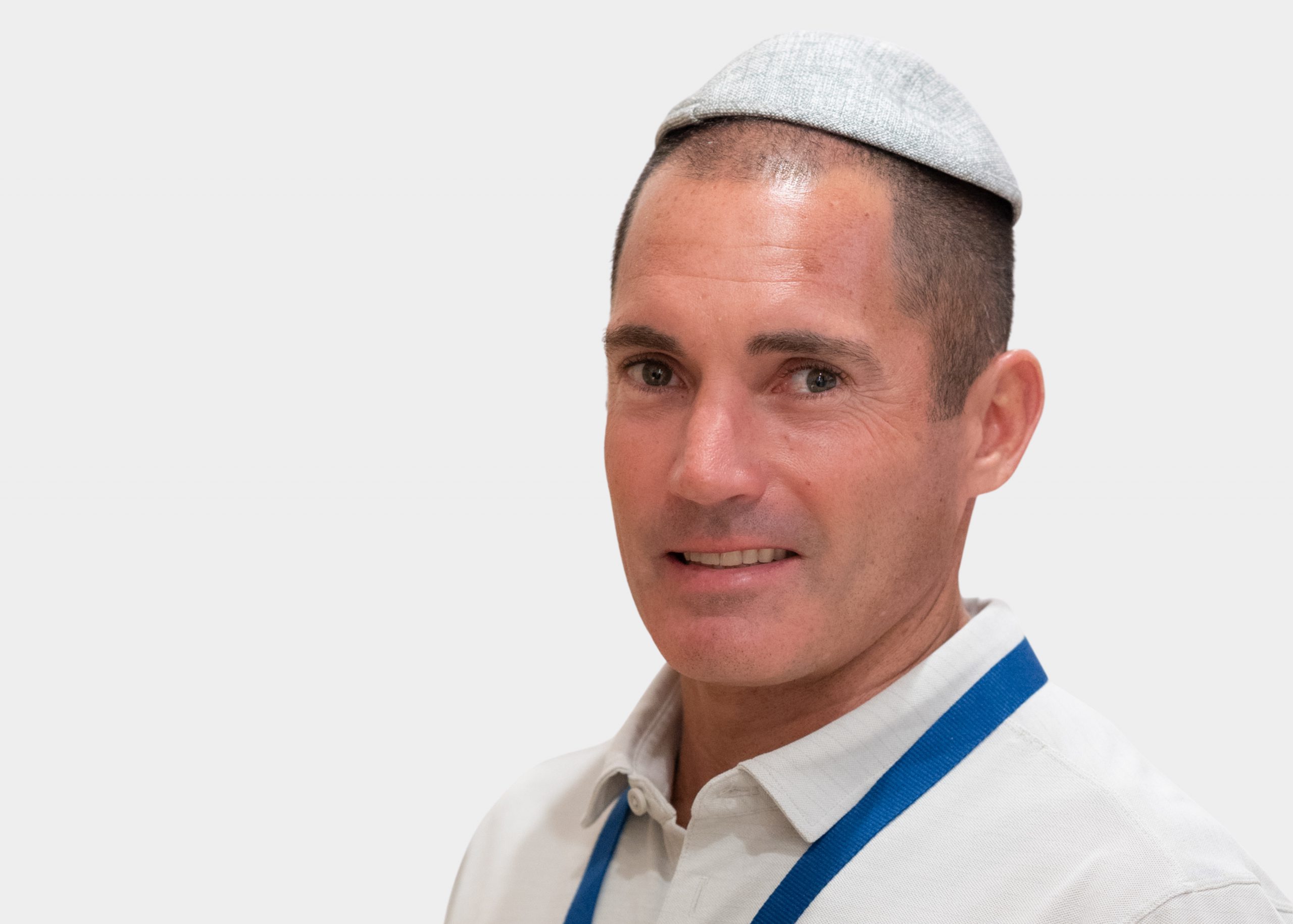 Mr. Errol Feldman
Errol Feldman is an experienced entrepreneur, financier, investor, and attorney. During his last year in law school, he joined the startup JPay and gained the unique experience of growing and selling a business from start to finish, all with his childhood friend. Whether acting as the company's General Counsel, CAO or CEO, Errol was able to navigate a variety of complex regulatory landscapes while making sure the company never stopped moving forward. Currently, Errol is an advisor for multiple local startups and also provides debt financing for small to medium sized businesses. Errol enjoys crossfit, fishing, jiu jitsu, golf, basketball, and spending time with his family.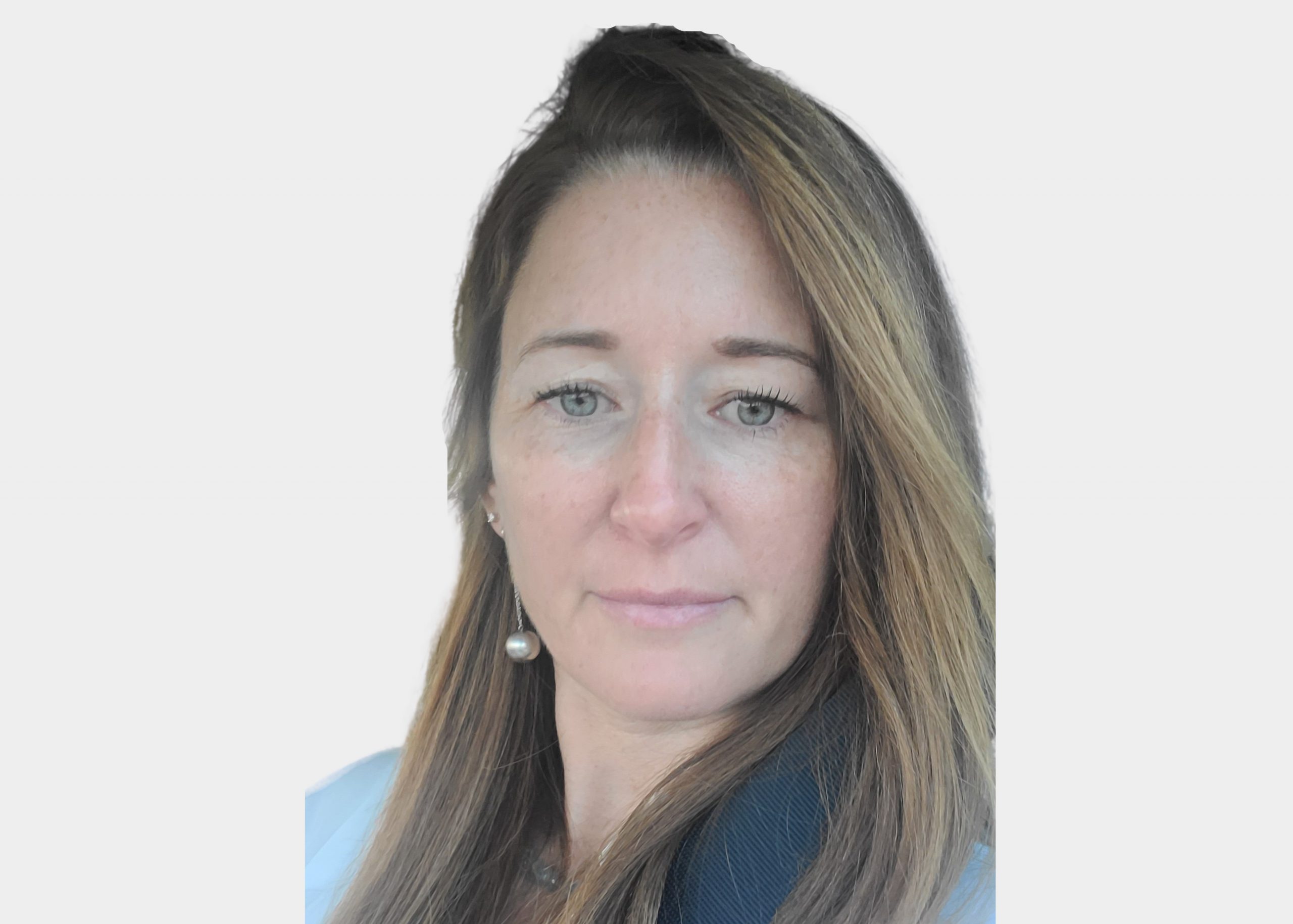 Mrs. Dina Kranz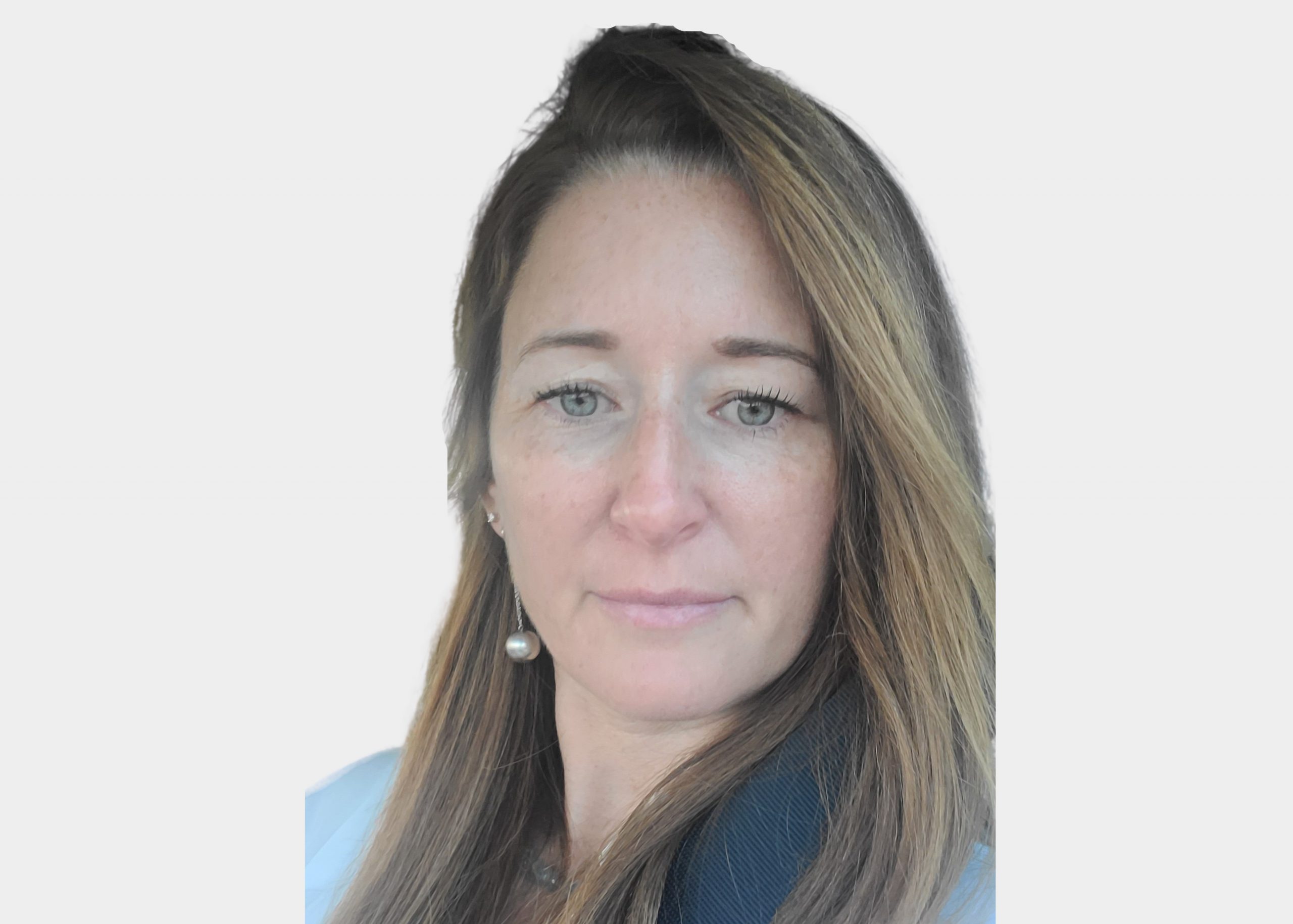 Mrs. Dina Kranz
Dina Kranz is a passionate educator who loves helping to shape and inspire the next generation. She is the founder and past director of Arevim Schoolhouse, a model school of inspired education, aimed to shape joyous independent learners surrounded by passionate educators. She holds a Master's degree in Sociology, and has completed Montessori, Principal, and Head of School training. She also mentors educational leaders. Dina believes in sharing her passion as well as the tools and experiences I have acquired over the years. As a school leader, she very much enjoys mentoring and guiding the next generation to being successful learners and leaders.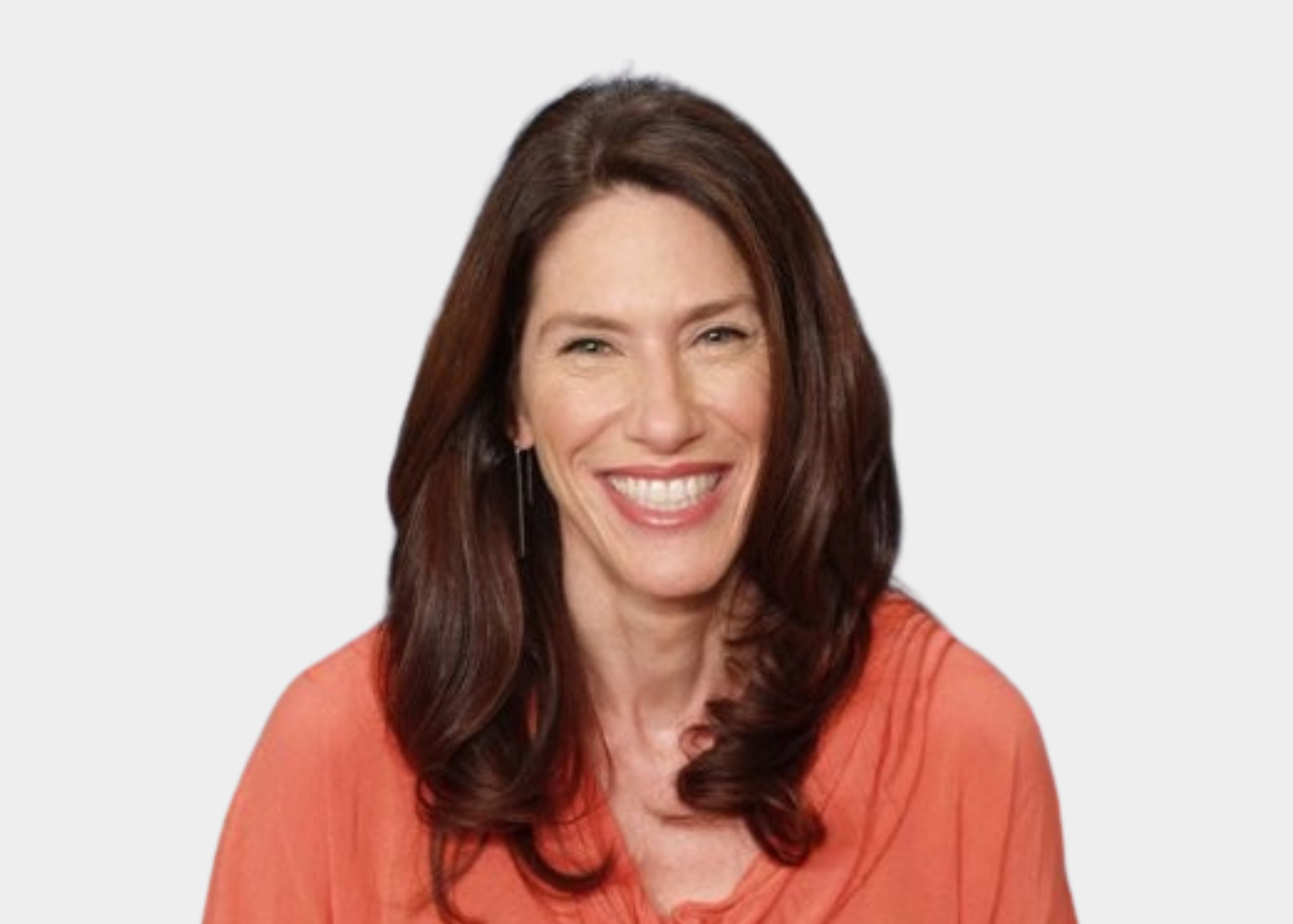 Mrs. Ianna Raim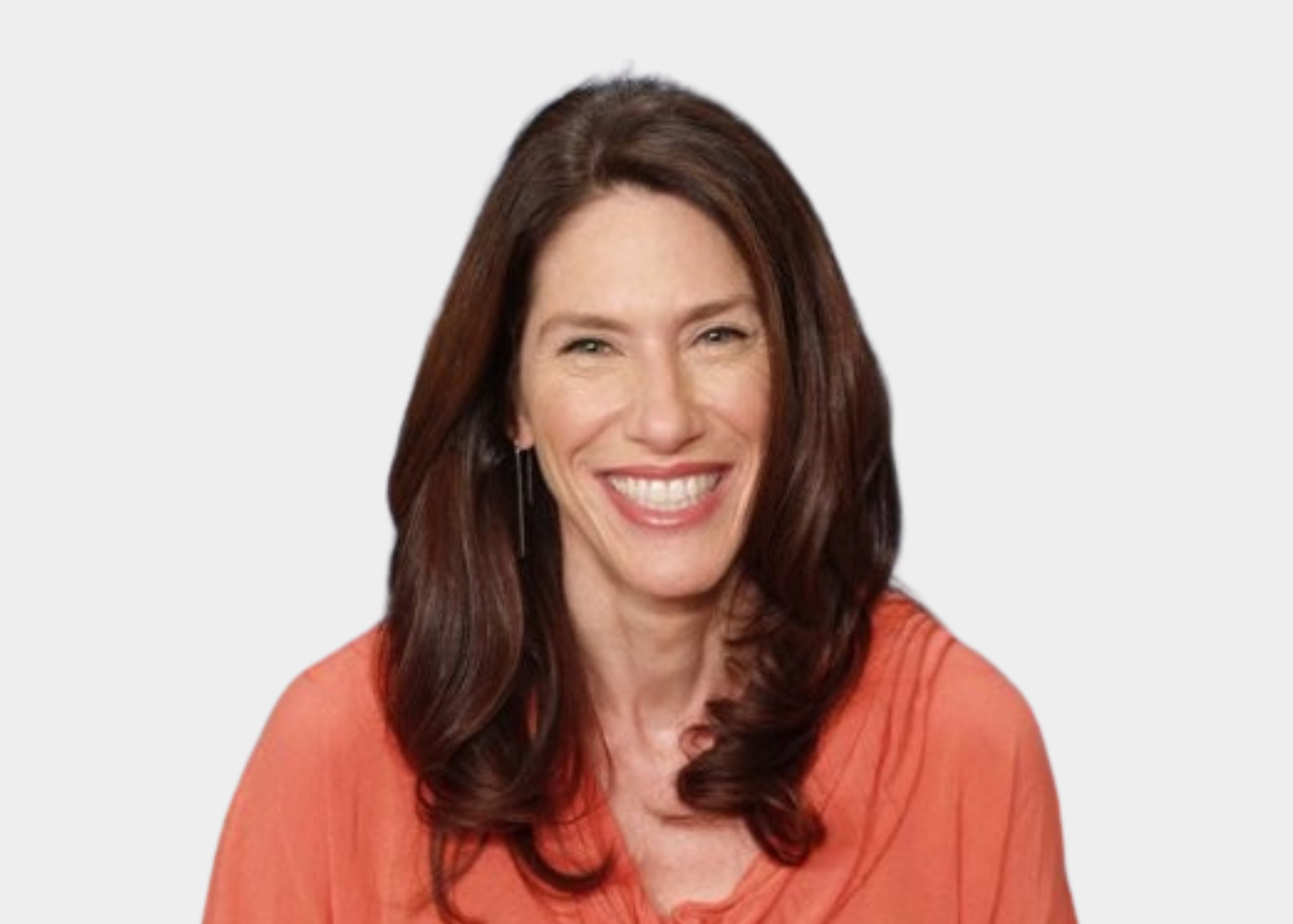 Mrs. Ianna Raim
Ianna Raim has been a professional executive and leadership coach for more than a decade. Some of her clients include Macy's, PepsiCo, Kimberly Clark, Rosetta Stone, Go Fund Me, Rover.com, and Goldman Sachs. Her coaching career was preceded by over 20 years in business, beginning as Regional Director of Marketing for DIRECTV Latin America followed by many entrepreneurial endeavors, including Mamex, South Florida's first mobile mammography clinic established to screen women for breast cancer at their place of work, Manufacturer's Export and Equity Group Inc., and TeleAmericas LLC, a satellite distance learning network.
She is most passionate about her work with Jewish organizations, including as a speaker and facilitator for the Miami Jewish Federation and NCSY, a trip leader for Momentum Unlimited, and an active board member for the Young Israel of Bal Harbor.
She received her MBA from Harvard and undergraduate degree from Brown University. She has four daughters and resides in Bay Harbor with her husband and her dog named Kugel.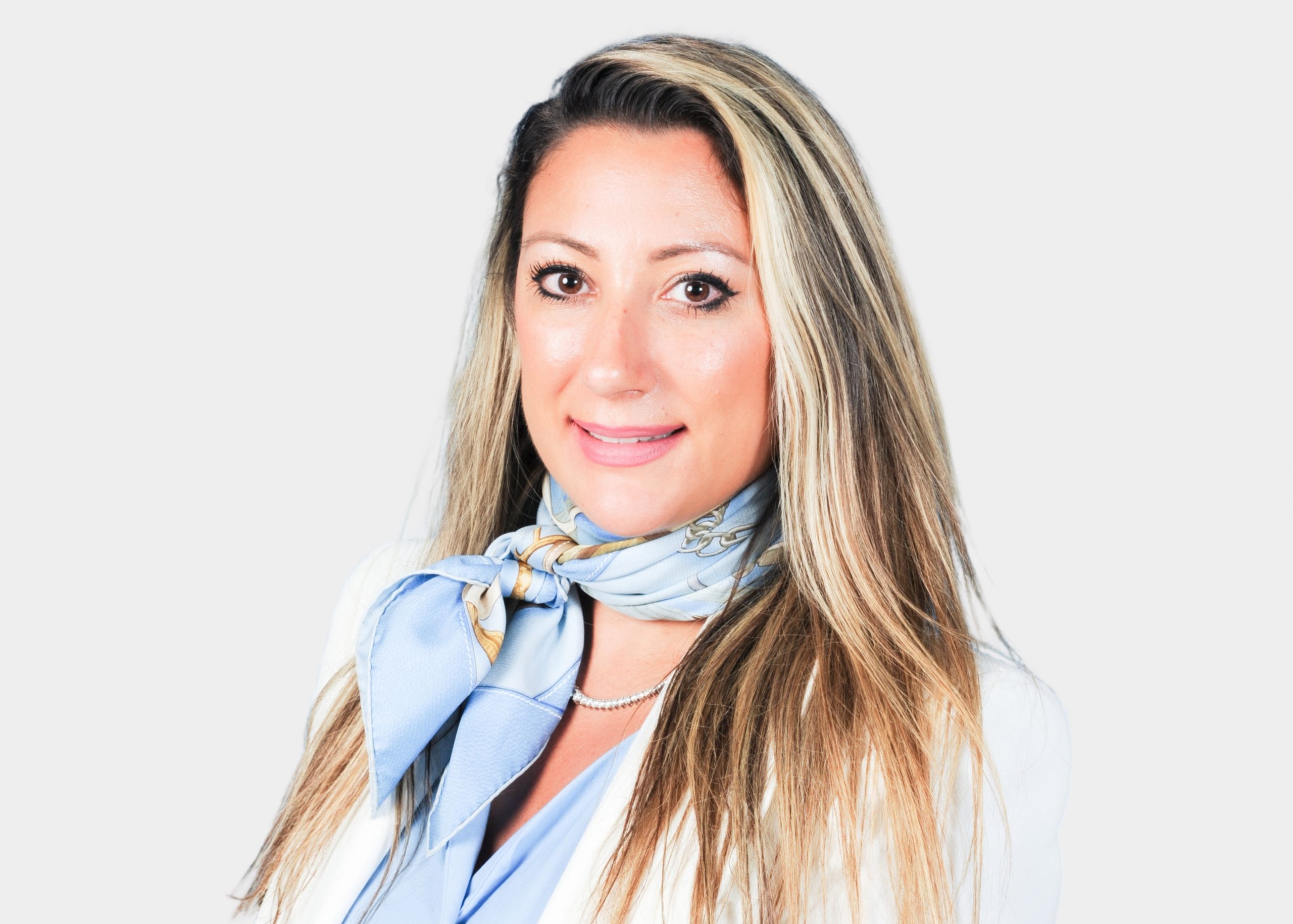 Dr. Sarah Rosanel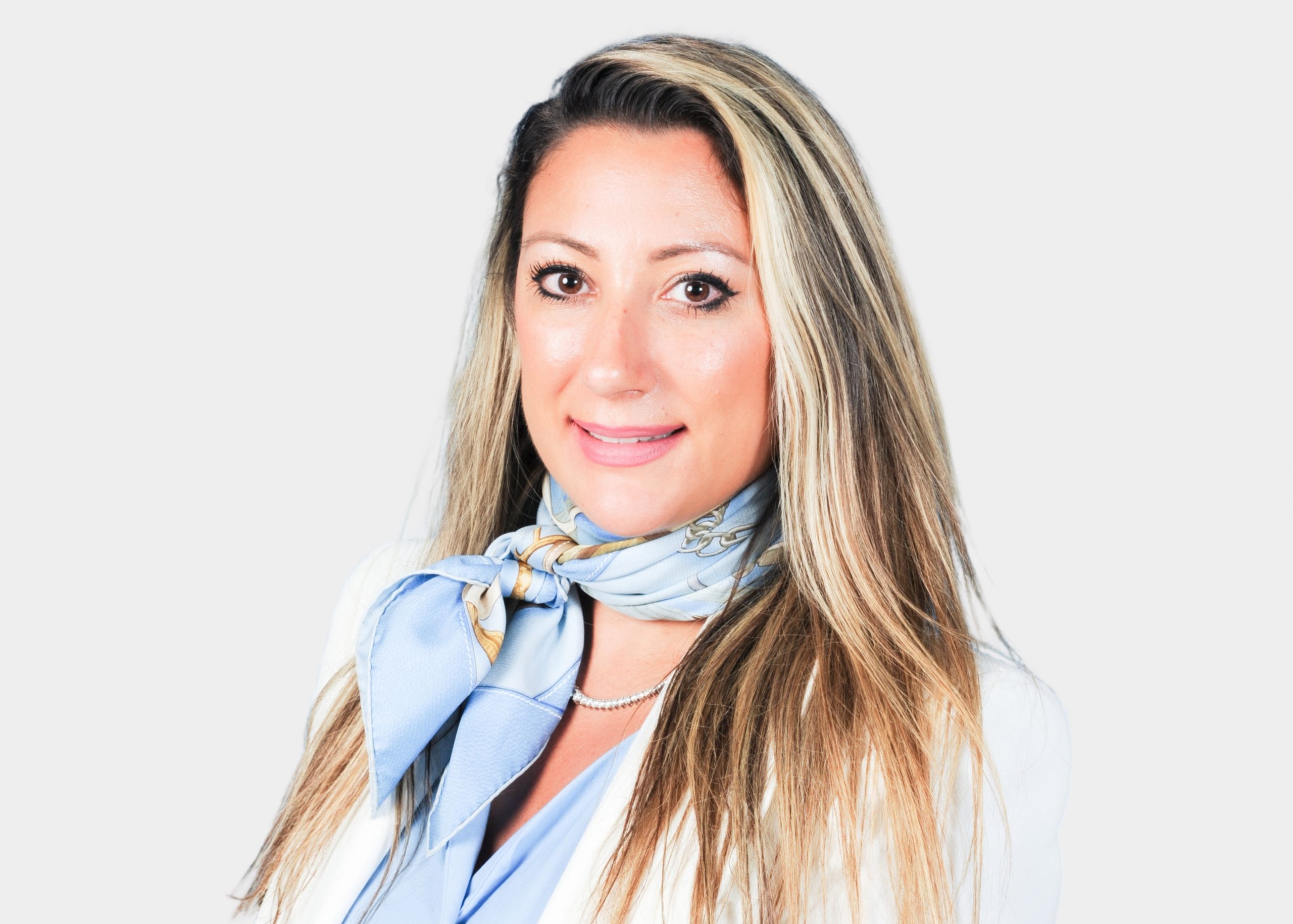 Dr. Sarah Rosanel
Dr. Sarah Rosanel recently joined Memorial Regional Health as a non-invasive cardiologist. Her focus is on women's cardiovascular diseases, cardio-obstetrics, and preventive cardiology Dr. Rosanel has been nominated to join the prestigious American College of Cardiology's Women In Cardiology Leadership Council as one of only sixteen members. During her training, she became the Fellow in Training (FIT) Representative and joined the FIT Chapter Reps Network. Dr. Rosanel's passion for women's rights and equality drew her to the NYACC Diversity, Equity, and Inclusion Task Force as a member. She volunteered on the grading committee for the ACC Young Scholars Program. She has been selected to participate in the ACC Prevention of Cardiovascular Disease Section's pilot mentorship program. She was also selected for Vice President of Virtual Strategy at the AHA Cardiovascular Fellows Society of Greater New York Area.
As a graduate of Yeshiva University Stern College for Women, Dr Rosanel is a mentor in the YU MVP mentoring program, which guides college students seeking careers in medicine. She also recently joined YU as an Associate Professor of Biology, teaching Biology of Women's Health. She is also the President of JOWMA, which aims to advance Jewish women from all backgrounds in medicine. She is a fierce advocate for premed students from insular and underrepresented backgrounds.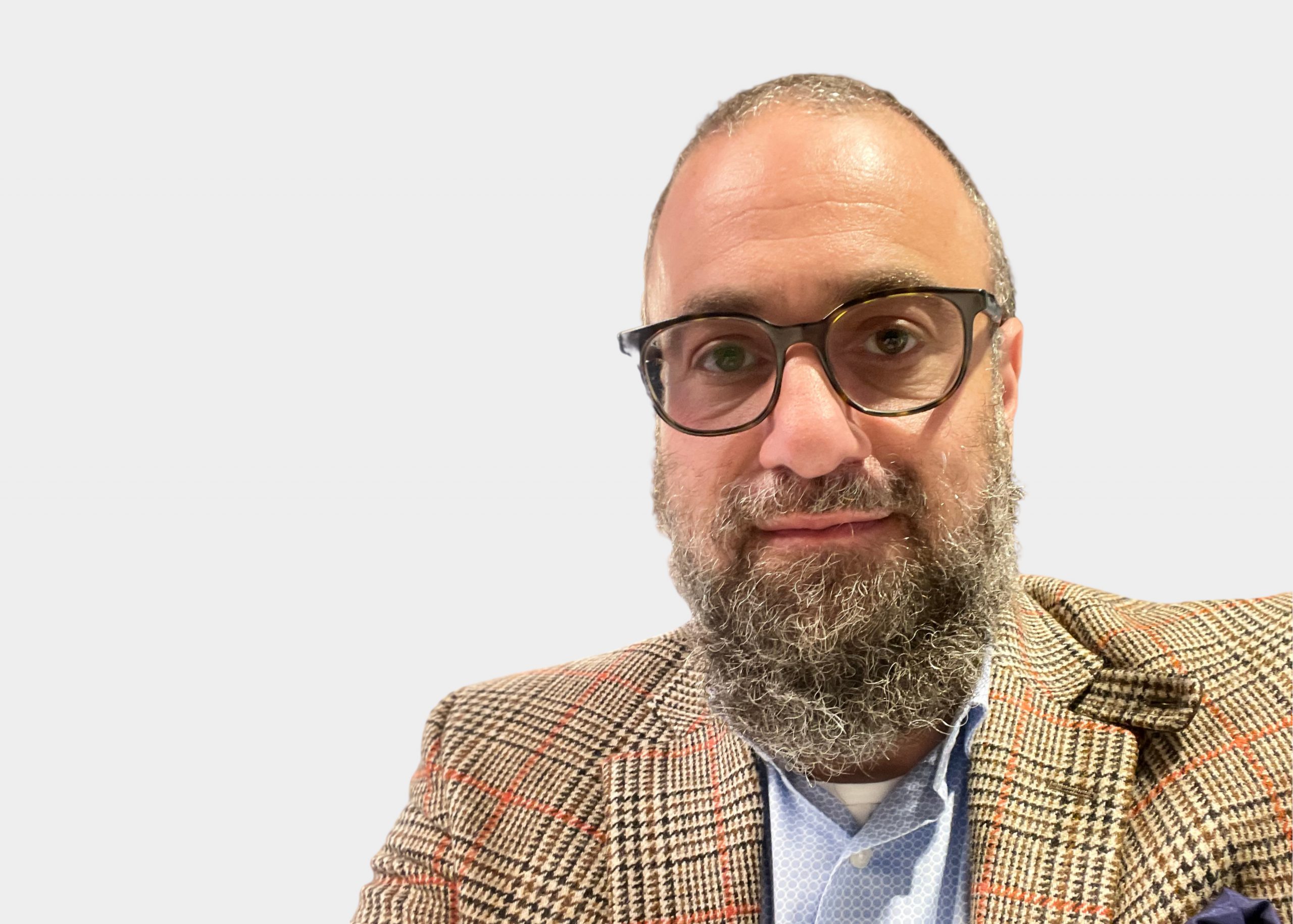 Mr. Abraham Rosenfeld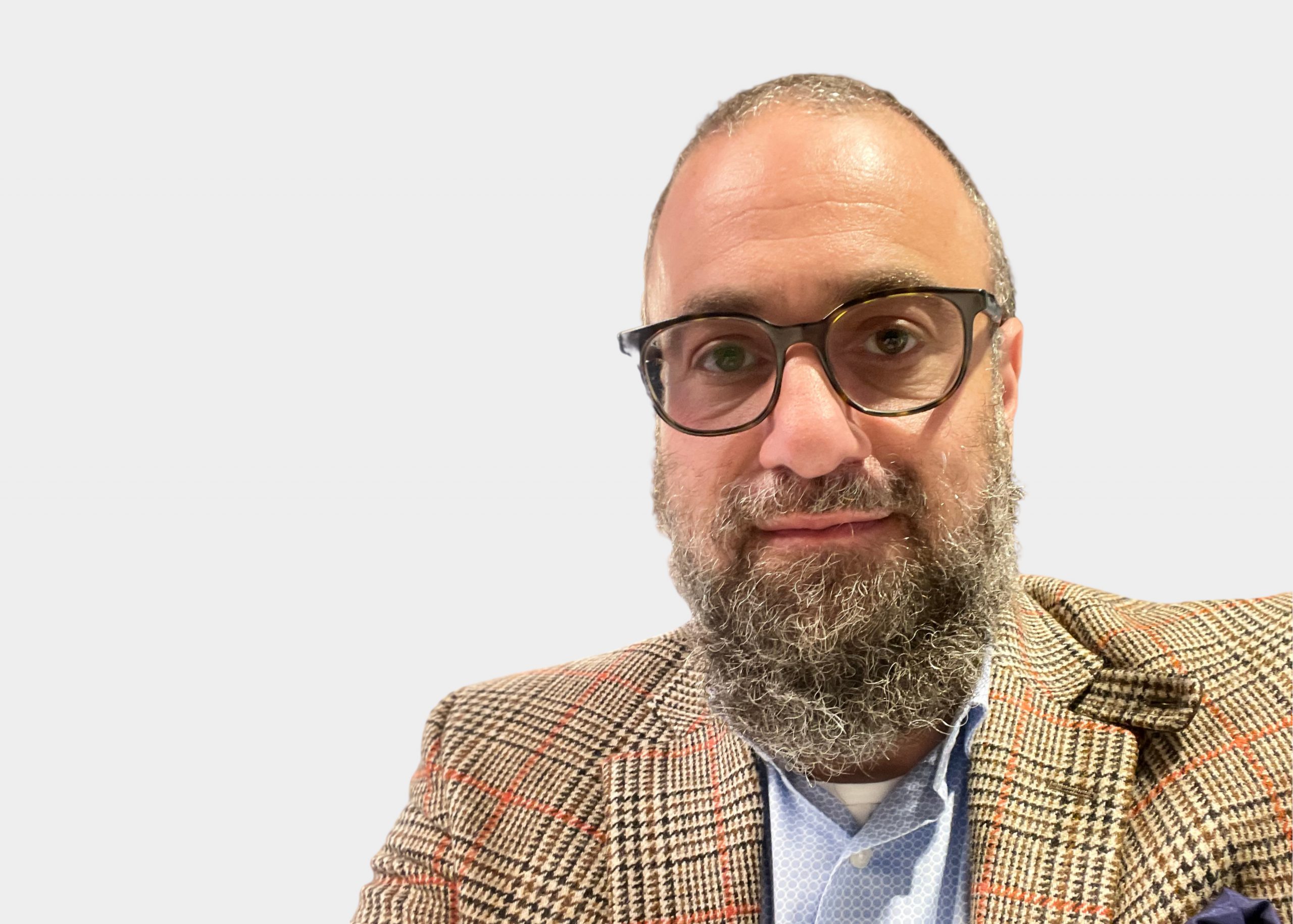 Mr. Abraham Rosenfeld
Abraham Rosenfeld was born in Brooklyn, NY and attended Chabad Yeshivos in the USA, UK, Australia, and South Africa. His business interests have covered a wide range of industries, including real estate, finance, pharmaceuticals, wholesale bakery distribution, restaurants, kosher food certification, wholesale medical supplies distribution, telemedicine, and ambulance transportation. He is currently studying to become a rabbinic adjudicator and is an active volunteer EMT member of Hatzalah EMS of South Florida. He is also the inventor and holder of two technology related international patents.
Abraham grew up in a low income neighborhood and circumstances. While seeking opportunities to better his future, he was fortunate to be mentored by individuals who went out of their way to patiently guide, share, and give him the chances he needed to succeed and prosper. He has dedicated his life to being charitable and 'paying it forward.' He is honored to be a Mentor for Solomon. Abraham is blessed with a wonderful wife, six beautiful children, and one grandson. He lives on Bay Harbor Islands, Florida.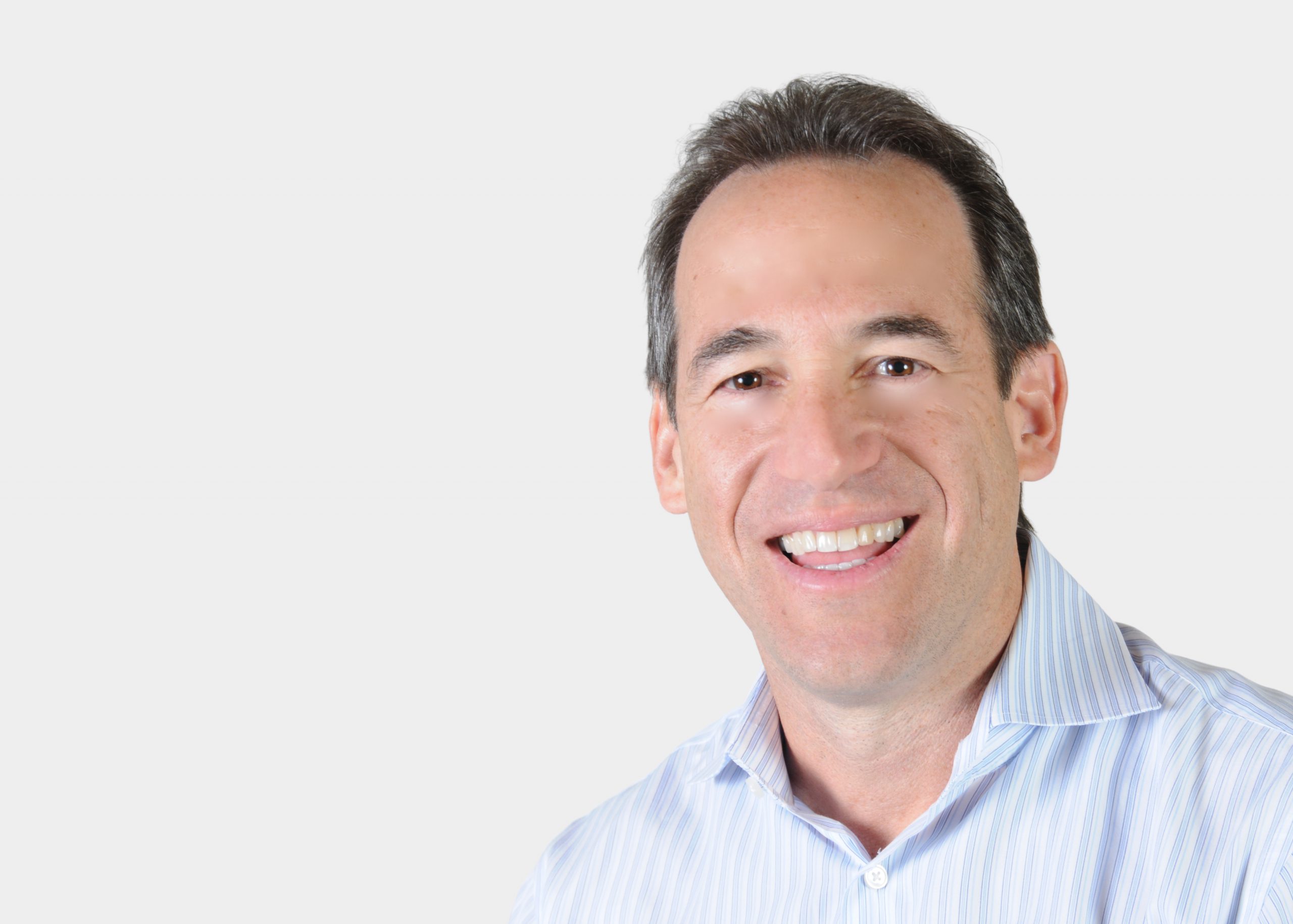 Mr. Jeffrey Wolf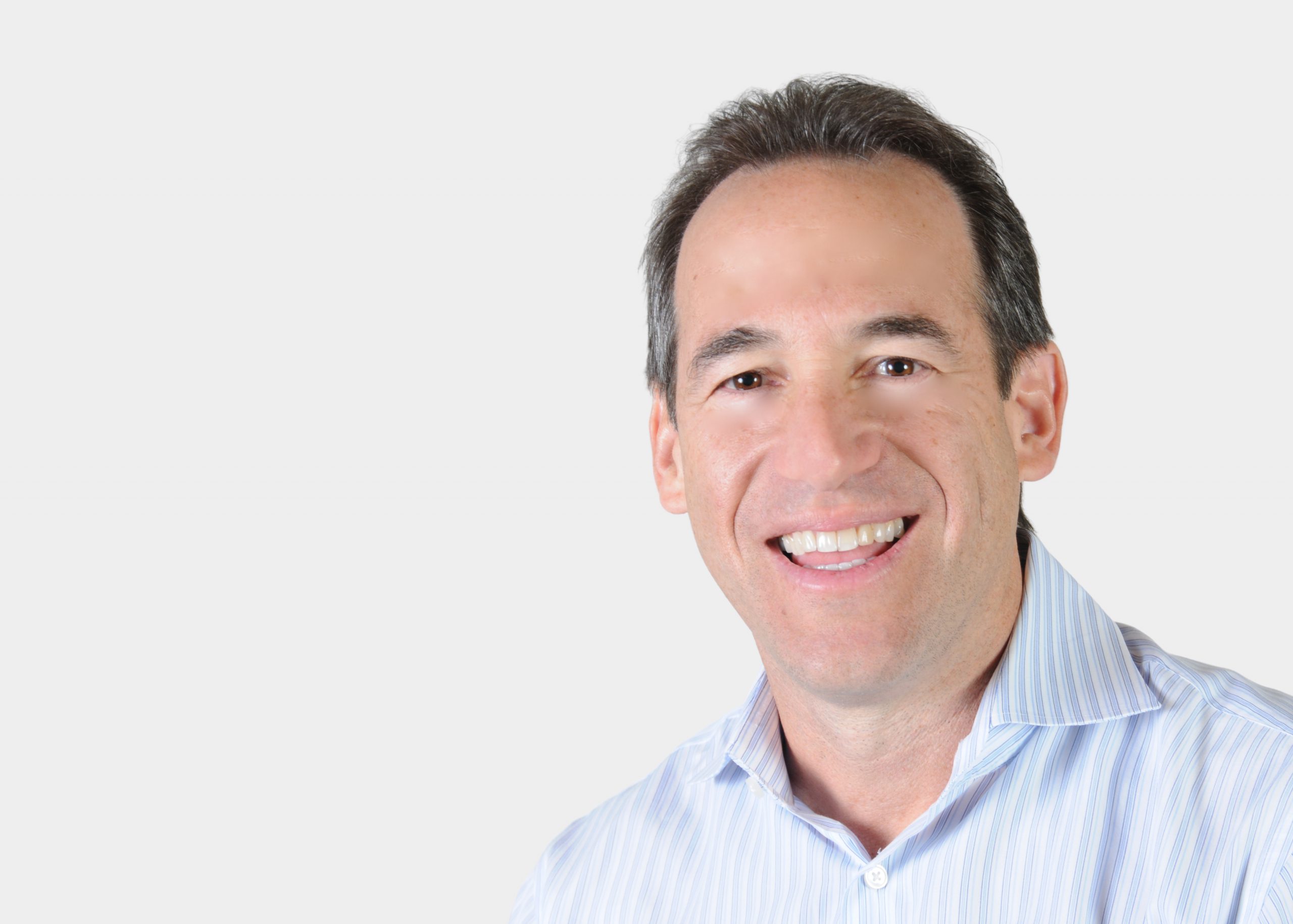 Mr. Jeffrey Wolf
Jeffrey Wolf, a native of Miami, Florida, has been in audio-visual and distribution since 1999, when he joined the family business. He grew the small family business into one of the leading providers to the pro AV industry. Jeffrey, along with his brother, David, launched the industry's first national labor sub-contracting business, Herman Integration Services, which is the industry's largest and only national sub-contractor to the AV Industry. Jeffrey was the Co-CEO of Herman ProAV until his company was acquired by ADI Global in February 2020. Today, Jeffrey and team run the Pro AV business under the ADI umbrella.
Jeffrey attended Tulane University and graduated with a Bachelor's degree in business. His Master's in accounting is from the University of Miami, where became a CPA. Jeffrey continued his education at the University of Miami School of Law, graduating with a JD. Jeffrey is married to Stefanie and together they have three beautiful adult children. They have been part of The Shul's family for over 20 years.

Fort Lauderdale Chapter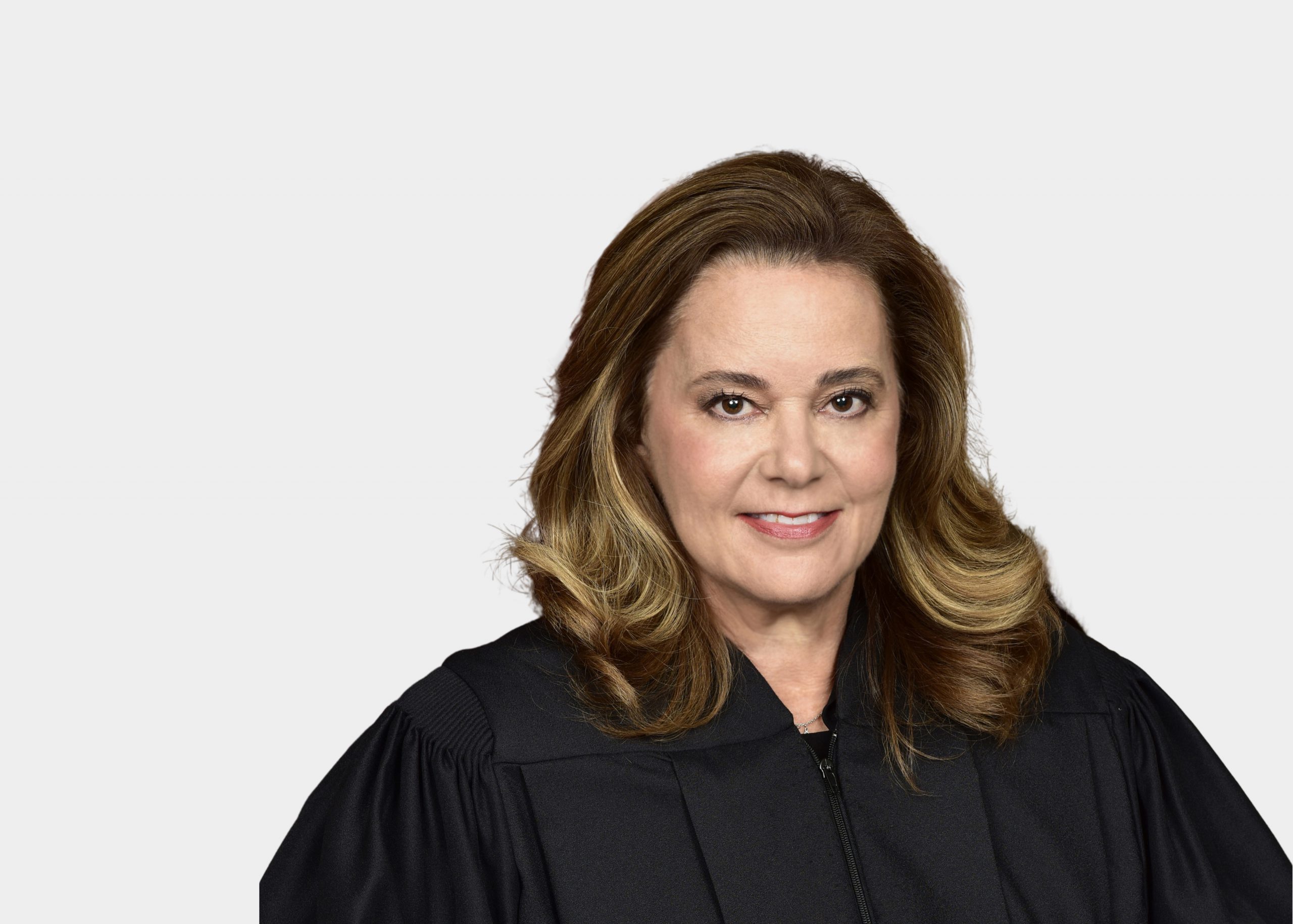 Honorable Judge Shari Africk-Olefson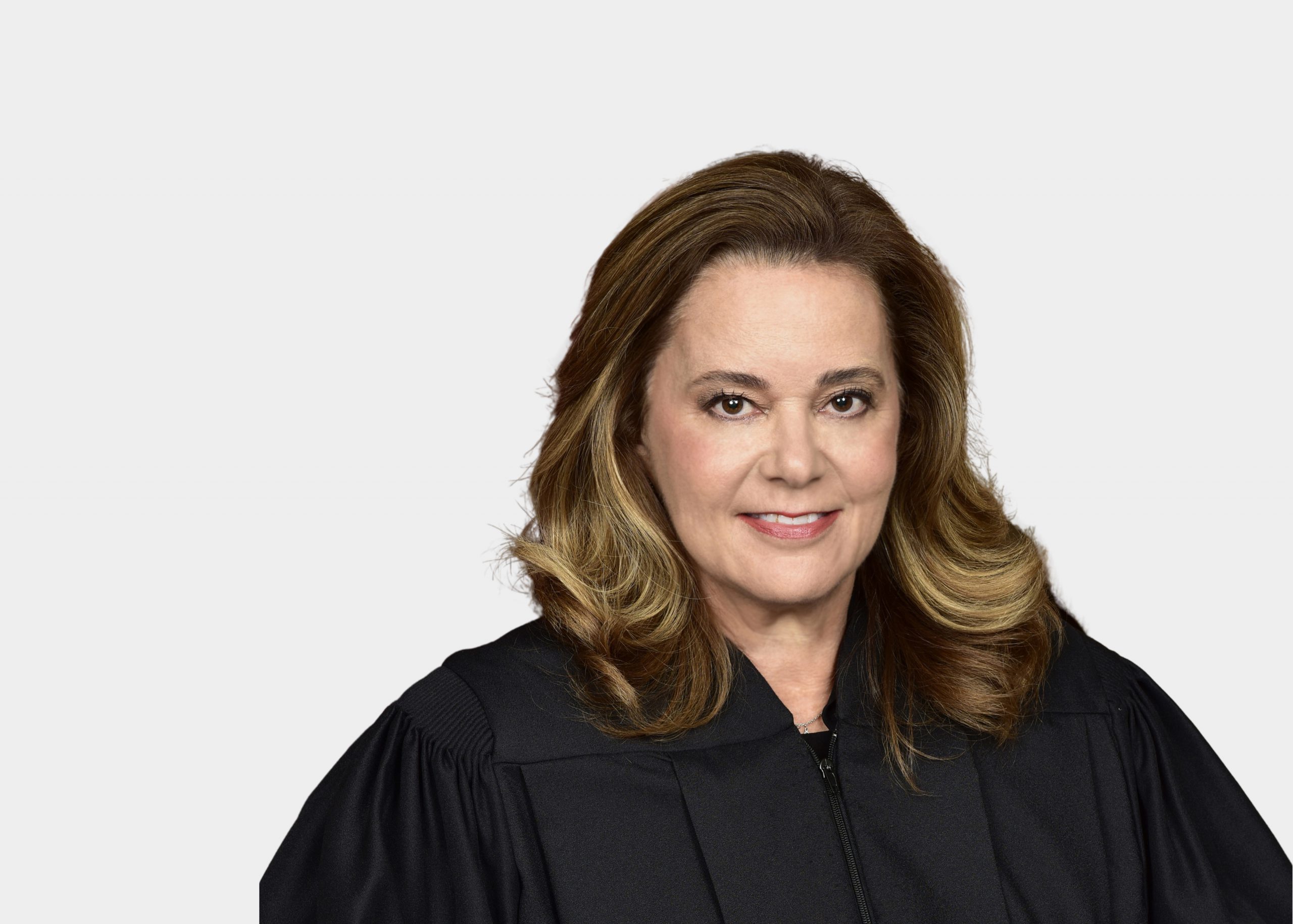 Honorable Judge Shari Africk-Olefson
Shari Africk-Olefson was elected to serve Broward County residents as a Circuit Court Judge for the Seventeenth Judicial Circuit in August, 2018. On the bench, Judge Africk-Olefson has worked hard to improve child welfare in Broward County in numerous ways, with a strong focus on improving court-facilitated placements and outcomes. Prior to that, Judge Africk-Olefson served as Executive Director of The Carnegie Group, a think tank based in Florida, Washington DC, and New York, where she convened and led crosssector experts in housing, finance, healthcare, and pay equity. For over a decade, she served as President and CEO of a Fortune 300 title insurance joint venture. Judge AfrickOlefson is the author of two books: Foreclosure Nation: Mortgaging the American Dream and Financial Fresh Start: Your Five Step Plan for Navigating the Recovery. Judge AfrickOlefson also contributed to a variety of publications for the legal community. During the 2008 real estate and economic crisis, she was relied upon as a respected subject matter expert, appearing on major news networks.
Judge Africk-Olefson helped pioneer the Collins Center for Mediation, applying her experience as a Certified Mediator to help save thousands of homes. As members of our community for almost fifty years, Judge AfrickOlefson and her family have passionately supported child welfare, the arts, environment and marine life, affordable housing, Israel/Jewish organizations, human rights, and equality. Judge Africk-Olefson earned Bachelor degrees in Psychology and Journalism from Carnegie-Mellon University; a Juris Doctorate degree from The Benjamin Cardozo School of Law at Yeshiva University in New York City; an LLM in Finance, Development, Real Property and Land Use from the University of Miami, a Masters degree in Psychology with an emphasis in Neurology from Nova Southeastern University; and a Doctorate in Education Leadership from New York University.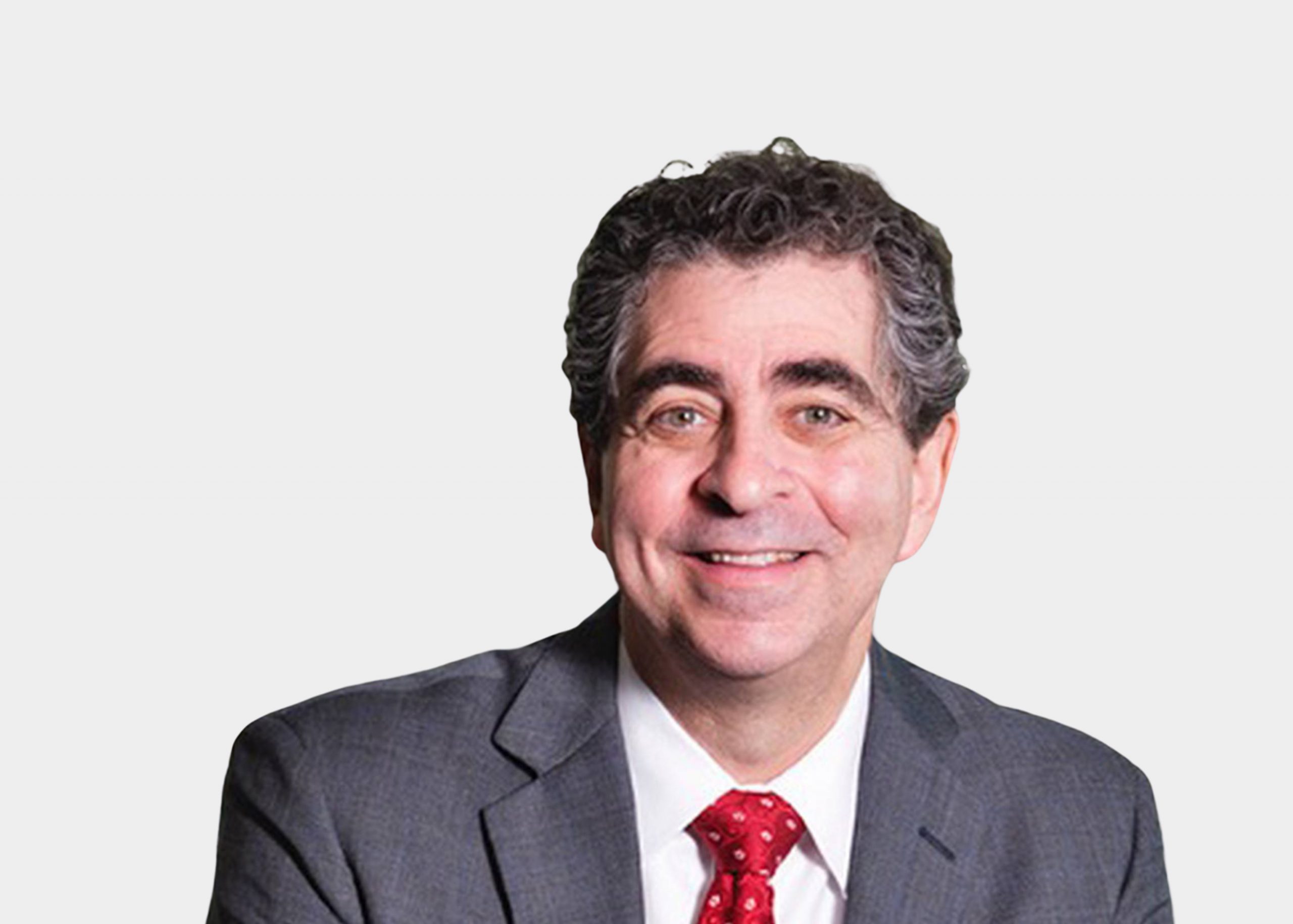 Mr. Michael Higer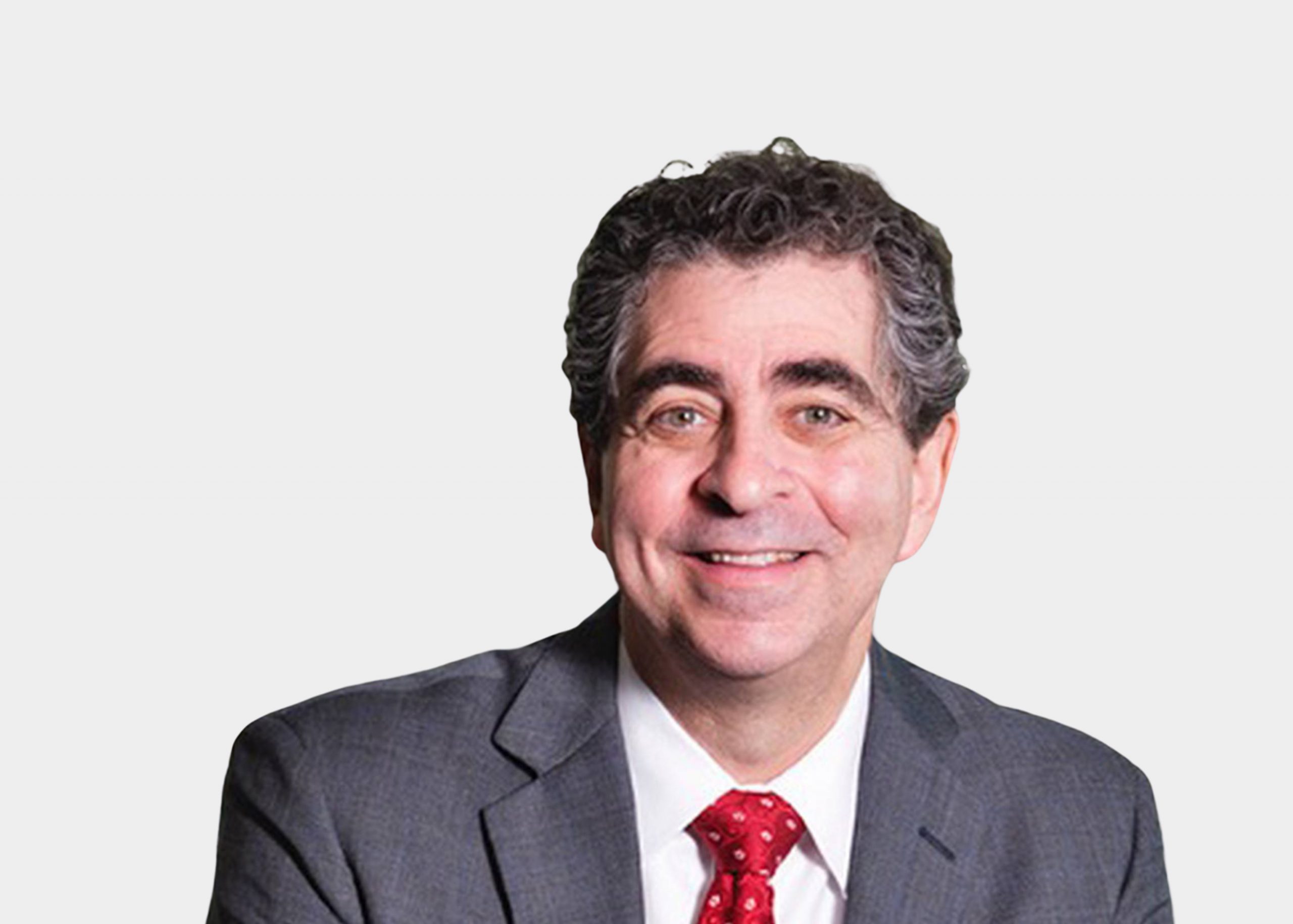 Mr. Michael Higer
Michael J. Higer is a partner with Berger Singerman, which has offices throughout Florida. He is a past president of The Florida Bar, where he is most proud of establishing a wellness program which focuses on the mental health of lawyers. He also served as a chair of the Business Law Section of The Florida Bar, which named him its Outstanding Member. He is widely regarded as one of the architects of the business courts that have been established throughout Florida. During his nearly 40 year career, Michael has represented clients before the state and federal trial courts and appellate courts, the Supreme Court of Florida, and the Supreme Court of the United States. His clients have included The Beatles, entrepreneurs and businesses, professional athletes, global financial institutions, and small business owners and individuals.
Michael currently serves on Florida's Judicial Qualifications Commission, which oversees the discipline of judges. He is an arbitrator on the American Arbitration Association's National Roster of Arbitrators and Mediators. He is recognized as a leading lawyer by Best Lawyers in America and Chambers USA, the latter of which recognized him for his singular representation of insureds against their insurance companies.
Michael has served as legal advisor to several synagogues and their rabbis. He is a champion of providing free legal services to the needy. During his year as President, The Florida Bar established an online legal services portal which facilitates the connection between lawyers and individuals who would otherwise be unable to find a lawyer or afford one.
Most important to Michael is his family. He has been married to his wife, Bobbie, for forty years, and is the proud father of Samantha and Adam, and grandfather of Jaxson, Noah, and Madison.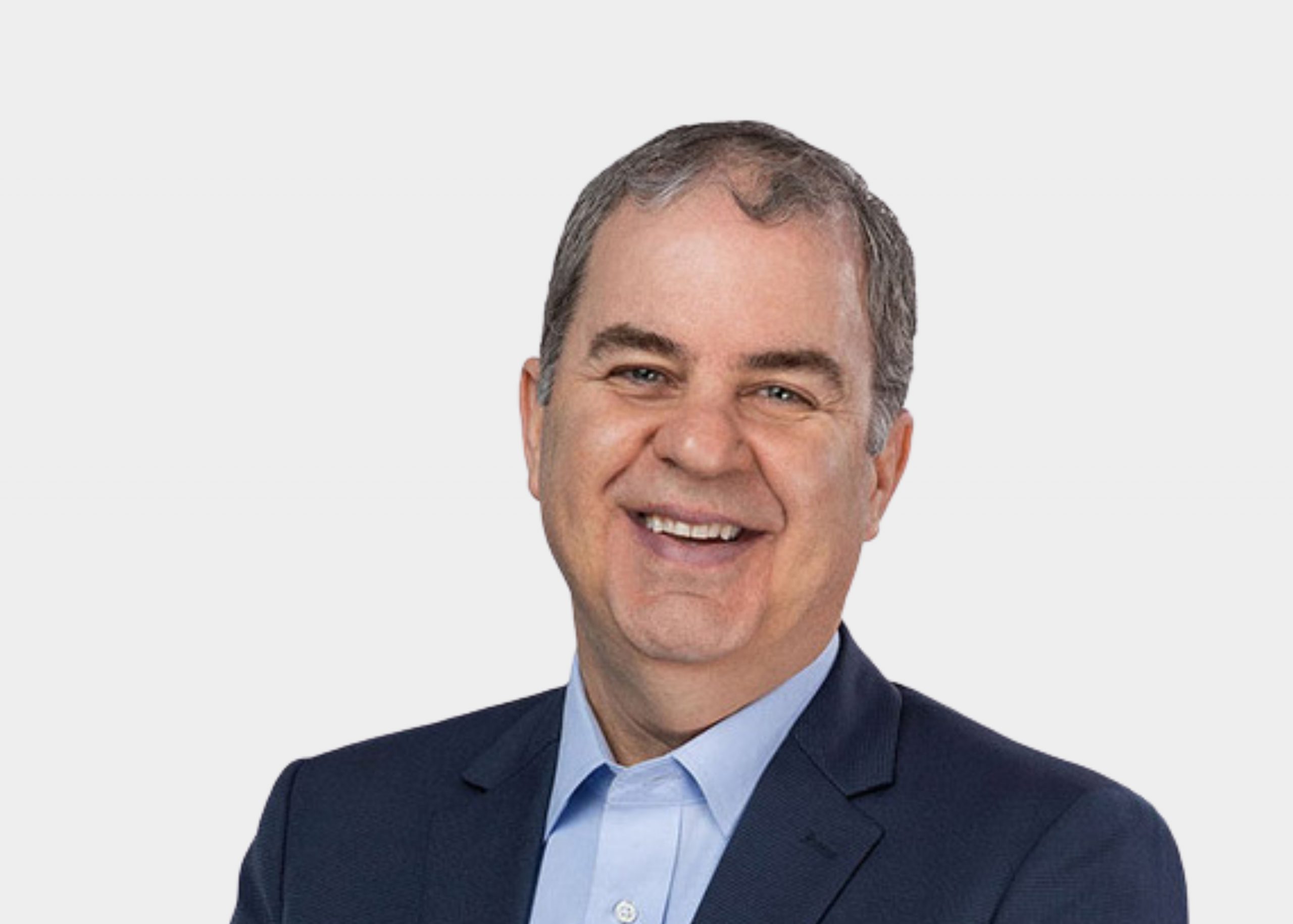 Mr. Andy Rosen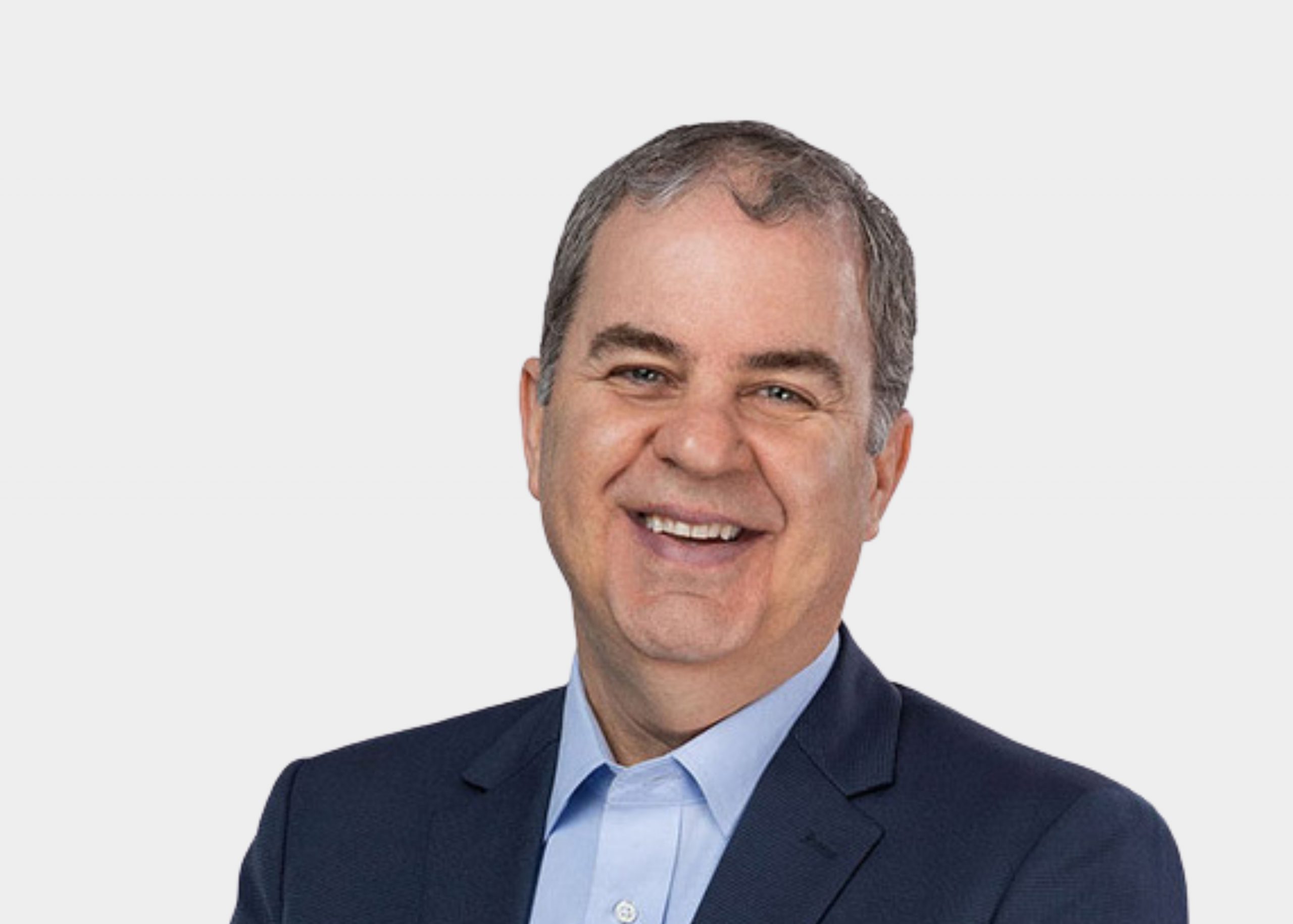 Mr. Andy Rosen
Andy Rosen is Chairman and CEO of Kaplan, Inc., one of the world's largest and most diversified education companies, and EVP of Graham Holdings Company. Since joining Kaplan in 1992, Rosen has helped pioneer much of the company's innovation and growth, with a focus on student success and outcomes. Under Rosen's stewardship, Kaplan has built some of the world's premier learning organizations, expanded its presence around the world and across the age spectrum, established new partnerships with universities and companies globally, introduced cutting-edge new technology platforms and spearheaded the use of learning science to drive improvements in the student experience. Rosen is also the author of "Change.edu: Rebooting for the New Talent Economy," which details the history of innovation and incentives in American higher education and lays out a prescription for restoring its pre-eminence. Bill Gates, writing in The Washington Post, called the book "truly important." Rosen is a graduate of Duke University and Yale Law School. He and his wife Marcelle, a physician, have two children and live in Fort Lauderdale.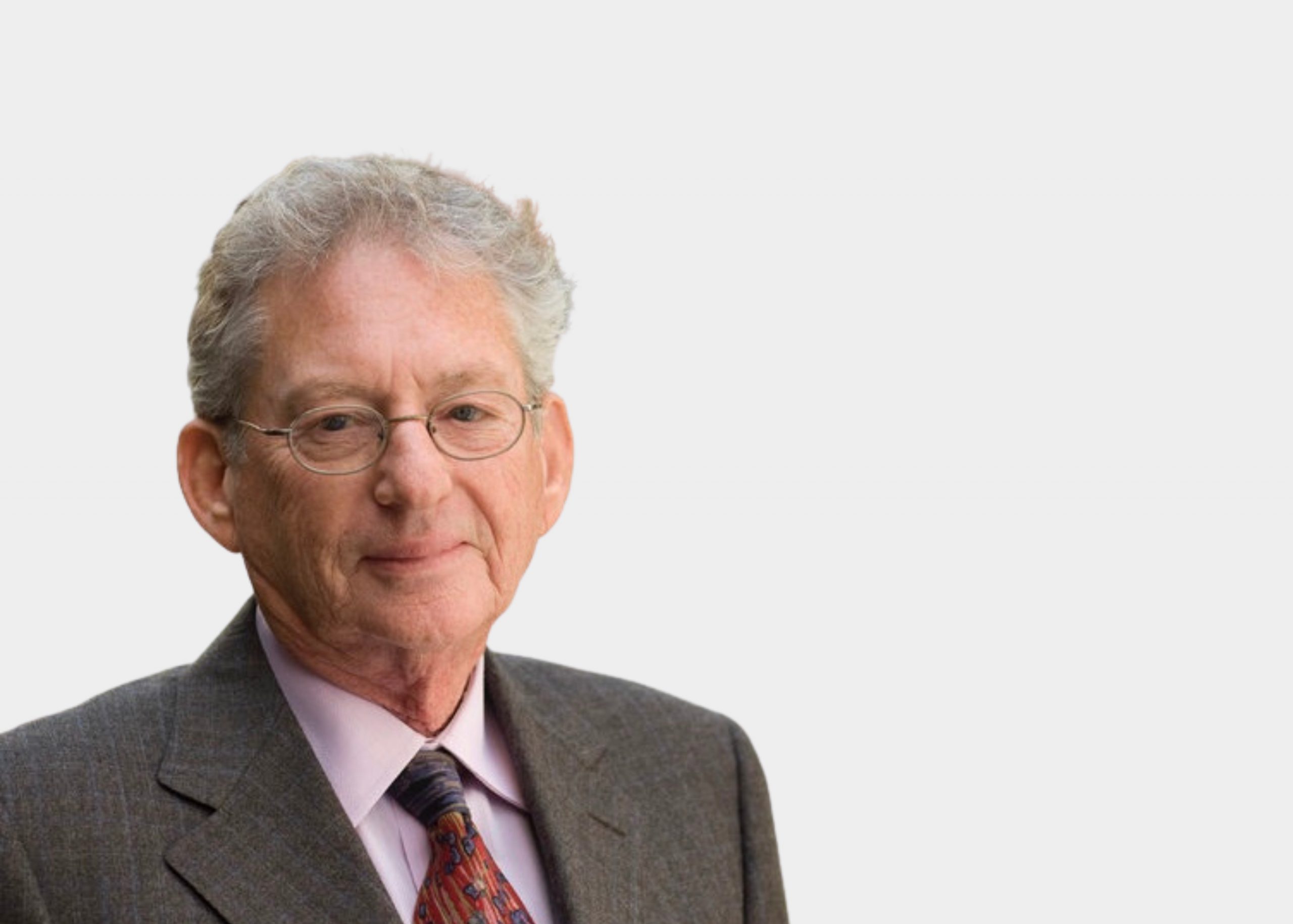 Dr. Murray Zedeck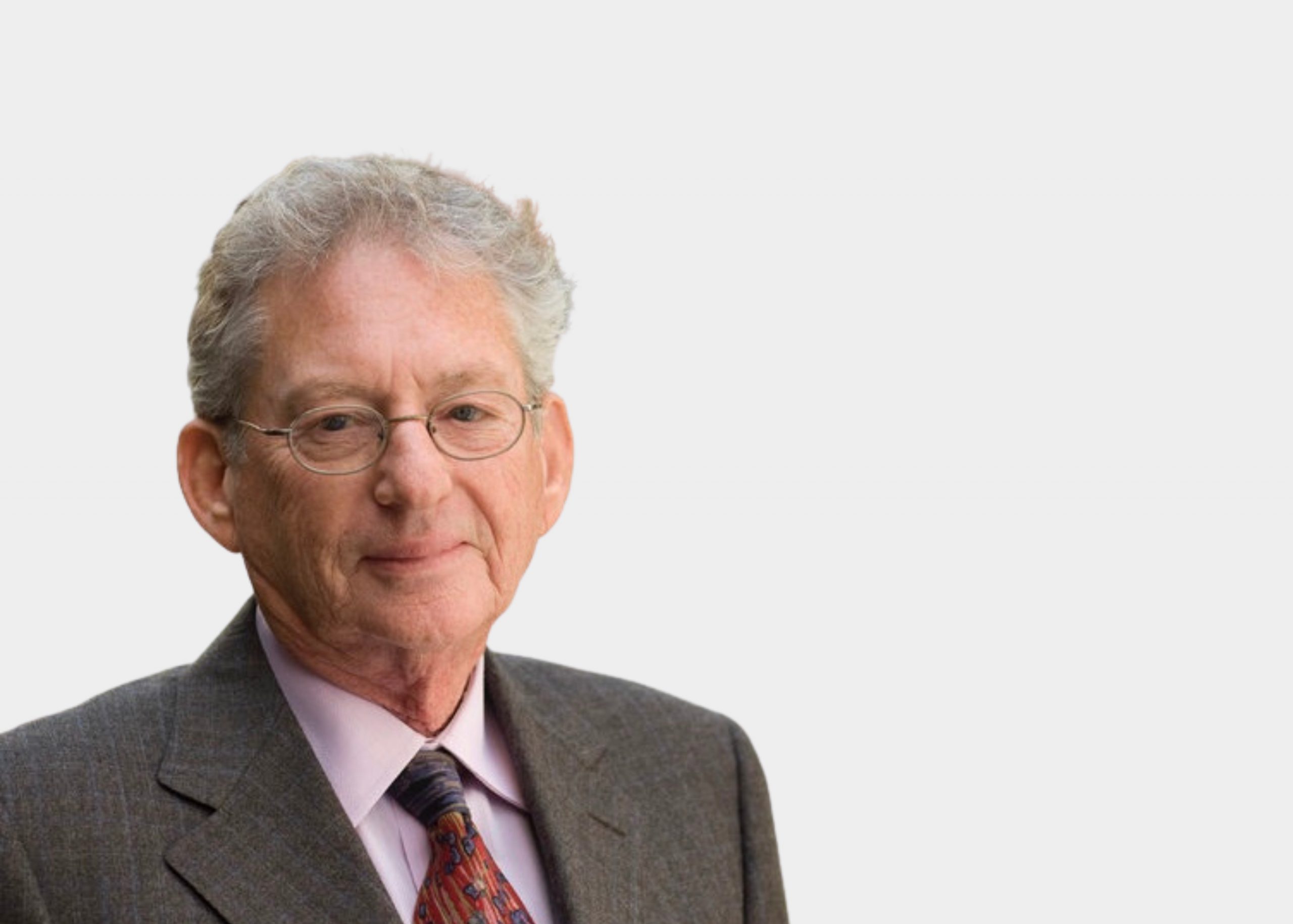 Dr. Murray Zedeck
Born and raised in Brooklyn, NY, Dr. Zedeck attended Long Island University, College of Pharmacy for his B.S. degree, which served as his pharmacist licensure. Upon graduation, he attended the Philadelphia College of Osteopathic Medicine, graduating with a DO degree. Dr. Zedeck led a family practice for 25 years in North Miami as a principal owner of Norwood Medical Clinic, which he designed and constructed. He also served as Chief of Staff, Chairman of Family Medicine, member of the Executive Committee of Southeastern Medical Center, and Director of the Health Planning Council of Miami Dade County. He was the first DO admitted to the staff of Jackson Memorial Hospital.
Dr. Zedeck was chair of the Department of Community Medicine at the medical college that is now known as Nova Southeastern College of Osteopathic Medicine. While in full time practice, he formed various real estate partnerships, developed land, and built hundreds of homes in South Florida on both coasts, along with his brother, Leonard.
Dr. Zedeck served as chairman of the Broward County Housing Finance Authority, and was an active member of "Broward Beautiful," an agency of the Broward County Government.
As chairman of the Allocations Division of Broward Jewish Federation, he was able to direct funds to various Jewish schools and organizations.
His real estate interests led him to becoming a member of four South Florida full service Community Commercial banks, and the chairman and founder of two. Currently, Dr. Zedeck is retired from medical and direct real estate projects and enjoys passive investment monitoring as well as travel, gardening, family adventures, and continuing education. He resides with his wife, Lila in Fort Lauderdale, as well as in Steamboat Springs Co, and Sarasota Fl.
Dr. Zedeck has a history of mentoring pre-med students and as an informal 'life coach", looking to continue his activities and share insights with young people in their "upward travels".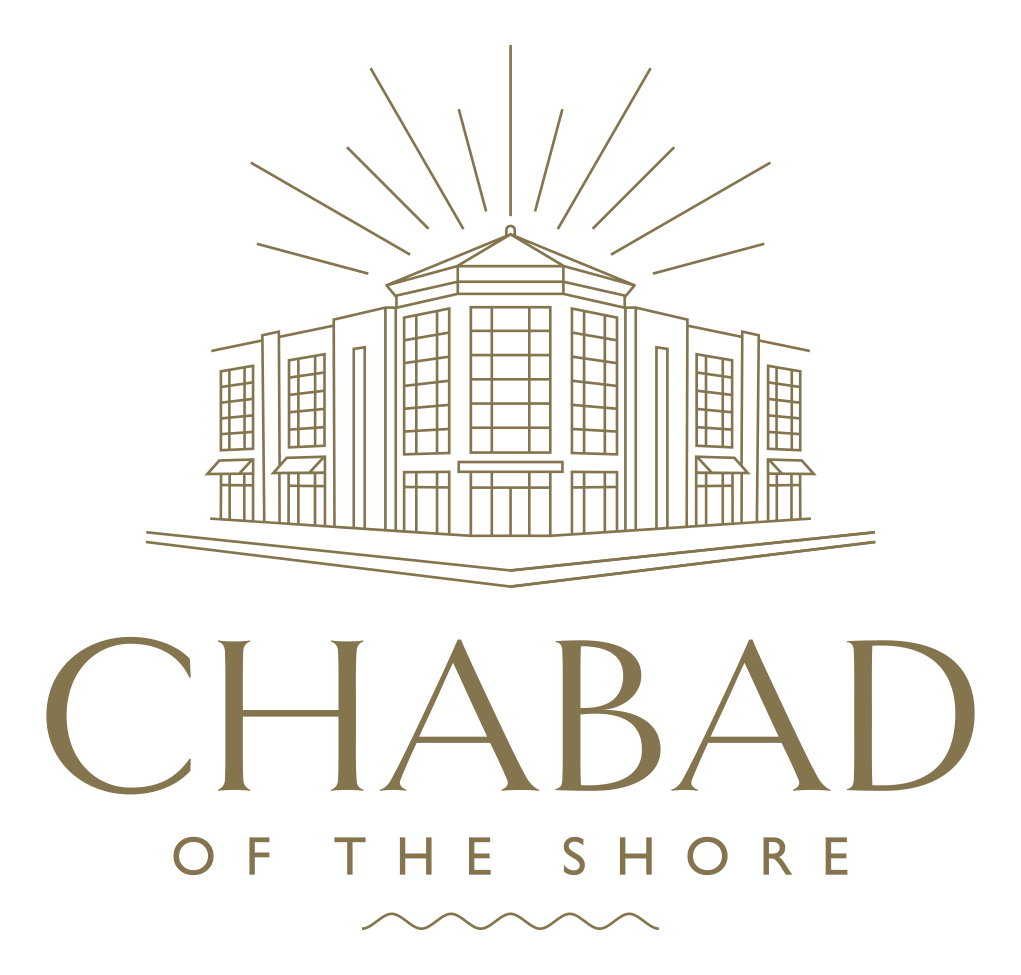 Monmouth Chapter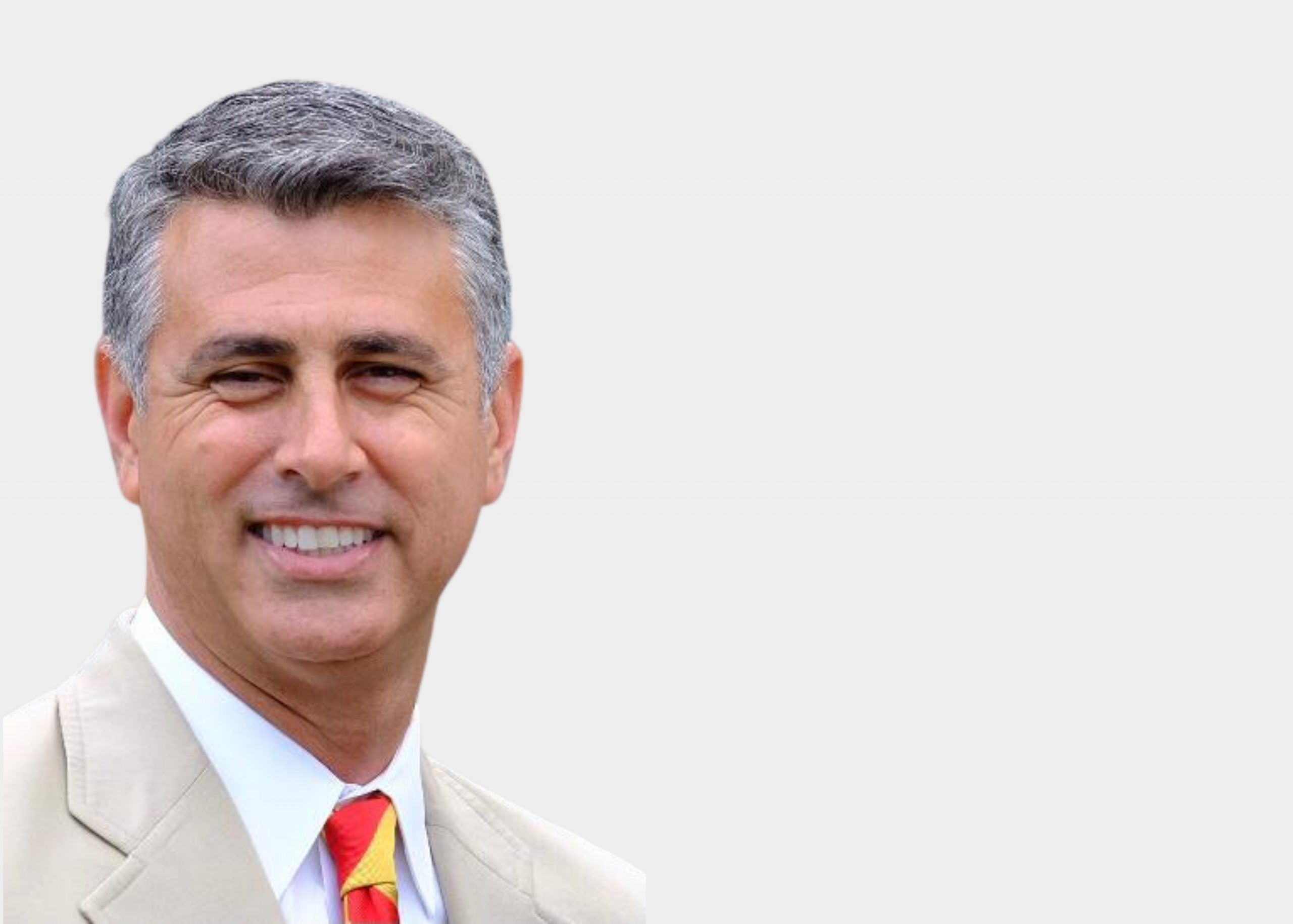 Major Joshua Zager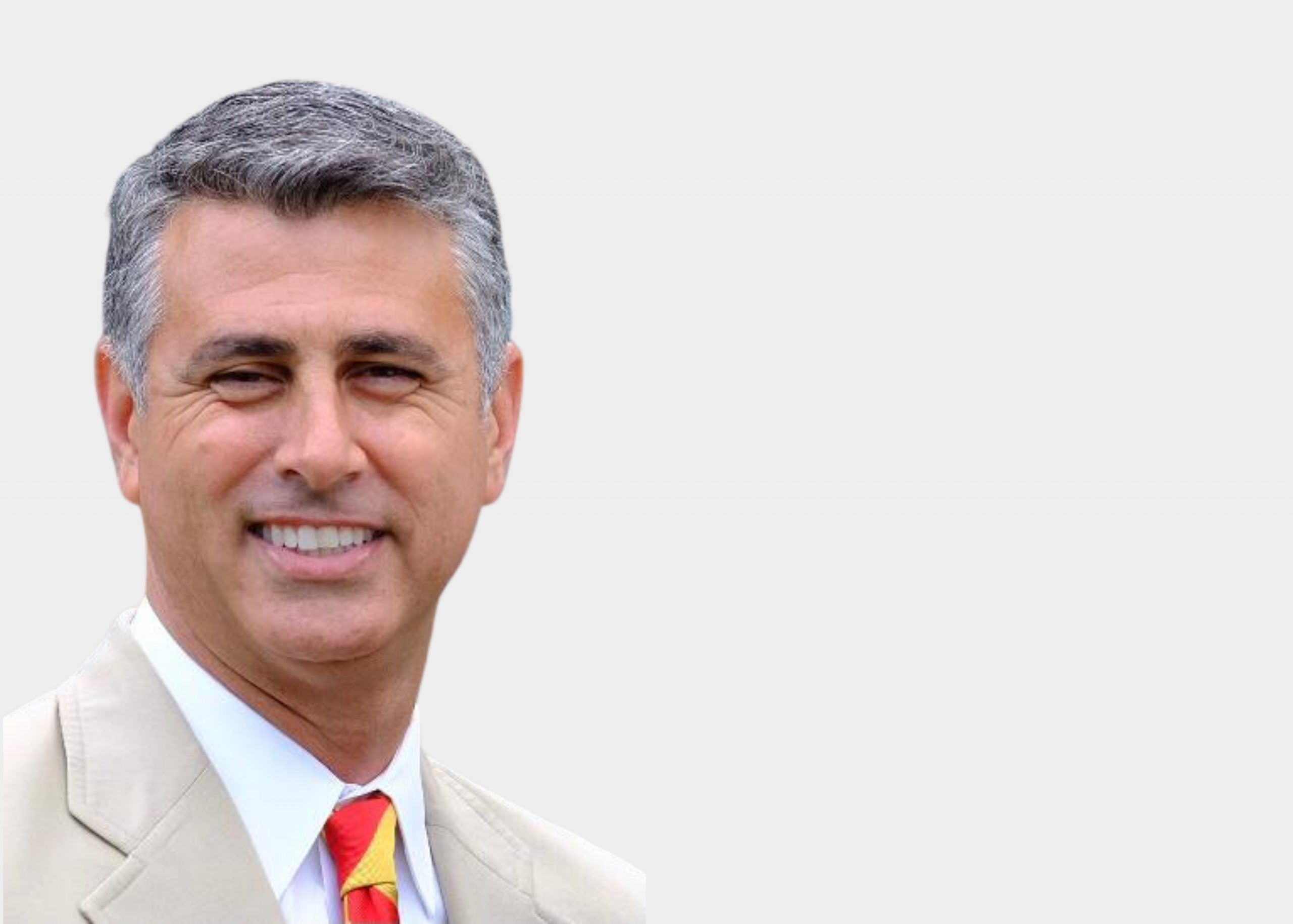 Major Joshua Zager
Major Joshua Zager was born and raised in Fair Haven and graduated from RFH in 1989. After graduating from Franklin and Marshall College in 1993, he went on to join the Israeli Defense Forces. Major Zager then joined the US Marines and received his wings in 1999. He has served with Marine Fighter Attack Squadron 251 and Marine Fighter Attack Squadron 533. Major Zager deployed with the "Thunderbolts" of VMFA-251 in September, 2001 and flew 43 combat missions over Afghanistan. With the "Hawks" of 533, he participated in a deployment to Japan and Korea. Major Zager served in the Navy and Marine Tactical Jet Training Squadron 22 as the Training Officer and Senior Marine. He later moved to Accra, Ghana where he served as the United States Marine Corps Attaché to Ghana, Togo, and Benin from 2009 -2011. Major Zager returned from Africa to serve at the Pentagon on the Staff of the Assistant Secretary of the Navy. Major Zager's personal awards include the Defense Meritorious Service Medal, the Air Medal (Individual Action), the Air Medal (3 Strike Flight awards), the Air Force Aerial Achievement Medal and the Navy- Marine Corps Commendation Medal. Major Zager currently lives in Fair Haven with his wife Jana, and two children, Nathan and Lily.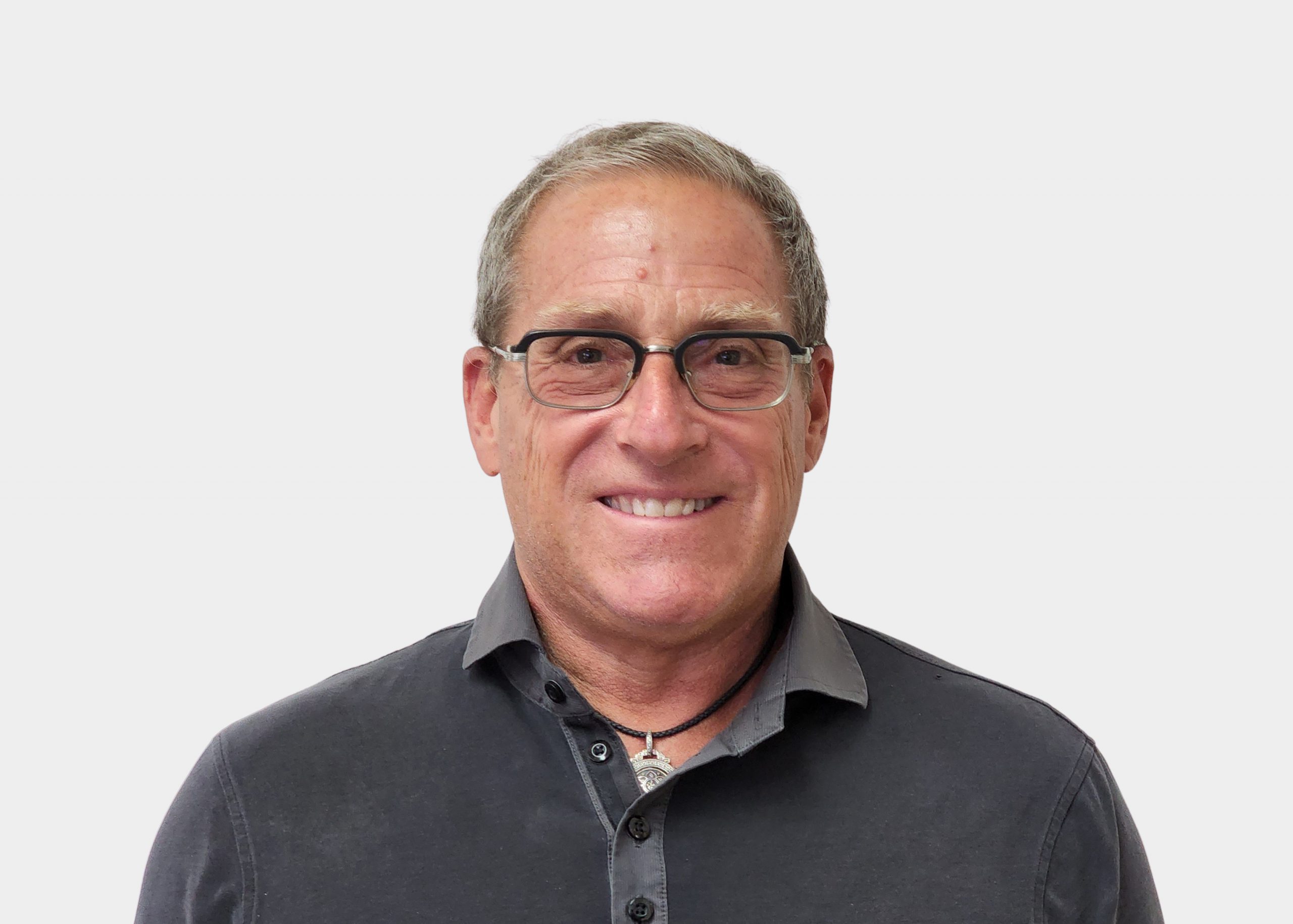 Mr. David S. Baker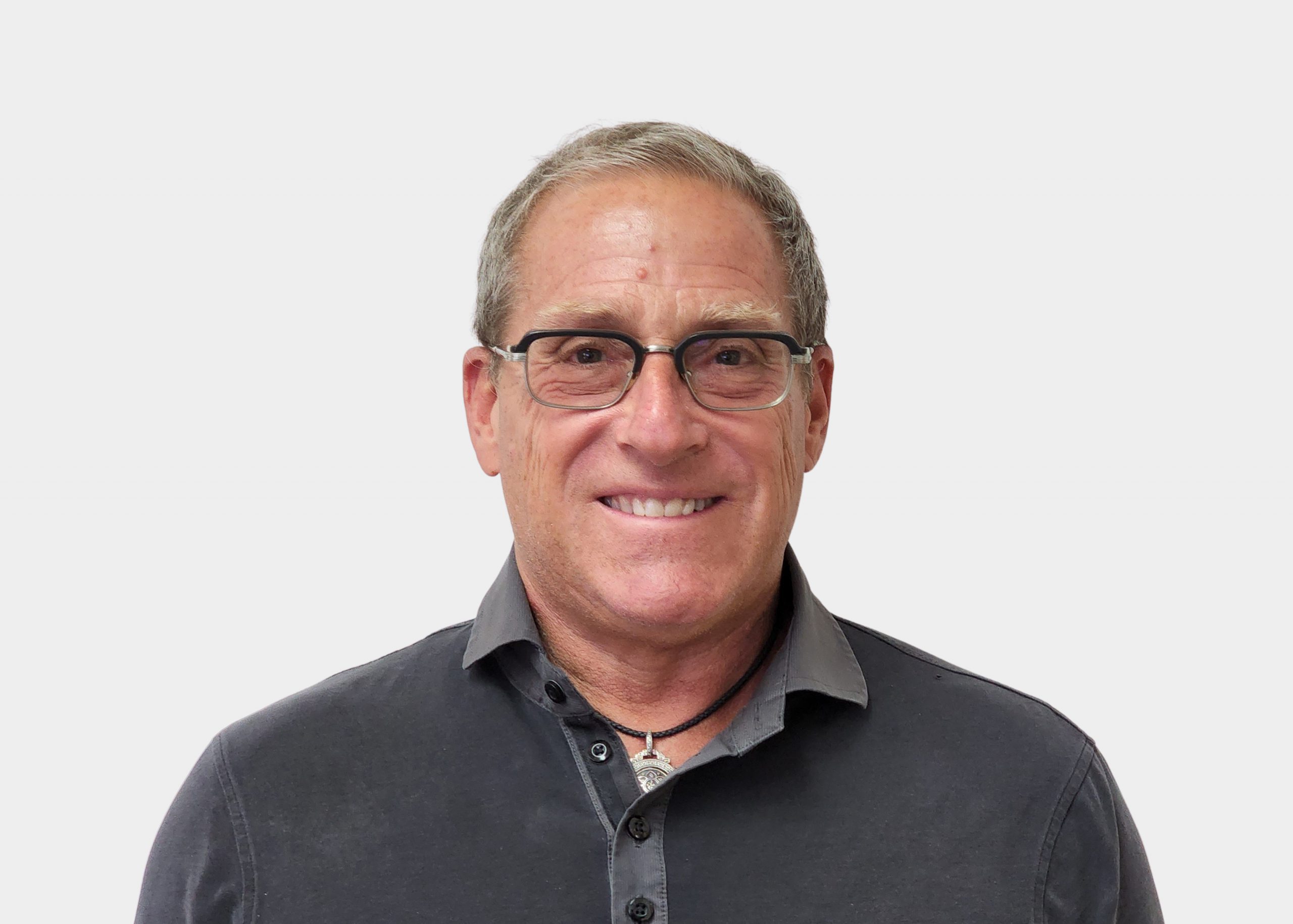 Mr. David S. Baker
David S. Baker, Vice President of R. Baker & Son, has over forty years of combined field, office, and management experience in the field of millwright, rigging, plant dismantling and relocation, selective demolition and total site demolition. For the past twenty years, he has taken the company from sales in the $500,000 range per year, up to over $21m per year. In addition to the above, Mr. Baker is a partner in marinas, commercial properties in Monmouth County, a ski area in Hunter, New York, and many home development projects in Hunter, New York. Mr. Baker is former Shore Regional High School Board of Education President, and former President of the Monmouth Beach Board of Education, serving on each board since 2006 and 2000 to 2017 and 2018, respectively. He is a strong community leader and advocate for the school communities he served.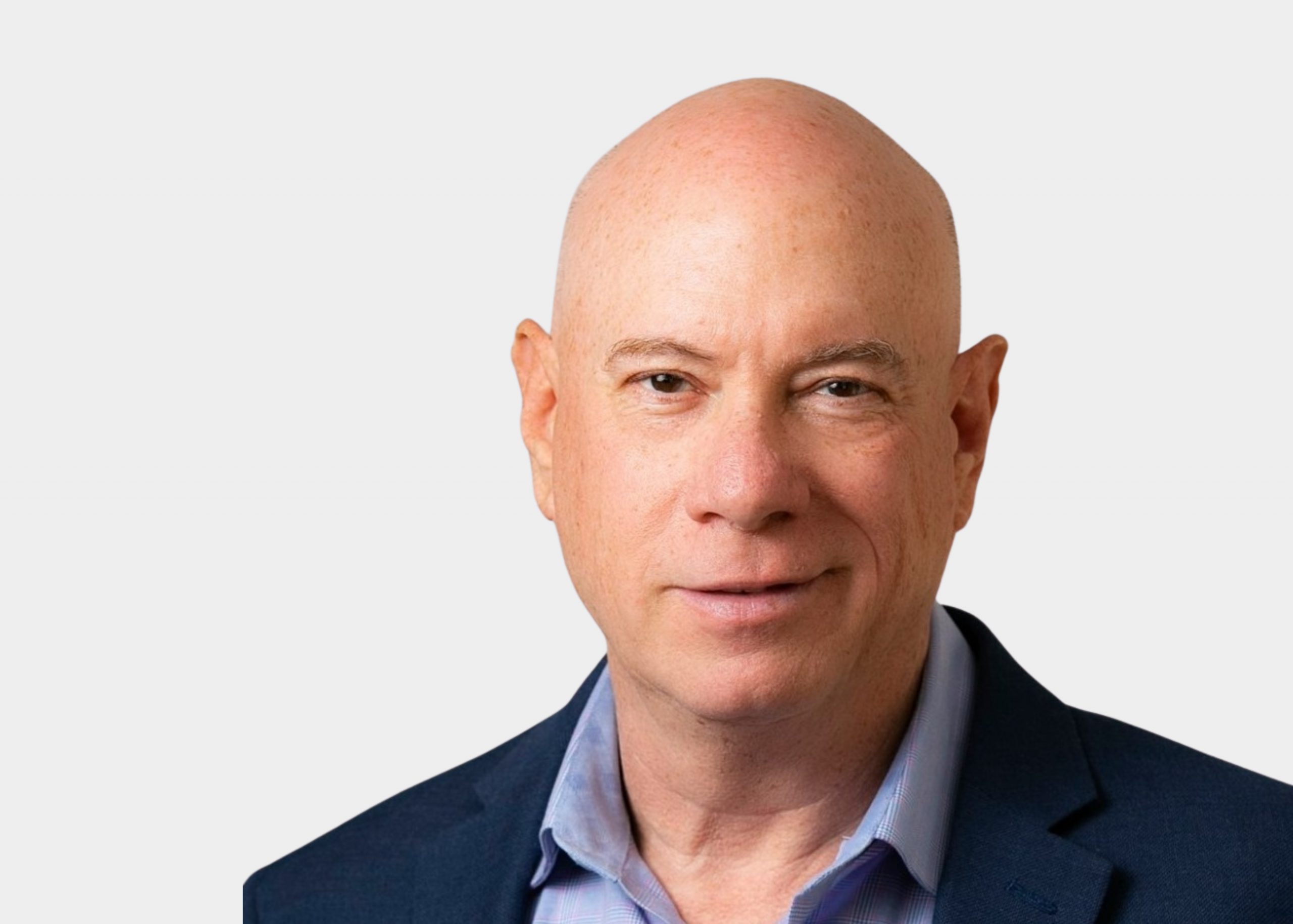 Mr. Ira Eckstein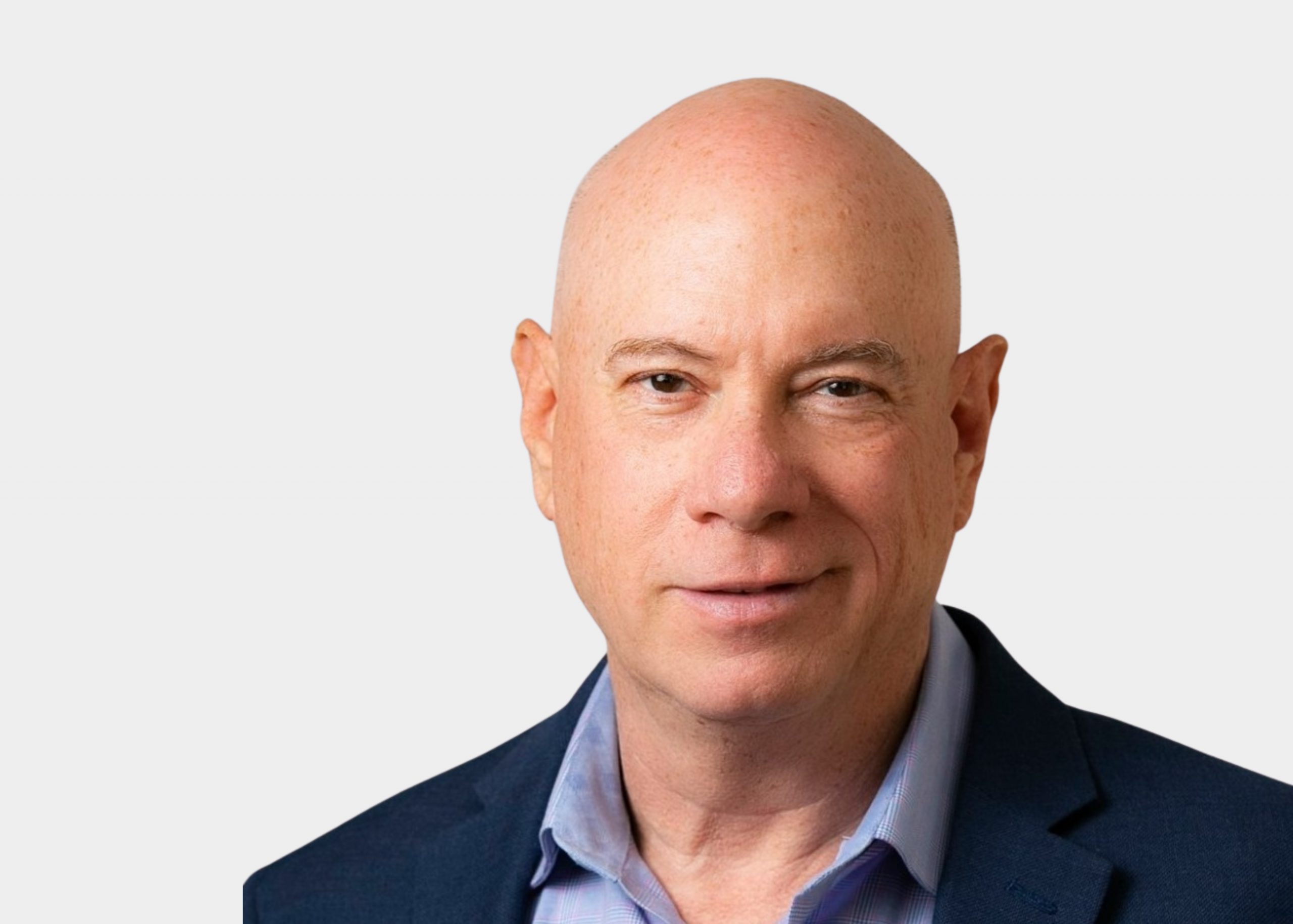 Mr. Ira Eckstein
Ira Eckstein currently works as an independent real estate and equity investor. Previously, he worked on the New York Mercantile Exchange (NYMEX) for 30 years, where he was the CEO of AREA International Trading Corporation. This company, which he started in 1991, which began with just 3 clients, grew to become a top floor brokerage firm. During his tenure, he frequently appeared on CNBC's Halftime Report and Bloomberg's Closing Bell, discussing commodity trends and financial news. After leaving the Exchange in 2014, Ira headed a marketing and technology company before transitioning into real estate and equity investing. Ira looks forward to sharing his knowledge and personal experience with young professionals.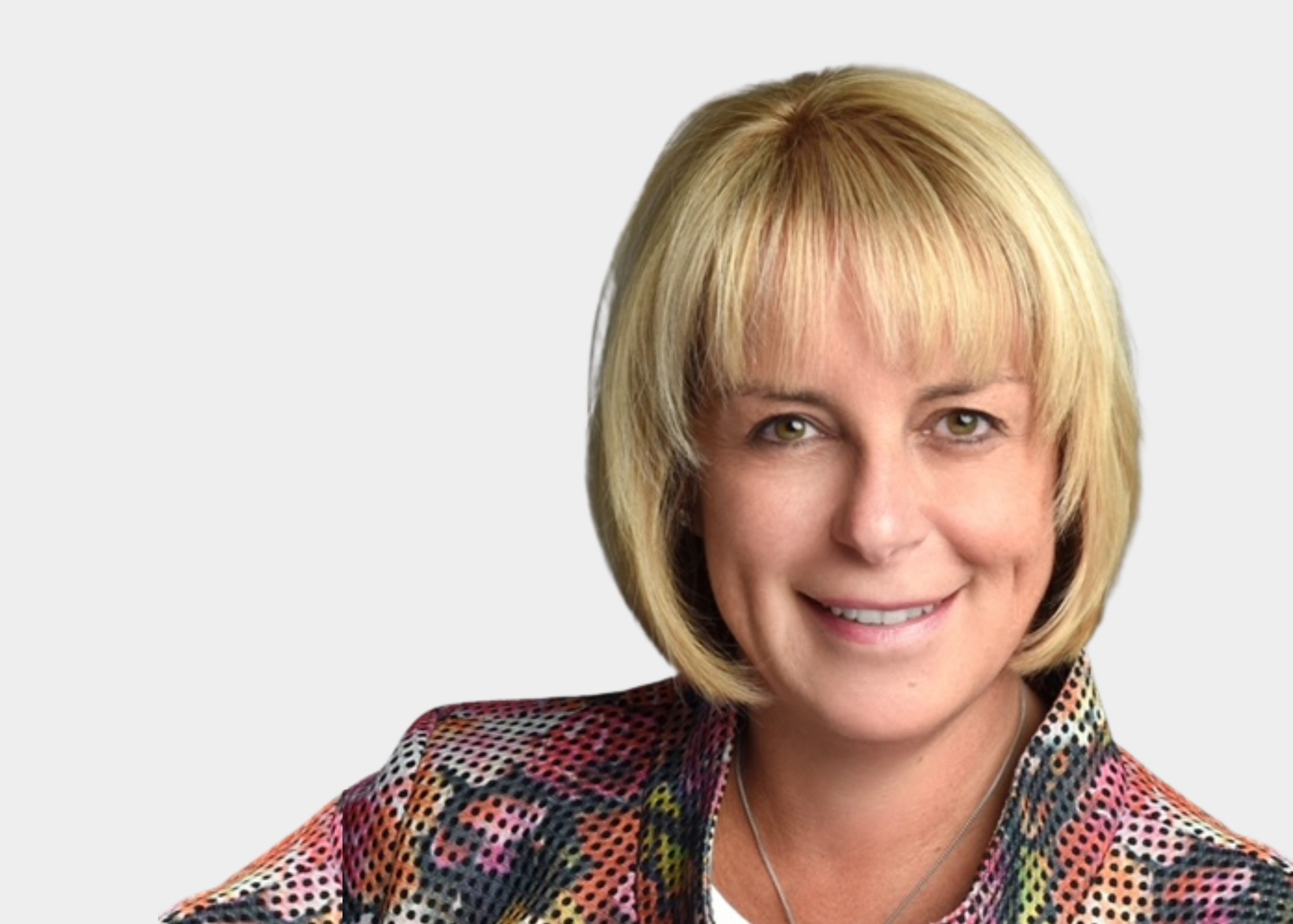 Mrs. Laurie A. Hesslein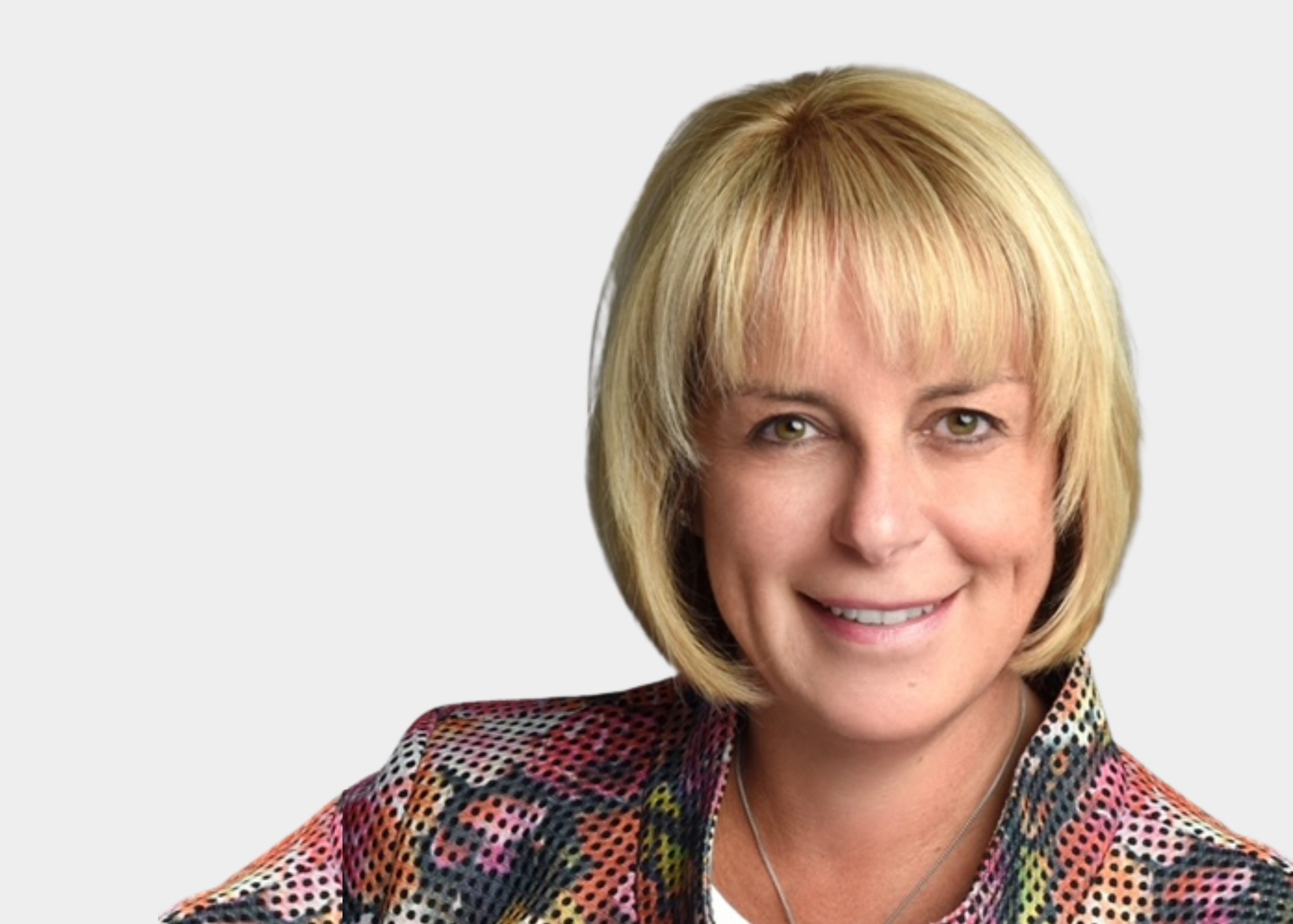 Mrs. Laurie A. Hesslein
Laurie A. Hesslein is currently an independent director for the VanEck Exchange Traded Funds Trust, and most recently the First Eagle Senior Loan Fund and the First Eagle Equity Growth and Income Opportunities Fund. She has over 35 years of experience in leadership and board roles across Asset Management, Wealth Management, and Consumer Lending. Through May, 2017, Mrs. Hesslein was a Managing Director and Head of Local Consumer Lending, North America at Citigroup. Prior to this role, in the City Holdings Division, she executed the Morgan Stanley Smith Barney wealth management joint venture. Previously at Smith Barney/Citigroup, Mrs. Hesslein held a number of leadership roles within Smith Barney's Private Client Division, serving over 12,000 Financial Advisors and their clients. During this time, Mrs. Hesslein led the development of several new programs. Mrs. Hesslein earned her Bachelor of Arts degree in Economics from the University of Pennsylvania and has served as both an interested and independent director for a number financial boards, as well as a non-profit board. She is married with 2 adult children and lives in Red Bank, New Jersey.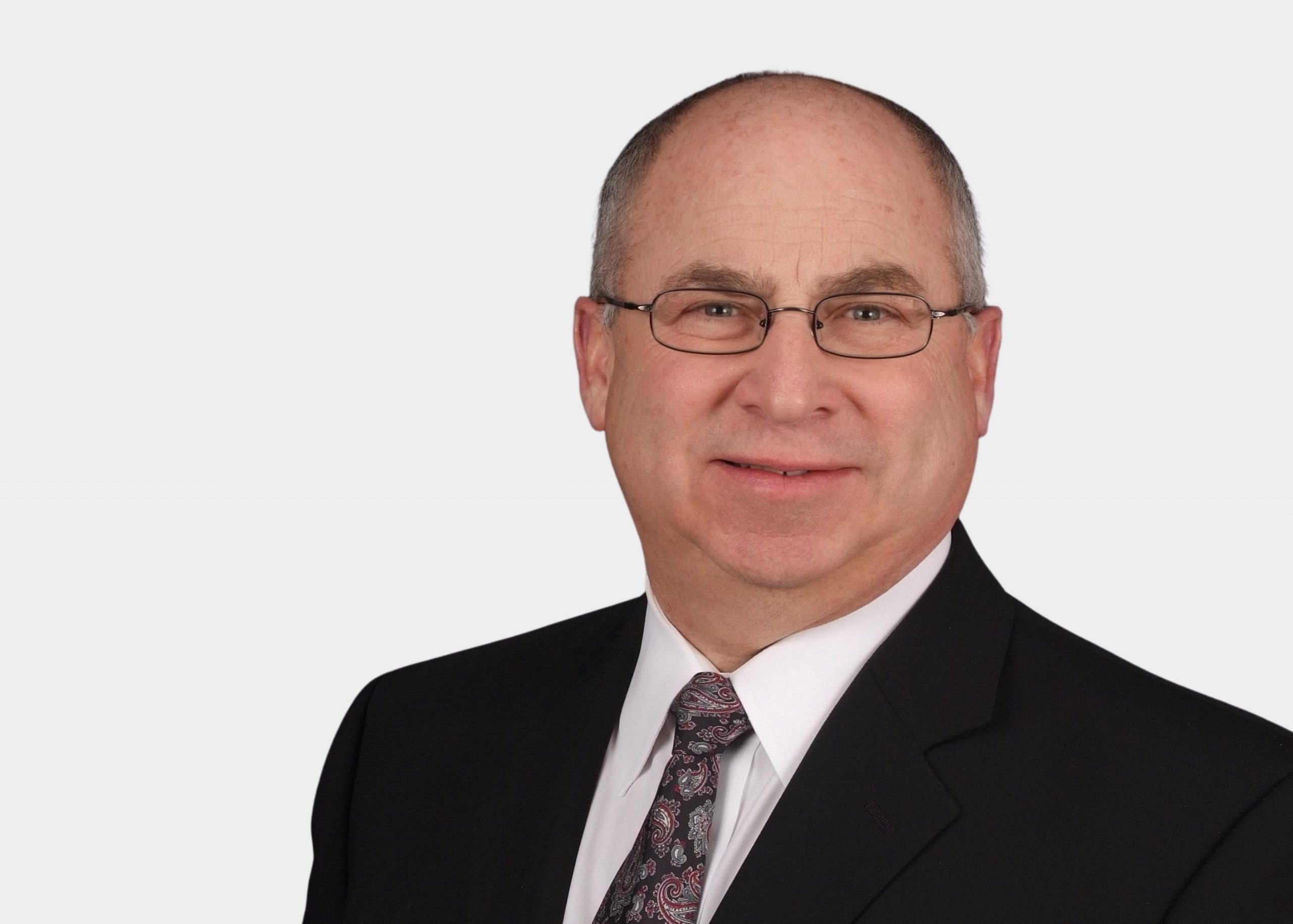 Mr. Carl P. Gross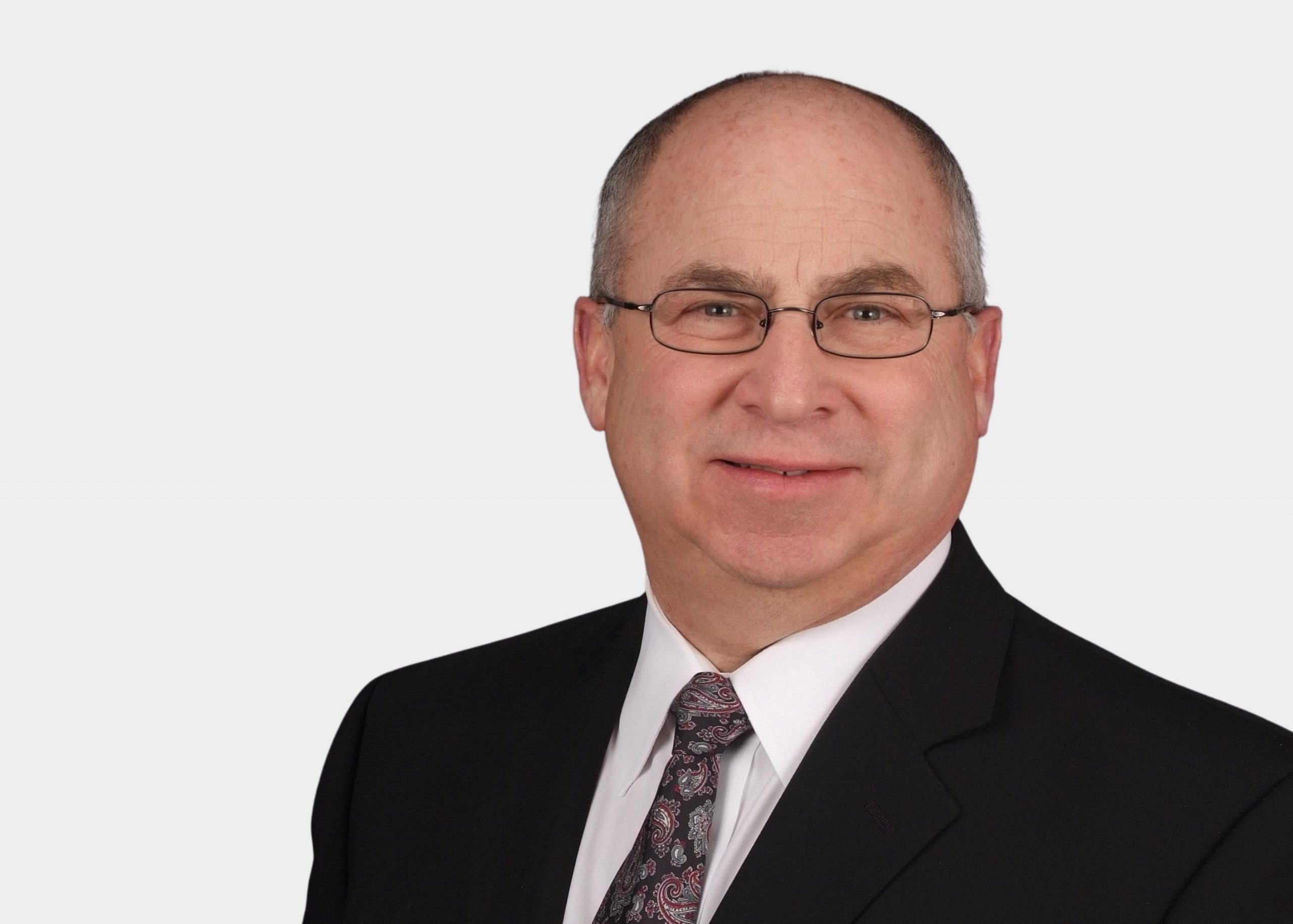 Mr. Carl P. Gross
Carl P. Gross is a lifelong Monmouth County resident. He is a graduate of Valley Forge Military Academy, Rutgers University, Bachelor of Science in Civil Engineering, and Suffolk University Law School JD. In 1970, he set up a law practice specializing in real estate. From 1982 to the present, he has been the President of G.B. Ltd. Oper. Co. Inc., a real estate management company he founded with Henry H. Bloom. G.B.'s portfolio consists of over one million square feet of rentable space. Carl's career has provided him with the ability to undertake many philanthropic endeavors. Over the past 25 years he has been extensively involved with the Boy Scouts of America and has served as President of Monmouth Council BSA. He has been the Cubmaster of Pack 1 and Scoutmaster of Troop 1 in Monmouth Beach. He is most proud of the 16 Eagle Scouts that he mentored. Carl is a member of the Chabad of the Shore. He is a supporter of the US Holocaust Memorial Fund, Jewish Federation, AIPAC, and many more organizations, including Monmouth University. Carl has been married for forty-seven years to Mary, is the proud father of Zachary, and uncle to Michael. His hobbies include sailing, skiing, car races, and bike riding.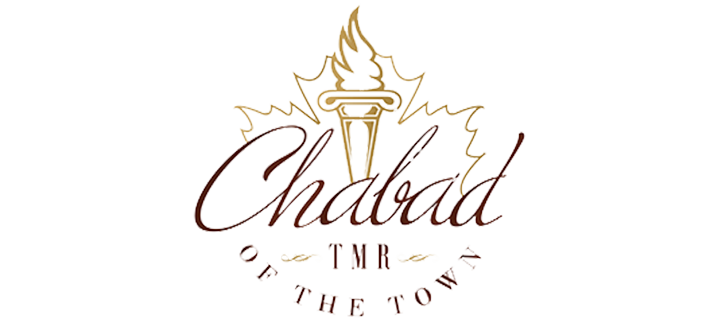 Montreal Chapter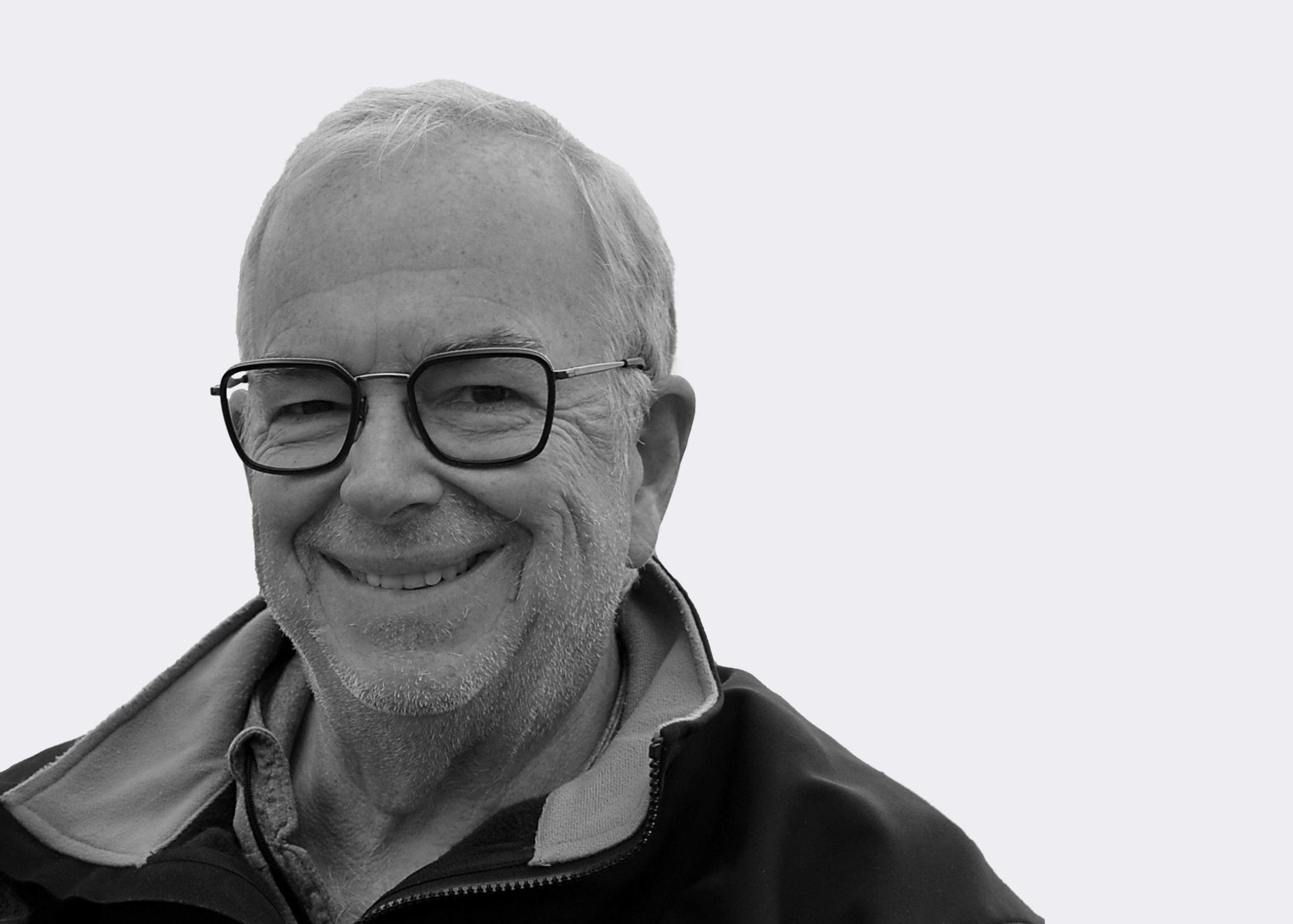 Warren Chisling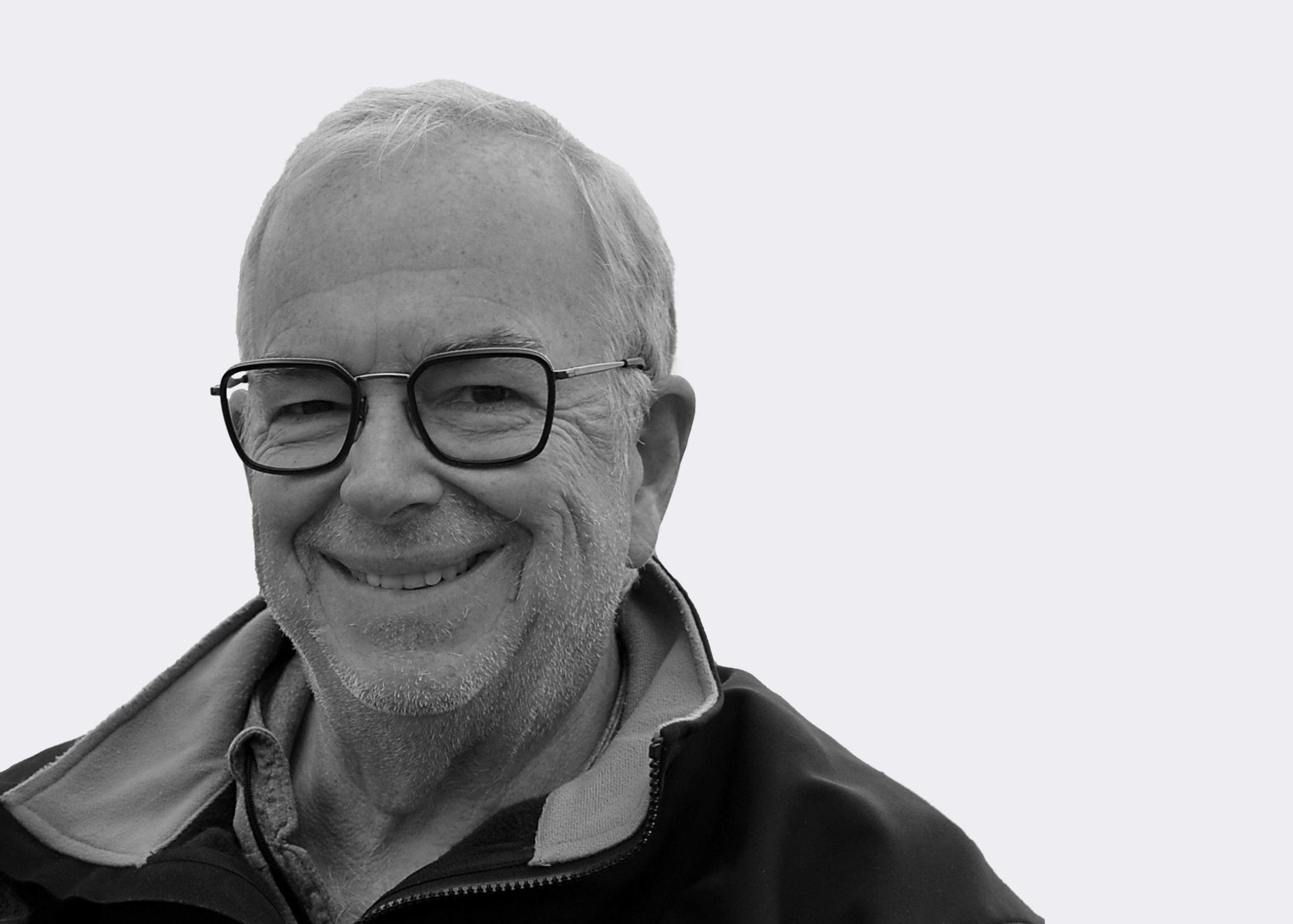 Warren Chisling
Mr. Warren Chisling started his career working as a CPA in the accounting industry, and then transitioned into business. He joined Doris Hosiery in 1993, where he initially was hired as V.P. of Finance. At Doris, he grew to learn all aspects of the business, including sourcing, manufacturing, supply chain, and sales, and ultimately became COO. In 2014, when Doris was acquired by Gildan, Warren led all aspects of the process and continued as V.P. of Finance after the acquisition. For the last four years, he has been the V.P. and Country Manager for Gildan's Canadian Branded Apparel operations, a public issuer company. Warren also has extensive non-profit experience, both professionally and in a volunteer capacity, where he held numerous senior leadership positions. He also lectured in McGill's CPA program for over ten years.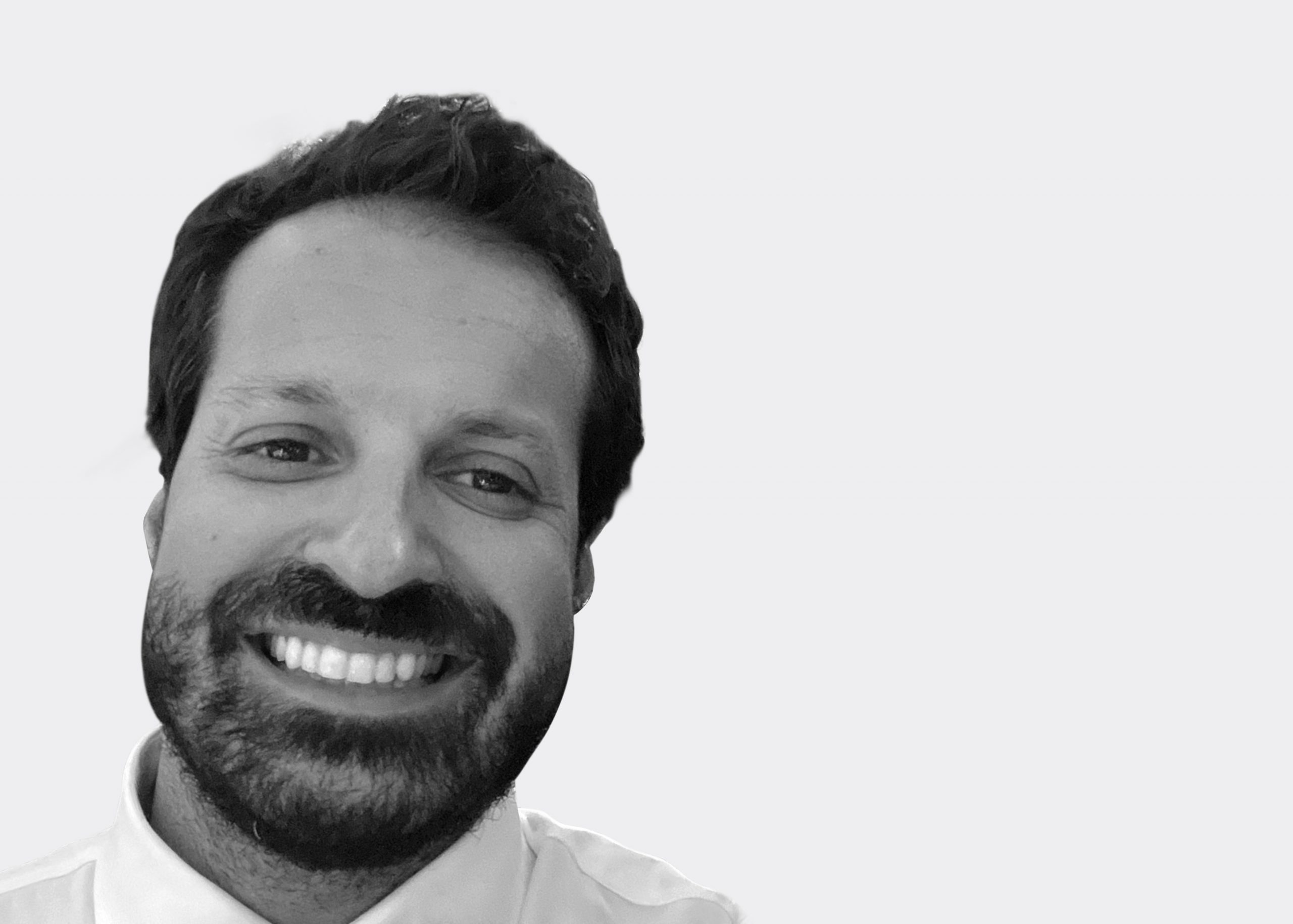 Benjamin Chokron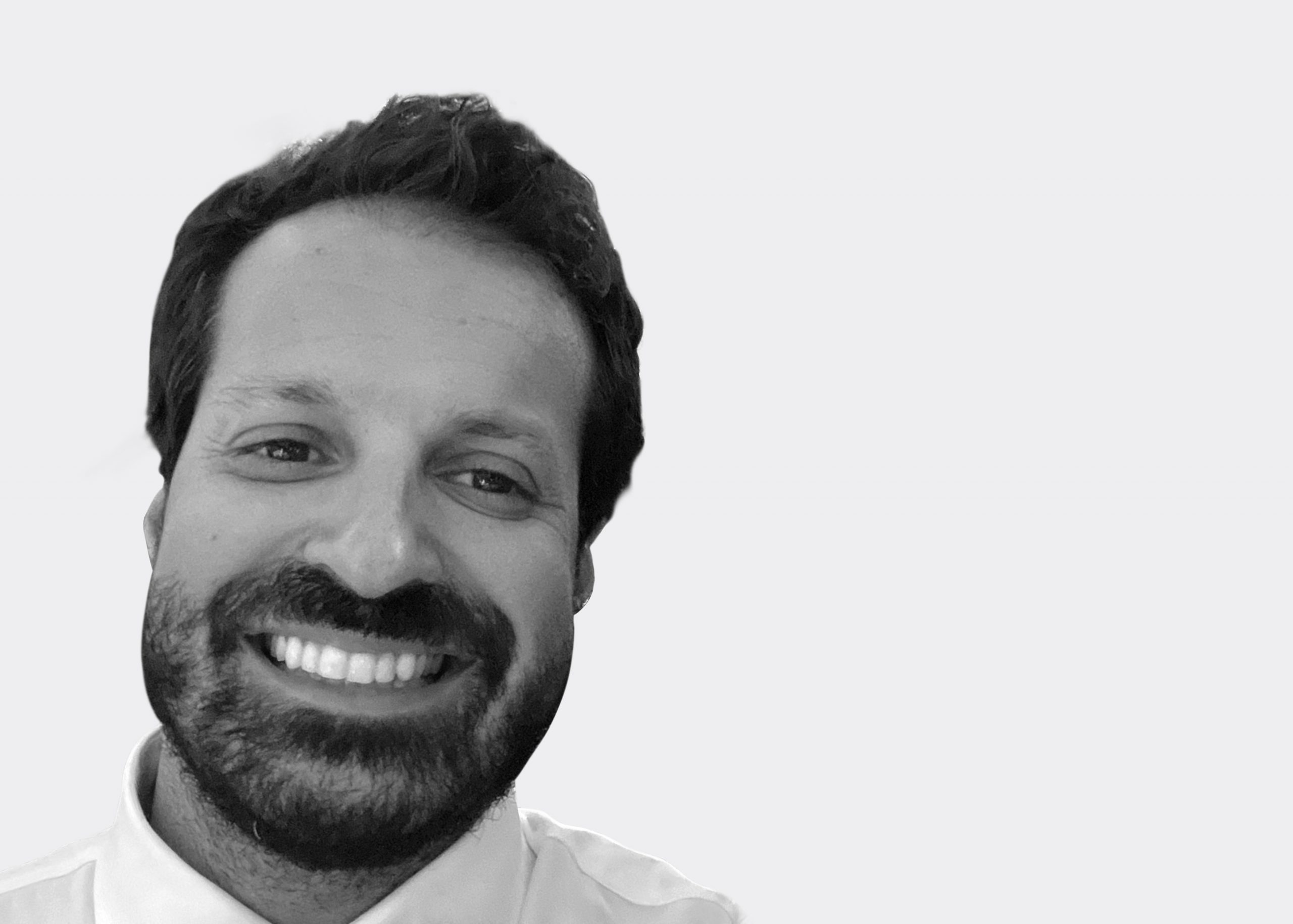 Benjamin Chokron
Benjamin Chokron is an enthusiastic and passionate Montreal native. He is the youngest of three children of Moroccan immigrants. After graduating Maimonides, he attended Vanier College, and then earned a BA in Finance from HEC Montreal. He currently works in real estate and a private lending family-owned business. He has managed thousands of residences and dozens of buildings. He also manages a multi-million dollar private lending portfolio. Benjamin has been proudly involved in many community projects, both around the world and locally. He and his wife have three children.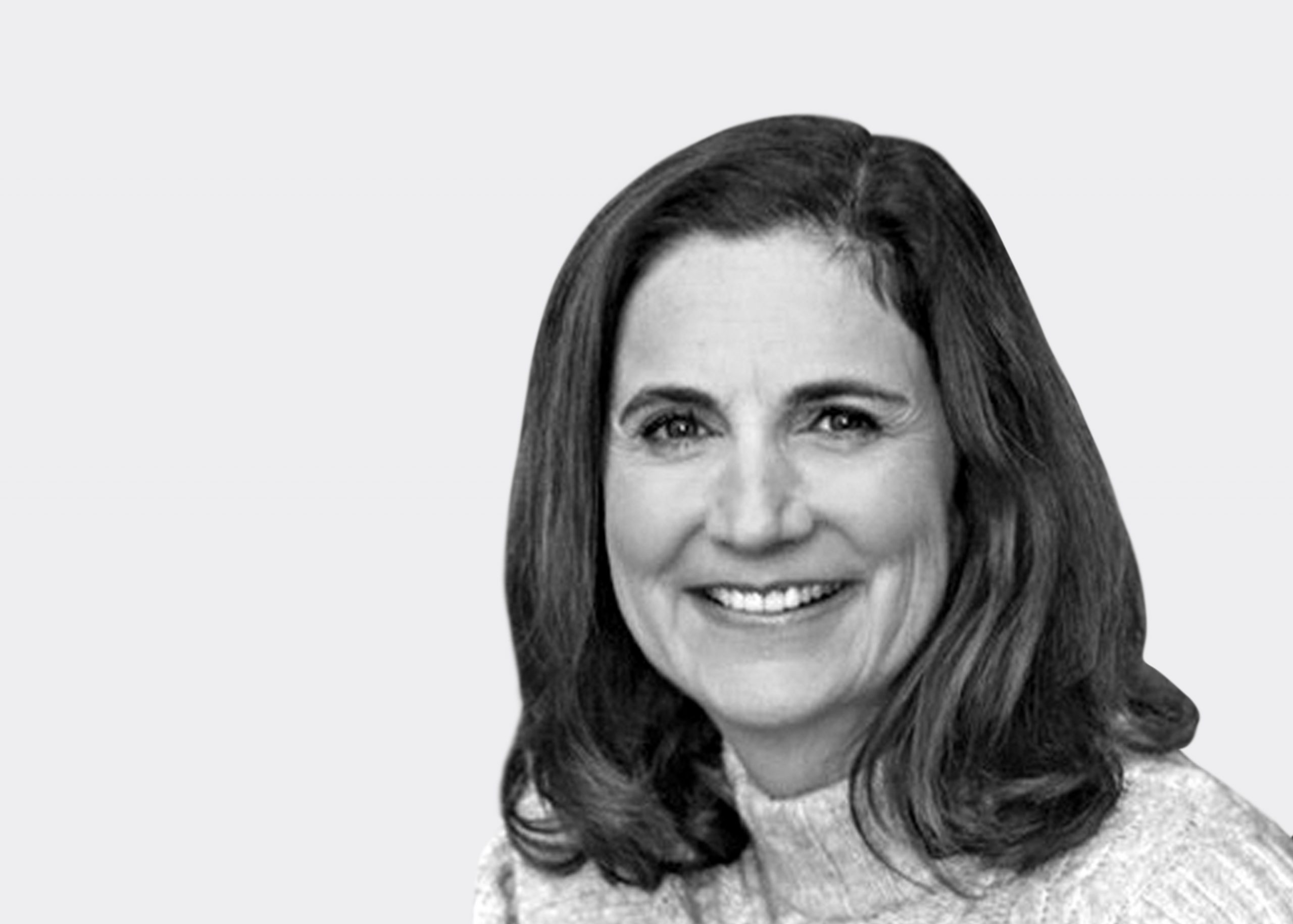 Martine Cohen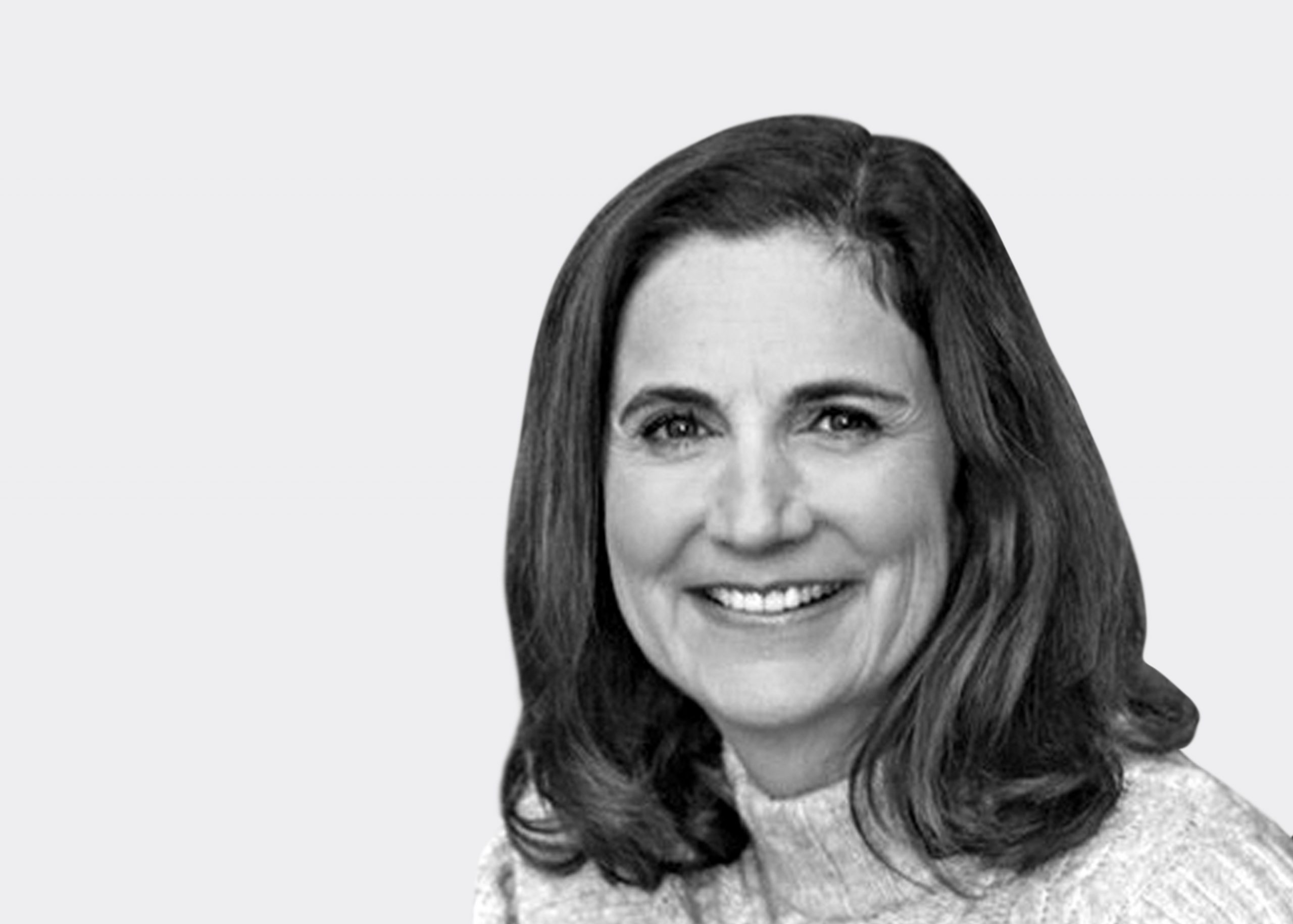 Martine Cohen
Martine Cohen studied at McGill University, where she obtained two law degrees. She is a corporate lawyer and strategies consultant by profession, and has a license to practice law both in Montreal and in Israel. She also has a teaching diploma and gives talks to women's organizations in Torah and spirituality. She has training as a certified strategies coach. Six years ago, she was in a severe car accident, and after healing from her concussion, Martine launched No More Layers, where she speaks, gives workshops, and helps professionals in the areas of creative communication, empowerment, performance, and life strategies. She is currently in the process of writing a book about her experience with the inner workings of the brain, self-talk, facing fears, and fully living life with purpose. Martine is also passionate about Jewish education. She was involved in the Canadian Jewish Congress, is a past president of the Board of Hebrew Foundation School, was a chaperone on March of the Living, co-led a Momentum women's trip to Israel, and currently sits on the Boards of Hebrew Academy and the Association of Jewish Day School.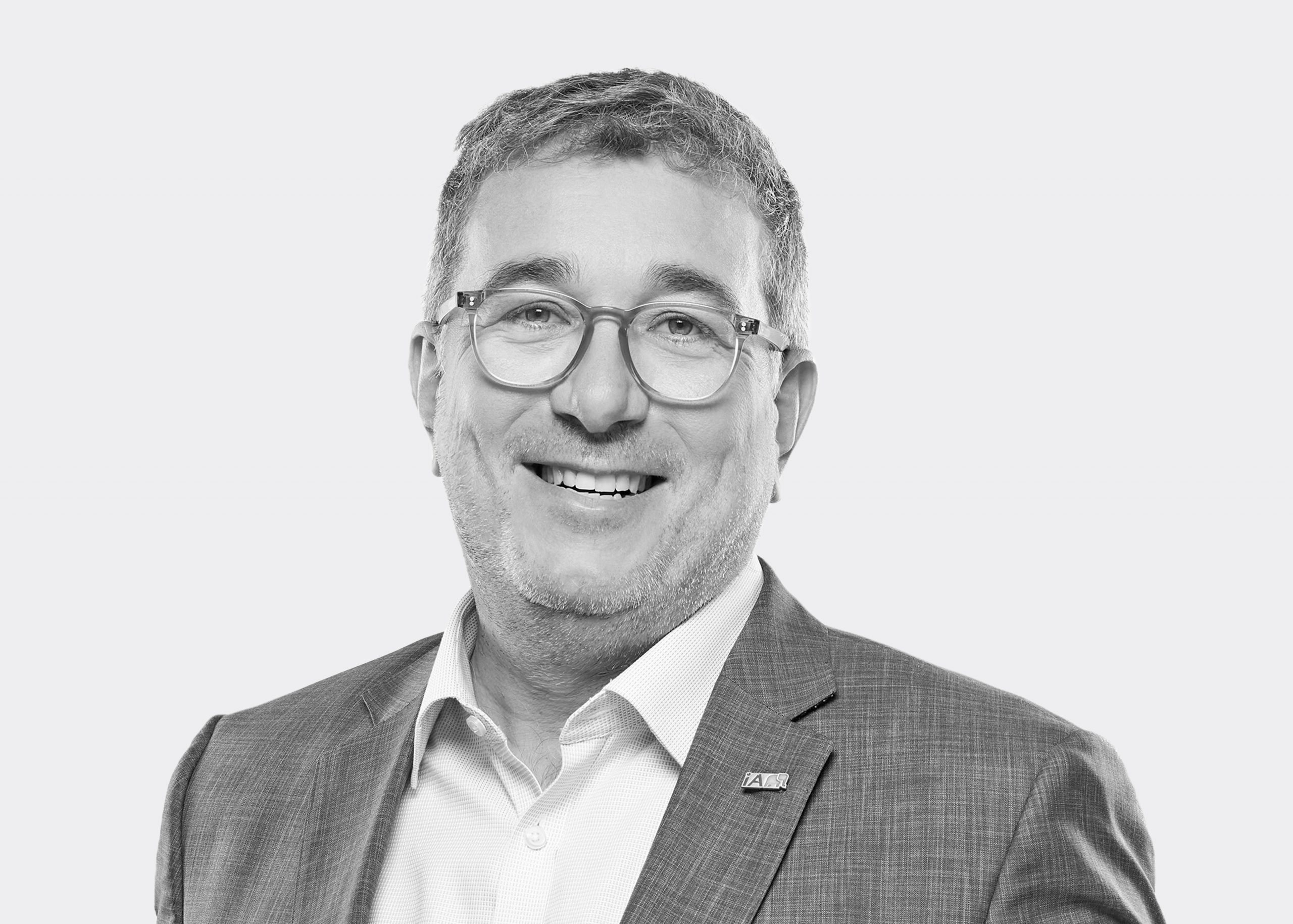 Frédéric Dayan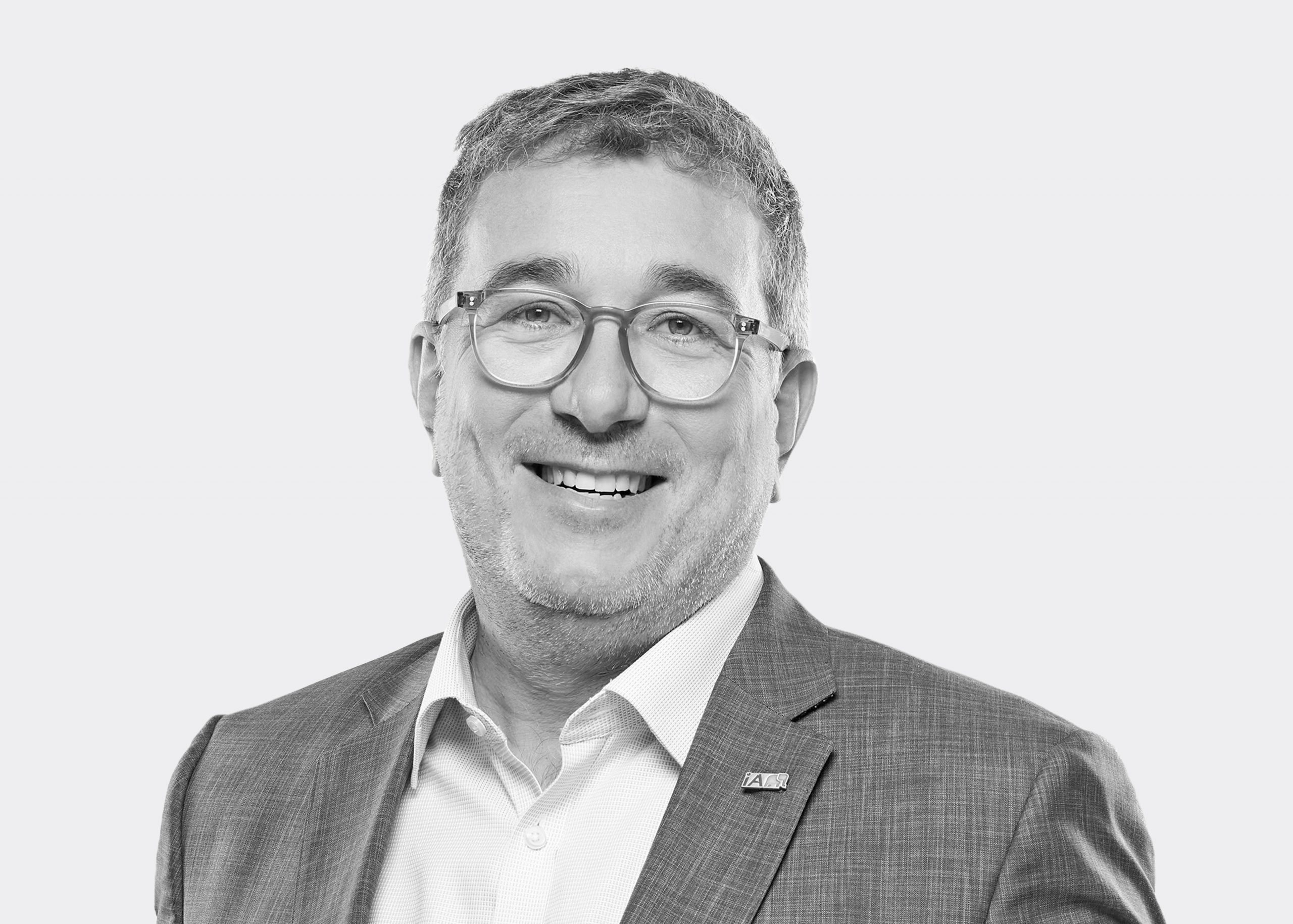 Frédéric Dayan
Mr. Frédéric Dayan is a financial advisor and holds a leadership role at a national financial institution. He is a passionate volunteer and will fill whatever role is needed to get the job done, from on the ground to a leadership position. Together with his wife Valerie, they are the proud parents of three boys, two of whom are attending University, and one graduating high school this year. Mr. Dayan is honored and excited to be a Mentor at Solomon.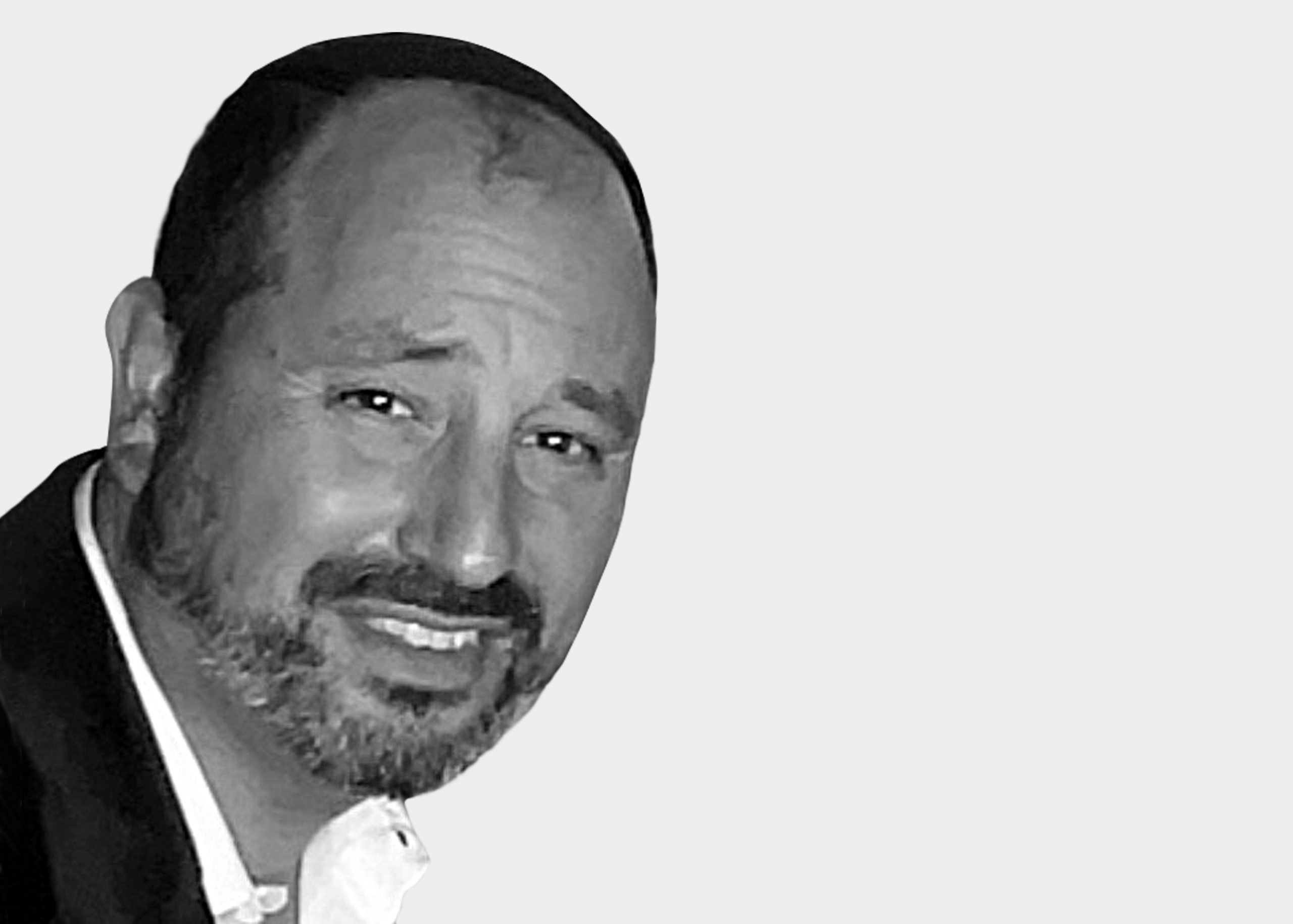 David Diner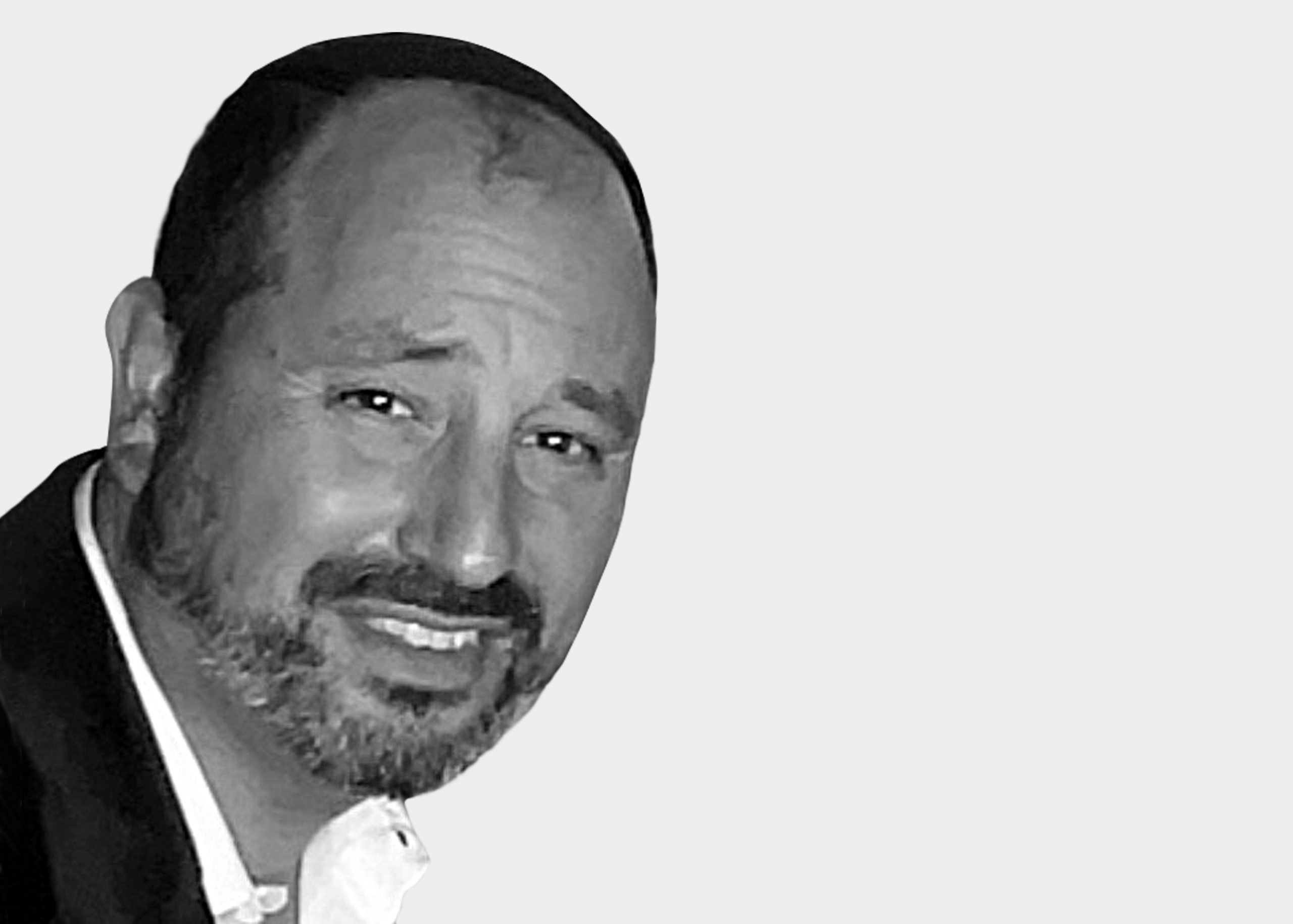 David Diner
David Diner was born and raised in Cote Saint Luc, Montreal. After graduating from Bialik High School, he spent a year at Hebrew University in Jerusalem. It was during his gap year in Israel that his love for Israel was solidified. He then attended McGill University, where he completed a Bachelor's in commerce. He started his own business, Paraide Healthcare, after graduating, which he continues to run today. Paraide Healthcare is a leader in the healthcare services industry, providing personnel such as nurses and aides within the healthcare system.
David has taken a great interest in community-building and has been involved for most of his adult life. He has served as the youngest board member of the Jewish Eldercare for the past eight years. He served as president of Kollel Torah Mitzion for six years, and is on various committees at the Jewish General Hospital until today.
He is actively involved in his children's school, Hebrew Academy, as well as Camp Moshava. Together with Lori Seidman, he has three beautiful children, Talia, 19, currently attending Stern College; Jacob, 17, currently in Israel attending Yeshivat Mevaseret Zion; and Nili, 11, in grade 6 at Hebrew Academy.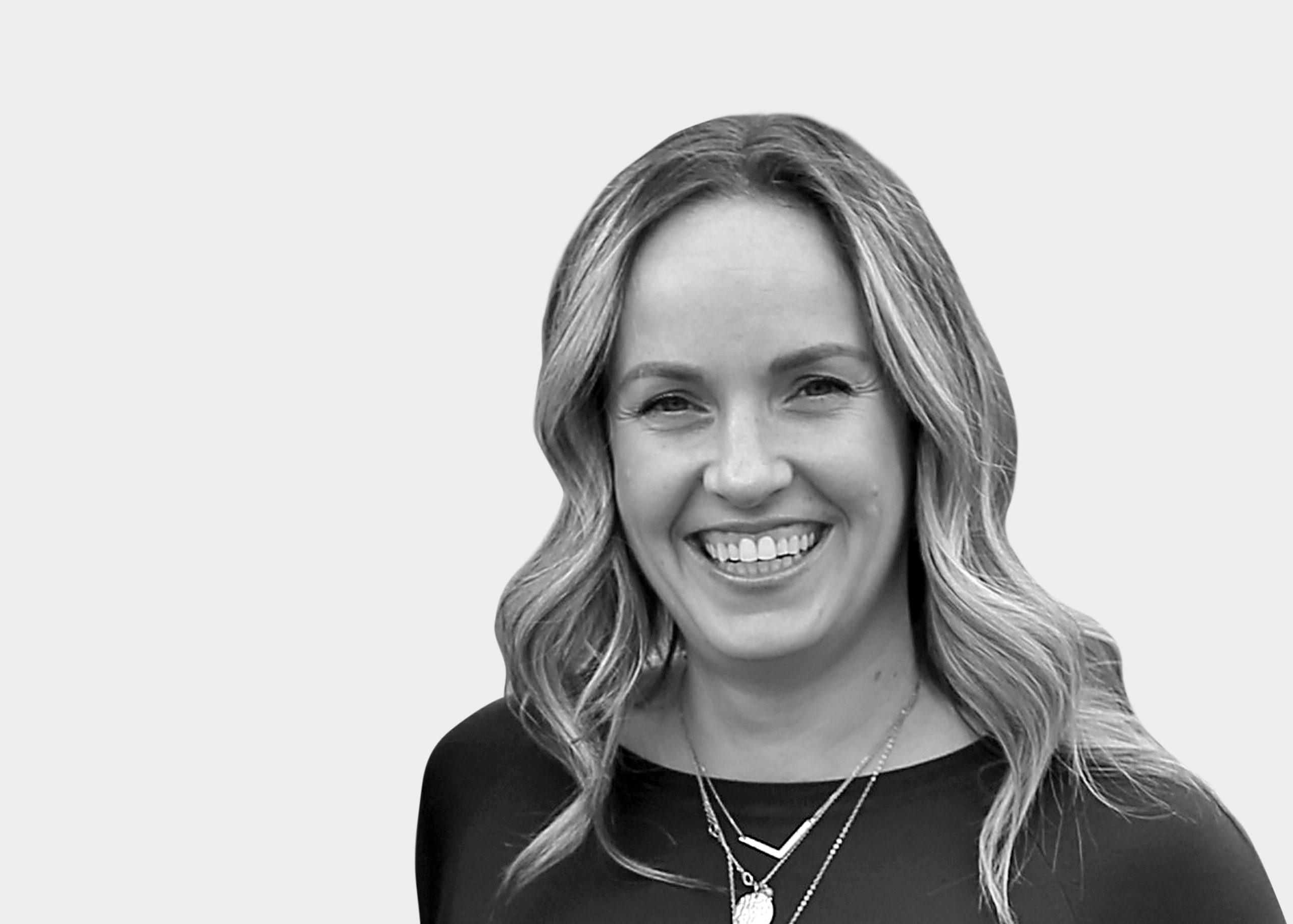 Ilana Edery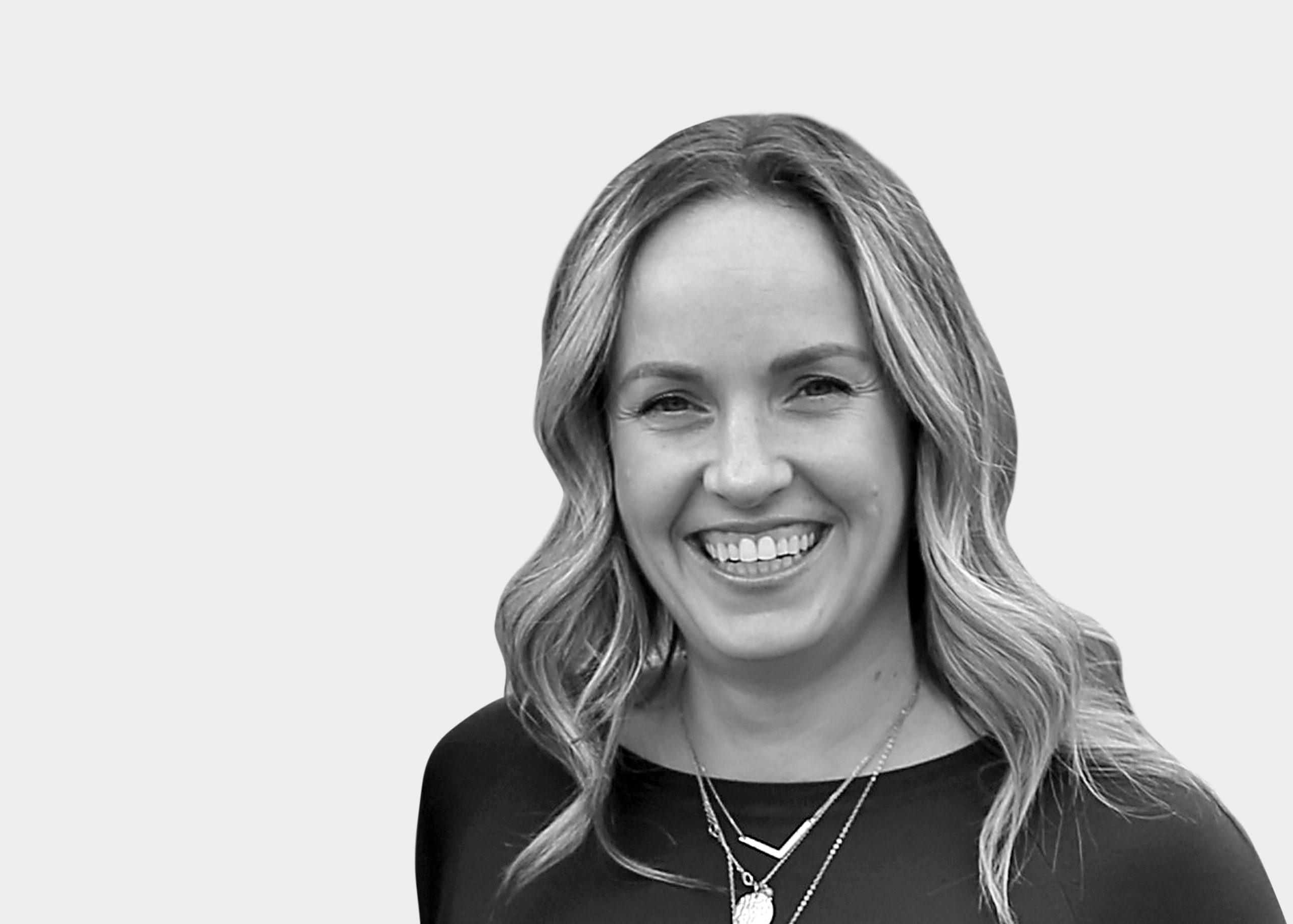 Ilana Edery
Ilana is a Chartered Professional Accountant (CPA). She graduated from HEC Montréal in 2007, with a BAA in public accounting and a postgraduate diploma specializing in public accounting. She worked at Nexia Friedman from 2005 until 2018, then at Ernst & Young until 2020. She has since moved to Dahan & Associé. Its clientele is composed mainly of small and medium-sized businesses in the private sector and incorporated professionals. She works closely with all of her clients to keep them abreast of new accounting and tax standards.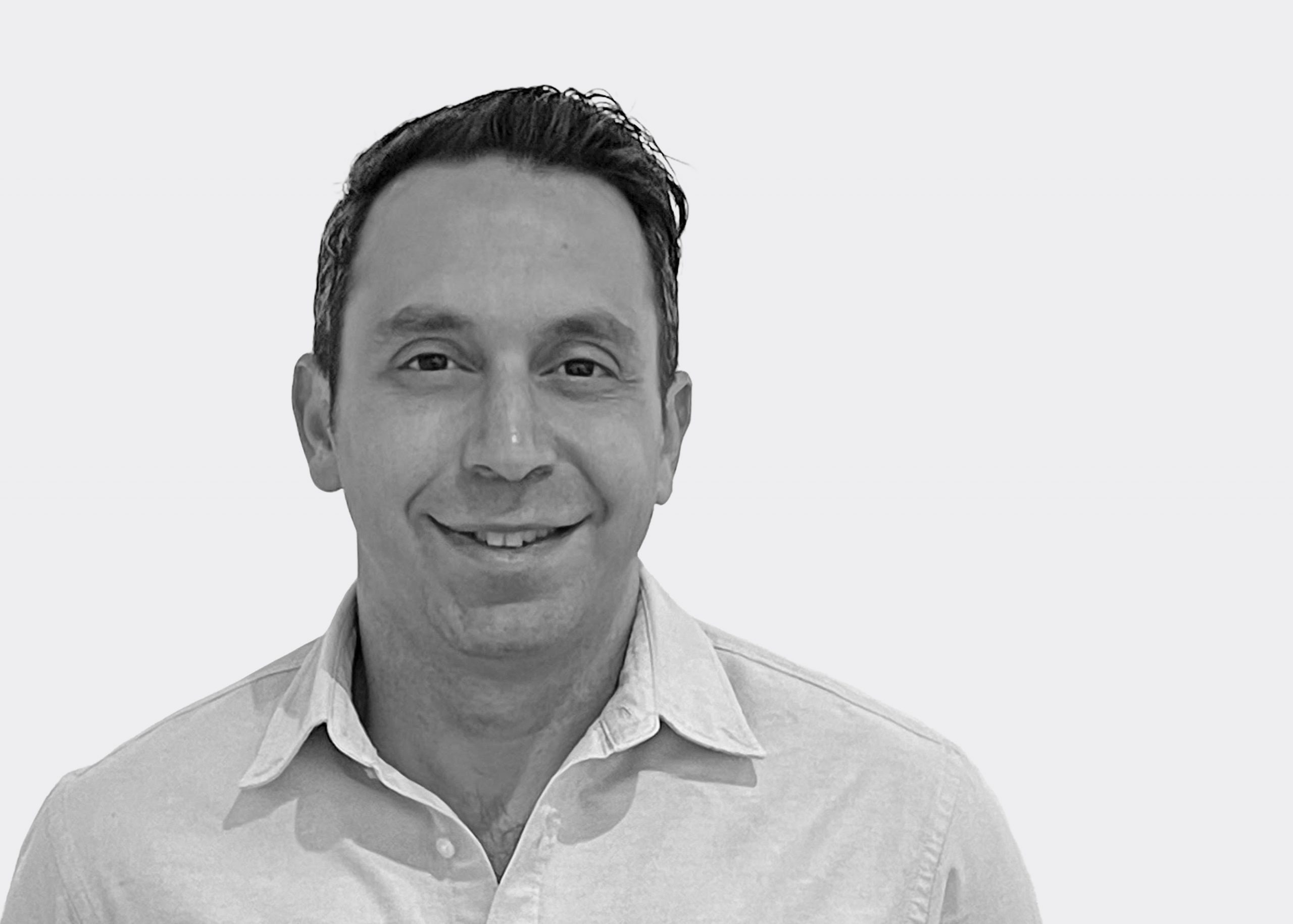 Oren Gabbay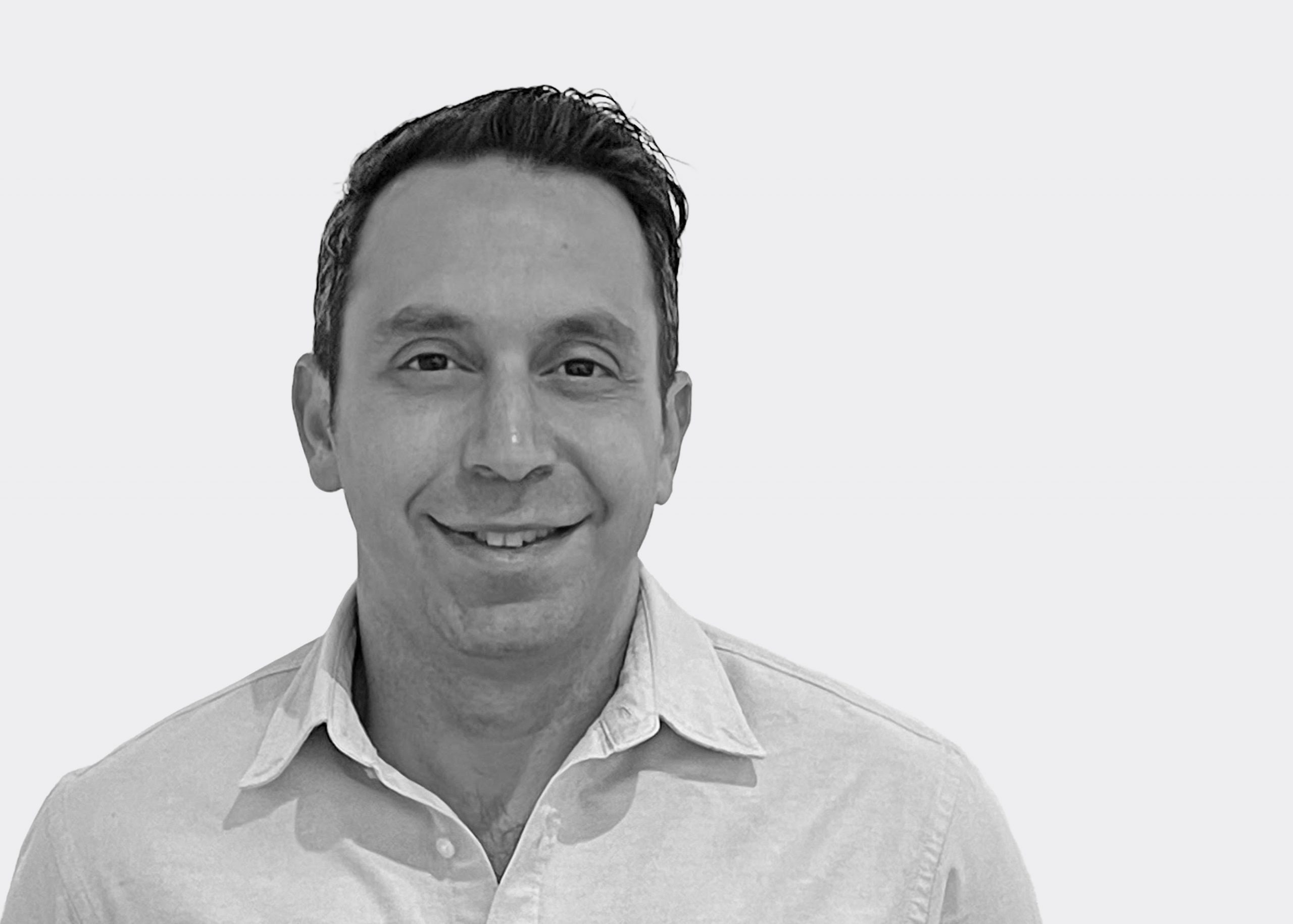 Oren Gabbay
Oren Gabbay is currently the CEO of Argus Management Group, a company specializing in the management of transportation companies located in Canada and the U.S.A. Oren aspires to grow Argus Management Group to become a leader in the merger and acquisition sector of the transportation industry. He intends on meeting this objective through utilizing best practices in management and working alongside his closely knit team. Oren possesses a strong commitment to team building, flexibility, and entrepreneurism. and always looking for new and exciting opportunities.
An entrepreneur since his teenage years, Oren has embarked on many ventures. Oren possesses a strong commitment to team building, flexibility, and entrepreneurism. He is always looking for new and exciting opportunities. Maintaining a strong vision and accumulated experience, he and his team have transformed his family business into a mid-sized enterprise. He is most proud of achieving this goal while not losing sight of both his company's and family's strong culture and values.
Oren is an avid lover of music and history, and his first priority is spending time with his young and always-interesting family!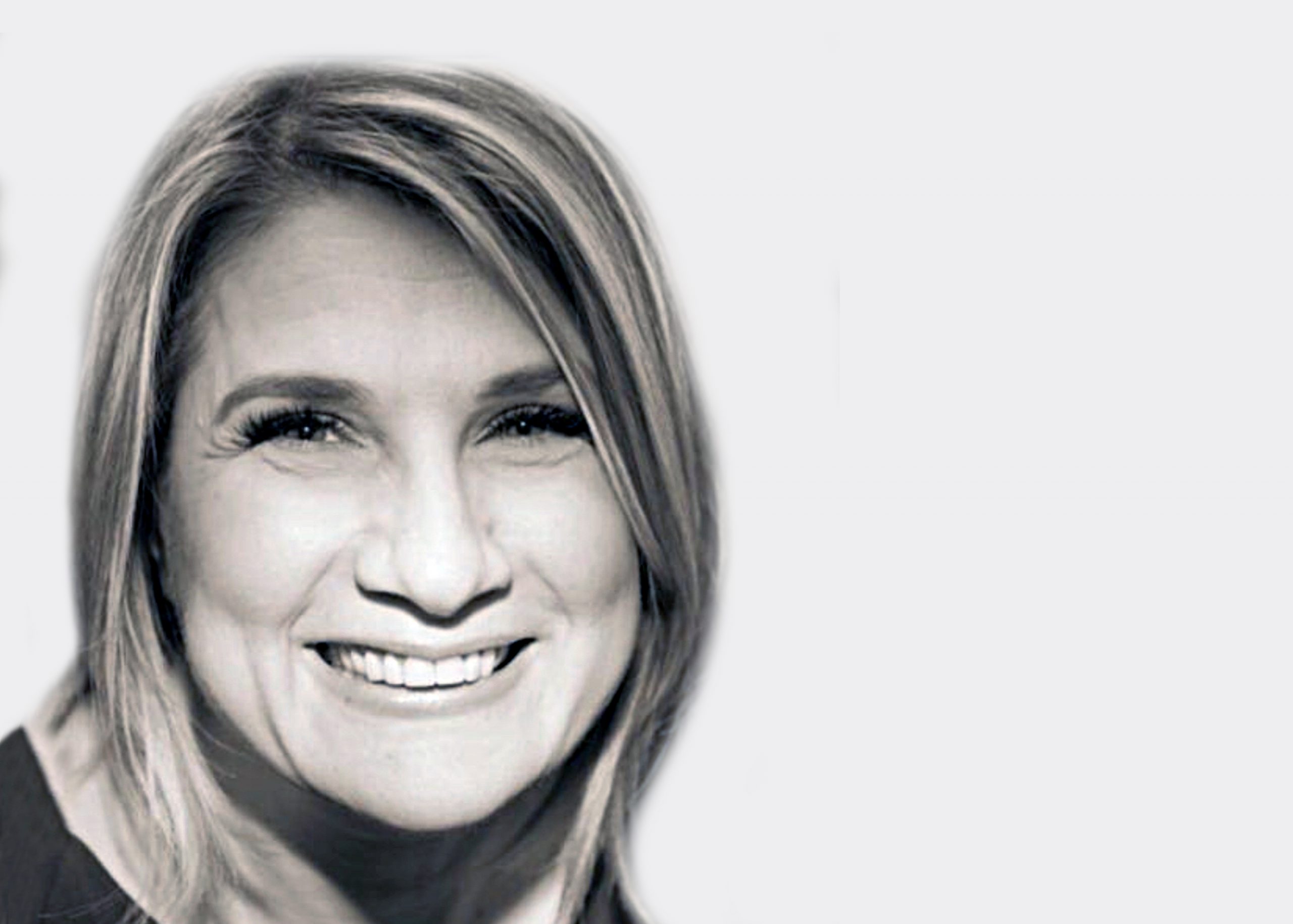 Muriel Librati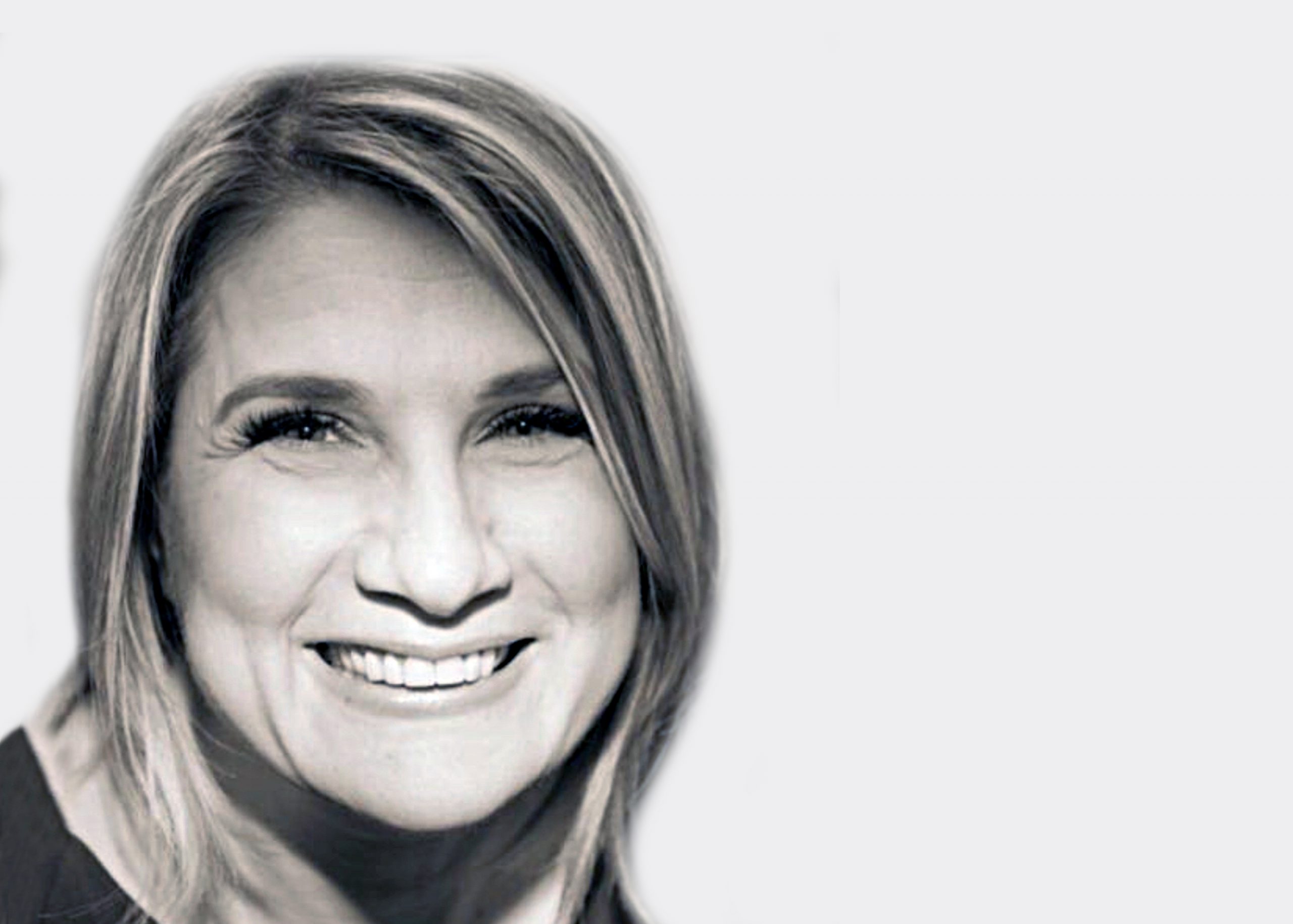 Muriel Librati
Muriel Librati was born in Montreal in 1967. She retains a law degree from the University of Montreal, as well as a Master's degree in Public Administrations from the University of Concordia. She is a member of the Quebec Bar Association.
Ms. Librati specializes in Family law and Civil Litigation. She is an advocate of mediation, negotiations, and settlement conferences. However when these measures fail, her sharp litigation skills are put into force to obtain her client's best interest.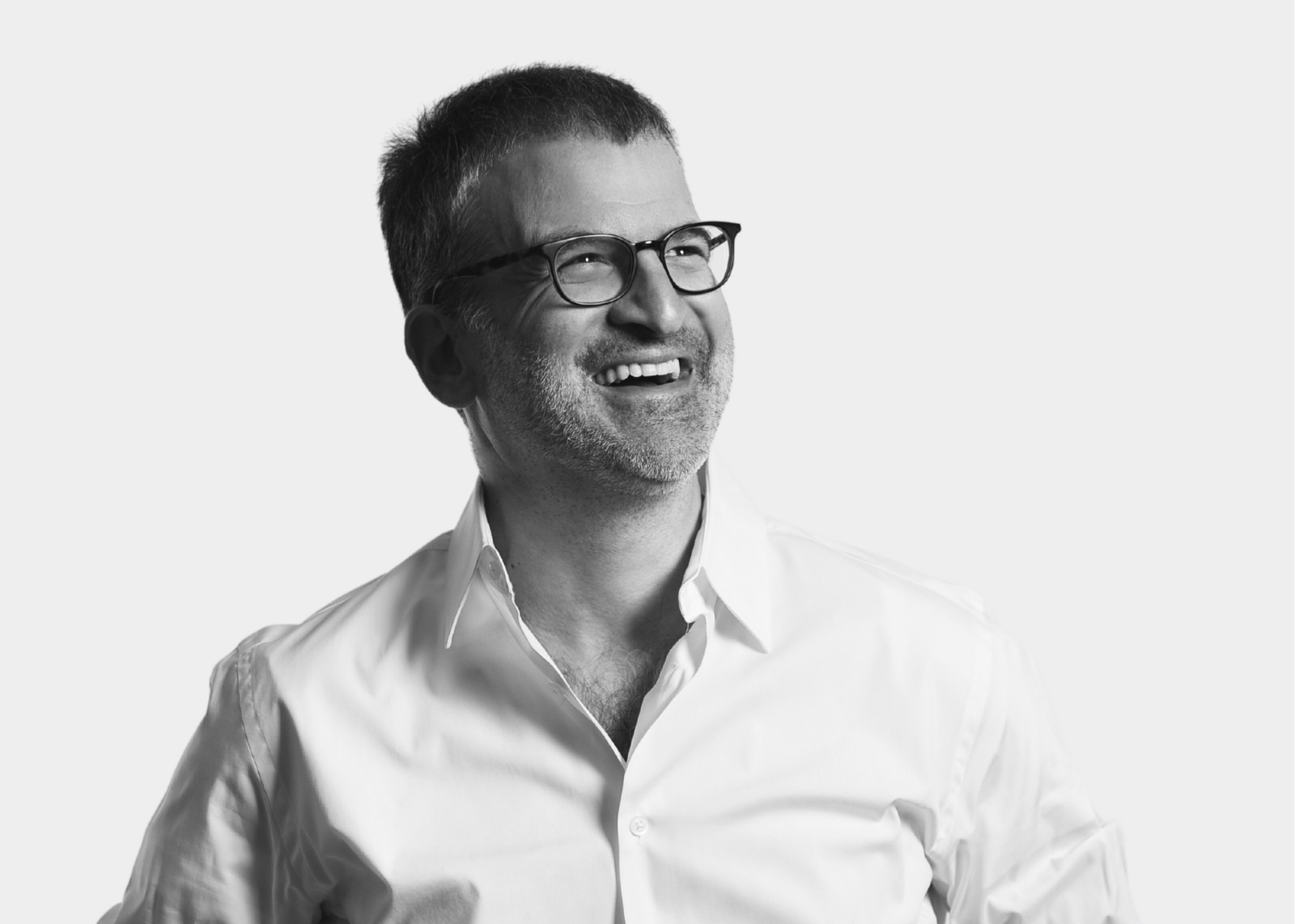 Dean Mendel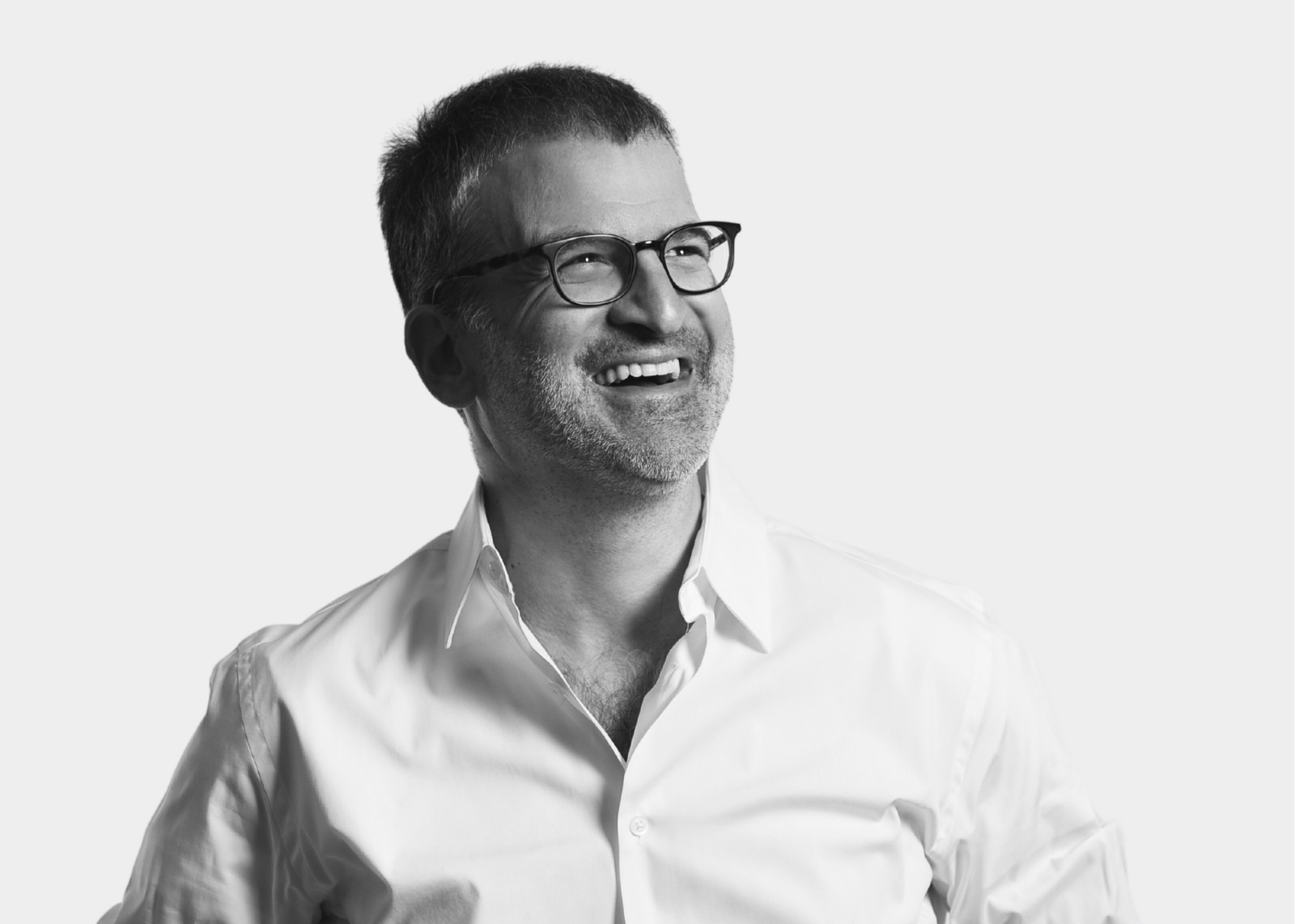 Dean Mendel
For 30 years, Dean Mendel has passionately served Montreal's Jewish community. His journey began with leadership roles at Federation CJA's ProMontreal, Young Adult Division, and Jewish Chamber of Commerce. In 2002, he received Federation CJA's Young Leadership Award. Dean has been a Board Member for numerous organizations focusing on Jewish education and community development. Dean co-chaired GenJ's Promise Grants and Shaping Our Future Grants, the engagement and inclusiveness lever of Federation CJA's Imagine 2020 initiative, and the taskforce on immigration from France. He has served on many Federation committees. More recently, Dean was Vice President of Federation CJA, and is a co-founder and officer of Kehilla Montreal, and President of Caldwell Residences. He is also a fundraiser for MADA, Ometz, and March of the Living. Dean's communal passions are focused on housing development for vulnerable Jews, grassroots innovation in the Jewish community with a specific focus on diversity and inclusiveness, and connecting Jewish youth with their Jewish identity through experiential education.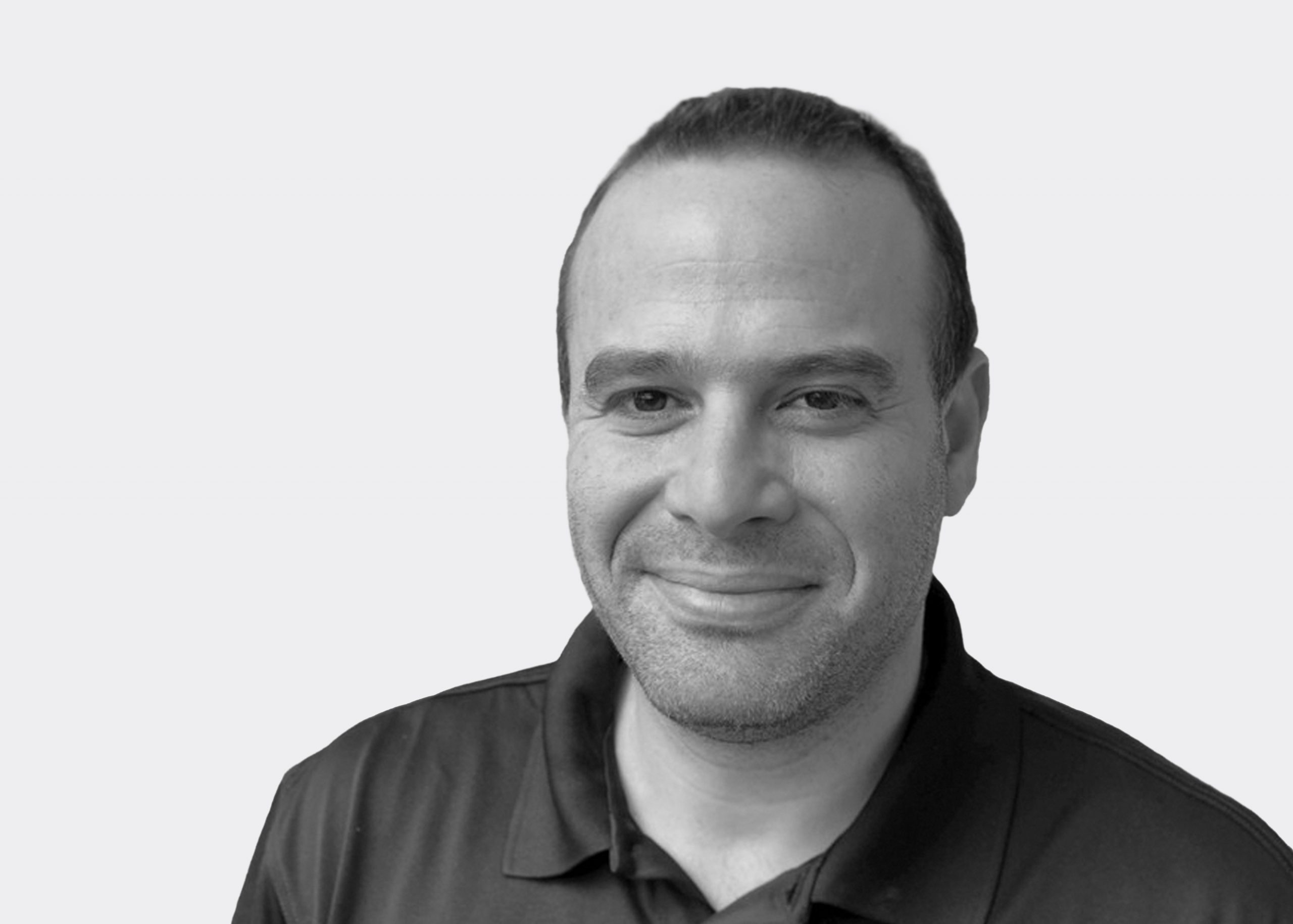 Dave Merovitz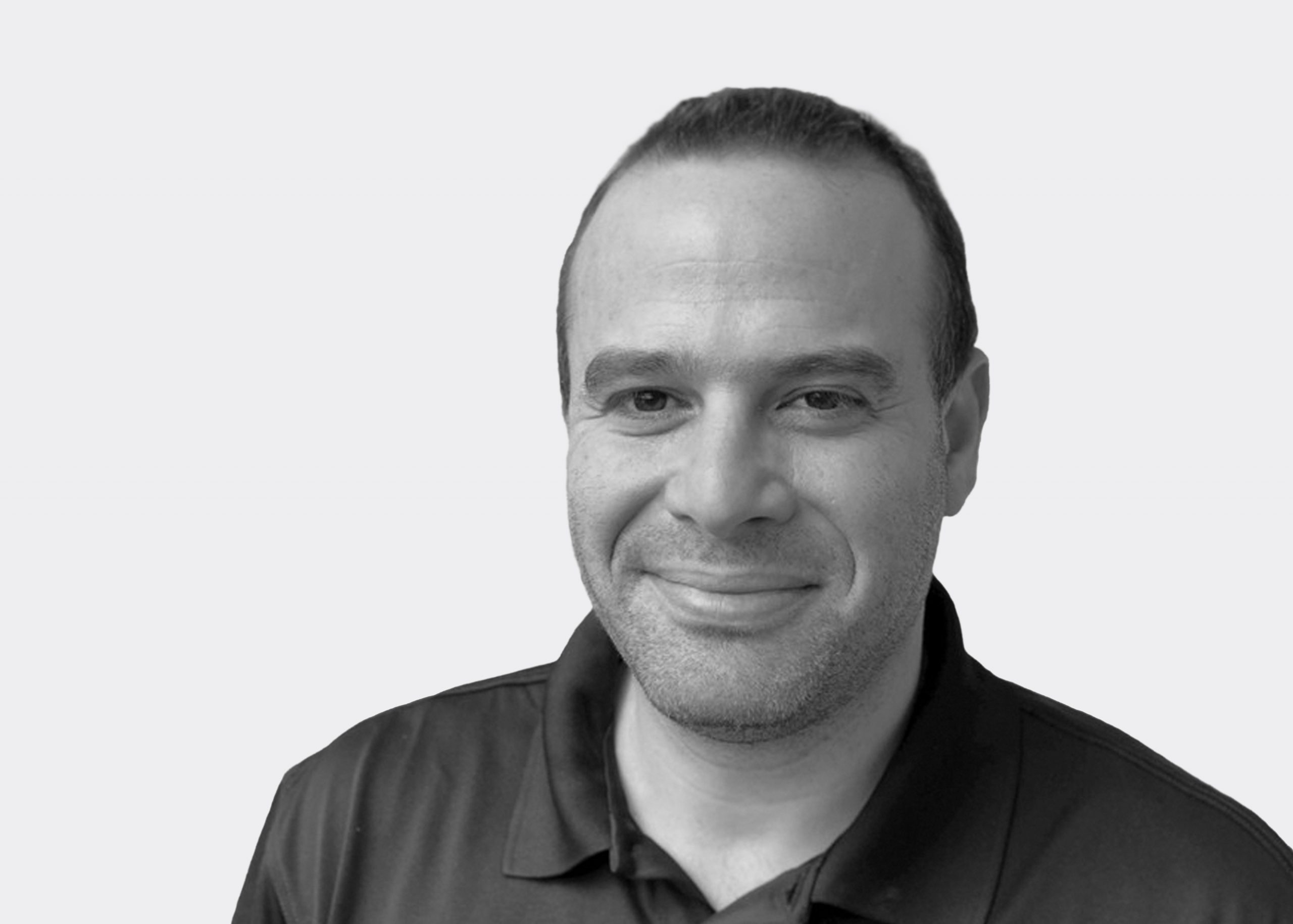 Dave Merovitz
Mr. Dave Merovitz is a family man, entrepreneur, and co-owner of TRUX Accessories, specializing in operations, sales and marketing. TRUX is a leading brand of lighting and accessories for heavy duty and off-road trucks and vehicles in North America. Mr. Merovitz served as President of the MADA Community Center from 2013-2015, where he created the first-ever Board of Directors and oversaw extensive growth. He developed a new strategic marketing plan, identified a new campus location, and oversaw the purchasing of, and fundraising for, a new building. He then served as President at the BIBA Synagogue from 2019-2022, creating a strategic marketing plan, revamping finances and operations, and leading the Synagogue through Covid restrictions.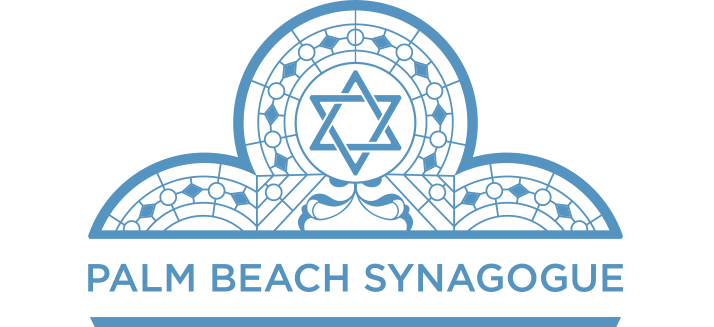 Palm Beach Chapter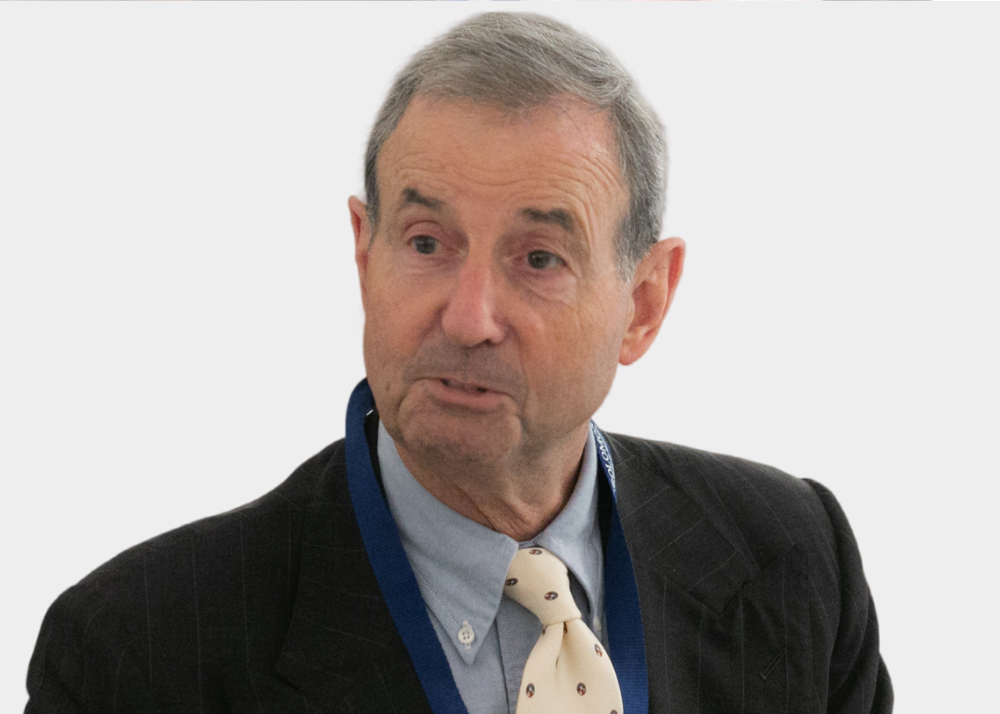 Howard L. Blum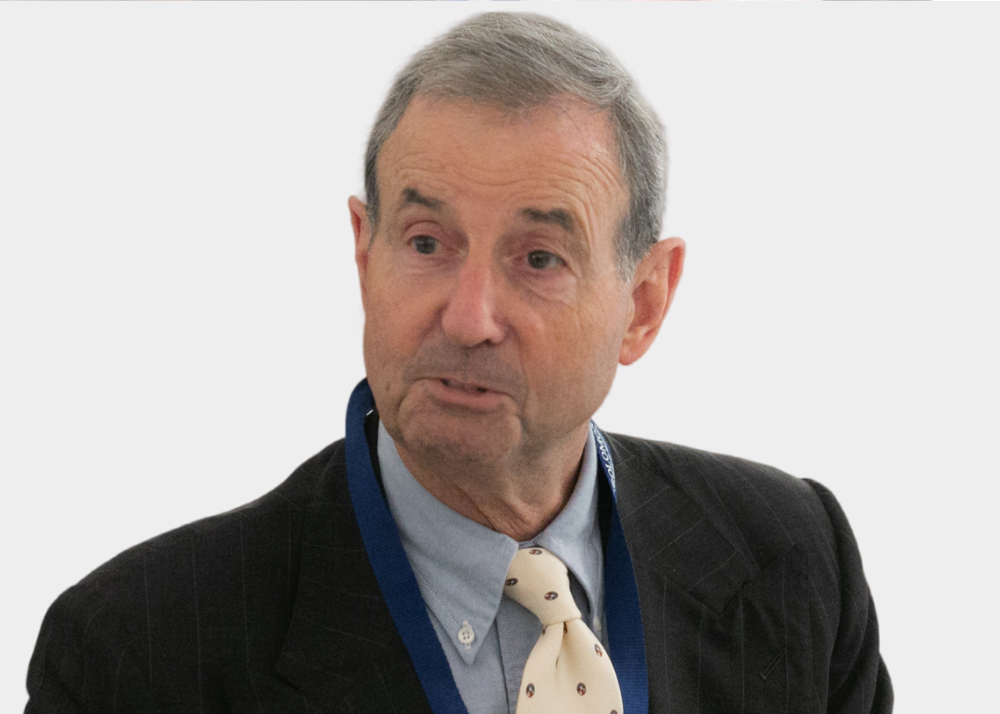 Howard L. Blum
A graduate of Columbia Business school, Mr. Blum has served as the Senior Vice-President of Investments at UBS Financial Services for over 15 years. Before UBS, Mr. Blum spent nearly twenty-five years at Ladenburg, Thalmann & Co., becoming Chairman of the Board and CEO.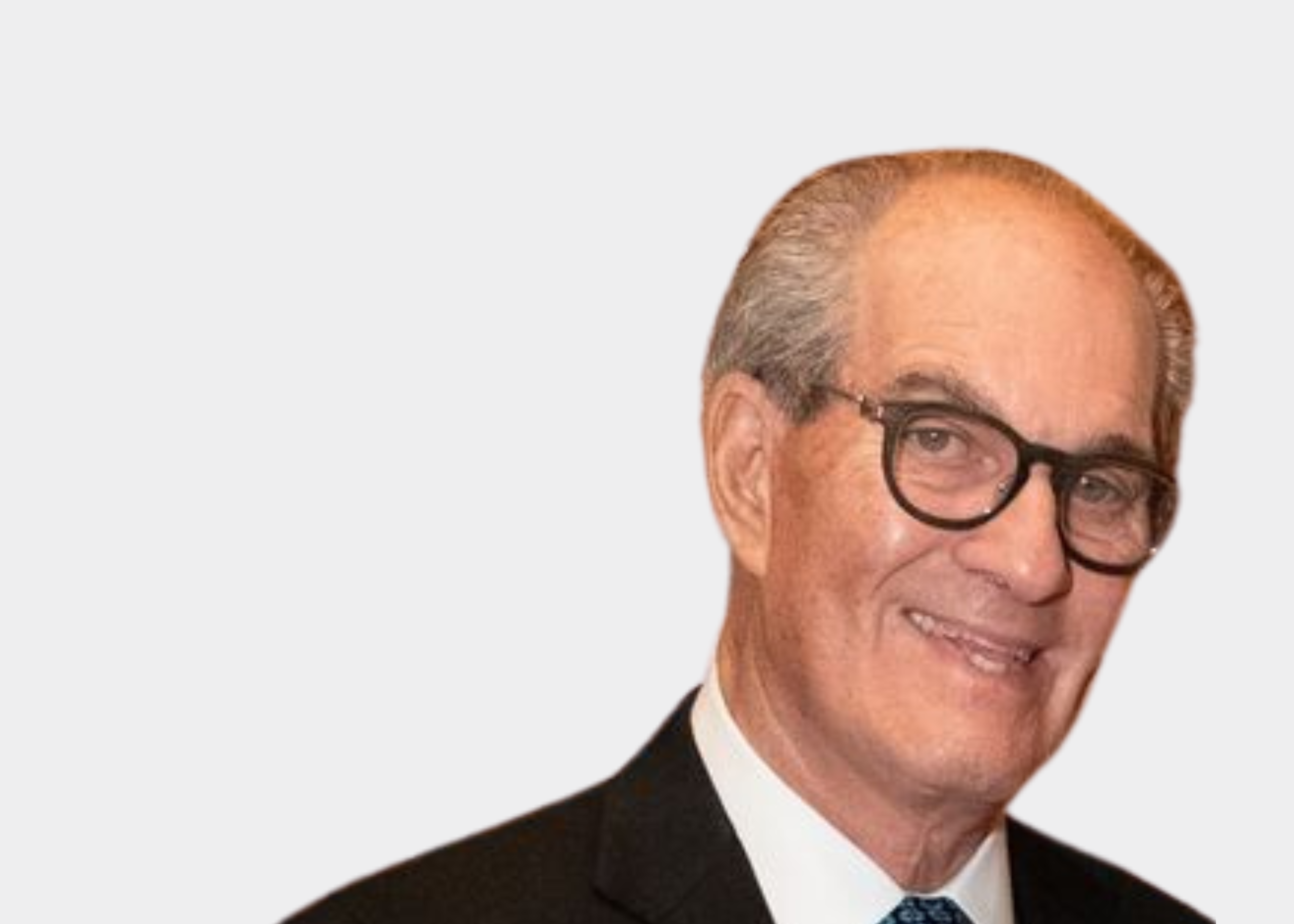 Paul Kozloff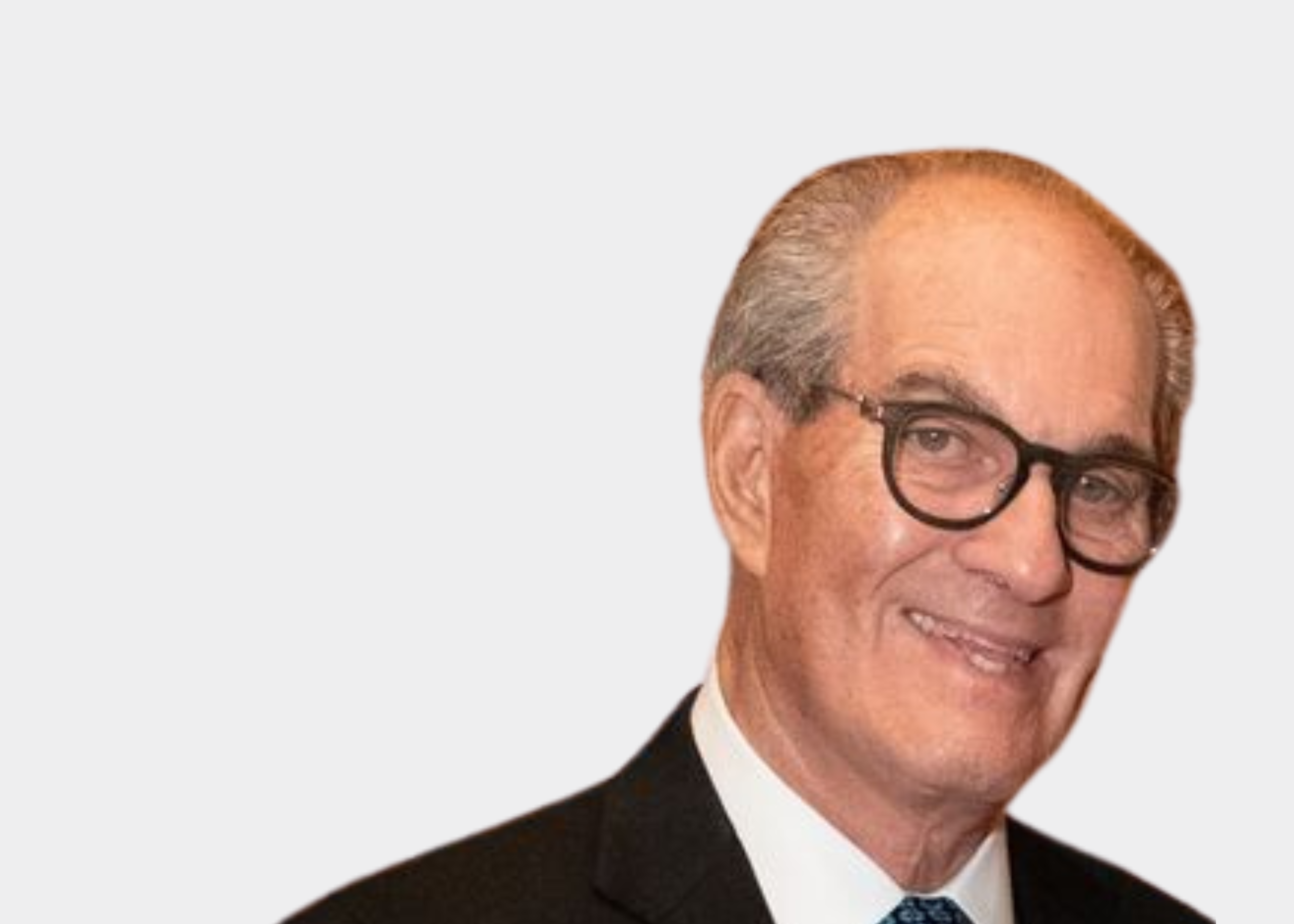 Paul Kozloff
Paul Kozloff was born and raised in Reading, Pennsylvania. He graduated from Temple University in 1964 with a BS in business administration. He then went on to own or operate several different businesses in Reading. Mr. Kozloff was also extremely involved in communal affairs in Reading and the surrounding areas, serving at various times as the president of the Jewish Community Center, president of Jewish Federation, board member of Temple Oheb Shalom synagogue, vice president of Lancaster Country Day School, member of Board of Trustees at Albright College, member of the Board of Trustees at Reading Area Community College, member of the Board of Trustees for YMCA Camp Conrad Weiser, and founding member of the board for the Berks County Foundation. Mr. Kozloff most recently served as a member of the Fox Business School Council at Temple University. He currently resides in Palm Beach.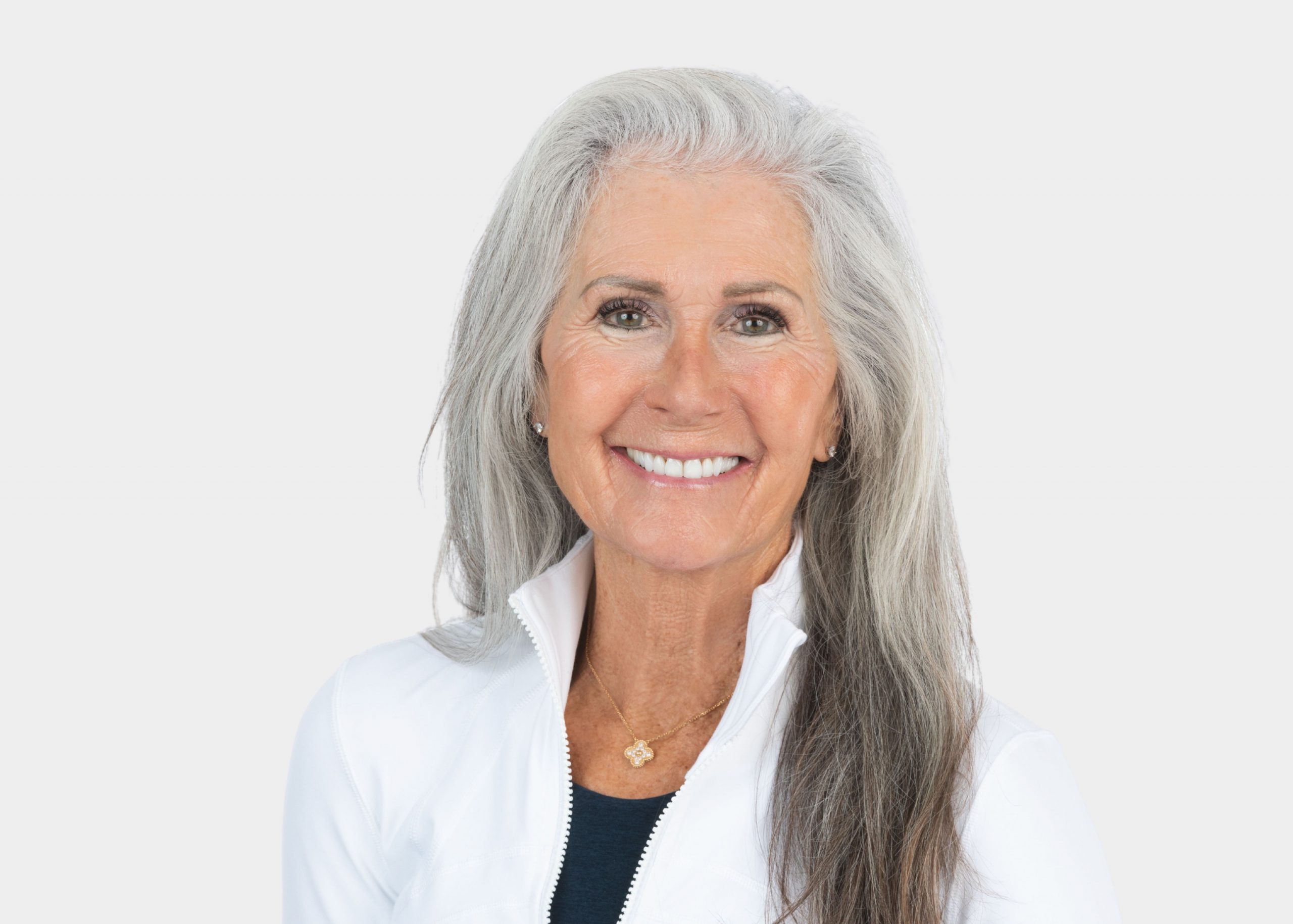 Sally Ann Nisberg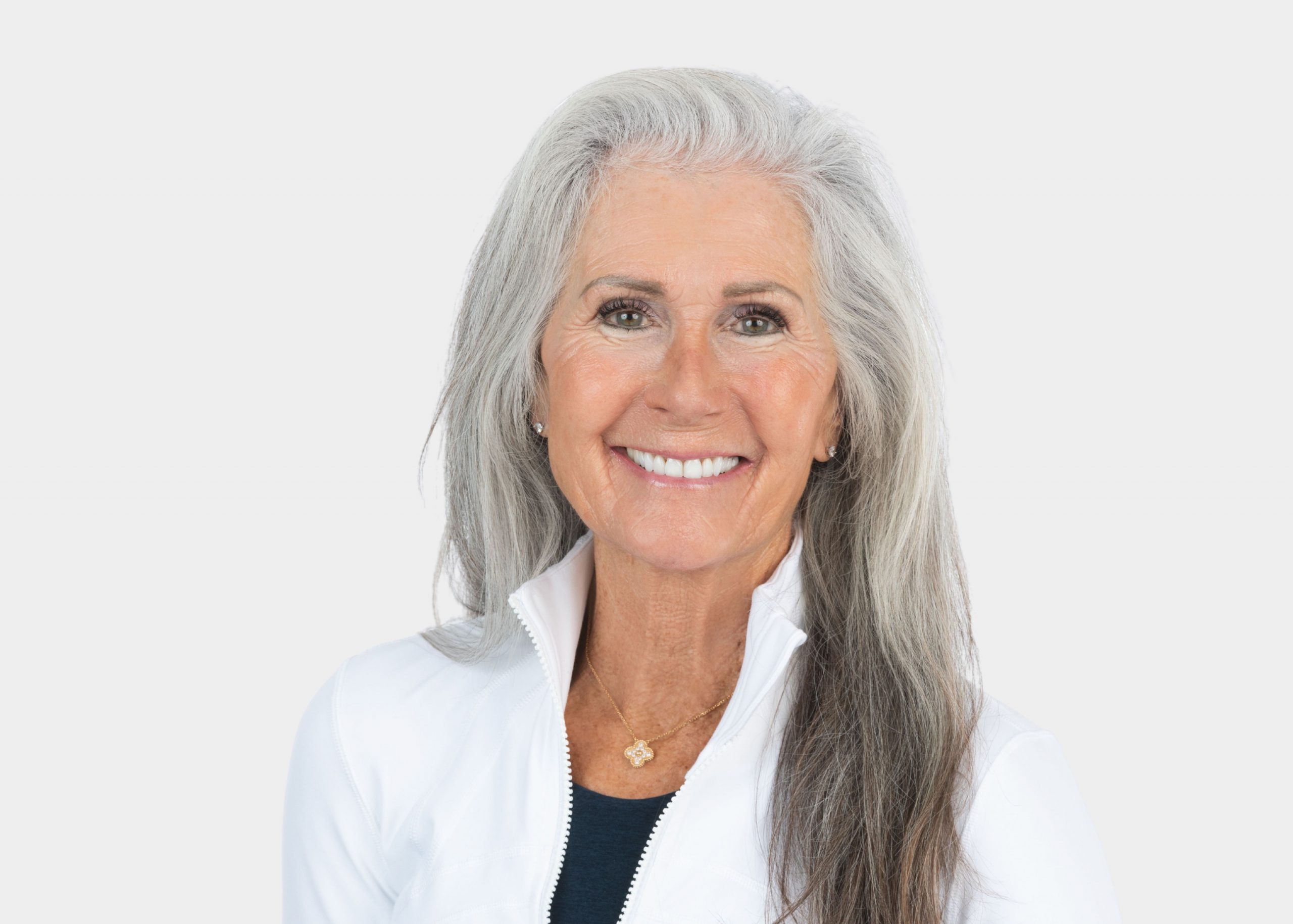 Sally Ann Nisberg
Sally Ann Nisberg is a counselor, author, speaker, and child and family advocate serving several agencies in Palm Beach County. She is the founder of LiveLikeCrazy a non-profit breast cancer advocacy organization, and serves on the board of KidSanctuary, a non-profit organization committed to providing a safe home for abused, abandoned, and neglected children in Florida.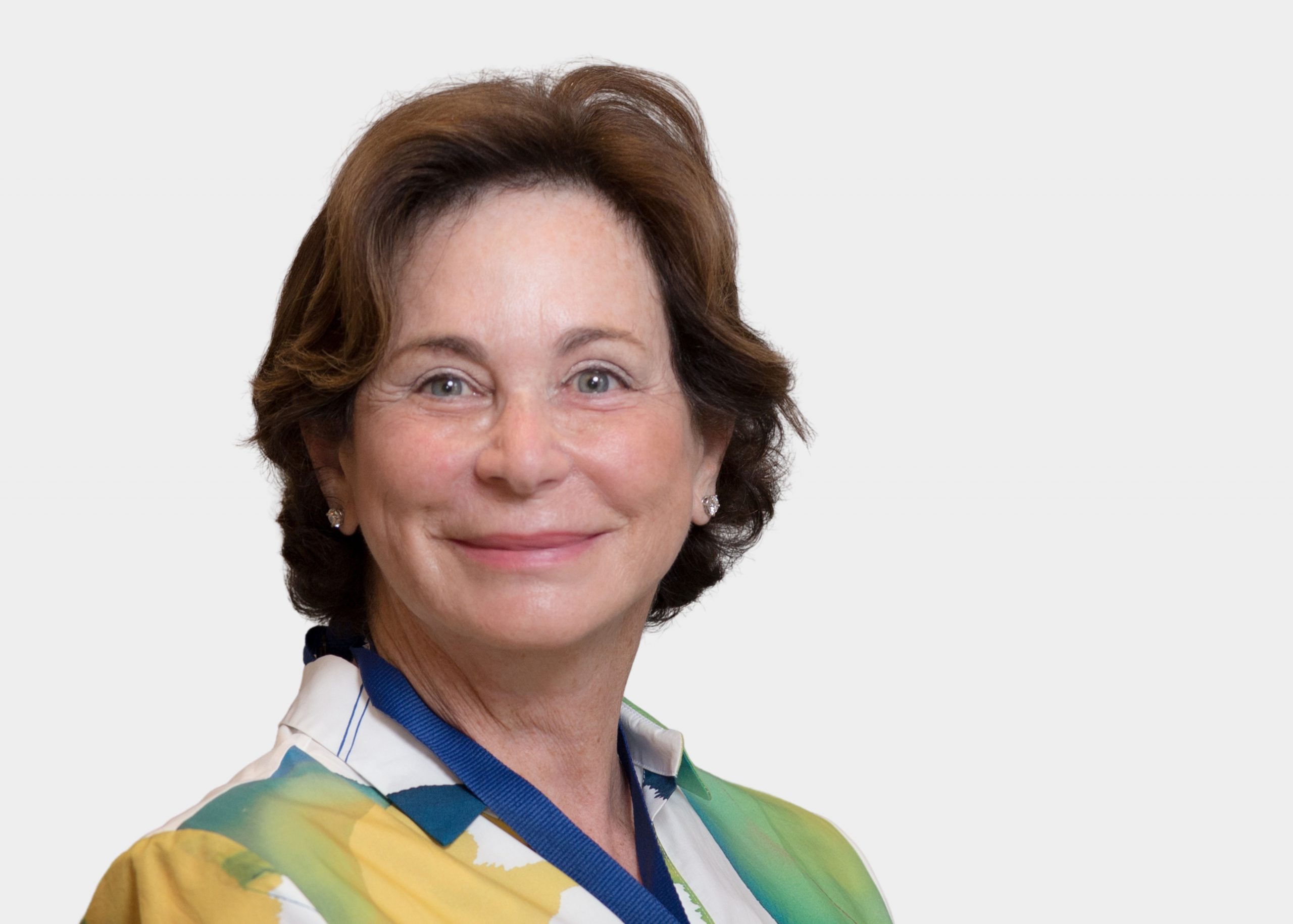 Betsy R. Sheerr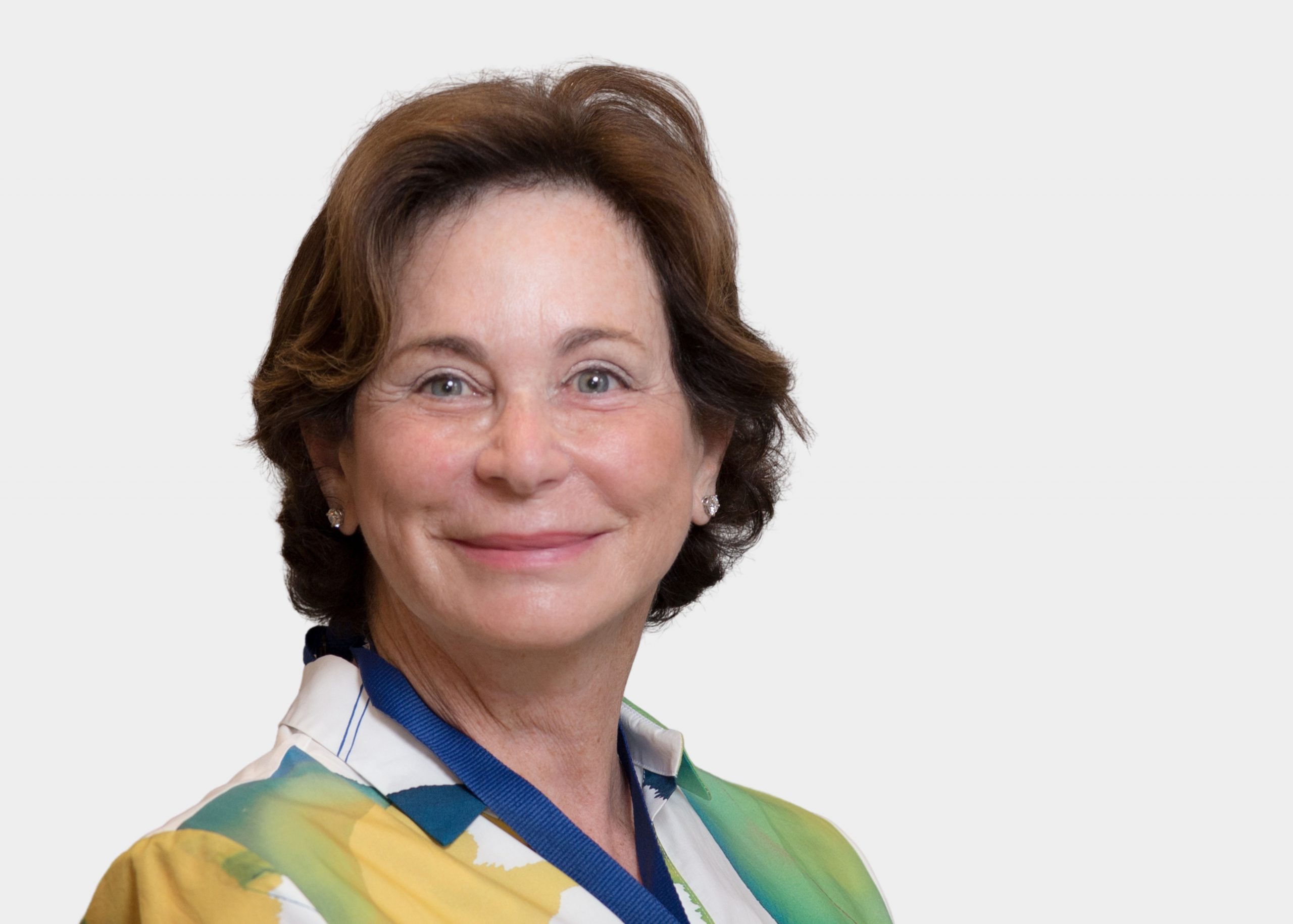 Betsy R. Sheerr
Betsy is a lifelong teacher and learner who started her own small business and has helped start and lead numerous organizations. She is a strong believer in helping young people seek and find their leadership potential, and has done this as a tutor, mentor, college faculty member, and alumni recruiter for Yale. She is especially passionate about helping young female leaders get started. Mrs. Sheerr is an educator and communications coach, and an advocate and activist for humanitarian, community, and political organizations. She is married and has four children and eight grandchildren.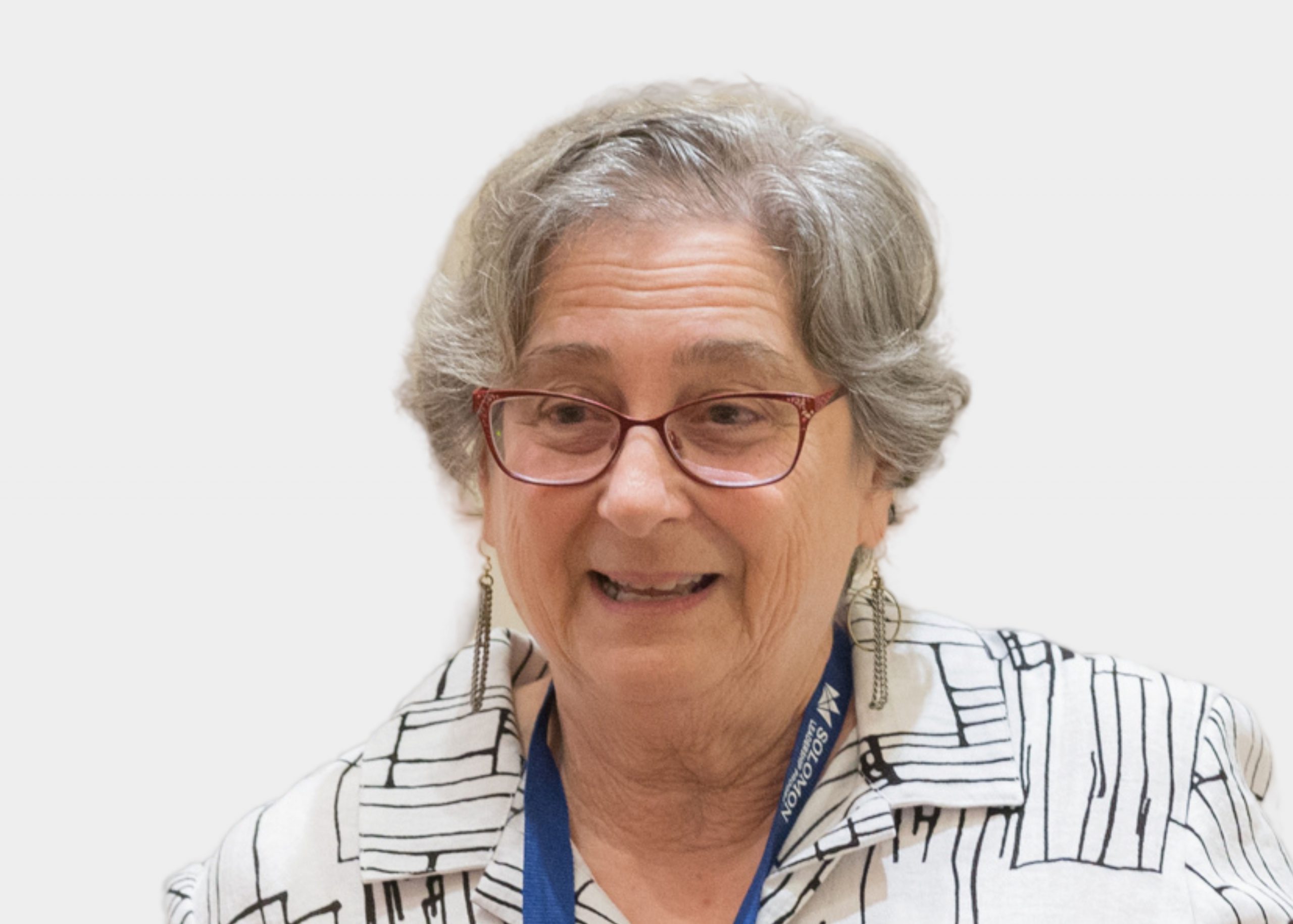 Miriam Silverman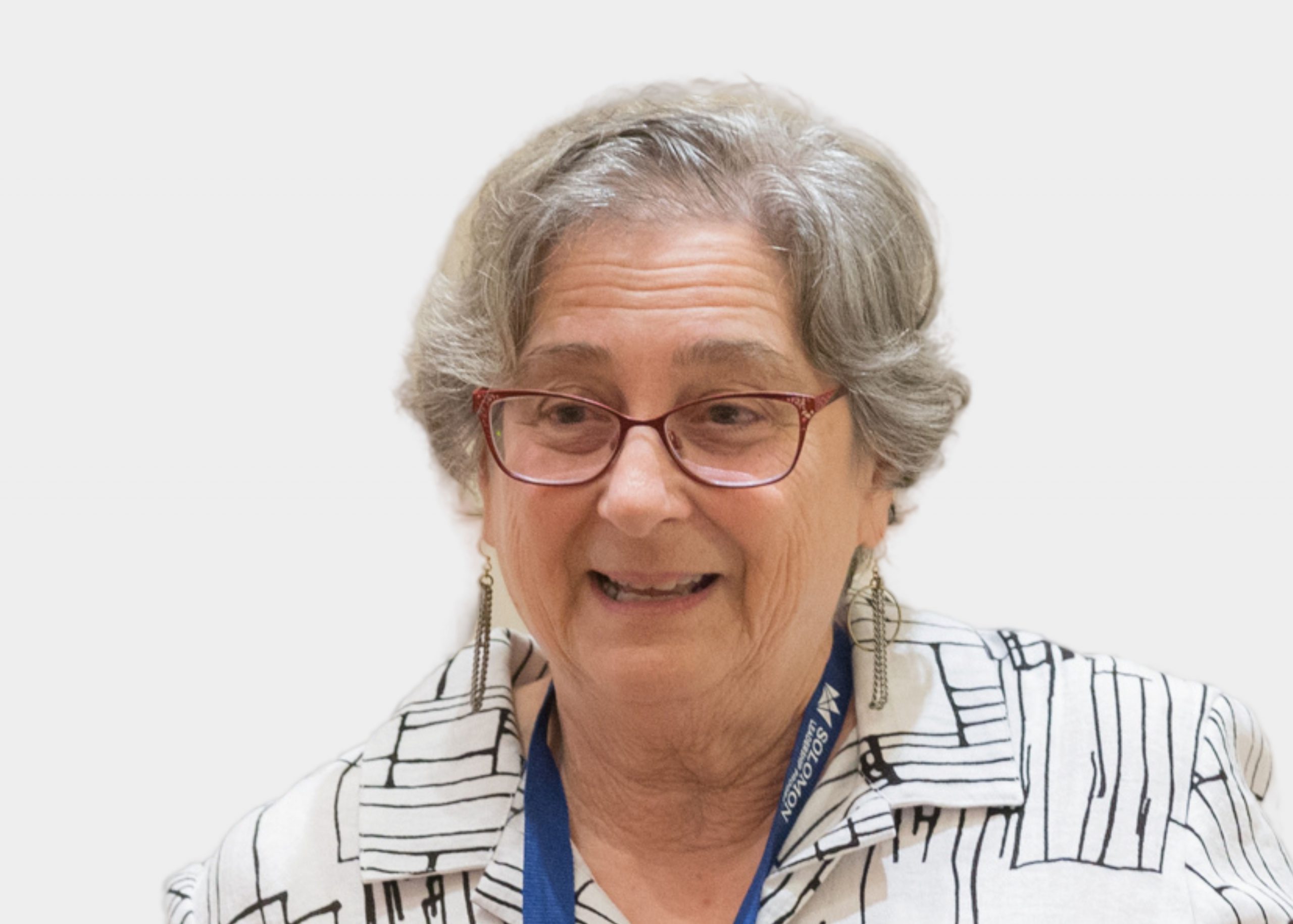 Miriam Silverman
After graduating from the University of Wisconsin Law School, Mrs. Silverman practiced at Securities & Exchange Commission and Federal Trade Commission. She helped create and manage the Army Reserve Family Support Program and served as the family support leader and family liaison for the 3rd Medical Command during deployment. Miriam sees mentorship as an opportunity to pass on the lessons she learned from her unique experiences as wife of an army general.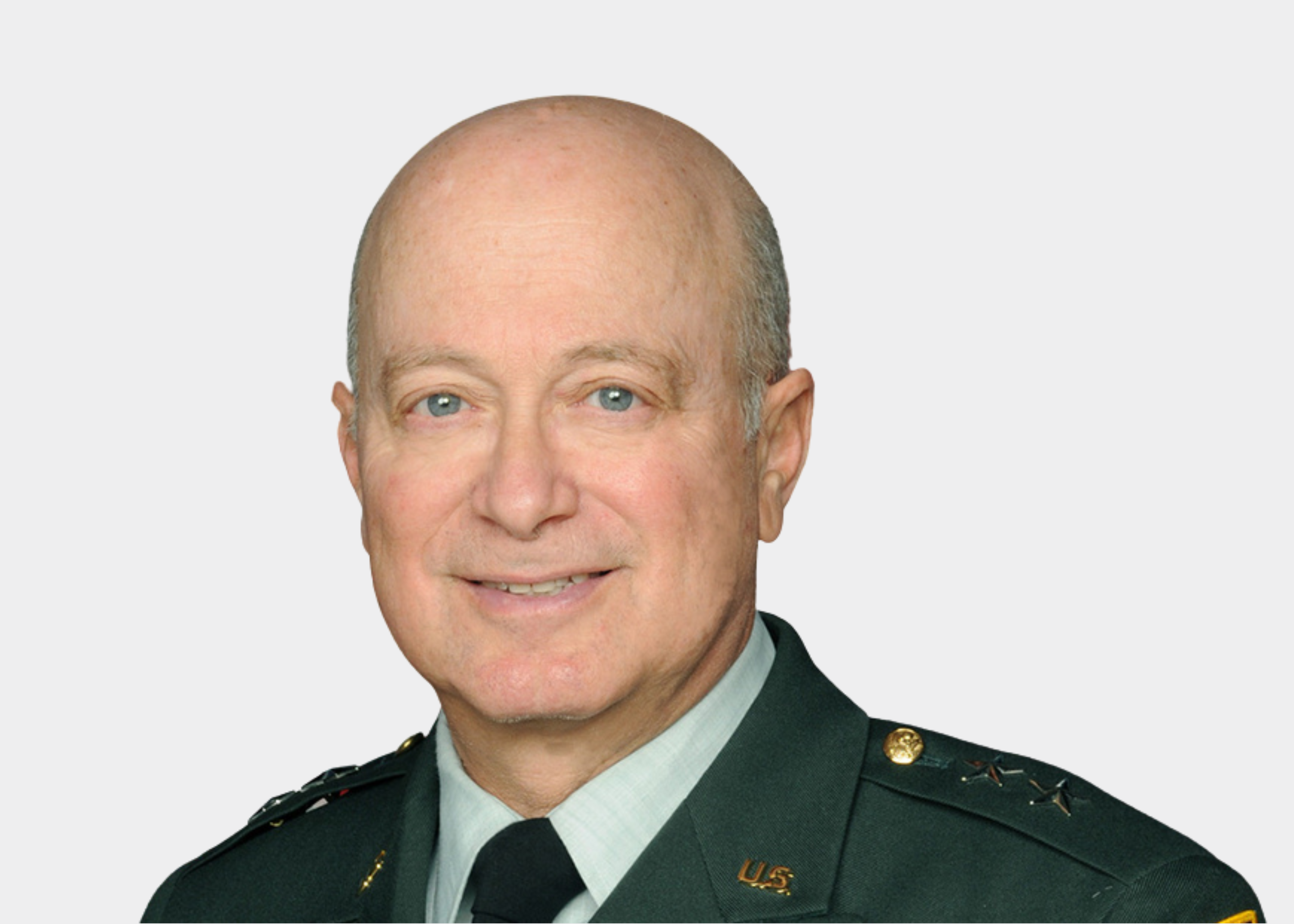 Major General Ronald D. Silverman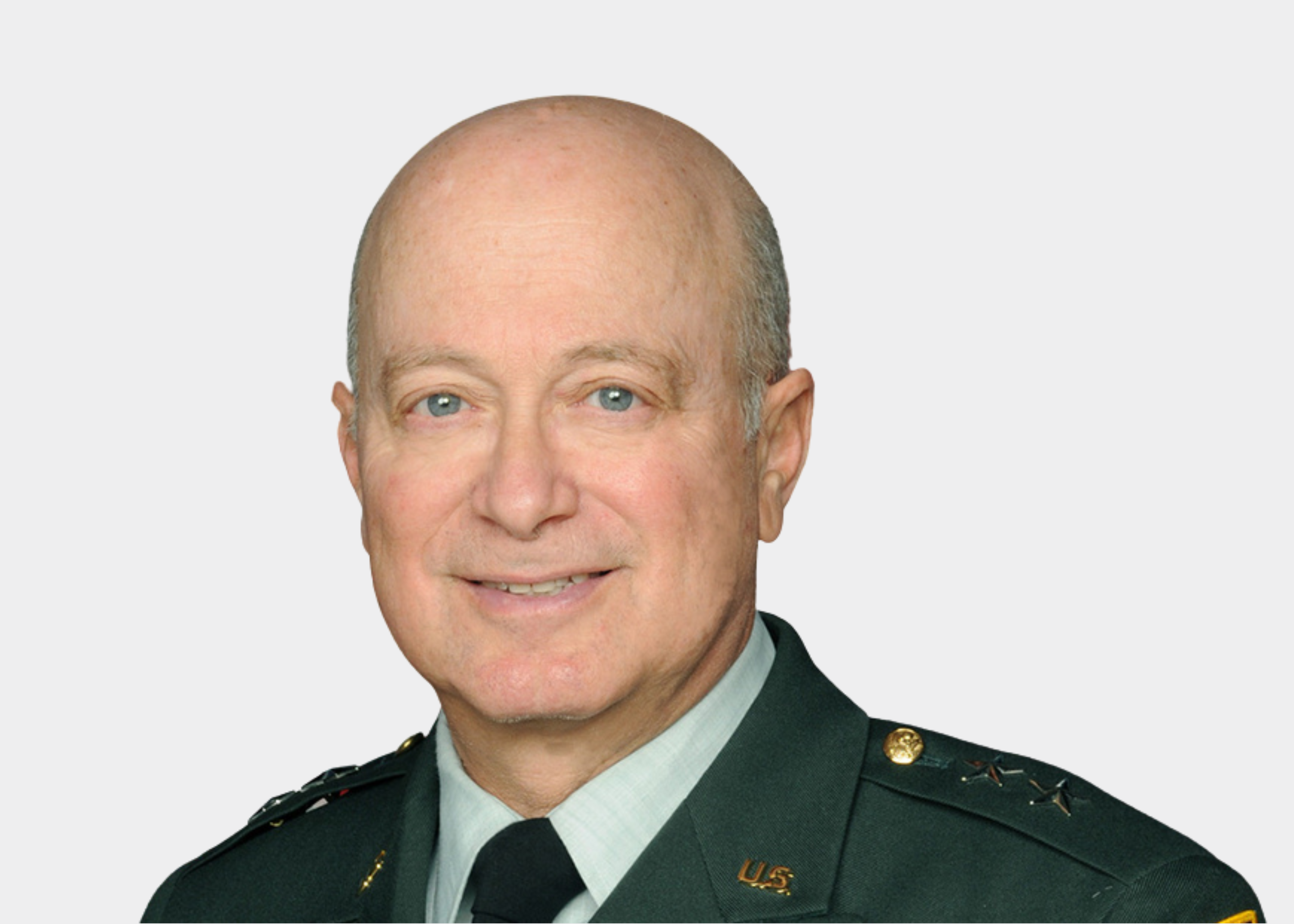 Major General Ronald D. Silverman
After receiving a BA at the University of Wisconsin in Madison, and a DDS from Temple University School of Dentistry, Major General Silverman received a commission in the United States Army Medical Department. During over forty years of service, Major General Silverman has held numerous prestigious positions and been awarded more than a dozen decorations, culminating in his position as the commanding general of all medical personnel in the Iraq war.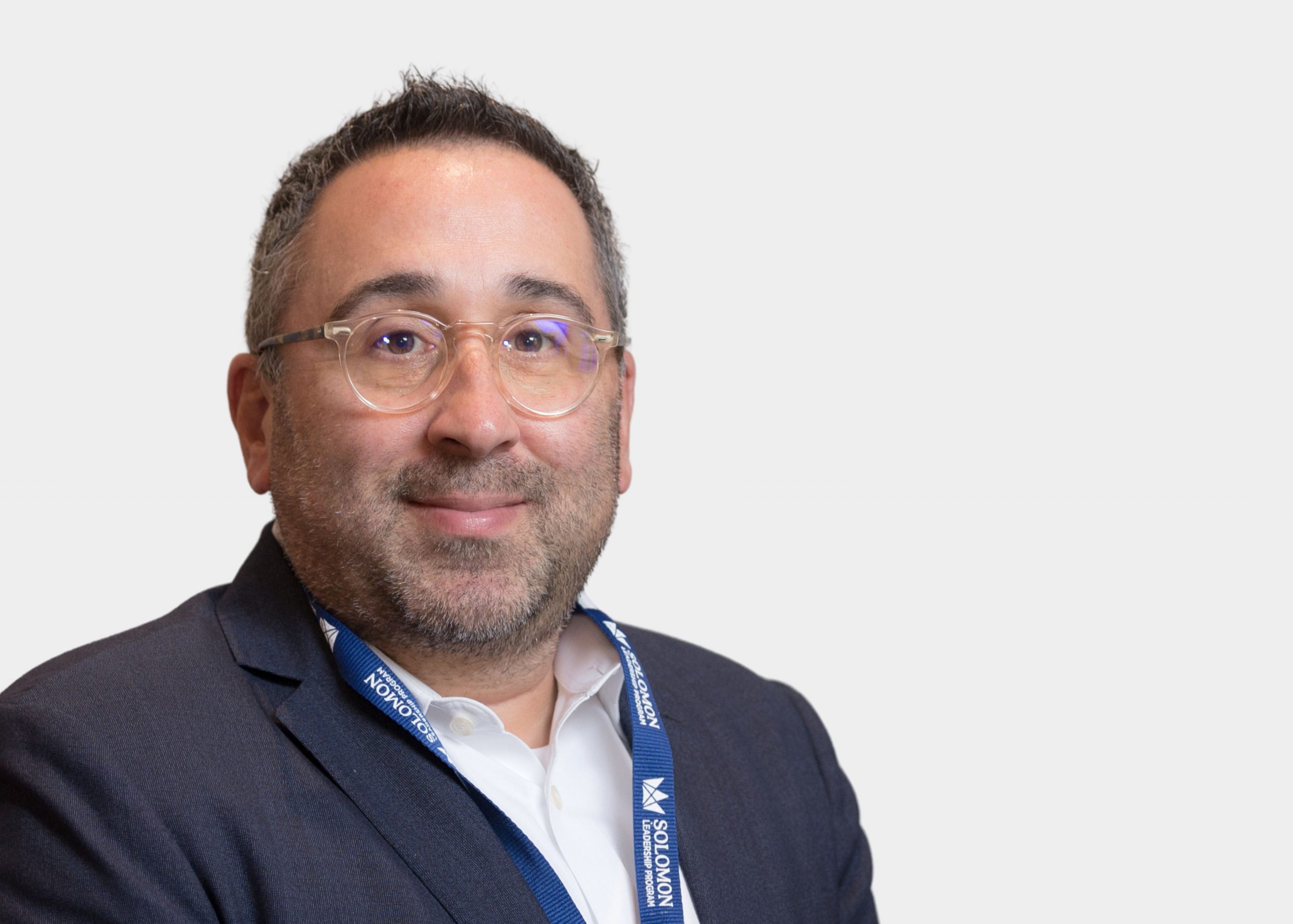 Ronnie C. Simpson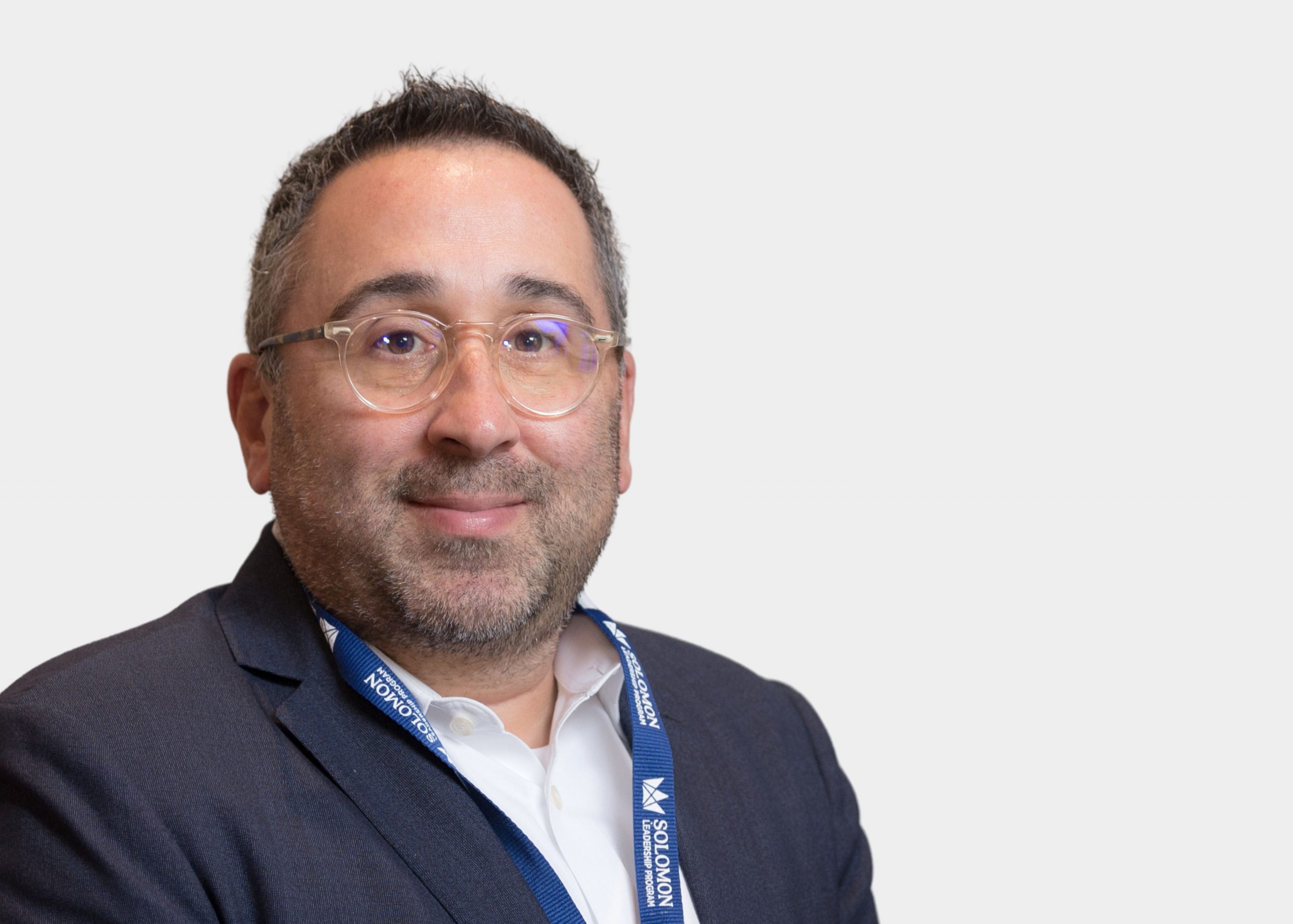 Ronnie C. Simpson
Ronnie Simpson is a chartered retirement planning counselor (CRPC), first vice president, and a senior portfolio manager. Ronnie entered the financial services industry in 2001, and after spending the last twelve years at UBS, he joined Morgan Stanley in 2020. Mr. Simpson attended University of Florida, where he earned a B.S. in biological systems management. In his free time, Ronnie enjoys tennis, boating, and spending time with his family. Ronnie is a lifelong Florida resident, and resides in West Palm Beach with his wife, Sari, and children, Sophia and Charlie.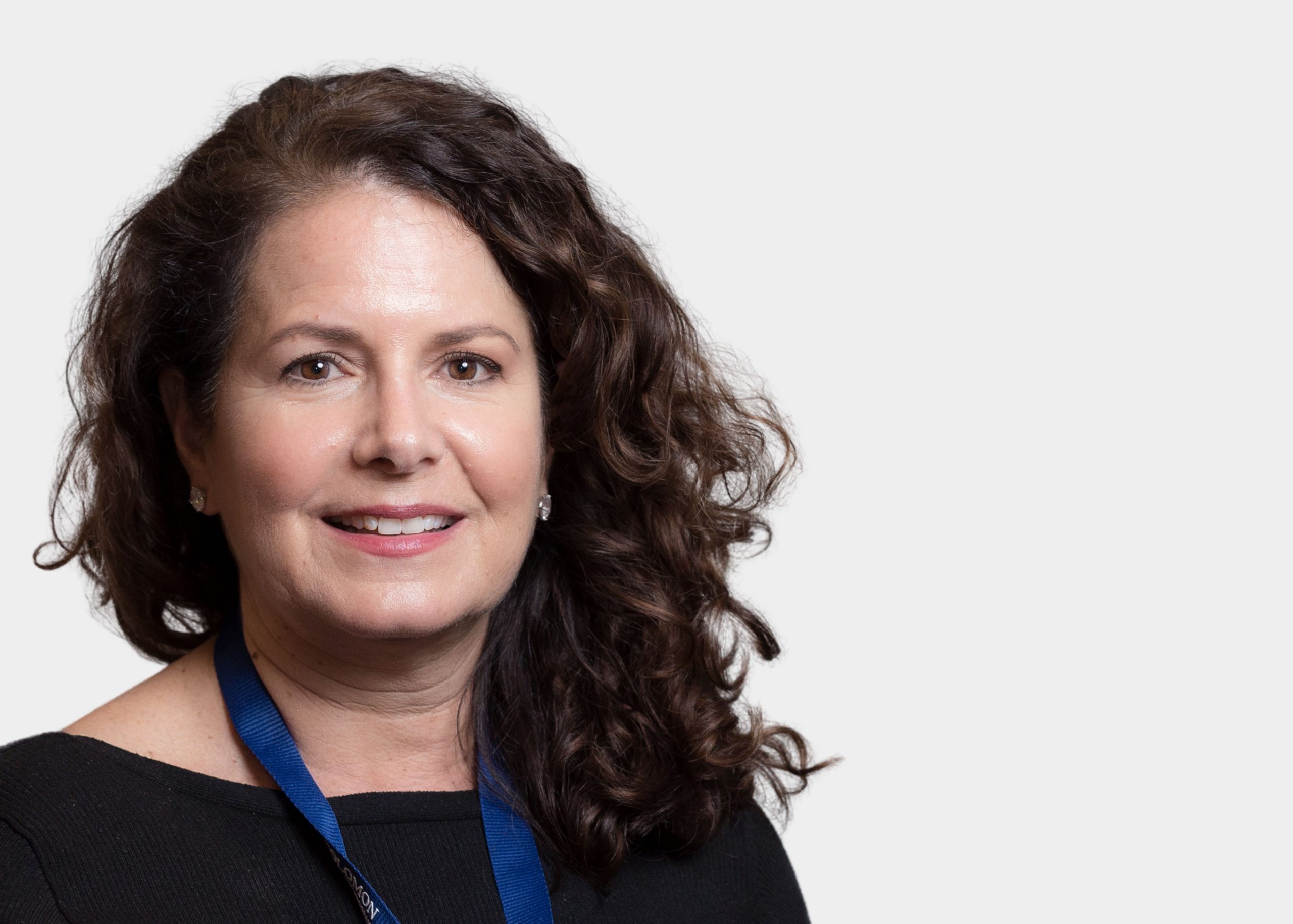 Honorable Judge Lisa Small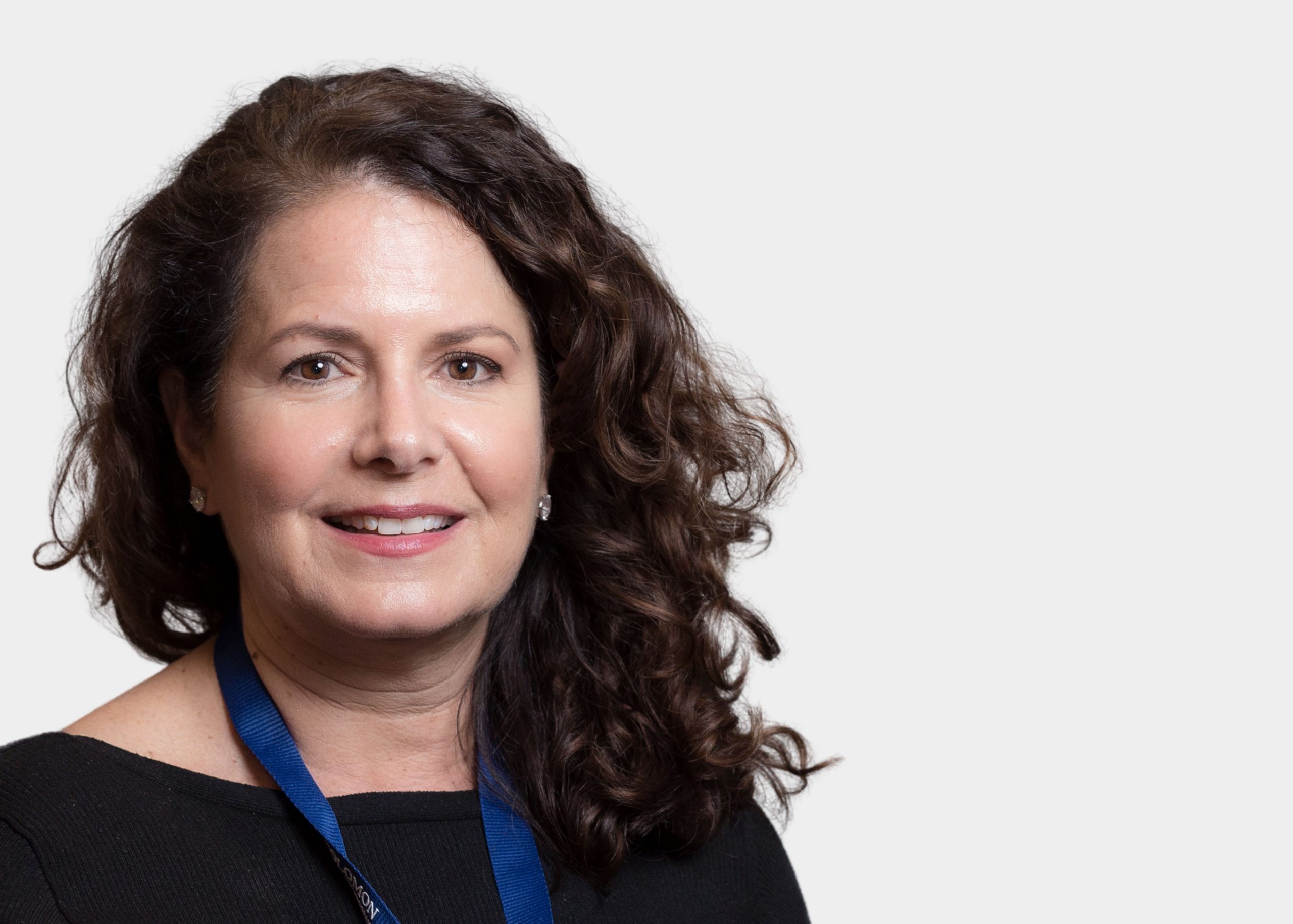 Honorable Judge Lisa Small
Judge Small has served as judge of the 15th Judicial Circuit Court in Florida since 2011. She received her Bachelor's degree from Georgetown University and her JD from the University of Florida. From 2016-2020, Judge Small served as the Administrative Judge for the Circuit Civil Divisions of the 15th Judicial Circuit Court. In 2017, Judge Small received the Distinguished Jurist of the Year Awards from the South Palm Beach County Bar Association and from the Palm Beach County Chapter of the Inns of Court. In 2019, Judge Small received the Jurist of the Year Award from the Palm Beach County Justice Association.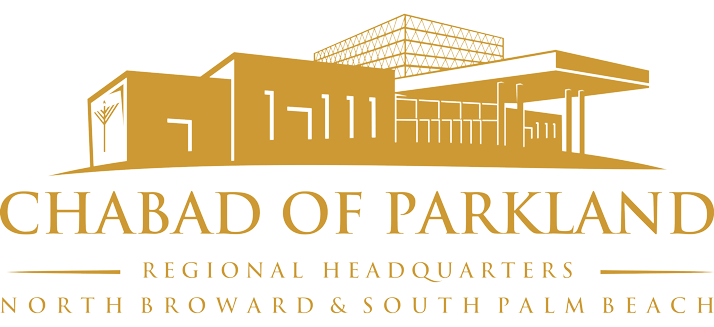 Parkland Chapter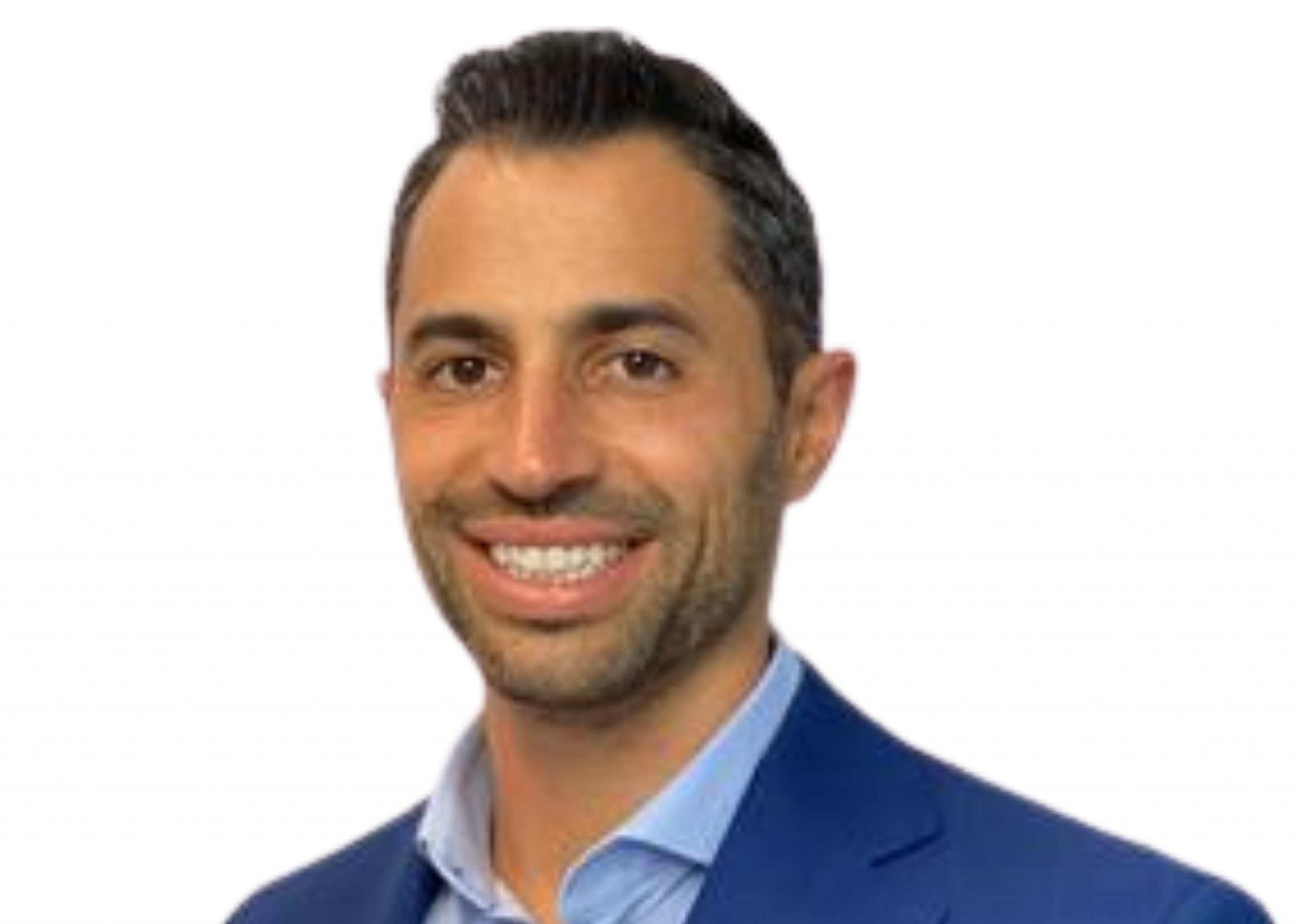 Mr. Dustin Bezalel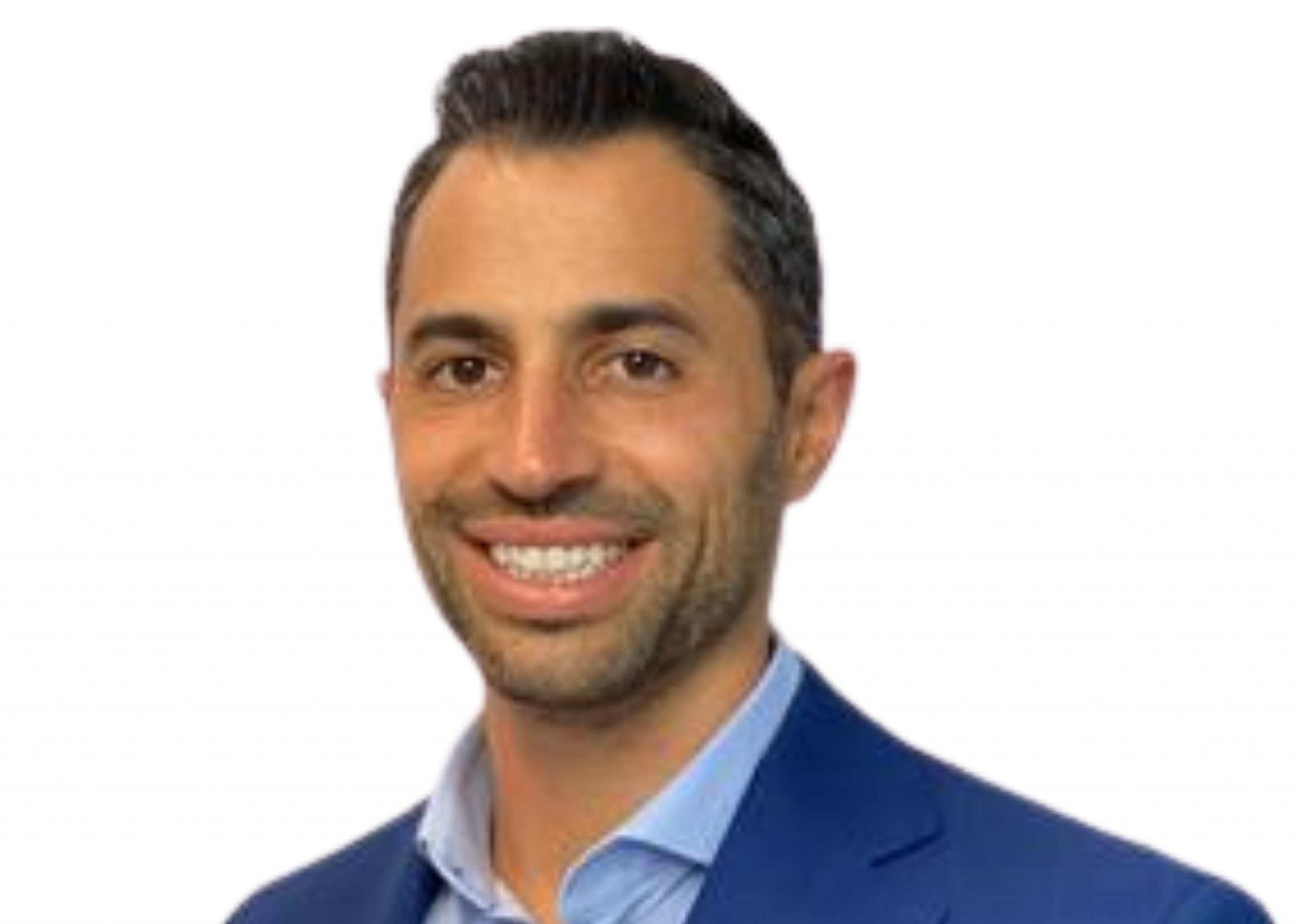 Mr. Dustin Bezalel
Dustin started his career in the financial industry in 2005 as a financial services representative at MetLife, a Fortune 50 financial company and one of the largest firms in the country. Dustin was promoted into management within his first three years with the company, first as agency director and then to managing sales director, where he was responsible for attracting top advisors to the organization. Dustin has been recognized for his dedication to the financial services profession, earning high levels of recognition, including two Leaders Conferences as a Financial Services Representative, seven Management Leaders Conferences, and Regional Managing Sales Director of the Year in 2014 while at MetLife. He then co-founded Creative Financial Network, an independent financial risk management group. Dustin currently lives in Parkland with his wife Melissa and his three children, Bryson, Ava, and Preston. In his free time he enjoys spending quality time with his family and friends, enjoys exercising, fishing, and the outdoors.
Mrs. Debbie Gober
Mrs. Debbie Gober
Debbie Gober was born in Michigan and raised in Hollywood, FL. She attended UF for undergraduate and FIU for her postgraduate degree in physical therapy and rehabilitation. She has practiced inpatient, outpatient, and in private practice. Debbie's greatest vocation involves philanthropic work, specifically in the Jewish realm. She has been chair of the David Posnack Jewish Day School, Women's Philanthropy, and recently the Jewish Federation of Broward. Debbie is active and has held numerous executive positions on many nonprofit boards, such as AIPAC, Hillel, David Posnack Jewish Day School, Soref JCC, Jewish Federation of Broward, and National Women's Philanthropy. Debbie resides in Coral Springs, FL with her husband of 38 years, Frank. Her greatest joys are her children and grandchildren. She is also the proud "mom" to many rescue dogs!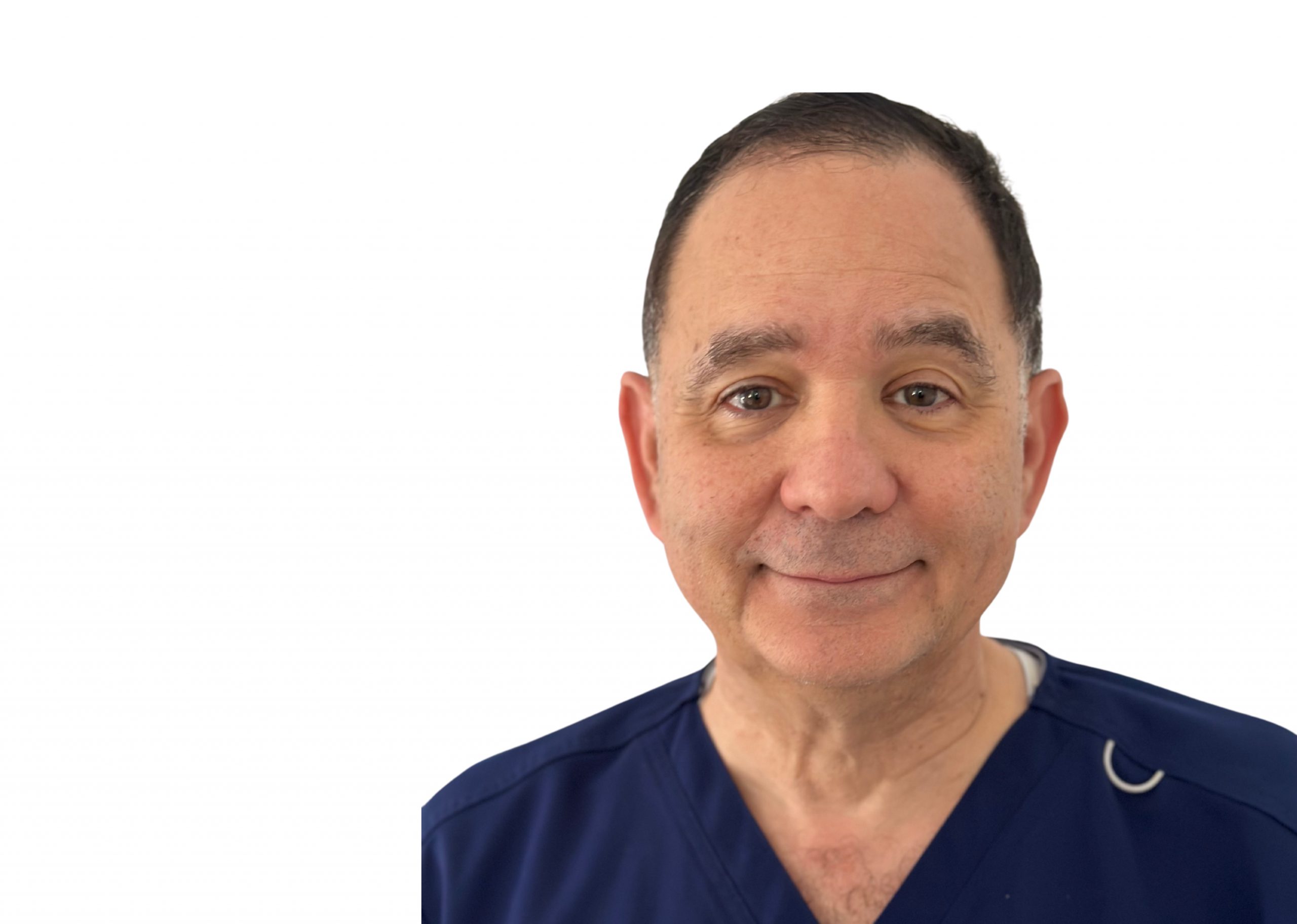 Dr. Brian Levy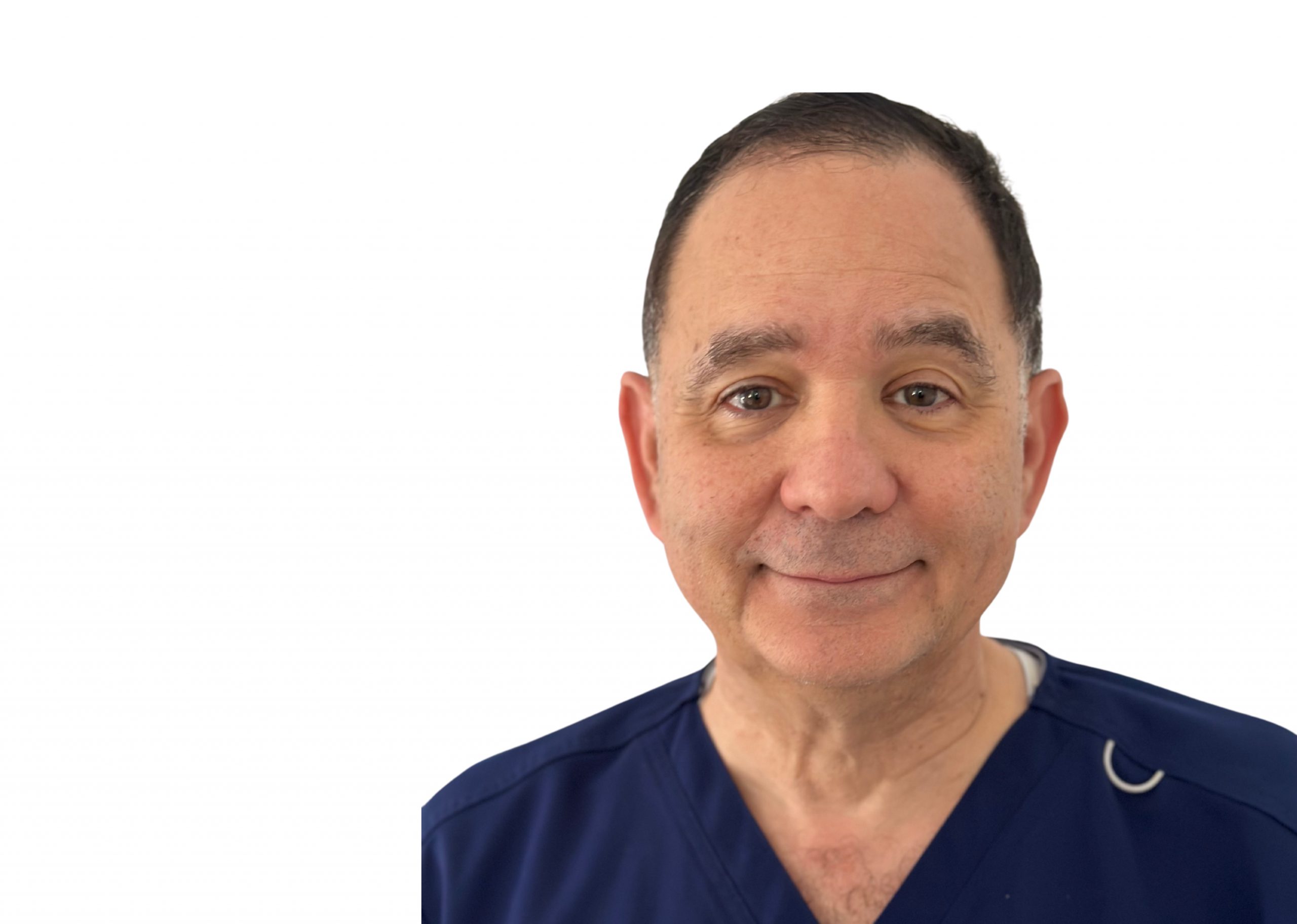 Dr. Brian Levy
Brian Levy grew up in Chattanooga, Tennessee and Atlanta, Georgia. He joined RadioShack in 1974, at age 15, as a part-time salesman. He earned positions of increasing responsibility and grew operations in almost every American state, ultimately being promoted to Senior Vice President in his mid-thirties. He was later hired by the Board of Directors of InterTAN, Inc., an independent NYSE company which owned and operated the roughly 1000 Tandy and RadioShack branded stores, as President and was later promoted to Chief Executive Officer. There he supervised operations throughout Canada, Australia, and the United Kingdom while building a product sourcing company in Asia. He served in this position until he ultimately sold the operations to Circuit City Stores, Inc. and Bell Canada. At age 47, after retiring for about a week, he decided to pursue his lifelong dream to become a physician and returned as an undergraduate student to York University in Toronto and the following year was accepted to medical school at McMaster University in Hamilton, Ontario. After graduating from McMaster, Dr. Levy completed a five-year residency in Emergency Medicine. He was employed as a Staff Emergency Physician and served on the Pharmacy and Therapeutics Committee and numerous other positions at Brampton Civic Hospital in the Greater Toronto Area. He has earned two separate board certifications in Emergency Medicine from Royal College of Physicians of Canada and the American Board of Emergency Medicine. He continues to work as an ER doctor in Fort Lauderdale. Dr. Brian Levy and his wife, Angela are proud Jewish Americans and relocated this past summer to Parkland with Moshe, Dixie, Rocky, Ace, Mandy, Arlo, and Paxie, their dogs and cats. Angela and Brian have been active members at Chabad for most of their married lives. They have two children, Rachel, and Michael who is married to Sarah.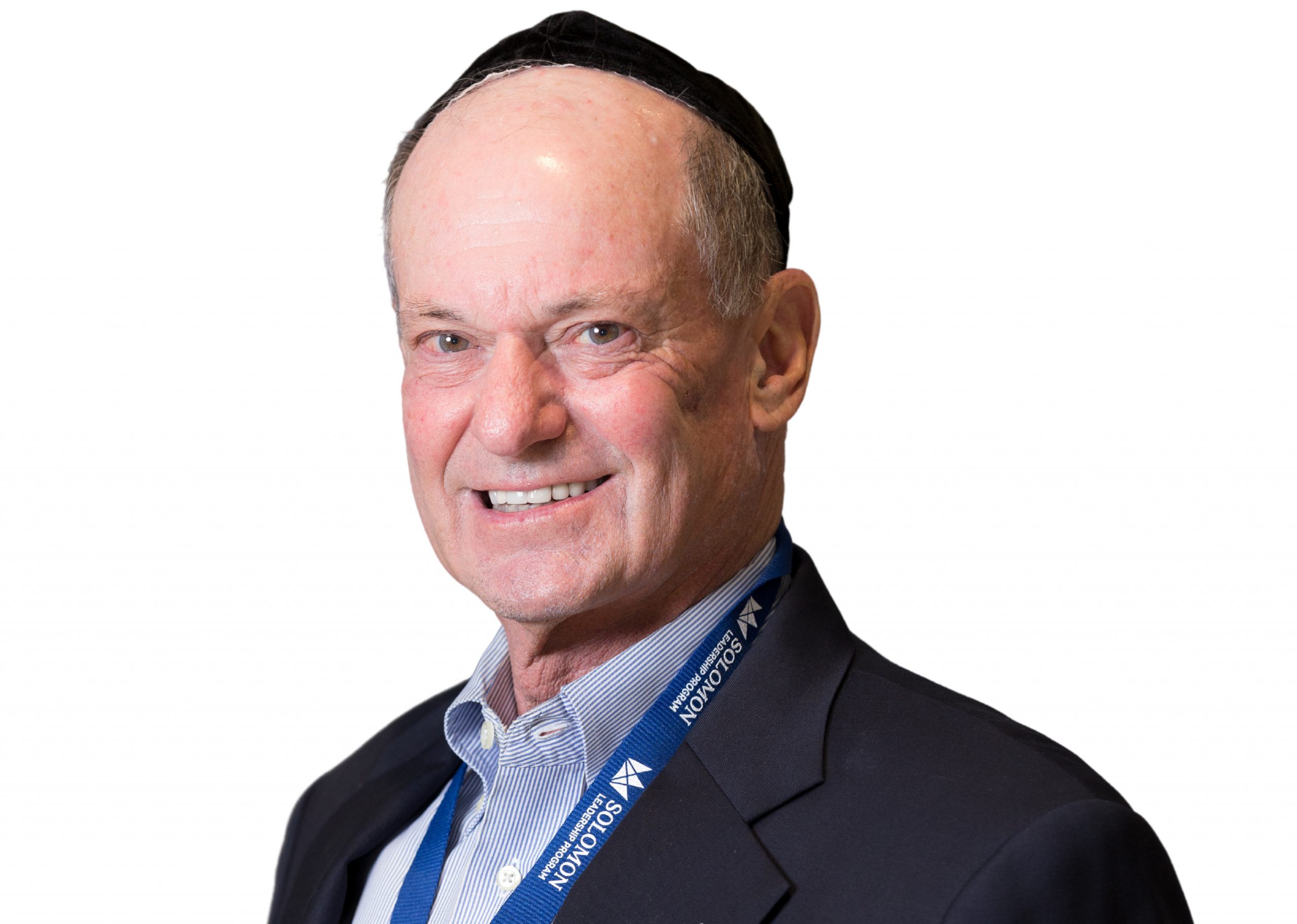 Mr. Gary Mintz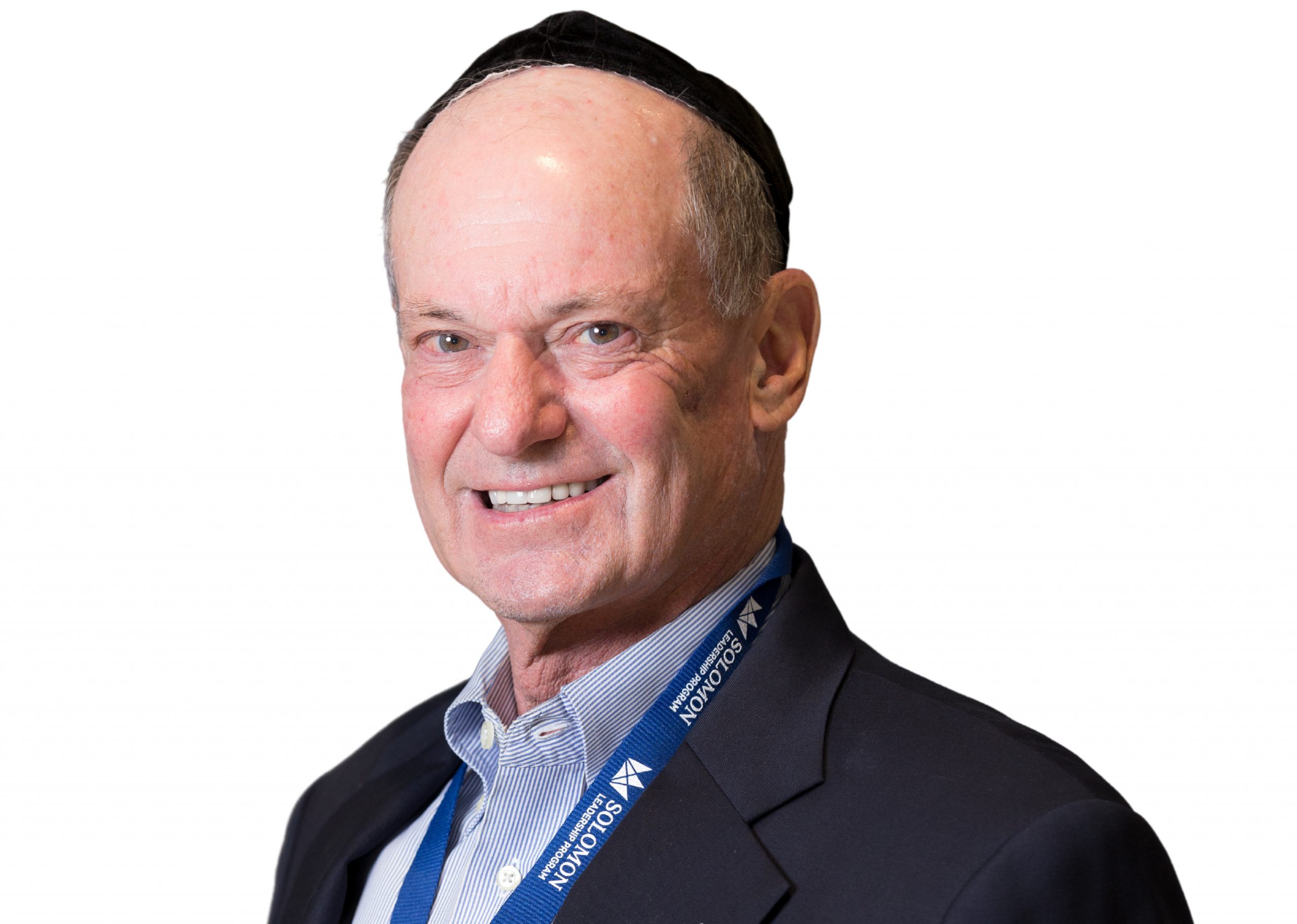 Mr. Gary Mintz
Gary Mintz attended the University of Toledo earning his business accounting degree, Ohio State University for his Masters in Business and Accounting, and finally Ohio Northern University for his Juris Doctor Law degree.
Currently semi-retired, Mr. Mintz has filled roles as an attorney, certified public accountant, and entrepreneur.
He looks at each business opportunity for profitability, but more importantly, his focus has been on the people he works with, especially the management team, employees, customers, and public.
He is currently the majority owner of a warehouse business in Miami focusing on logistics, runs a full package apparel e-commerce business, owns several commercial real estate investments, works as an Attorney/Certified Public Accountant, and last but not least, is a
college professor at Cuyahoga Community College – Accounting and Business Law.
In his free time Mr. Mintz enjoys playing golf, exercise, travel, and spending time with his grandchildren. He is also an avid sports fan.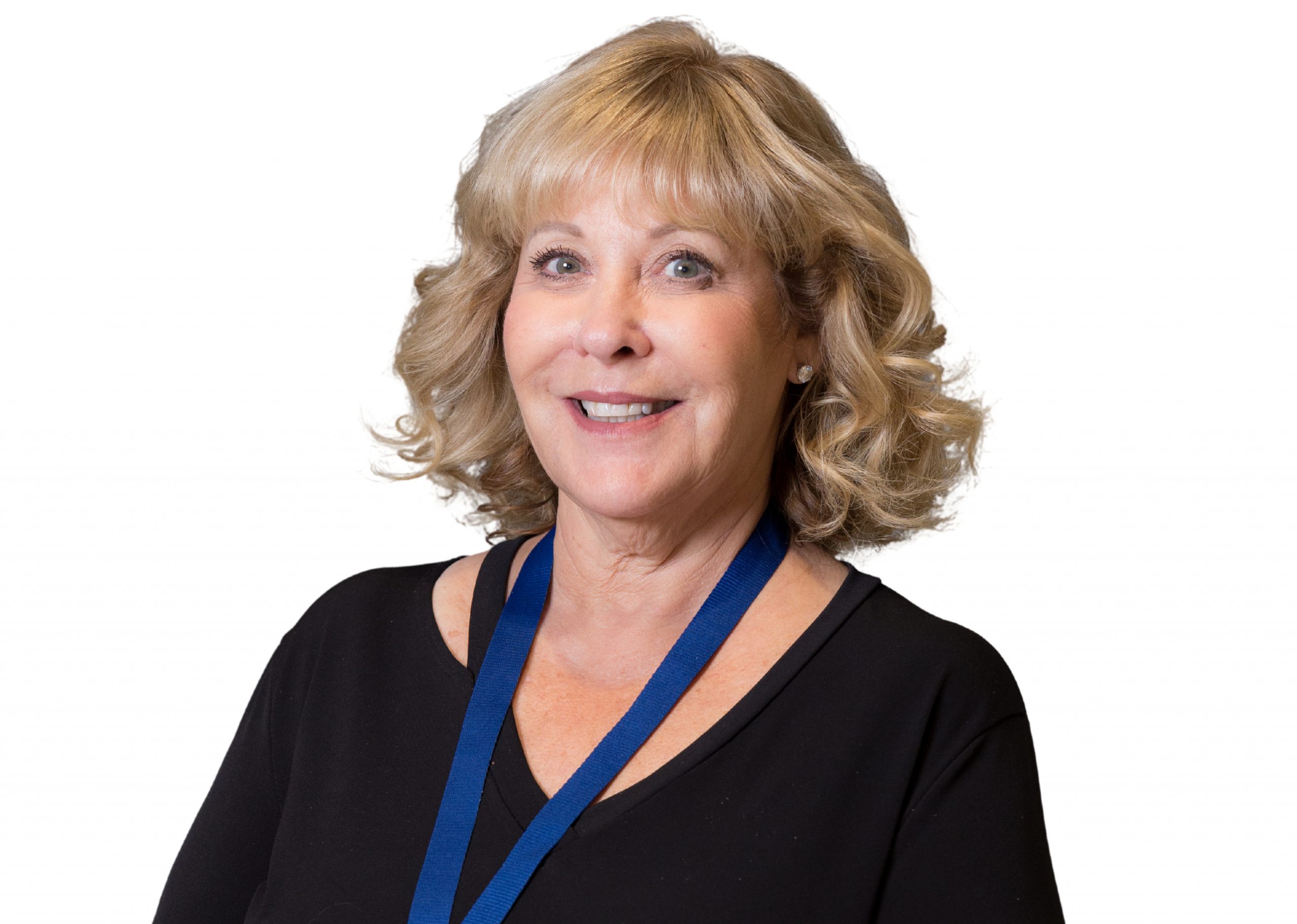 Mrs. Joanie Mintz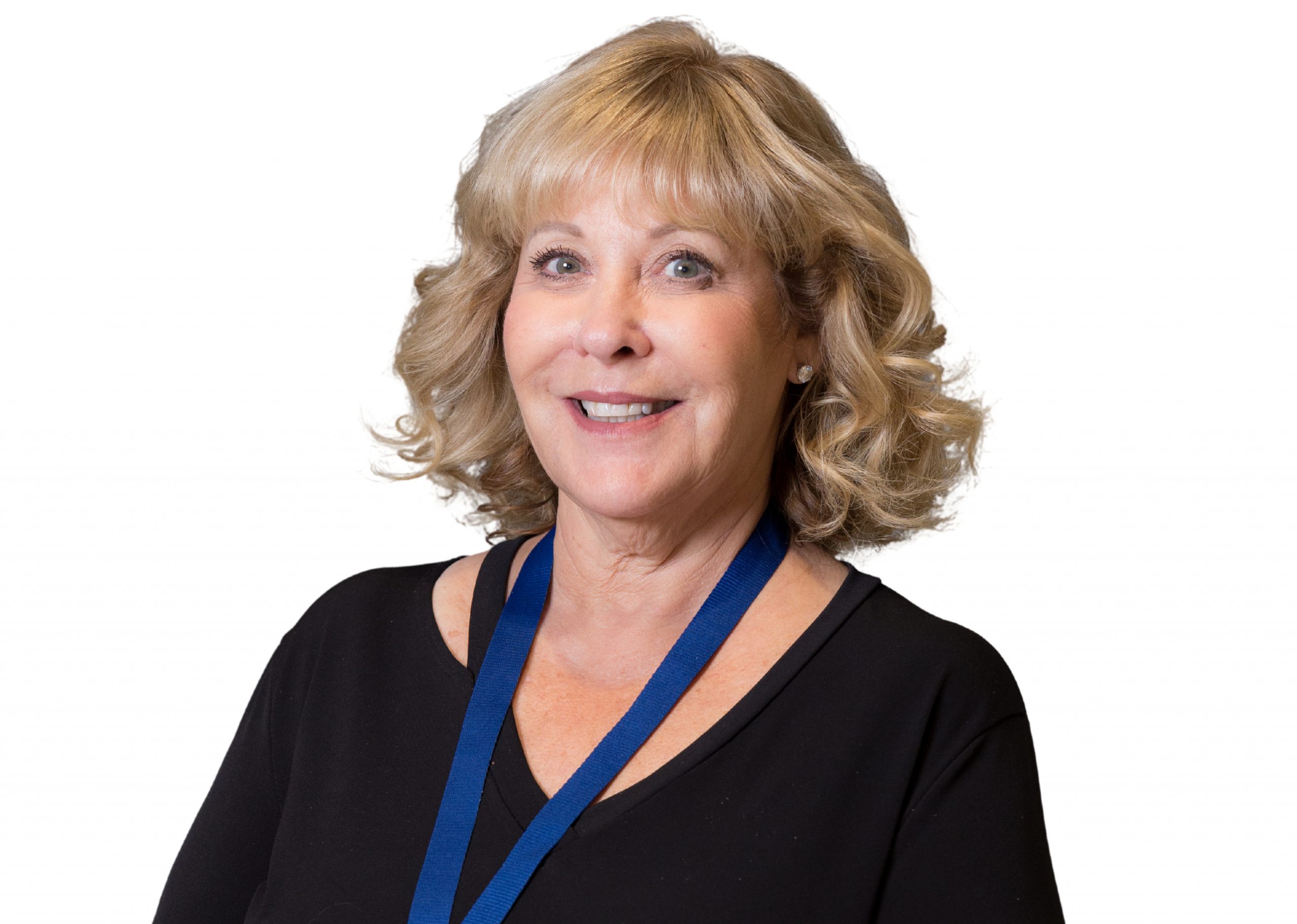 Mrs. Joanie Mintz
Joanie Mintz was born in New York and raised in New Jersey. She began her career as an AP Psychology teacher and co-developed a program to assist distressed children and their families. She then pivoted to the business world, and has owned several businesses including two restaurants, and a clothing manufacturing company. An investor in the real estate market, Joanie received her Florida real estate license 18 years ago and became one of the leading realtors in the city of Parkland and surrounding areas. A Parkland resident since 1986, and a member and proud supporter of Chabad of Parkland, Joanie loves spending her free time with her husband, two children, and 5 grandchildren.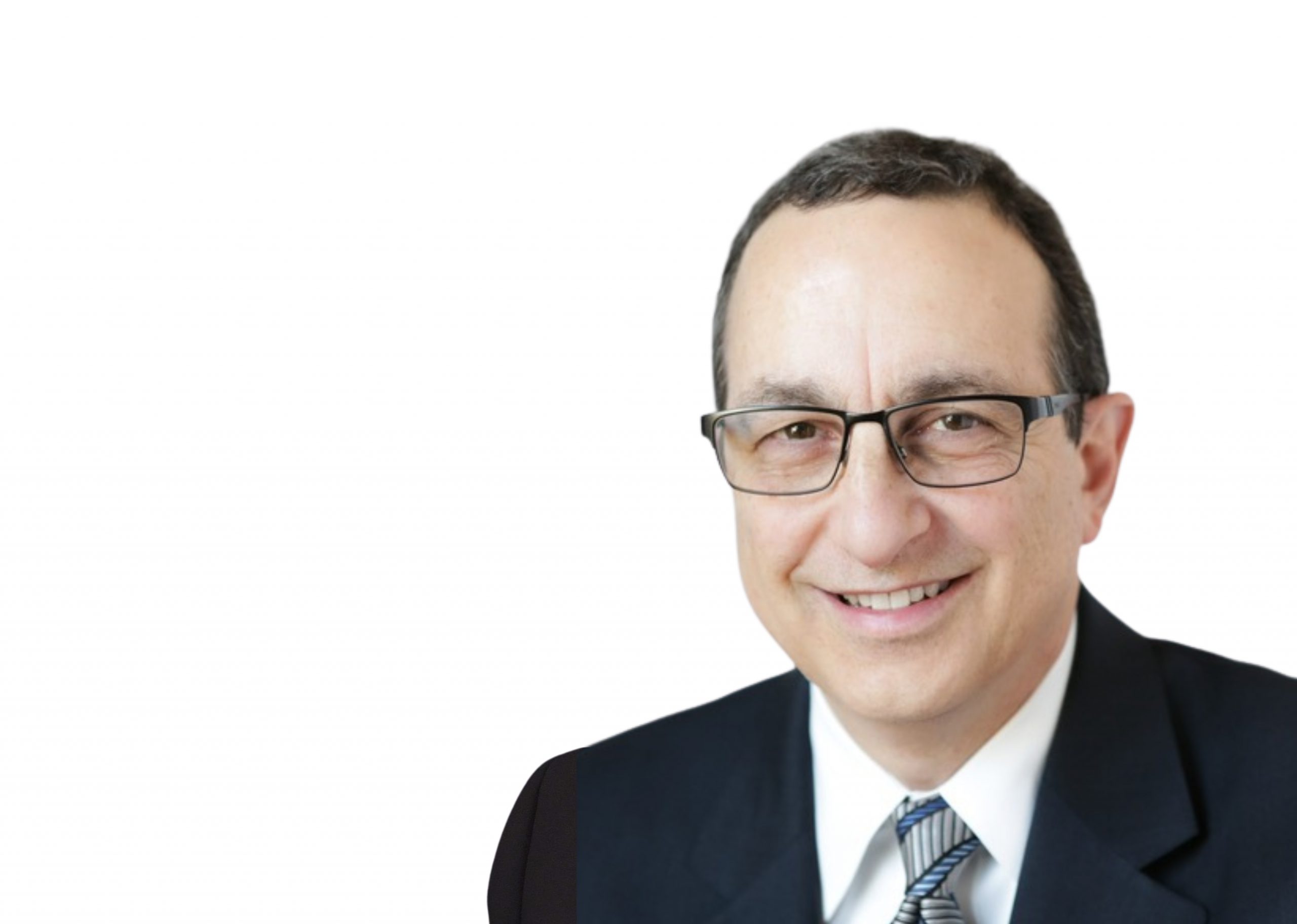 Mr. Bennett Schwartz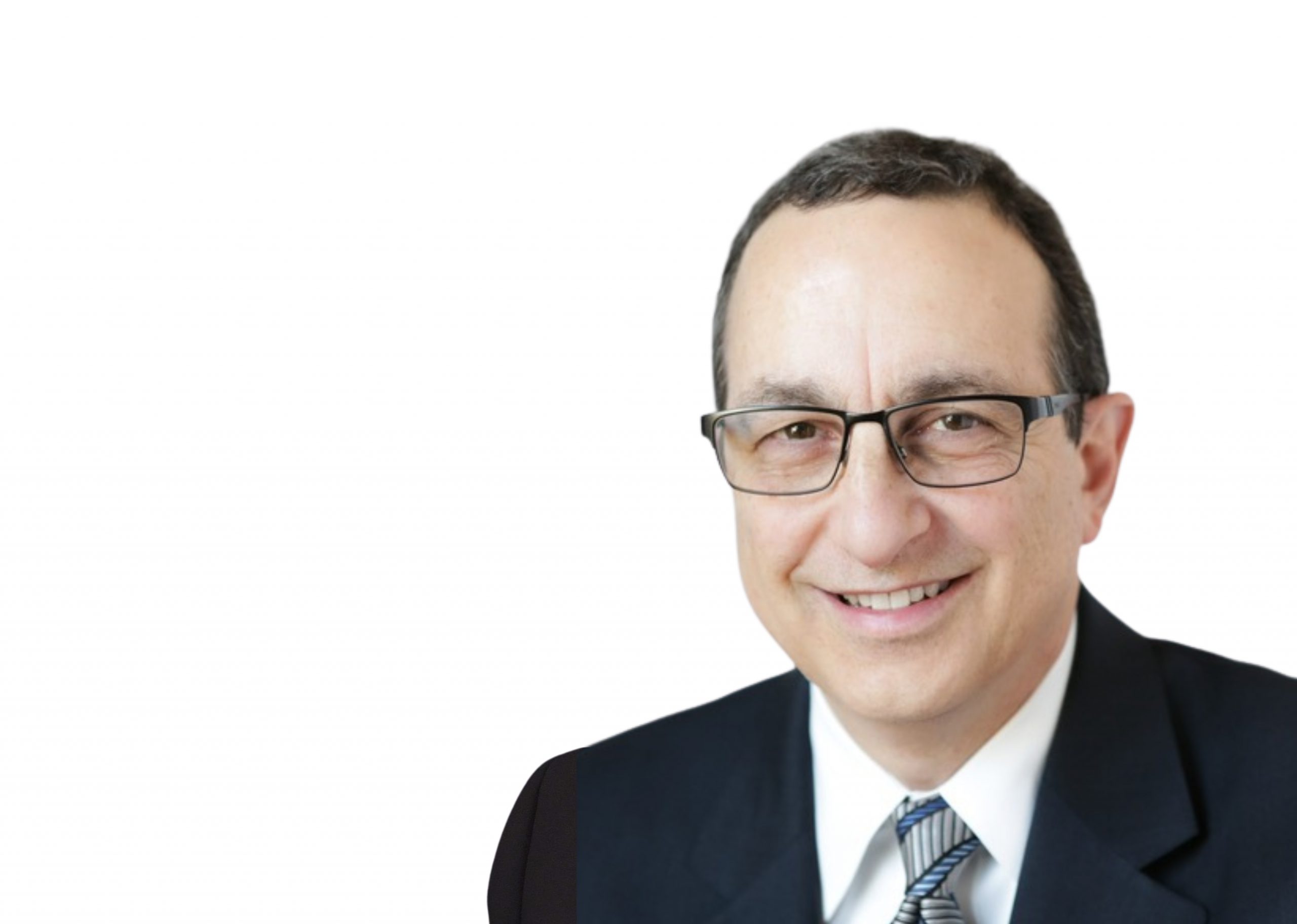 Mr. Bennett Schwartz
Bennet Schwartz grew up in Larchmont, NY. He attended the University of Maryland in College Park, MD where he obtained a BS degree in Accounting and Finance. He then joined the assurance group in the Washington DC office of Grant Thornton, an international accounting firm. He spent the next eighteen years working in their offices, reaching the partner level. Bennett was responsible for the audits and delivery of client services to multinational entrepreneurial entities such as Remington Products and Nautica Apparel. In 1998, he accepted the Treasurer position with Ampacet Corporation, a manufacturer of masterbatch for the plastics industry, where he spent the next eighteen years. During this the time the company grew rapidly and Bennett traveled frequently to subsidiaries in Mexico, South America, Canada, Europe, and Asia, which provided him with extensive business experience in multicultural environments. In 2017 he joined Montachem International, Inc. a multinational distributor of resin based in Fort Lauderdale, FL, as their Chief Financial Officer. Montachem has since experienced tremendous revenue growth, becoming a top US exporter and a recipient of the 2022 Presidential E-Award for Exports, presented by the U.S. Department of Commerce.