Guest Speakers
---
Every session begins by featuring a guest speaker from the chapter's local community. Guest speakers come from across the professional spectrum, including doctors, CEOs, various government positions, public servants, and more. Each speaker discusses his or her personal experience as a teenager, and their journey to leadership, as it relates to the value explored in that Pillar. Guest speakers provide personal, real life examples which are relevant to the Pillar, and open the floor for Q&A, giving Fellows the opportunity to truly understand how leaders from all professions use their positions to make a difference.
---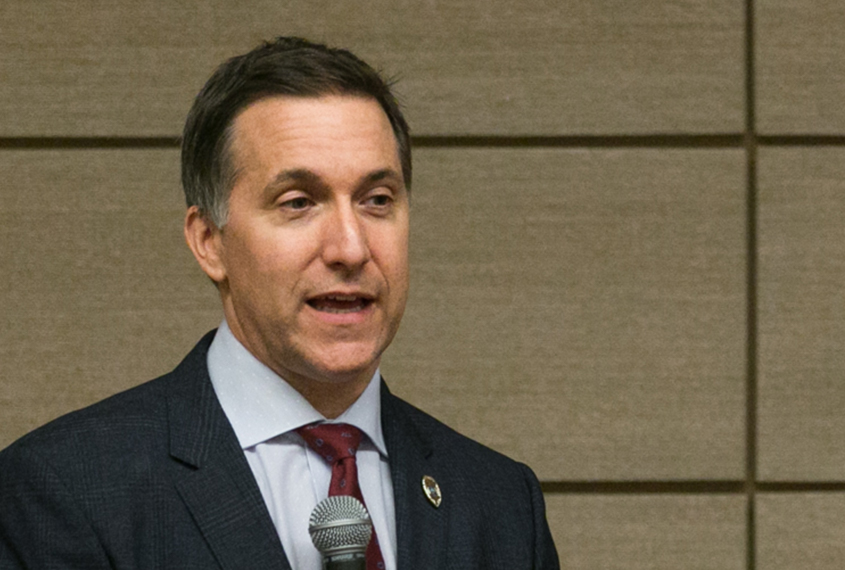 Dave Aronberg
Palm Beach County State Attorney
Dave Aronberg is the State Attorney for Palm Beach County, Florida, and a former member of the Florida Senate. He was elected to the Senate in 2002 as its youngest member, and served for eight years.
Prior to serving in the Senate, Aronberg worked as a lawyer in both the public and private sectors. He was serving as the Florida Attorney General's "Drug Czar" in 2012, when he announced his candidacy for Palm Beach County State Attorney. He was first elected to the office in November 2012, and re-elected, without opposition, on May 6, 2016.
"Instead of worrying about the next election, we should be more worried about what kind of example we're setting for the next generation."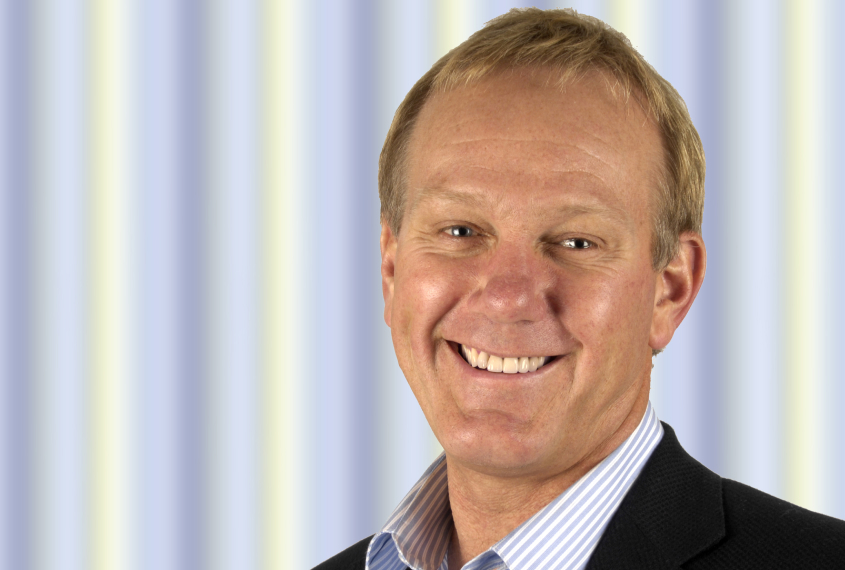 Gary Bailey
Former Manchester United Goalie
Gary Bailey grew up in South Africa and started his career with Wits University in Johannesburg. He established himself as a Manchester United goalkeeper in the late 1970s following the retirement of Alex Stepney. He was considered to be one of the best goalkeepers in England in the early- to mid-1980s. During his time with Manchester United, Bailey won the FA Cup medals in 1983 and 1985.
"Get into the habit of practicing gratitude. Find something new to be grateful for everyday, even for something as simple as getting home safely in the pouring rain...not because it's a nice thing to do, but because it's the clever thing to do; You're actually releasing dopamine in your system every time you focus on whatever it is that you're grateful for."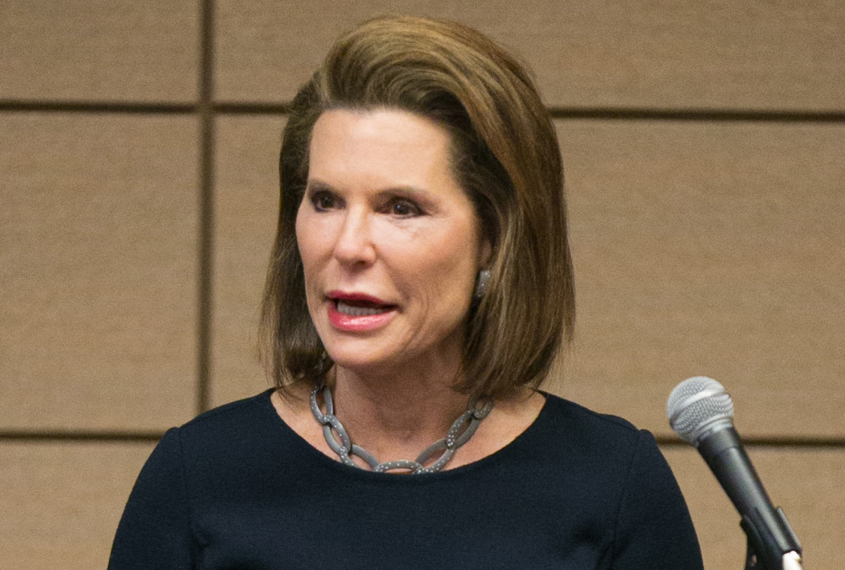 Nancy Goodman Brinker
Founder and Chair of Global Strategy of Susan G. Komen
Nancy Goodman Brinker was born to a Jewish family in Peoria, Illinois, the daughter of Marvin L. and Eleanor Goodman. In 1968, she received a B.A. from the University of Illinois. In 1982, Brinker established Susan G. Komen for the Cure, after a promise to her dying sister, Susan G. Komen, that she would do everything in her power to end breast cancer. Since its inception, the nonprofit organization has raised over $1.9 billion for research, education and health services, making it the largest breast cancer charity in the world.
"Don't join an organization just to do things the way they've always done them. Join an organization to learn about it, change it, and evolve it to something new, because changing and evolving is the key to survival."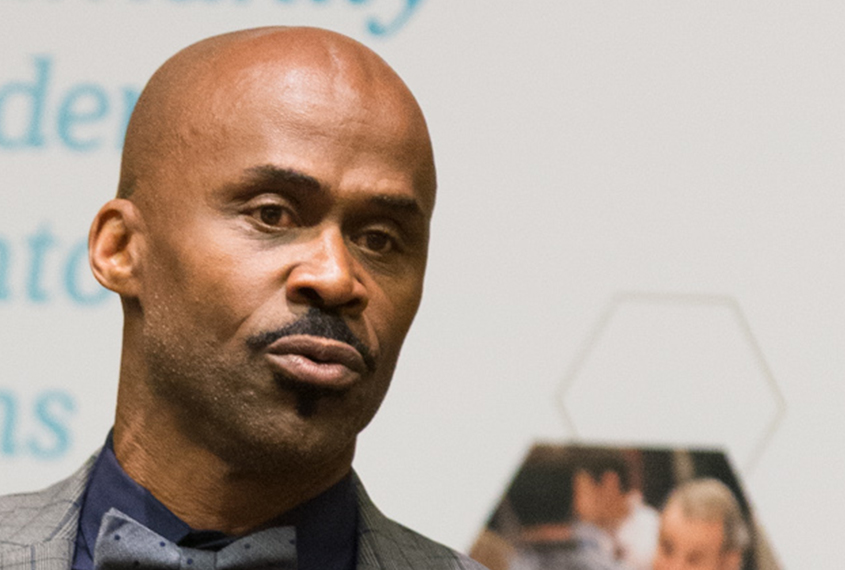 Wenfred Dorsy
The Lord's Place, Case Manager for prison reentry and an independent contractor for Civil Drug Court (life/ sober coach)
Wenfred Dorsey holds a Bachelor of Arts degree in Ministry, with an emphasis on youth ministry. Mr. Dorsey also has a Masters Degree from Webster University in Counseling and Psychology. He was inducted into the National Honor Society for Religious Studies, Theta Alpha Kappa, and is a lifelong member. He also holds an International Certification in Life Coaching. He is a talented motivational Speaker, Life Coach for people battling addiction, and has made it his life-long mission to ease the suffering of those who are disadvantaged or struggling in one way or another.
Wenfred Dorsey resides in Palm Beach County with his wife and three daughters.
"When people tell you that you can't do something, when people tell you that it's not possible, when people tell you that you'll never amount to anything, you have to push through anyway!- That's what persistence looks like."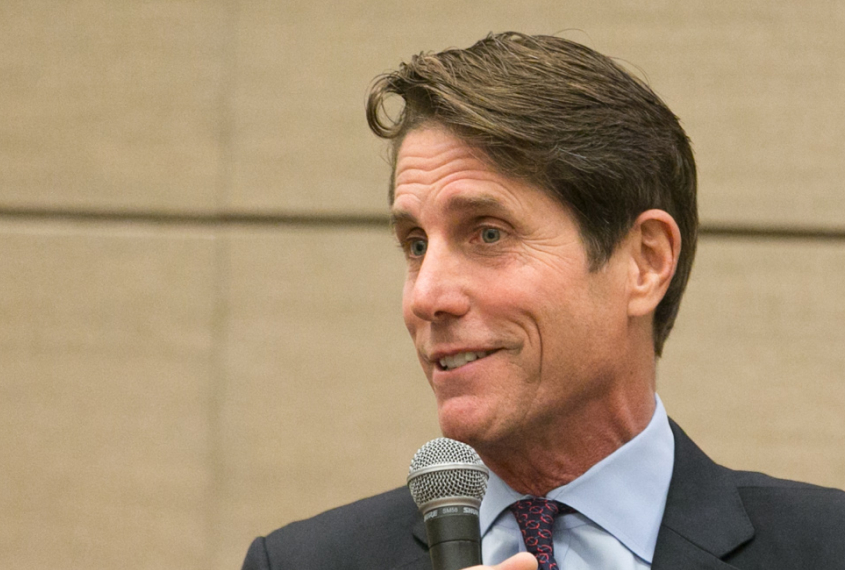 Bruce Gendelman
Entrepreneur, Artist
Bruce Gendelman, who grew up in Milwaukee and now lives in Palm Beach County, has been a hobbyist artist since the third grade. He has a special passion for photography and painting, and turned to art as an important means of expression. His art is now exhibited in the National Museum of Jewish History. Mr. Gendelman is also the owner and CEO of Bruce Gendelman Insurance Services, the leading national authority on liability insurance.
"Every living thing has great value. Nobody's better than anybody else; If you're an immigrant or you were born here in the U.S., if you're Jewish or Catholic, we are all the same. Everybody has great value; The question is how do you develop that value in your life? Being here and talking with people who are very successful in business and philanthropy, is very important; it will help you to start to develop that value in your life, if you absorb what this program has to offer, hold onto it, use it...eventually, one day, you'll be able to influence and teach other people, and pass all this along even further. That is my hope for you."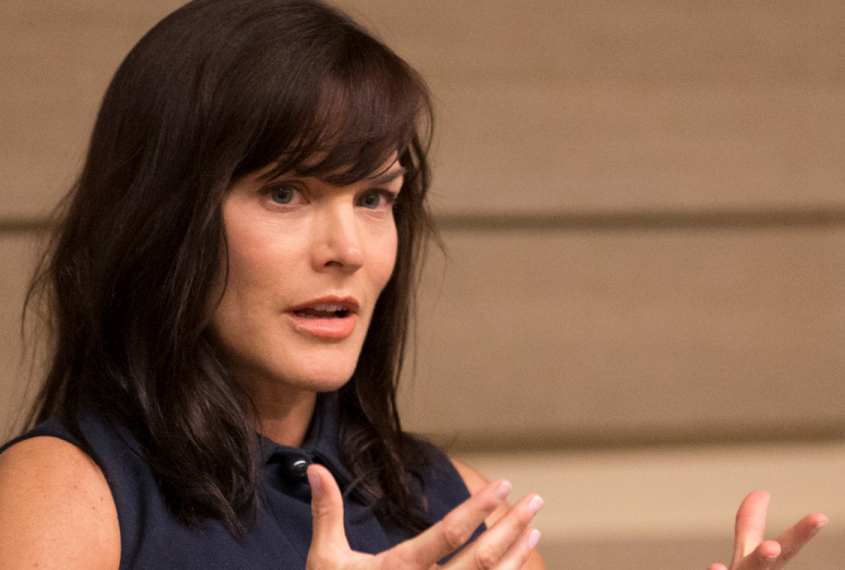 Elizabeth Gunderson, MD
Physician, Family Medicine, Hospice & Palliative Medicine
Dr. Elizabeth Gundersen is a family medicine doctor in Boca Raton, Florida, and is affiliated with multiple hospitals in the area, including Bethesda Hospital East and Boca Raton Regional Hospital. She received her medical degree from Virginia Commonwealth University School of Medicine, and has been in practice for 19 years.
Dr. Gunderson also serves within the Charles E. Schmidt College of Medicine as the Director of the Ethics Curriculum, Director of the Geriatrics & Palliative Care Clerkship, Associate Director of the FAU Internal Medicine Residency Rotation in Geriatrics & Palliative Care, and as a Learning Community Advisor. Dr. Gundersen is dedicated to training well-rounded, quality-minded, and patient-centered physicians.
"At the end of their lives, when patients are asked what they regret the most in their lives, they rarely say that they regret going to this school or that school, that they didn't get this job or that degree, etc. What they typically regret is that they weren't true to themselves; They didn't allow themselves to be who they really wanted to be, but instead, they tried being what they thought other people wanted them to be."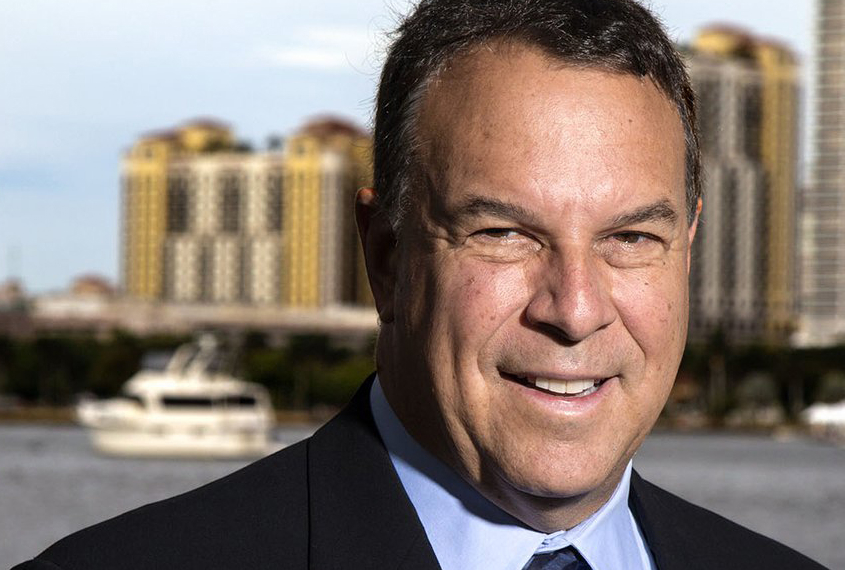 Jeff Greene
Real Estate Entrepreneur
Jeff Greene was born in 1954 in Worcester, Massachusetts, to a working class, Jewish family. Greene worked many jobs to put himself through college at John Hopkins University, graduating in three years with a B.A. in economics and sociology. Later he attended Harvard Business School, where he earned his Masters of Business Administration (MBA) degree in 1977.
Greene began investing in real estate while still in business school, and he built a successful real estate business from being a mere busboy at the Breakers Hotel in Palm Beach. The success of his company and the return on his investments, eventually put Greene on The Forbes 400 list.
"The one piece of advice I would give above all else, is that whatever you decide to do in you life, first think: would I be doing this even if I were not getting paid to do it? If the answer is yes, you're going to love doing it, and odds are, you'll be very, very successful at it."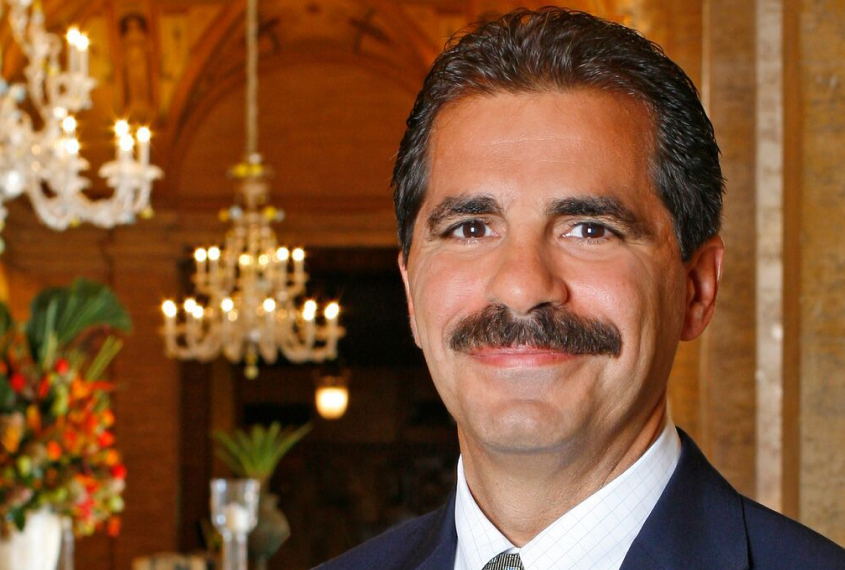 Paul Leone
CEO of Flagler System, Inc. and The Breakers Palm Beach, Inc.
Born and raised in New York, Leone was exposed to the hospitality industry at an early age, having been raised in a family that owned and operated five local motels and two restaurants. He went on to study accounting in college to follow in his uncle's footsteps and became a Certified Public Accountant. Mr. Leone joined The Breakers in 1985 as Controller and climbed up the corporate ladder until, in January 2016, Leone was appointed CEO of Flagler System, Inc. and The Breakers Palm Beach, Inc. respectively. He is married and is the father of four sons.
"Anything is possible, and I say that because I came from very humble beginnings and faced all sorts of adversity getting started, but somehow it worked out; At the age of 36, I became CEO of a fairly major enterprise. Today, Breakers is worth billions of dollars."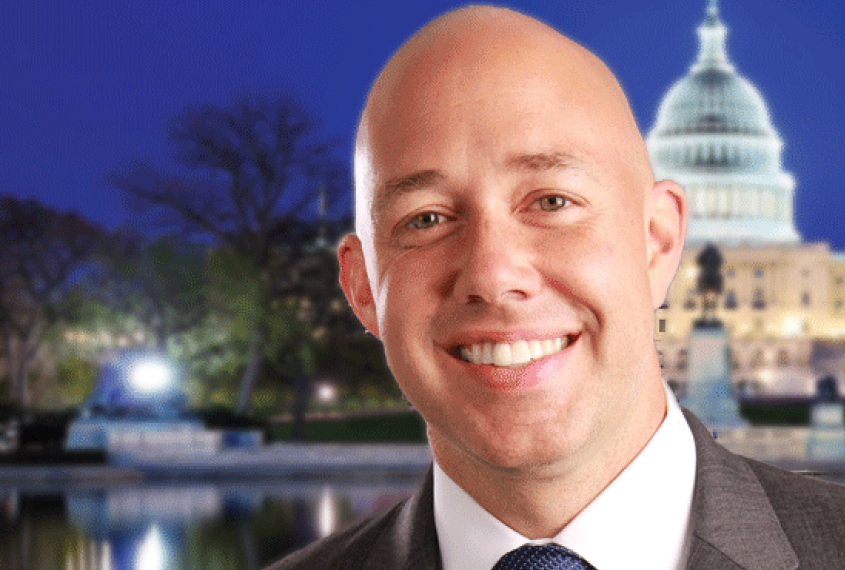 Brian Mast
Congressman and Army Veteran
Brian Mast was born and raised in Grand Rapids, Michigan, where he attended South Christian High School. In 2016, he obtained his A.L.B. from Harvard University's Harvard Extension School, studying economics with minors in government and environmental studies.
Mr. Mast served in the United States Army from 2000-2011, and has won the Bronze Star Award, Purple Heart Award, Defense Meritorious Service Medal, and The Army Commendation Medal.
"Whatever vision you have for your life, make it something that's worth your time and effort. Make it something that you can look back and be proud of. That way, you'll have zero regrets."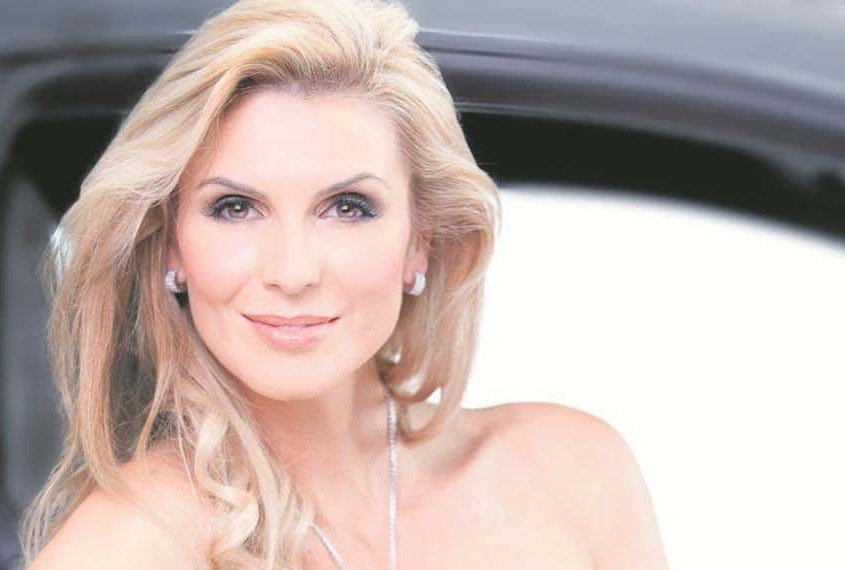 Michelle McLean
Former Miss Universe
Michelle McLean (born in 1972 in Windhoek, Namibia) is a Namibian actress, writer, model and beauty queen, who was crowned Miss Universe in 1992. She was 19 years old when she represented Namibia, and became the first (and so far only) woman from Namibia to win the crown. In 1992 Michelle founded the Michelle McLean Children's Trust in Namibia, which focuses on the education and care of under-privileged children.
"Start changing the way you look at situations in your life; Basically reframe your thinking. For example, look at something you feel like you 'have to' do as an opportunity to practice and refine your skills in that area. You'll start to see your life from a completely different, more positive perspective."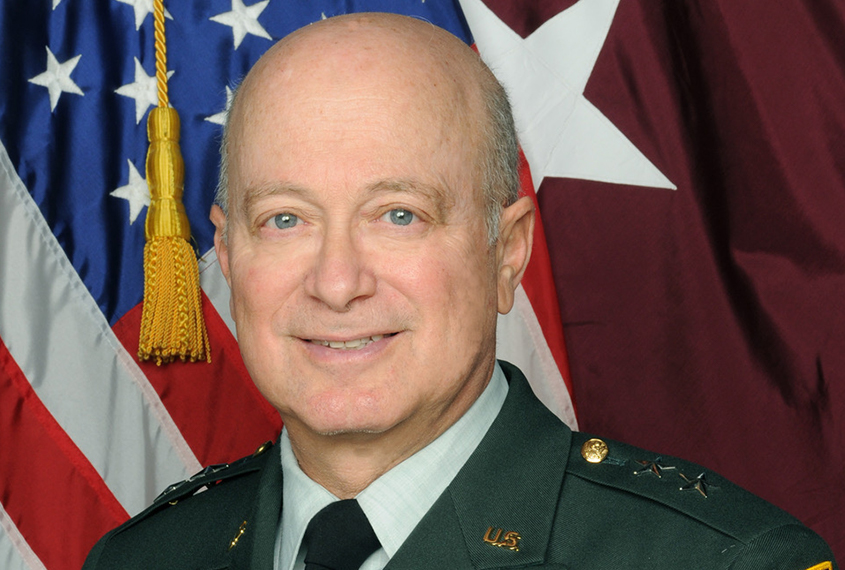 Major General Ronald D. Silverman
Retired U.S. Army Major
Major General Ronald D. Silverman earned his bachelor's degree from the University of Wisconsin-Madison and his DDS from the Kornberg School of Dentistry. For more than 40 years, Silverman brought his medical expertise to the United States Army. A true embodiment of perseverance and strength, Silverman was recognized with some of the highest military awards one can receive. He was awarded a Bronze Star and two Distinguished Service Medals, which is the third highest military award. Now, retired, Major General Ronald D. Silverman lives with his wife in Palm Beach, Florida.
"It's so important to be independent and self directed. Whatever you do, do it because it's important to YOU. Don't just be a blind follower of other people."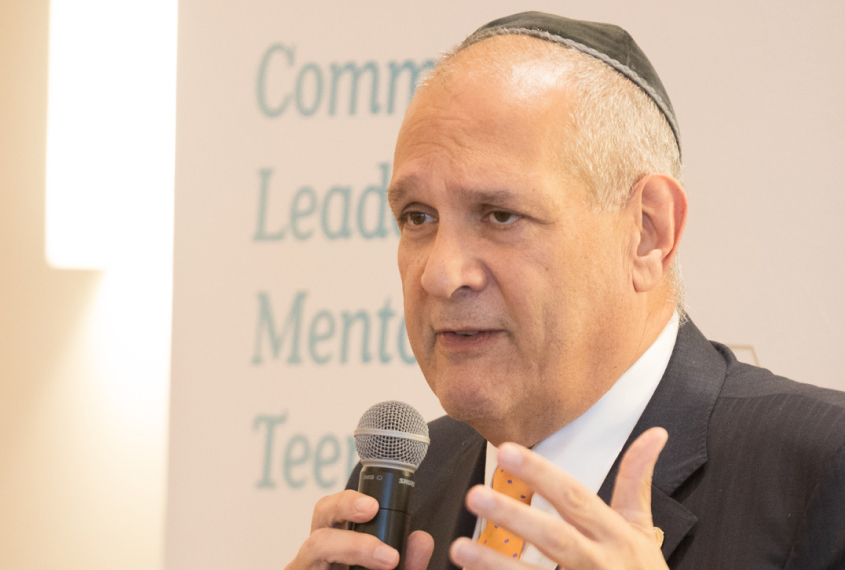 Robert Weinroth
Palm Beach County Commissioner
Robert Weinroth is a 26 year resident of Boca Raton, with an extensive background in business, public service, and community involvement.
In 1975, Robert Weinroth earned his Bachelor of Science and Business Administration from Northeastern University in Boston, Massachusetts. In 1978, he earned his J.D. from New England School of Law.
In November 2018, Commissioner Robert Weinroth was elected to the Palm Beach County Board of County Commissioners, representing District 4.
"You've got to prepare and empower yourself! Find out what's meaningful to you in your life, and go after it. Give it your all!"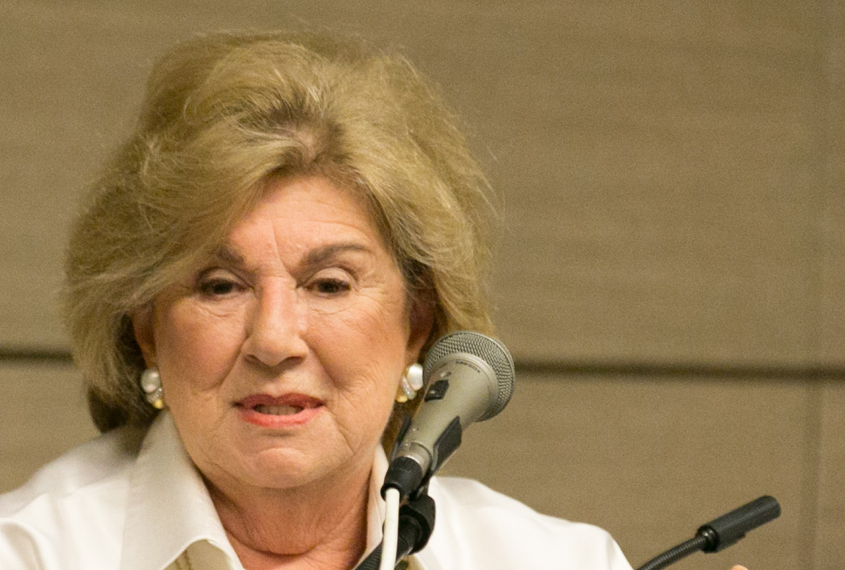 Lois Silverman Yashar
Entrepreneur, Philanthropist
After receiving a $300 scholarship to attend Beth Israel Hospital's nursing school, Lois Silverman Yashar received her nursing degree in 1961. In 2005, she became the first woman chair of the Board of Directors at BIDMC, and has served on virtually every lay leader committee at the medical center, including most recently its philanthropic arm, the Foundation. With an award-winning professional career that spanned more than 30 years in business, Mrs. Yashar founded CRA Managed Care, a provider of services to reduce insurance claims costs, and The Commonwealth Institute, a non-profit committed to helping women entrepreneurs and senior executives build successful companies.
"Start thinking about what kind of legacy and example you'll be leaving for your future children and grandchildren. What kind of person are you being in your life now? What will they think of you in the future?"