The Ethics of Character
When the 23 members of the Maine Commission on Ethical and Responsible Student Behavior undertook to identify the core values which are "fundamental to a caring, civil society," they found honesty, respect, responsibility, fairness, and compassion—and then added courage.
Pass the white light of moral courage through the prism of our understanding of values, in other words, and it breaks out into a five-banded spectrum: the courage to be honest, to be fair, to be respectful, to be responsible, and to be compassionate.
That line of reasoning explains why courage is not quite like the other values. Rather than being the next pearl on a string with the other five, moral courage is something that enables the others to be effective. Maybe it's the string itself.
Courage is, in the words of Samuel Johnson, "…the greatest of all virtues; because, unless a man has that virtue, he has no security for preserving any other." What good is a conviction about honesty or fairness if there is no willingness to put them into action in the face of adversity?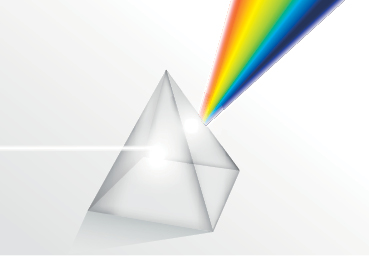 What, then, is moral courage?
It can be defined as: The quality of mind and spirit that enables one to face ethical dilemmas and moral wrongdoings firmly and confidently, without flinching or retreating.
THE QUALITY OF MIND AND SPIRIT—
expansion It partakes of both the rational and the intuitive capacities, both left-brain and right-brain activity, both the processes of intellectual discourse and the feelings of rightness and wrongness inherent in each individual,
THAT ENABLES ONE TO FACE—
expansion not necessarily to resolve the dilemmas, but to address them squarely, head-on, and with determination.
FIRMLY AND CONFIDENTLY—
expansion It requires action that is both firm in its persistence and confident that its tools—the moral, mental, and emotional elements of argumentation and persuasion—are sound enough to weather serious resistance.
TO ACT "WITHOUT FLINCHING OR RETREATING."
expansion In the face of the risks, from the subtle to the violent, that make us want to turn tail and run.
"I have not ceased being fearful, but I have ceased letting fear control me."

—ERICA JONG